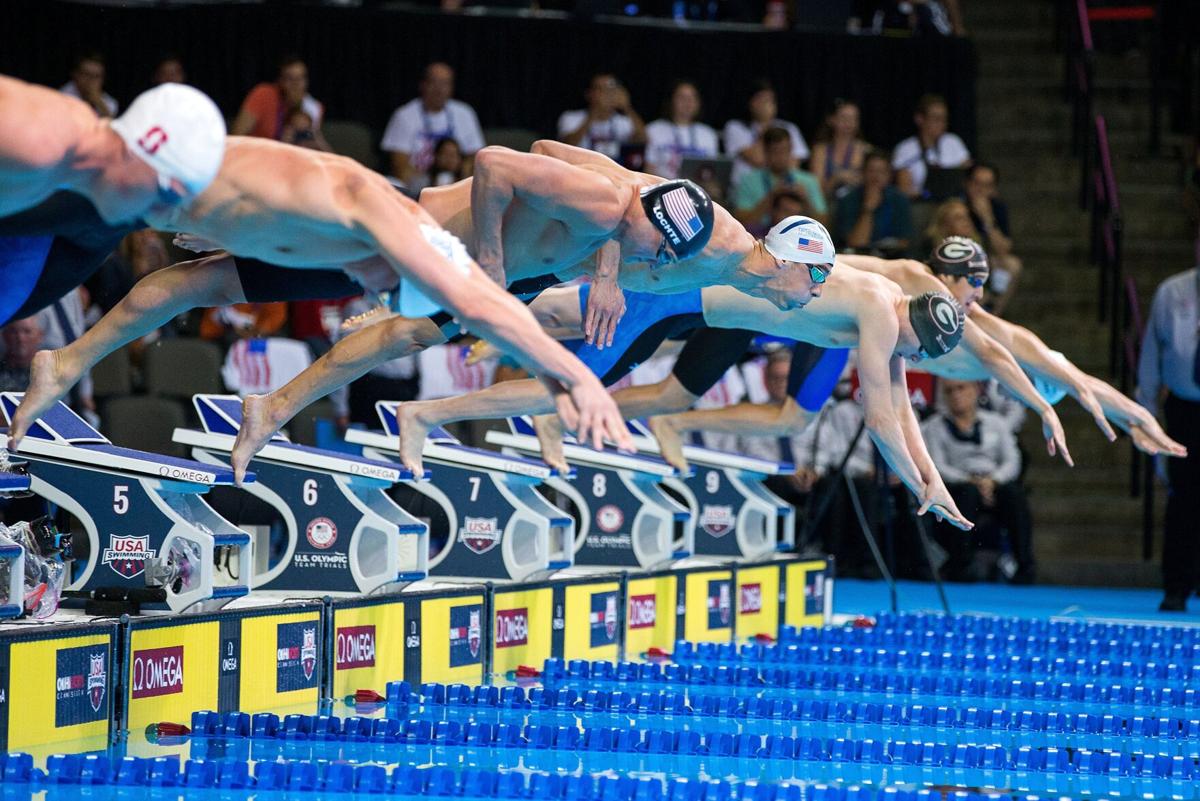 Two meets instead of one in June increased the need for volunteers at the U.S. Swim Trials.
This is the first time since Omaha began hosting the event in 2008 that there was a big need for volunteer help this close to the meet.
But the call for helpers for Wave I and Wave II at the CHI Health Center is not only because there are two meets. Some folks who have worked the previous three declined to return, in part because of the pandemic that forced what is technically the 2020 Trials back one year.
Emily Winckler, event coordinator for the Omaha Sports Commission who is heading up the volunteer effort, said the number of people needed also couldn't be determined until the group knows how many fans were going to be allowed at each session.
"Every time we've had this event we've eventually opened opportunities to the public, but usually sooner than this," Winckler said. "Now that we have that information, we have a much better idea of how much help we need."
Volunteers must be at least 21, sign up to work a minimum of 10 shifts and attend one two-hour training session. Every volunteer will be tested for COVID-19 right before and during both meets.
Those shifts can be spread out over Wave I, which runs from June 4 through 7, or the Wave II event that runs the traditional eight days, this year from June 13 through 20. All of the swimmers who will represent the U.S. at the Tokyo Olympics will qualify during Wave II.
Winckler said a little more than 2,000 shifts remain from the 7,000 that need to be filled. Each shift averages three to four hours. In the past three Trials — which were all one eight-day meet — the number of volunteers was between 5,500 and 6,000.
"There are a lot of open areas where people can help," Winckler said. "Everything from volunteer registration, the Aqua Zone, the USA Swimming retail store. People can go in and select from the times and area still available.
"They'll be able to pick which times work best for them."
Volunteers will get a parking pass, a shirt and food provided if they're working over a meal time.
---