Here's to the alarm clock, the lousy, stinking, under-appreciated alarm clock which never gets thanked on the gold medal stand.
Here's to the lonely warriors, dutifully peeling off sweats at 5 a.m. before diving into a cold, dark pool.
Here's to them never asking why they do it, because they already know the answer.
Here's to the parents, who drive them to practice at an hour so early they're following the moonlight.
Here's to all the parties missed, the late-night bull sessions with friends and a normal life because just one night off might keep you from touching the end first.
Here's to the passion that only they understand, the fuel that drives them down another turn, another day of practice, when 50 meters looks like 500.
Here's to the journey that all swimmers take, paved by chlorine. Swimming looks like the loneliest sport, just you and the water and your thoughts.
What do swimmers think about when they swim? Is there a song in their head?
And here's to the survivors who meet in our city, at CHI Health Center at Wave II of the U.S. Olympic Trials.
What we'll see and hear this week is a sport on fire, in a pool of flames. The best swimmers in the land living out their dreams. Sold-out arenas will cheer every race and NBC will televise it.
It's the pinnacle of USA Swimming and in a way, it's the opposite end of the pool from all those lonely morning workouts.
To that end, here's to all the swimmers who aren't here, who fell just short or weren't strong enough physically or mentally.
A long time ago, I was one of them.
As a kid in Southern California, I loved to swim. The one time of the year swimming was on TV, in the Olympics, it was mesmerizing.
Then reality slaps you. It came in the form of my cousins, who were all serious swimmers. They told tales of early wake-up calls, long drives to swim meets, lives away from mainstream youth.
At some point early in every swimmer's life, they must choose. Jump into the pool lifestyle, all-in. Or not.
I chose baseball, basketball and football. I've never looked back.
However, I am still a regular swimmer, and am still intrigued by the dogged dedication that makes swimmers some of the toughest and most passionate athletes on the planet.
To find out how it works, I enlisted a local expert: Tom Beck, longtime swimming coach at Omaha Creighton Prep.
Beck, who swam for Prep and Nebraska, has been coaching local swimmers since 1986. He's won 17 state titles with the Junior Jays — including a state-record 14 straight — and is one of the top swimming coaches in the region.
For all his accolades and great swimmers, he's still looking for a first: a first Olympic swimmer. That could change this week with former Prep swimmer Jacob Molacek in the 100 freestyle.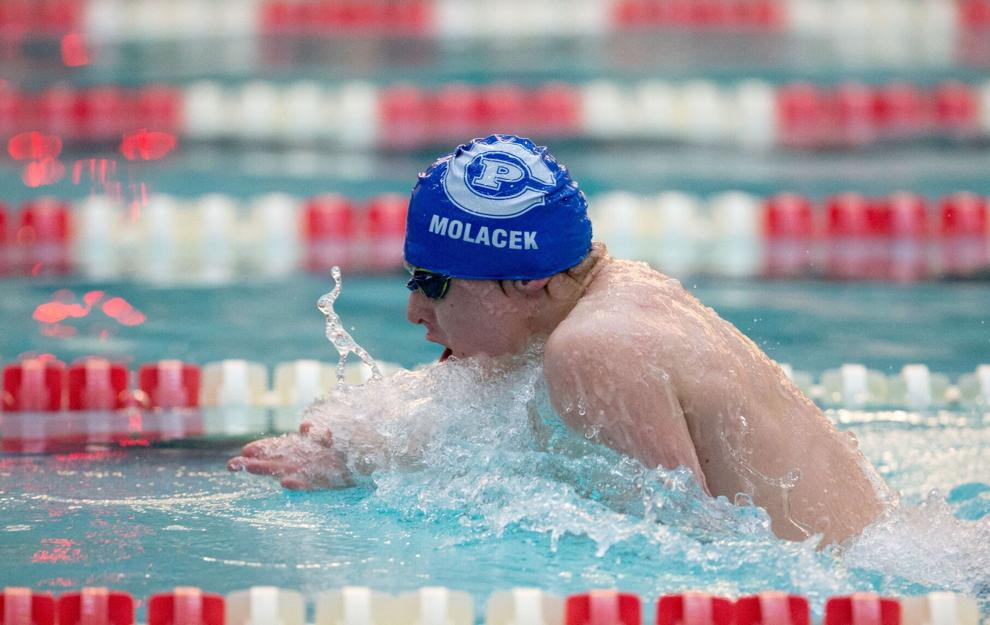 Earlier this week, Beck said he was free to talk anytime after 8:30 a.m. Guess why.
"We're in summer training now," Beck said. "We go every morning from 6:30 to 8:30 and two hours on Saturday. We go in the afternoon on three days, so probably 17 hours a week."
Beck pointed out that there's summer basketball and a lot of youth sports these days go year-round. But swimming is swimming. It's relentless.
Just watch the swimmers this week, cutting through the water like beautiful machines. There's a reason.
"Swimming is different," Beck says. "You can't just go outside and hop in a pool.
"In other sports, you can do other kinds of training. You don't always have to be on the field. But in swimming, you can only develop technique in the water. It's so specific. You can't make up for it with a different kind of training. You have to find the water."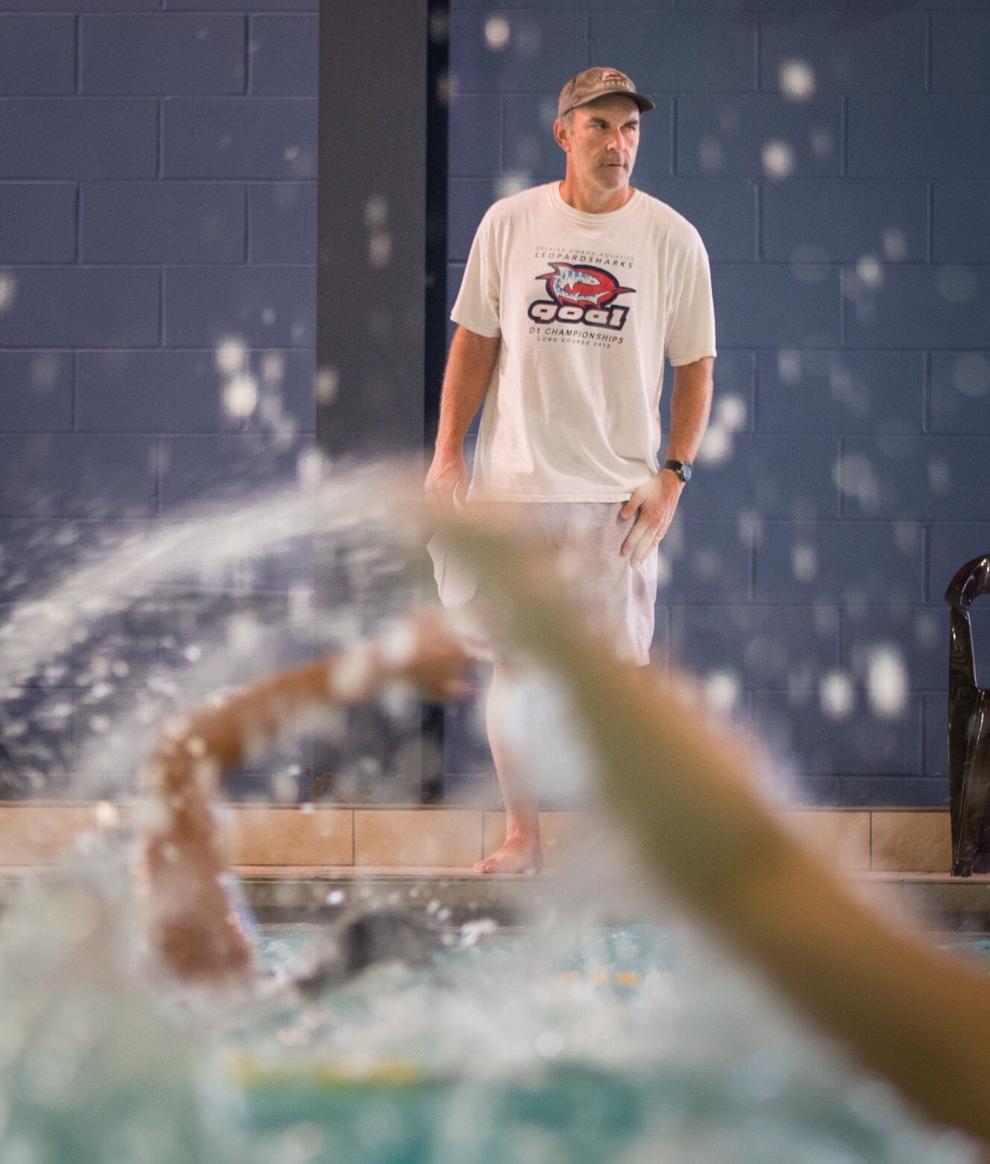 Beck says his swimmers get a week off after the state meet, in March. Then two weeks at the end of summer training.
It means if you're swimming, it becomes a part of your life. Like eating and sleeping. The demands separate the fish from the mammals at an early age.
"If you don't love it, if you don't really enjoy doing it, then it's going to be really, really hard," Beck said. "Because you have to train. A lot.
"You have to fine-tune your technique and lock in with a high level of focus. If you don't have that energy that comes from really enjoying the sport ..."
About the social sacrifices swimmers make, Beck says:
"Most of their teammates or peer group are their friends. That's who they have time to hang out with the most. They know what each other is going through.
"It is a big sacrifice because pools are usually open only in the morning. It's rare that a swimmer gets to sleep in until 8 or 8:30 and get in the pool at 9. They're always the ones that people see when they're driving to work at 6:30 and see this pool full of kids.
"Those are the kids that are training for high-level goals."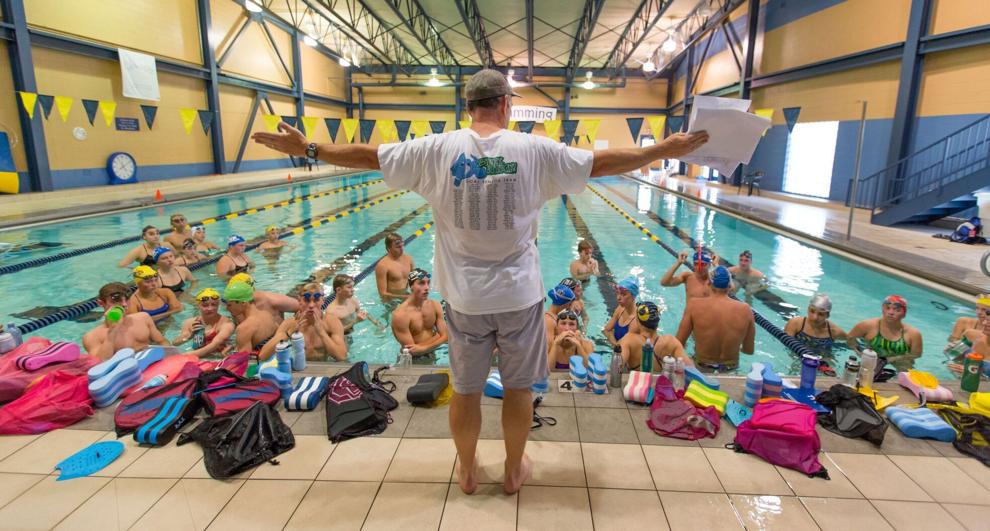 That's the high school swimmer trying to impress a college coach. What on earth kind of training must the Olympic Trials swimmers go through?
"It's brutally hard, to be honest," Beck said.
"Bigger, stronger, faster. Every generation just keeps pushing the envelope of what's possible. There are more people competing.
"You have to train smarter, have to train more specifically. You have to have a support team around you to cover all your bases.
"Like most of these top kids, they have someone they are working with on the outside to account for strength training and for the mental."
Personal strength coaches. Psychologists or motivational coaches. This, along with travel expenses, is the price of the Olympic dream these days.
"They have to go find these professionals that are working with kids," Beck said. "That's a very big business in Omaha right now.
"I remember we had membership to the YMCA. It was a different deal back then."
Think about it when you see the swimmers line up for the start of a race this week.
All of them have been training, doing early morning pool duty, since they were in grade school. They've hired personal coaches to find an edge. They've lived in a pool for most of their lives, all for this moment.
The margin for error, the difference between making the team and not, is unbelievable.
"I personally think your brain is your strongest muscle by far," Beck said.
"It's the people who can handle the pressure and really feel like they belong there. Like Katie Ledecky. The first time she came here she was already on a high trajectory. A great swimmer.
"But she was a kid who was just incredibly mentally strong with an unbelievable belief in herself and what she could do.
"It's a state of mind you bring to it that gives your body an armor."
"When the lights are bright and it's time to perform," Beck said, "you've got to be able to focus."
Here's to the swimmers who reached the bright lights this week. May they all find it was worth it.
---