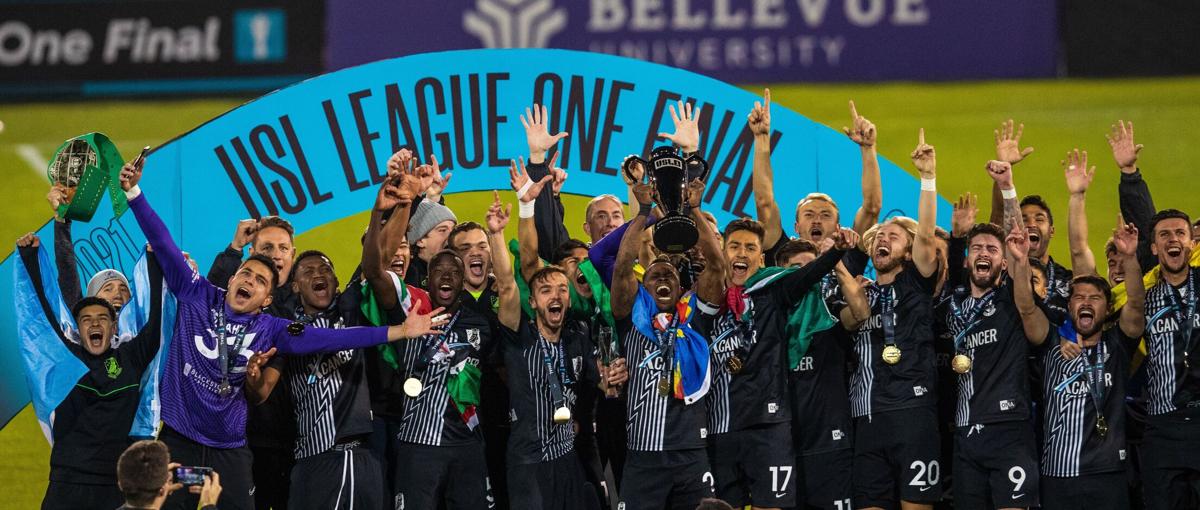 Looking at his club heading into the league final, Union Omaha captain Ferrety Sousa saw a different team from the one that Greenville Triumph SC shut out just more than a month ago.
The Owls were getting healthy. They made some lineup changes. They had found their "stride," he said during a prematch press conference.
The Owls hit the pitch at Werner Park on Saturday and ultimately proved Sousa right.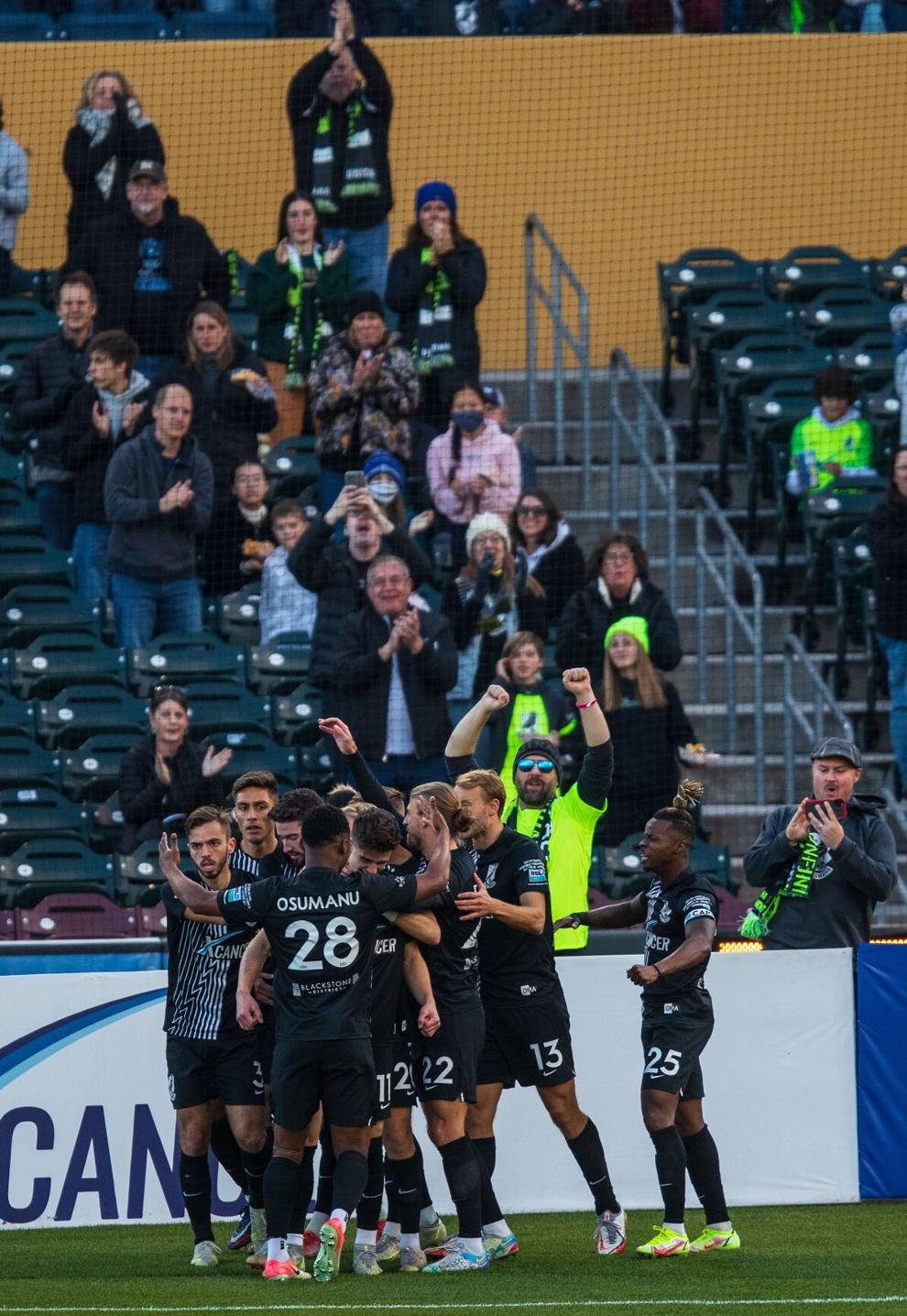 Evan Conway and Greg Hurst scored first-half goals as Union Omaha defeated Greenville Triumph SC 3-0 on Saturday to win the USL League One championship in the club's second year.
"We peaked at the right moment, and the team who peaks in the playoffs is the team who wins," Sousa said.
After losing 1-0 to Greenville on Oct. 9, Union Omaha coach Jay Mims determined the Owls needed to "tweak" a few things, including moving Damia Viader to midfield. Mims believed the Owls weren't scoring enough at home and needed help to push the club over the top.
It worked perfectly for the Owls, who scored six goals in the league semifinal and then added three Saturday against a Greenville side that hadn't conceded a goal since Sept. 25.
"Ever since then, we were a different team," Mims said. "It needed to be done, but sometimes as a coach we don't want to tweak it because we're not losing. But at the same time, we know we could be performing better."
The Owls (16-5-9) blitzed Greenville early, with several good chances, including a shot by Conway that hit the crossbar. The Owls outshot Greenville 4-0 with a 2-0 advantage in shots on target in the first 11 minutes.
Moments after hitting the crossbar, Conway found the net, heading in a cross from Viader in the seventh minute to give Union Omaha a 1-0 lead.
"They came at us really hard," Greenville coach John Harkes said. "We knew they would. They were opportunists, to be fair. When you've got a guy like Conway who is on his game like he is, he's a dangerous player."
Hurst said facing a team that had shut out six consecutive opponents, it was imperative for the Owls to get off to a good start.
"It's a tough squad to come up against, the style of play that they have, you need to hit them early and try draw them out," Hurst said. "That's exactly what we did, and our game plan worked perfectly."
In the 26th minute, Greenville missed its best chance to pull even when Noah Pilato's header sailed wide right.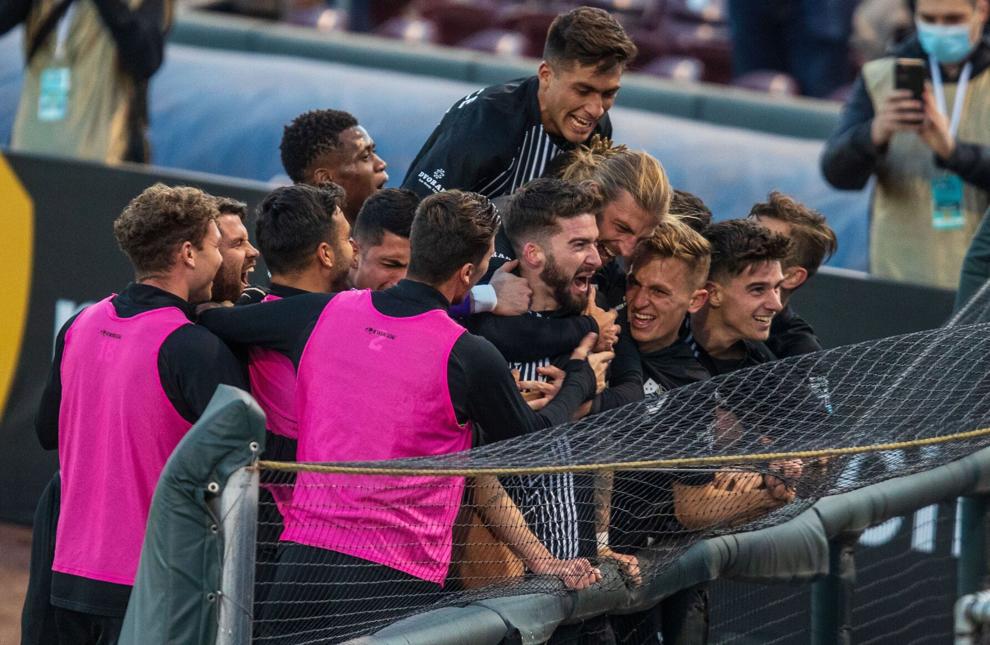 The Owls took advantage in the 43rd minute when Hurst scored off a stellar pass from Devin Boyce to give them a commanding 2-0 lead at halftime. The Owls outshot Greenville (13-7-9) 11-4 in the first half with a 3-0 advantage in shots on target.
Greenville settled in in the second half, especially taking advantage of Conway earning his second yellow in the 77th minute. Greenville ultimately narrowed the shot deficit to 15-13 — including 4-2 in shots on goal.
The Owls not only held strong despite playing a man down for the final 18 minutes but also scored a goal by Tobias Otieno in the 92nd minute, sending the league final-record crowd of 5,221 at Werner Park into a frenzy.
Otieno had entered the match in the 87th minute, replacing Sousa, who received a loud ovation from the crowd.
"It was an emotional state for me there," Sousa said. "The boys knew how much I wanted it, and they were down to battle for me, and it was unbelievable."
As the match ended, Conway, who had been watching from the locker room after he was sent off, sprinted back onto the field to celebrate with his teammates.
"This is amazing," Conway said. "To do it at home in front of all our fans it just feels better than I even imagined.
"The club's done incredible and record fans tonight, we could tell. It was loud in here, and it feels good."
After saluting the fans around the stadium, the Owls lifted the cup on a stage near midfield and raucously celebrated. Union Omaha, which qualified for the final in its first year but missed its chance to compete for the championship when the match was canceled after several positive COVID tests, had finished the task, winning the regular-season and playoff championships.
"They did not want Greenville to come in here and celebrate on our own field," Mims said. "They knew there was going to be a trophy presentation and they knew there was going to be a stage. There was just something telling our guys we can't let a team come in here and beat us and celebrate because there is no other game after this."
---