Bubba Starling was surprised at first, but he didn't hesitate to accept.
The Omaha Storm Chasers outfielder was approached by Royals Assistant General Manager J.J. Picollo.
"He said would you be interested in playing in the Olympics. I said, 'Wait, what?' I'm just here playing in Triple-A, grinding with the boys," Starling said. "(I said), 'Yeah, that would be awesome. Do they actually want me?' He said yeah, they're interested in you."
That got the ball rolling. Then earlier this month, Starling officially was named to Team USA's 24-man roster for the Tokyo Olympics.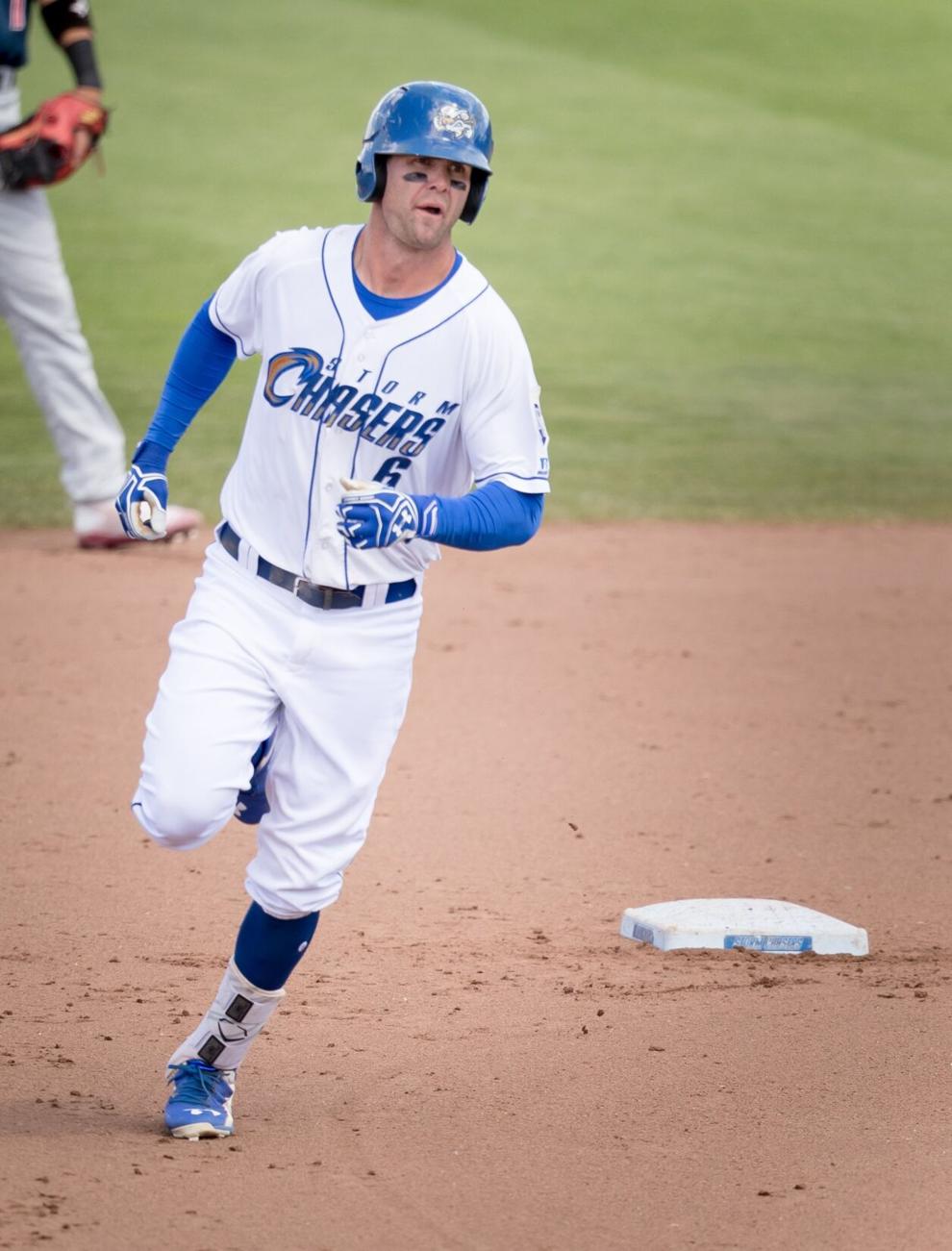 Starling is one of 14 players who have logged time in the big leagues, and some have extensive experience. The team includes two World Series champs — pitchers Edwin Jackson (107 career wins) and David Robertson (137 saves) — and former all-stars Scott Kazmir (108 wins) and Todd Frazier (218 career homers). Not to mention a silver medalist: Miami infielder Eddy Alvarez, who was second in short-track speedskating in 2014.
Mike Scioscia, a three time World Series winner as a player and coach, is the manager.
Team USA players can't be on 40-man rosters of MLB teams. Starling was nontendered by the Royals last December, but signed a minor league contract. There are 14 players currently in Triple-A.
Baseball, returning to the Games for the first time since 2008, is a bit different from the other Olympic sports. The season is in midswing for many players.
But Starling said he doesn't mind putting his minor league season on hold.
"Easy decision, I can't wait for it," Starling said. "Going over (to Japan) to play, you're not thinking about putting up numbers here. You're going over to represent your country and trying to win a gold medal."
Starling is spending this week in North Carolina training with the team. Next week, the U.S. will play a three-game exhibition series against the USA Baseball Collegiate national team before beginning Group B play at the Olympics against Israel on July 30. The Americans will play defending champion South Korea the next day.
Their group includes host and tournament favorite Japan, Dominican Republic and Mexico. The gold medal game is Aug. 7.
Starling said this will be his first time in Asia.
"It's tough family and friends can't go over with me, but it's going to be a good experience," Starling said. "Just trying new food, seeing new stuff, trying new things."
Starling does have experience with Team USA. He played for the under-18 team in 2010 before he was taken fifth overall by the Royals in the 2011 MLB draft. Also a star quarterback in high school, Starling committed to play football and baseball at Nebraska before signing his pro contract.
Starling, who turns 29 next month, has spent his entire pro career with the Royals and made his major league debut in July 2019. He played 91 games for the Royals the past two seasons.
"I would say my best accolade was getting called up in '19 to the big leagues. Obviously, that holds a very special place in my heart, but I think this tops it," Starling said of playing for Team USA. "It's something you dream of as a kid. ... Being with guys of that caliber is going to be pretty cool."
Starling has been productive in limited action for the Chasers this season. In 97 at-bats, he's hitting .258 with 17 RBIs and seven homers — including three two-homer games.
---