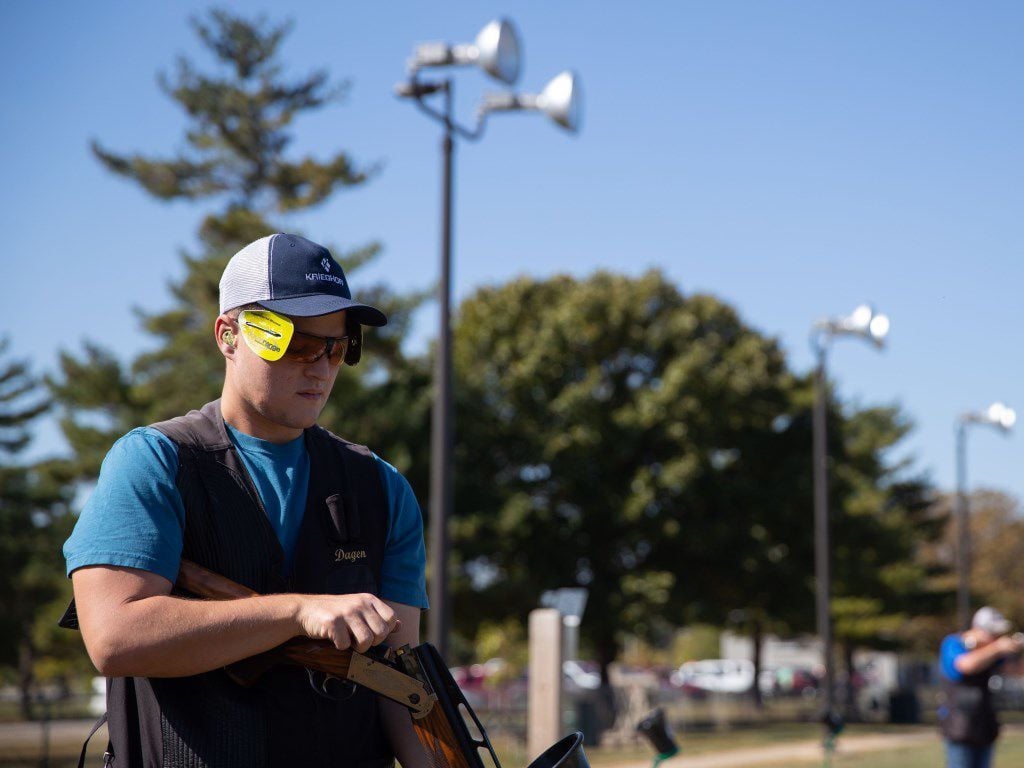 Dagen Voigtman looks like any other freshman trudging to class at UNO.
Polite and soft-spoken, he wants to be an accountant.
But put him on a trap range, and Voigtman almost overnight has become a rock star.
The 19-year-old from Plattsmouth this summer became the first person to record a perfect score of 400x400 — in other words, 400 of 400 targets hit — while winning the high all-around title at the Grand American World Trapshooting Championships, the Super Bowl of the sport.
Due to the coronavirus, the Amateur Trapshooting Association held the event this year in Linn Creek, Missouri, instead of Illinois.
Claiming that top prize left Voigtman almost speechless.
"It felt amazing," he said. "I can't really describe in words the feeling I had."
He also won the high overall (985x1,000) and the prestigious Grand American Handicap (100x100) world titles. He claimed 19 trophies in all after hitting 2,453 of 2,500 targets during 11 days of shooting.
He's now the No. 1 shooter in the world.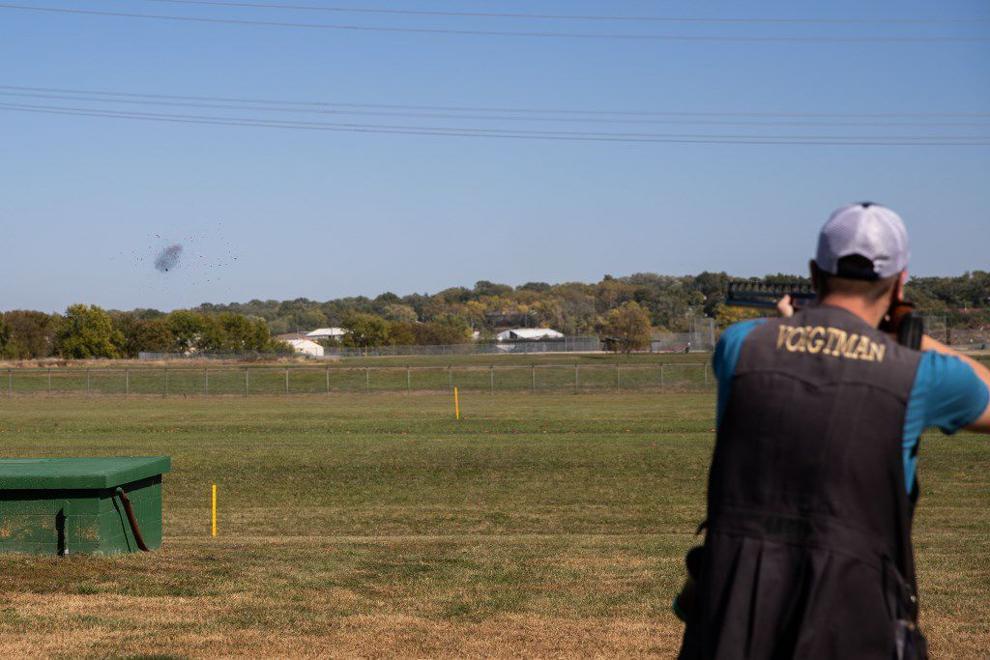 To earn that perfect 400x400 score, over a three-day period he had to break 200 of 200 rocks in the 16-yard singles event, 100x100 in doubles and 100x100 in the handicap.
That's a feat that shooters only dream of and only a few have accomplished, said Bret Erickson, a Nebraskan who was once a member of the United States Olympic squad in men's trap.
"Putting all three together in one weekend is unbelievable on the biggest stage," Erickson said. "At 19, it's just phenomenal."
It puts Voigtman among the elite shooters to come out of the state, Erickson said.
That club includes the late Frank Hoppe and Bueford Bailey and active ATA member Dustin Klein, all winners of world titles.
Also in that mix is Doane University shooting coach Rick Marshall, a four-time Grand American world champion. Officially, Marshall is only the second person in the 121-year history of the sport to accomplish the same 400x400 feat, with his coming in 2013 at the Western Grand in Vernal, Utah.
"You just do it one target at a time," Marshall said. "You can't get mad. You just have to keep calm. It's a big stage, especially here at the Grand."
Voigtman, who has been shooting since age 11, said he tried to think of everything and anything but shooting as he closed in on perfection in the final event, the handicap. He shot from 27 yards, the farthest distance possible.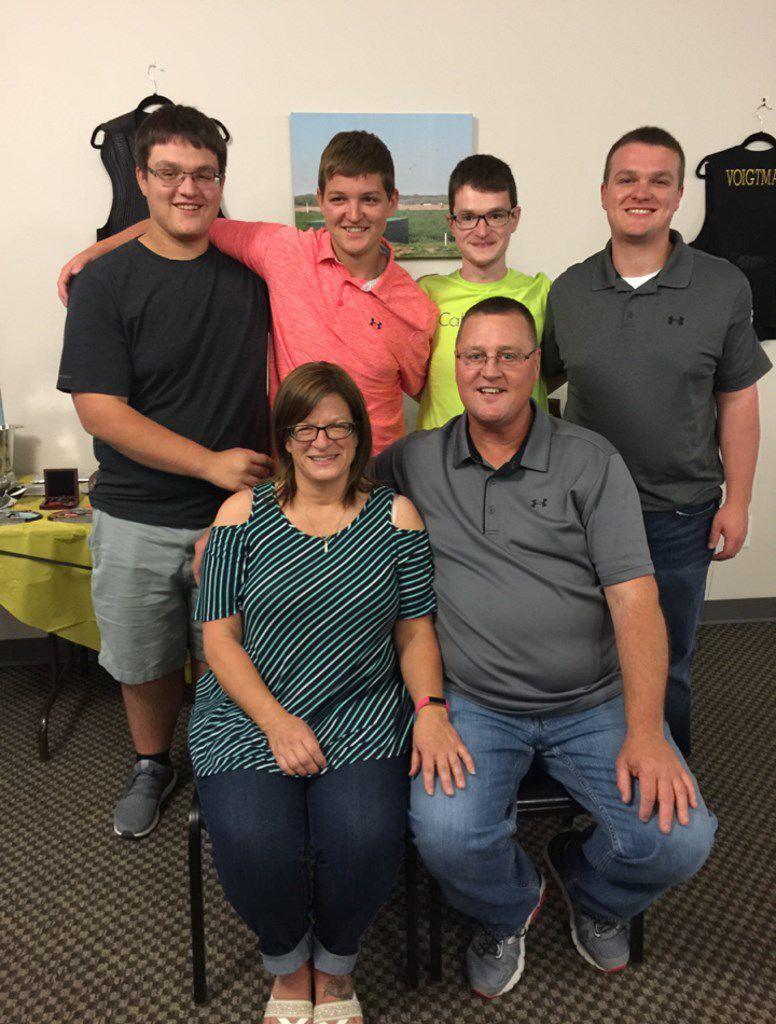 Being perfect was far from his mind.
"Since I was in the running for the high overall and high all-around, I just wanted to shoot a good score to be able to place in those events," he said. "It didn't really register right away that it's never been done (at the Grand American). It's kind of shocking."
His mental game, he said, is one of his strengths. It's been taught to him by his father, Mike, who has guided all four of his boys through trapshooting competition.
Mike said he's trained Dagen to shake off mistakes and not lose focus, while big brothers Austin, Brady and Connor taught him the finer points of the sport.
"You put them into pressure situations where they've got to stay calm," Mike said. "The biggest thing as a shooter is you can't get mad. My boys, you won't know if they missed. If you get upset when you miss, it causes you to continue to miss. It just continues to get worse."
Another measure of how seriously the family takes the sport: Dagen's shotgun of choice is a Krieghoff K-80 Trap Special. Price tag, $16,000.
He also competed for the Louisville High School team, but never won the biggest individual prize at the Cornhusker State Trap Shoot, which annually hosts the top junior high and high school shooters across the state.
He earned first place in the junior division in sixth grade and helped Louisville win a team title as a freshman.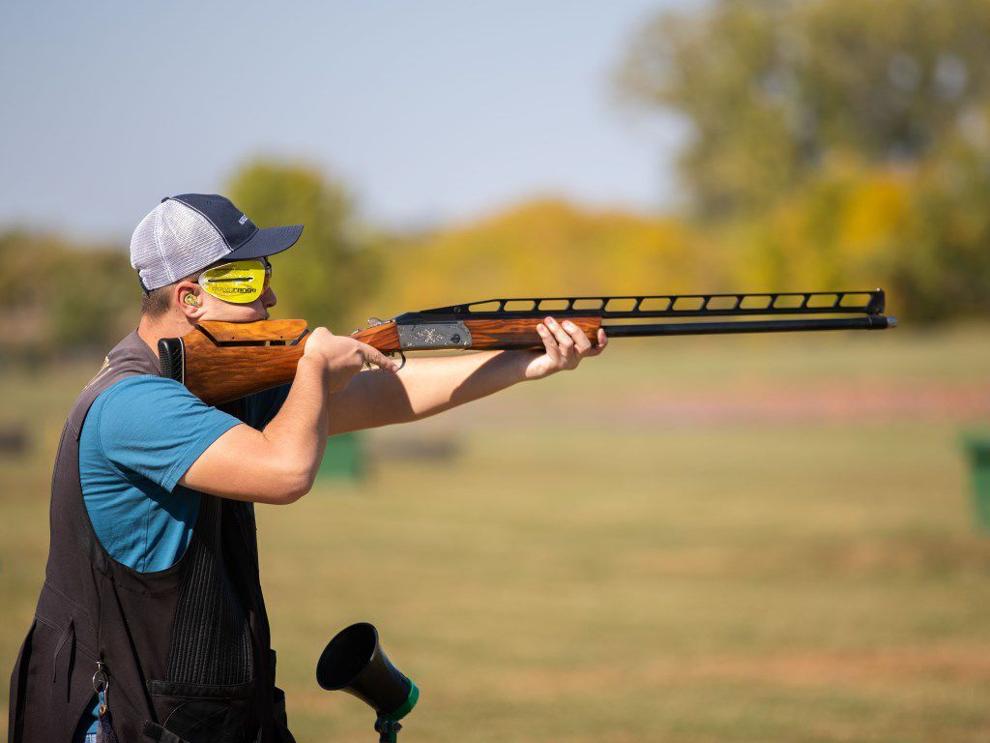 Along the way, he developed a passion for shooting, and never participated in other sports.
"It's hard to describe the feeling you get when you are shooting," he said. "For me, it's just more about being able to compete and competing against other great shooters."
Voigtman led the state with a composite score of 96.68, and said he felt more comfortable and focused this summer. He's been chosen as 2021 captain of the ATA's All-America junior gold team based on his 2020 results.
He'll continue to shoot in registered events while practicing six to eight hours a week, but now that classes have started, school is his focus. He hopes to find a balance between the two.
"My goal is to basically keep improving, keep shooting and bettering the sport," he said. "Even when I get into the working world, I'll still shoot as much as I can."
Trophy Board photos: Nebraskans and their trophies
See a photo gallery featuring some local hunters' top prizes from across the Midlands.