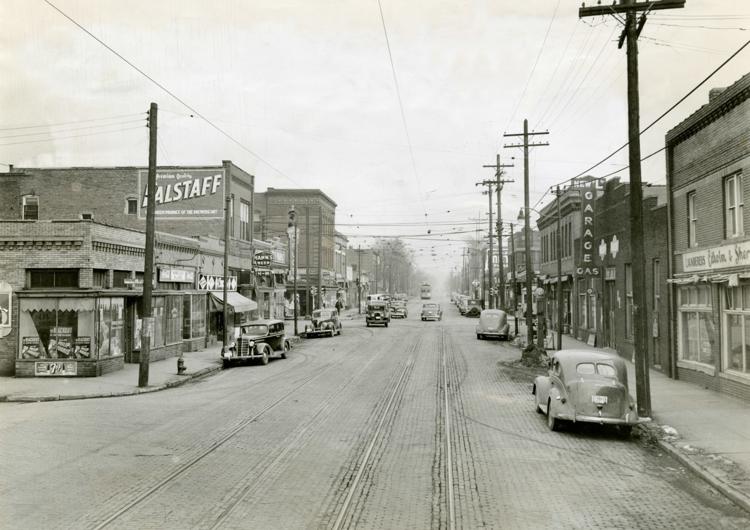 He walked to the open field behind the old brick school, wrapped his big hands around his shovel and stabbed the ground. Lifted the dirt and dumped it nearby. Packed it and reached for another load.
North Omaha's athletic pinnacle was still two decades away, but it started when a World War II vet built a place to stand, right off Paul Street, 1947.
At 26 years old, Josh Gibson was a great athlete himself. He had shoulders like fence posts, a tuba for a voice and a snap-quick temper. What Bob's big brother didn't have was a role in his hometown. Not yet.
South of his shovel, downtown Omaha landmarks loomed a mile away. The Woolworth and Brandeis stores. Hotels Paxton and Fontenelle. Places he didn't go. But to his north, the world was free and alive.
You could walk the side streets and hear Ella Fitzgerald crooning from front-porch radios as chickens and ducks scurried around backyards. See kids hurry to Kellom School's dirt basketball courts — dribbling got a lot easier when they finally poured concrete.
When you reached the bricks of 24th Street, streetcar wires stretched from wooden poles like spiderwebs. Trolleys carried beef luggers and hotel maids past storefront windows marked with daily sales. Fresh pastries wafted out of Jewish bakeries and onto the sidewalk, competing with the ever-present scent of Omaha's perfume — downright potent when the south wind blew.
Past the jitney stands and meat markets, church steeples and synagogues, doctors and lawyers offices. In just one mile of 24th — from Cuming to Ohio Streets — you could count 170 businesses, their signs competing for attention like kids at Mama's feet. Seven tailors, seven cigar shops, 12 beauty shops, 13 grocery stores, 16 restaurants and so many taverns, where crowds spilled into the streets for the occasional fistfight.
Play nine ball at Jimmy Jewell's. Eat chitlins at DeWitt's. Listen to 78s at Allen's Record Shop. Poke your head into Federal Market, where families charged groceries and paid up at week's end — Mr. Lewis kept stacks of IOUs.
Squint under the sparkling marquee of the Ritz Theatre with its sticky floors and greasy popcorn — no wonder they called it the "bug house." Put on your suit and squeeze into the Dreamland Ballroom, where jazz and blues orchestras — sweating in their white tuxedos — bounced beats off the walls, sometimes toting their horns right out the door, down the staircase, into the street and back up to the stage, blaring the whole way.
At the 24-hour Snack Stop cafe, sit at the table where Nat King Cole wrote his first hit single, "Straighten Up and Fly Right." At the Omaha Star, get weekly reports on civil rights protests, local church sermons and a Brooklyn Dodgers rookie first baseman named Jackie Robinson.
Ahhh, now we're getting somewhere.
To spearhead an epic sports movement, a bustling 24th Street isn't enough. You need inspiration and drive. Talent, time and one ferocious coach.
When Josh Gibson stuck his shovel in the schoolyard in 1947, he didn't just build a pitcher's mound, he reshaped a neighborhood.
* * *
Let's dig a little deeper. 1859.
A Republican presidential candidate stands atop a bluff and looks across the Missouri River at a hodgepodge of sod huts, saloons and stores. Abe Lincoln didn't bother crossing the water.
After Lincoln won the White House, Omaha transformed from a frontier outpost into a primitive version of Las Vegas — without the lights. A Kansas City writer described its northern neighbor as a "cesspool of iniquity, for it is given up to lawlessness and is overrun with a horde of fugitives from justice and dangerous men of all kinds who carry things with a high hand and a loose rein. … If you want to find a rogue's rookery, go to Omaha."
What cleansed the city and made its citizens rich? Dead cattle. In the 1880s, Omaha became synonymous with stockyards, packinghouses and immigrant labor.
South Omaha divided into ethnic neighborhoods. The Near North Side was more like the city's foyer. Germans, Swedes, Danes and Irish entered first. Once they got comfortable and saved up money, they sought better housing west and north of downtown. Italians and Jews followed through the revolving doors. The latter, especially, built businesses on 24th Street.
Blacks first arrived before the Civil War and moved into the foyer. By the new century, they were lawyers, engineers, dentists, brick masons. Mostly, they were welcome.
Whites patronized black businesses. They helped vote M.O. Ricketts, Omaha's first black doctor, into the State Legislature. Prejudice and discrimination existed, but it rarely led to confrontation.
That all changed with beetles and bullets.
In 1915-16, boll weevils infested Southern cotton fields, prompting landowners to reduce wages or fire workers. Where could blacks find work? It wasn't Birmingham or Atlanta, where Jim Crow locked them out of jobs. It was Chicago and Cleveland, Pittsburgh and Detroit, Kansas City and Omaha.
Northern factories faced a labor problem during World War I. Their workers left assembly lines for Europe and Uncle Sam closed the immigration spigot.
So factories published ads in black newspapers. Railroad porters spread stories of opportunity. Across the South, visions of a promised land took seed in black barbershops and flowered in black churches. Let's go where they have real schools and ballot boxes.
Entire congregations migrated to Omaha from towns like Evergreen, Alabama. They were pioneers and — in cases when the Ku Klux Klan threatened them — refugees.
Omaha's black population more than doubled from 1910 to 1920 — from 4,425 to 10,315.
The surge didn't go unnoticed. Whites felt threatened, especially when the war ended and soldiers returned home to find blacks occupying their old jobs.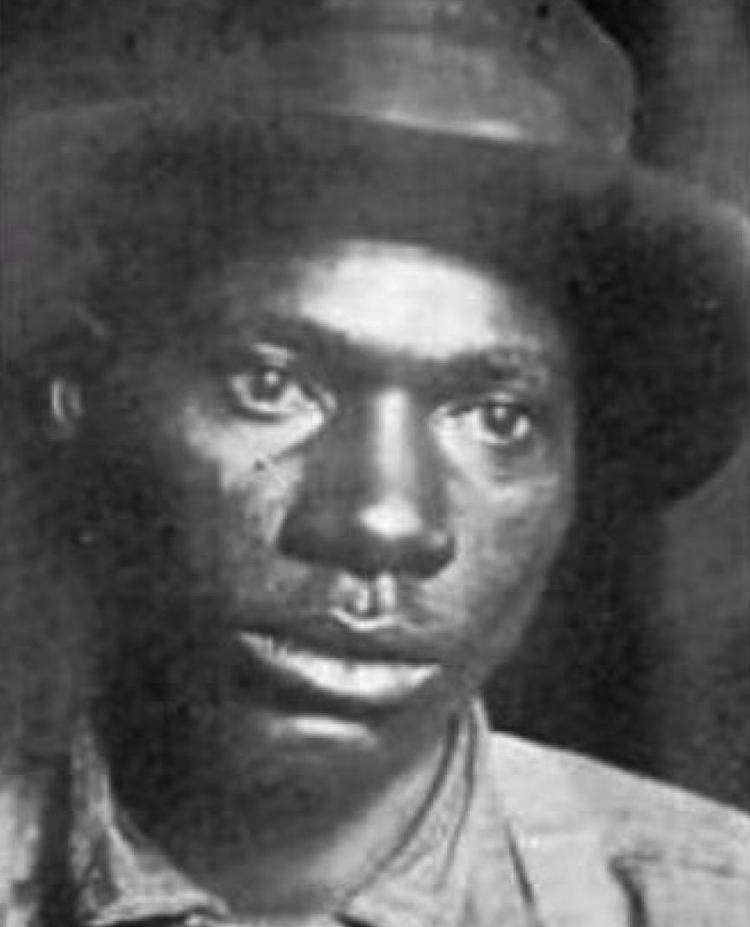 Tensions flared in the summer of 1919. In September, they exploded.
A 19-year-old white woman in South Omaha claimed that a black man had jumped out of the bushes, assaulted her disabled friend and raped her. Police arrested a migrant packinghouse worker named Will Brown, who had rheumatism and struggled to move.
Two days later, a Sunday afternoon, teenagers made an impromptu march from Bancroft School to the new Douglas County Courthouse, where Brown was held on the sixth floor.
By 5:30 p.m., the crowd had swelled to about 5,000 and a riot began. Protesters heaved bricks through windows and fired guns into the air. As night fell, they started the courthouse ablaze and ripped ladders and hoses from the arriving firemen. Guards rushed prisoners to the roof, where they lay flat to avoid gunfire.
When Mayor Ed Smith tried to defuse the madness, the crowd mashed his head with a baseball bat and strung him up to a light pole before officers rescued him.
At 10:30 p.m., rioters finally reached the black man in blue overalls. They fired a dozen shots into Will Brown's body.
They carried him down to the street, where he was stripped, bludgeoned and castrated, then hanged from a light pole and riddled with more bullets.
They dragged the corpse through the streets before burning it atop a wood pyre at 17th and Dodge. A young boy sold bits of the rope that hanged Will Brown for 10 cents apiece.
Meanwhile, hundreds of blacks heard about the furor and fled across the Missouri River. As rioters prepared to march toward 24th and Lake, a rumor stopped them: Federal troops are coming!
The mob melted into the night.
The next day, 800 troops from Fort Omaha fortified 24th and Lake Streets with machine guns. Police arrested hundreds of rioters, but not one was convicted of murder or sentenced to lengthy jail time.
"Omaha was disgraced and humiliated …" wrote World-Herald editor Harvey Newbranch in a Pulitzer Prize-winning editorial. "Should the day ever come when jungle rule becomes dominant … the God who rules us would turn His face in sorrow."
The consequences of the courthouse riot rippled across Omaha for years, decades, generations. Will Brown was a powerless packinghouse worker. He was nobody. But on the Near North Side, he became a symbol of everybody. This is what can happen.
Reminders kept coming. In early 1925, the KKK was at the peak of its power when hooded Klansmen visited the Omaha home of a Baptist minister and black nationalist.
Earl Little was out of town, but his pregnant wife stepped outside and received a threat. Klansmen busted her windows with the butts of their rifles.
One year later, the Littles left Omaha in fear with their four children, the youngest of whom was just learning to talk. His parents named him Malcolm.
The world would know him as Malcolm X.
From the Great Migration and the Great War, a ghastly murder and nights of terror, Omaha's half-century of de facto segregation was born.
The city couldn't shut out blacks. It could, however, lock the foyer. Exclude blacks from moving west and north like the European immigrants did. Deny home mortgages and insurance policies outside the Near North Side. Prohibit admission to restaurants and theaters and swimming pools and skating rinks and, most importantly, white schools.
Blacks weren't the only residents of the Near North Side. In fact, the area was majority white until the 1950s — poor and working class. But those whites were free to patronize Florence or Dundee. Free to move elsewhere. Free to aspire. Blacks were largely confined to the box.
Cuming Street marked the south border, 30th Street the west. The northern line blurred over time, eventually reaching Ames Avenue. And the eastern edge? Sixteenth Street.
Two square miles — with one iconic intersection.
* * *
Come a little closer to the surface. June 1938.
The night started like a church service. Crowds packed the bars at 24th and Lake Streets, turning their ears to radios. Shhhh …
At Yankee Stadium in New York, a black icon stepped into the ring to face his nemesis. Joe Louis had lost once to German Max Schmeling, a defeat that crushed black communities across America and emboldened Nazi ruler Adolf Hitler.
But the boxers met again in '38 and Louis got revenge. Three knockdowns in the first two minutes.
When the referee stopped the fight, North Omaha bars emptied. Houses emptied. Twenty-fourth and Lake resembled Times Square, with 2,500 blacks celebrating in the street.
They crashed bottles, climbed poles, detached trolleys from the tracks, started bonfires. When police arrived via motorcycles, they danced a ring around the law.
For 2½ hours, the logjam didn't budge.
The boldest of them hurled crates and stones — even a washtub — from rooftops. One car inched through the crowd with a large box shaped like a coffin and decorated with red paper, a swastika and a message.
That's the kind of fervor North Omaha felt for a black athlete it didn't even know. Imagine their reaction if they'd realized a future baseball MVP was sleeping five blocks away.
Bob Gibson was 2 years old that summer. His parents, Pack and Victoria, met in a Louisiana church. In the 1920s, they moved to Lincoln and ultimately Omaha. Pack worked on FDR's New Deal construction crews. He built a pulpit at Morningstar Baptist Church, where he was a trustee.
But in June 1935, Pack died from a form of tuberculosis, leaving his wife with six kids and another in the womb. Pack Robert Gibson Jr. arrived on Nov. 9, full of spunk but devoid of security.
Victoria worked at a laundromat and cleaned houses, but she couldn't satisfy seven mouths. When holes opened in Robert's shoes, he slipped cardboard in the bottom so his feet wouldn't get wet.
On Maple Street, in a two-bedroom rental, the family covered holes in the floor with tin cans. One night a rat wiggled through, climbed up an army cot and bit Robert's ear. He never forgot.
He suffered from rickets disease, but his biggest problem was breathing. At 3, Robert fell ill with asthma or perhaps pneumonia. He was wrapped in a quilt, carried to the hospital and told that if he got back on his feet he'd receive a gift.
Who made such a promise? His oldest brother, his father figure, a 17-year-old named Leroy. North Omaha knew him as Josh.
He shined on Omaha Tech's track and field team and in city baseball leagues, but after his dad died Josh considered dropping out and working full time — most blacks didn't make it through high school anyway. His mom encouraged him to stay. Josh graduated from Tech in 1939 and wanted to attend college.
Instead, at 19, he went to work at the packinghouse, a path that could've been a career until Japan bombed Pearl Harbor.
In 1943, the oldest Gibson son went off to war. Josh took charge of Army softball and basketball teams and learned that America wasn't the only place that scorned black men — people in India thought that he had a tail.
Back home, his family was escaping the rats.
* * *
"A Cinderella transformation of a shabby Omaha residential district."
That's how The World-Herald described one of America's first public housing projects.
Urban housing had been a national disaster since the Industrial Revolution. In Eastern cities, shanties and slums followed the factory boom, producing cesspools of crime and disease.
The second, Southside Terrace, stretched atop mostly empty hills overlooking the South Omaha stockyards. The first, Logan Fontenelle, opened in December 1937 and replaced the rat traps north of downtown.
Named after a local Indian chief, Logan Fontenelle started with 29 one- and two-story brick buildings, containing 284 family apartments. It featured bright kitchens with table-top gas stoves and electric refrigerators. Even furnaces. A new city park and two recreation centers divided the new subsidized neighborhood.
The Public Works Administration, The World-Herald reported, was the "fairy godmother" whose $2 million federal grant was the "magic wand." Applications were so competitive that another 272 units were built. Initially, most residents were white.
In '43, Bob Gibson's family moved to the black section of Logan Fontenelle between 22nd and 24th Streets.
Sure, there were administrative headaches. Cracking plaster. Noisy neighbors. Fights between blacks and whites. One resident complained that he couldn't find his front door because they all looked the same. A more serious issue was tenants turning down good jobs because their salaries would be too high for the projects.
But in the 1940s, Logan Fontenelle represented progress.
On warm days, the courtyards buzzed with kids. You might see future actor John Beasley coming down from 26th and Caldwell, where he lived. Or little Cathy Hughes, who'd one day start a media empire and become the second-richest black woman in America (behind Oprah). Isaiah Davis would help NASA engineer space shuttles and brother Herbie became Omaha's first black battalion fire chief. Preston Love Jr., who would manage Jesse Jackson's 1984 early presidential campaign, watched the older kids in awe.
"I'm the guy they took the basketball from and said, 'Go home little boy,' " Love said. "I'd go home crying."
Just be careful crossing the sidewalks. That's where Bob Gibson and his friends ran laps around the buildings. "Like thundering horses," Love said.
Bob was a bucking colt. His uncle frequently offered him a dime if he could sit still for five minutes, knowing he'd never have to pay. Bob traded away Josh's high school track medals. He lit brother Richard's model planes on fire. At school, he pulled girls' hair and hurled paper wads, then hid the teacher's notes directed to his mom.
Of course, Bob wasn't the only ornery one.
On Lake Street, an open bakery window at street level offered the perfect heist. Older brother Fred Gibson and his friends lifted Bob by his ankles and dangled him through the window, where he reached down to a basement counter and grabbed the goodies. If Bob did his job, they were running free — fresh doughnuts in hand — before the baker noticed.
He wasn't always so lucky. Once Gibson and his best friend, Rodney Wead, sneaked out of the bushes and hit the lever on a streetcar at 28th and Lake, causing it to stop. Word got back to their mothers.
"They beat our butts right on 24th Street," said Wead, about 11 at the time. "One had a strap. One had a switch. The guys teased us about that forever."
Bob could ignore his buddies. He couldn't hide from Josh, who came home from India with an honorable discharge and heard of little brother's mischief.
It was time for a crackdown.
* * *
By any modern standard, Josh Gibson should've coached at a local high school. Won state championships. Sent kids off to college. That's what he wanted as he pursued a teaching degree at Omaha University after the war.
But Omaha Public Schools didn't hire black secondary teachers or coaches. In May '47, Superintendent Harry Burke told blacks during a meeting at Zion Baptist that "there had been no vacancies in the high schools for some time."
So Josh joined another kind of army. A band of youth sports organizers who, little did they know, would ignite a generation.
Josh often called his 11-year-old brother outside their front door in the projects to watch the sun go down. He preached life philosophies and education and resilience. Imagine Bob's tolerance for such lectures. But they did share a hero.
On Oct. 15, 1946 — the same day the Cardinals beat the Red Sox in Game 7 of the World Series — Jackie's Negro League barnstorming team arrived in Omaha.
"The Little Negro, who has earned a tryout with the Brooklyn Dodgers, is acclaimed by at least one International League rival as the greatest bunter in baseball," The World-Herald wrote.
Before the game, Robinson spoke at the Near North YMCA, encouraging black kids to pursue baseball while reminding them of the obstacles they had to overcome.
Exactly six months later, Jackie made his major-league debut with the Dodgers. Soon Josh went to work on a pitcher's mound behind Kellom.
He marked off a spot for home plate and from spring to fall, almost every night, Josh and Bob played catch. Sometimes for 10 minutes, sometimes for hours.
"It wasn't long before Robert could really hum that ball," Josh said.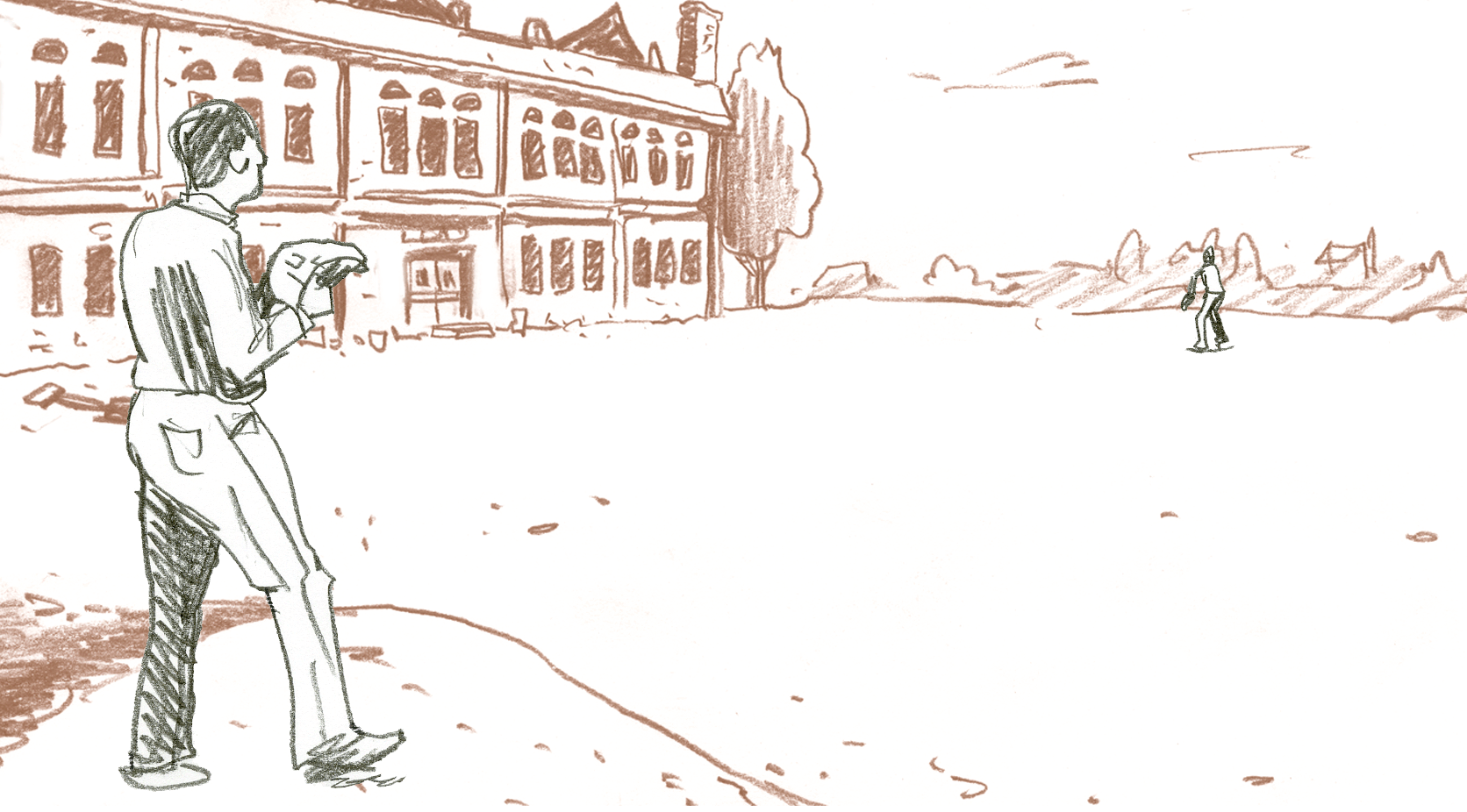 There were times, Josh said, when Bob wanted to be off with the other boys, "but I kept him at it."
Big brother didn't stop with family. He assembled a team from the neighborhood. Rudy Skillman, Jerry Parks and Wendell Booth. Troy Richardson and Leon Chambers. Haskell Lee and Rodney Wead. They called each other by their mothers' first names, devoured day-old doughnuts from Petersen's Bakery and practiced at Burdette Field, where the diamond wasn't much smoother than the brick streets.
Josh timed base runners with his stopwatch. He launched fly balls halfway to Lake Street — two in the air at a time. He smashed grounders through the rocks, quizzing his infielders.
Runners on first and second, one out. Where do you go with the ball?
He mandated practice attendance, and, if Josh had to, he'd make home visits to pick up players.
The only time he himself showed up late, he carried a stack of books from Creighton. Josh shared literature and theory with his most inquisitive players, but even when he finished his master's degree in '52 he couldn't get a teaching job.
He channeled his fury into the neighborhood. In August 1949, the Near North YMCA promoted Josh to physical director. His job description: Energize kids.
Most had fathers, but they worked packinghouse jobs and came home late and tired.
"You got in trouble, Josh was like your daddy," Haskell Lee said. "He'd talk to ya."
He saved the hardest lessons for his little brother, whom he always called Robert. After practices, they stayed for more swings, more laps, more everything. One day little brother caught a bad hop and went running home with a cut above his eye. Their mother scolded Josh. If he doesn't want to play, leave him alone.
* * *
Fundamentals are fine, but what good is a baseball education without actual games?
Josh's junior high kids played a few white teams from Omaha, but the coach wasn't satisfied. He'd traveled halfway around the world. He needed to open his players' eyes wider.
So he called little league coaches in small towns. Placed ads in The World-Herald with his phone number:
He loaded the boys into a rental van or an Army truck with a canvas cover or Preston Love's orchestra bus, whatever he could find. Pulled out his Iowa map and drove them into the rural wilderness.
"Wooooo, just look at the corn."
Young Wendell Booth was so awed by the sight, his teammates nicknamed him "Corn."
The boys called themselves the Monarchs, just like the Negro League team in Kansas City. And they raised a lot of eyebrows when they rolled into towns like Hamburg, Onawa and Avoca.
In Woodbine on Aug. 20, 1948, the Monarchs marched in a 20-team town parade, then played the main event at the new Memorial Stadium before 2,000 people, helping raise $1,150 to fight the polio epidemic in Iowa's hardest-hit county.
The Monarchs usually won, but losses never sat right. "You gotta beat the ball to death," Josh told them, because you won't get the benefit of the doubt.
In Griswold, the home-plate umpire was an old sheriff with a .45 in his holster. His chest protector was a baby mattress, and when the ball crossed home plate, he stammered, "Bbbbbb-steerike!"
When Josh didn't like a call, Wead said, he stormed his "big ass" out of the dugout as players held their collective breath.
"Josh raised hell in those white towns, man," Wead said. "We were so scared that those people would come out of the stands and jump on us.
"I imagine they didn't think blacks talked back."
Once Josh challenged the whole crowd to a brawl. Once he argued so persistently that the ump asked if he wanted to wear the mask. When he took it and squatted behind the plate, the ump threw him out. Josh occasionally pulled the whole team off the field.
He always brought them back.
In 1949, the year Jackie Robinson won MVP, the Monarchs traveled 1,850 miles, including six trips to Woodbine. In '50, they played a game at Kansas City Blues Stadium, home of the real Monarchs. Eventually, the YMCA bought a used charter bus for the team.
"We did more pushing than riding," Lee said. "We'd get caught on those old country roads at night and we'd wait until somebody would stop and give a jump."
In August 1950, they made it all the way to Wayne, Nebraska, for the state midget championship. No team from the Near North Side had ever qualified. Bus troubles cut short the Monarchs' warmup, but they edged Alliance, 5-2.
Next up: Blair in the semifinal. Bob, too wild to pitch often, gave up just one hit and the Monarchs stole 13 bases in a 10-7 win.
In the championship against Oakdale, Gibson doubled home two runs in the first inning. That was the difference in a 4-2 win.
"Who would believe some guys from the projects would take the whole state?" Wead said.
* * *
In hindsight, it makes total sense, right? How wouldn't they win? They had Bob Gibson.
But the Monarchs grew up in a 2-square-mile box hearing stories that blacks couldn't fly because their brains were too small. Their parents couldn't work in downtown offices. Their mentor couldn't teach in high schools. You hear can't so many times that you internalize your inferiority, Love Jr. said.
"There must be something wrong with me."
To believe they could succeed, the Monarchs first had to see it. Then they really took off.
"To experience being announced 'Rodney Wead, number so-and-so, now come to bat,' to be identified as truly human being, to hear the applause of the crowd was truly remarkable. I think that is the reason I am who I am now, because of those trips that Josh put together."
Wead knows this story better than anyone, start to finish. The history professor grew up with the Gibsons, chased Satchel Paige's bus, chauffeured Martin Luther King Jr. and protested George Wallace — all in North Omaha.
Seventy-one years after the Monarchs' first practice, Wead returned from St. Louis — where he lives now — because Omaha named a street after him. A few hours before the ceremony, he shared an IHOP booth with Haskell Lee. They're Bob Gibson's only two surviving Monarch teammates.
Their weathered hands shredded pancakes as they shared flashes of childhood. The way shortstop Woody Grant held his hat every time he jumped for a ball. The way second baseman Isaiah "Zeke" Davis threw 100-mph rockets to first base.
Sometimes it hit the glove, Lee said. "Sometimes it would be in the bleachers."
Davis eventually got his engineering degree and worked on space shuttles at Cape Canaveral. He didn't cave when Wead pestered him for state secrets.
"I would say, 'Dav, what's a ballistic missile?' He'd say, 'I really can't.' And I said, 'Get out of here! I'm not gonna tell.' He helped design the first nose cone after Sputnik went up. I just did a eulogy for him. He died just a month ago, Hoss."
"Zeke did? Oh man, I didn't know that."
Gibson couldn't join them at IHOP. He was in St. Louis reuniting with the 1968 National League champions. Probably sitting at a diner just like this telling stories with Lou Brock and Tim McCarver. Seventeen strikeouts! But Gibby's oldest teammates know the truth: He wouldn't be a Cardinal if he weren't first a Monarch.
In 1950, they celebrated their midget championship with a victory chicken dinner at Jerry's and Johnny's Drive-In on North 30th Street. Josh praised the Monarchs' unity and "never-say-die" spirit. Then he and his little brother went back to work.
Over the next year, 1951, war raged in Korea. "I Love Lucy" debuted on CBS. Willie Mays won Rookie of the Year.
Meanwhile, the Sayers brothers migrated from Kansas to the Near North Side. Marlin Briscoe moved from California to the South Omaha projects. Johnny Rodgers arrived as a baby in the river bottoms.
Loud enough for most of the neighborhood to hear, including a skinny kid from Alabama who'd fallen in love with a different ball.
Bob Boozer was about to get a lesson in rebounding.
Next up: Raising Roofs
Bob Boozer joins the second Great Migration and finds a home in North Omaha, where he confronts the northern version of Jim Crow. A key to the YMCA and a substantial growth spurt make Boozer a star at Tech High, but his race denies him his first college choice.
Bob Boozer found a home in North Omaha, where he confronted the northern version of Jim Crow. A key to the YMCA and a substantial growth spurt…
Photos: Scenes of North Omaha
North Omaha is the epicenter of the city's black history and culture. Check out these photos, many of which were taken during the 1960s, to see the neighborhood at the peak of its vibrancy.
Be the first to know
Get local news delivered to your inbox!