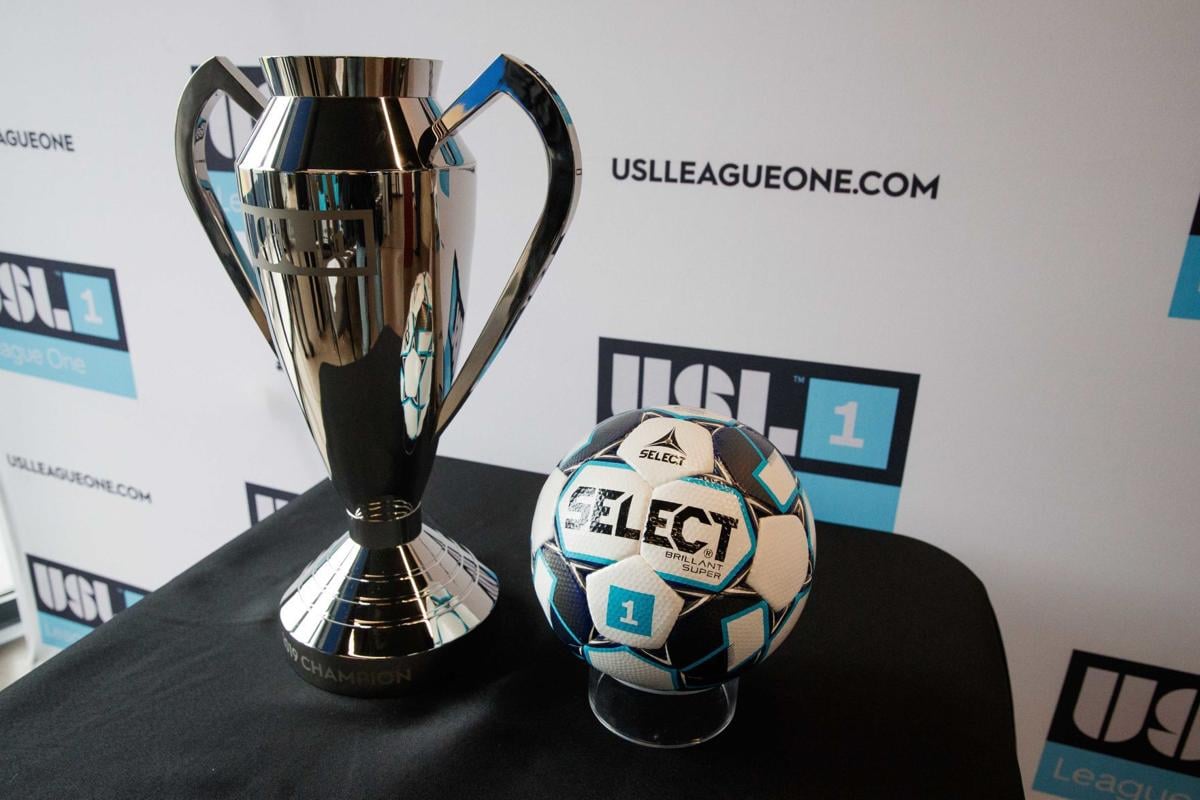 Martie Cordaro was in El Paso for baseball last week, but his mind was also at least partly on soccer.
The president and general manager of the Omaha Storm Chasers fills the same role for the city's new USL League One entrant, which is scheduled to begin play at Werner Park next spring. And while he was in Texas for the Triple-A All-Star Game, Cordaro spent some time at his hotel working on soccer.
"We're at the beginning of filling out our staff. Over the next two to six months, we'll be making a number of staffing hires," he said. "As it relates to the facility, the project that Sarpy County is leading, we are well on our way to construction beginning sometime before the end of the baseball season."
Cordaro said a contractor and architect have been selected. The Pacific Coast League season ends Sept. 2, meaning the transformation of Werner Park could be getting under way in a few weeks.
Omaha's USL team is still without a name and crest, but that also should be coming in the near future. Cordaro said if it was a three-step process, the soccer club is on the back end of phase two.
"We don't have a date on the release yet. We've been targeting late summer or early fall," he said. "In some context, I think we're going to be able to hit that general time frame. We've had a lot of focus groups and talked to a lot of soccer groups and supporter groups.
"There's a lot of excitement in the air, as evident by having 1,100 ticket deposits and nearly 500 ticket accounts committed to USL Omaha."
It's still too early for Omaha to start signing players for its roster. But coach Jason Mims has been busy scouting for the new team while the rest of League One continues its inaugural season. Mims, who coached UNO from its first season until 2017, said this spring that he'd be looking all over for the best players.
Sign up for World-Herald daily sports updates
Get the headlines from Creighton, Nebraska, UNO, high schools and other area teams.
"I wouldn't say he's actively in the process of recruiting to sign anyone yet, but he is actively scouting," Cordaro said. "And Matt Homonoff, our (chief operating officer), continues to be out in the community and also visiting other USL operations and franchises around the country as we continue to gain ideas."
Omaha still has plenty of time to get everything prepared for next spring. There is no on-field start date for the franchise as of now, but the staff has an internal PCL schedule to start planning its debut.
"We're working with the USL on a number of things as it relates to beginning a franchise, one of which is our first schedule," Cordaro said. "We're not to a point where we're anywhere close to releasing a schedule. But we're much closer to knowing, internally, what our dates will be. And that's really exciting.
"Once that schedule will be in our hands, things will be much more real than they are now."
Photos: Nebraska's history with professional sports teams
Omaha isn't really known as a pro sports town, but this city and state have been home to some franchises over the decades. Here's a look at some pro sports teams who called Omaha (or Nebraska) home.
Be the first to know
Get local news delivered to your inbox!