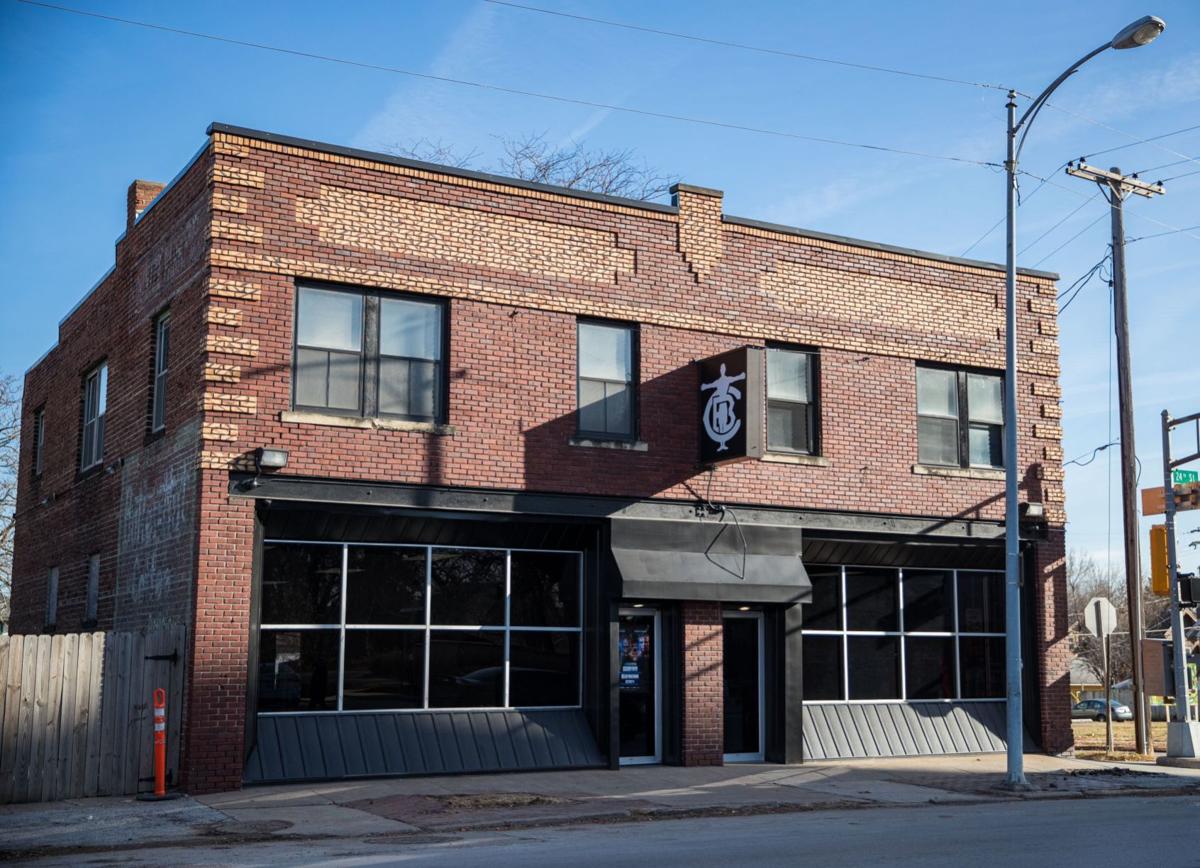 Terence "Bud" Crawford remembers, as a kid, hanging with friends around the convenience store at 24th and Pratt Streets in north Omaha.
The mention of that corner building stirs fond memories for the three-division world boxing champion: downing chips and soda after shooting hoops across the street at the Salvation Army, watching the drill team march by along the main drag.
"When it came up for sale," Crawford, now 32, said, "I was like, 'I need to get that building.' "
Sign up for The World-Herald's afternoon updates
Receive a summary of the day's popular and trending stories from Omaha.com.
The property reopened this weekend as the first free-standing TBC Shop — the flagship store that carries the Terence Bud Crawford initials and will sell the unbeaten boxer's signature merchandise and athletic gear. The store also is to serve as Team Crawford headquarters.
Located near his childhood home and B&B Sports Academy, Crawford said the retail shop stands as a commitment to the community that launched his rapid ascent to the worldwide boxing stage and also is aimed at bolstering a revival effort along the once-thriving 24th Street corridor.
"I want to keep the businesses in the black community, in the urban area, going," he said.
Crawford said he has enjoyed strong hometown support throughout his career and wanted to offer locals, via the new store, an early shot at buying the latest Team Crawford swag, including T-shirts and track suits, before his Dec. 14 fight defending his WBO welterweight world title belt.
Throwing support to the venture were representatives from the Greater Omaha Chamber of Commerce, who earlier this year gave Crawford the "Headliner Award," describing him as an influential Omaha ambassador who drew more than 70,000 fans to six Nebraska-based bouts.
The local sports celebrity who wears "OMAHA" on his boxing trunks departs Sunday for New York's Madison Square Garden, where the pound-for-pound king will face two-time Olympian Egidijus "Mean Machine" Kavaliauskas.
Before he left, Crawford said that he "sat on" the 3701 N. 24th St. building for about a year while pondering what to do with it. "Then it just clicked."
County records show he paid $145,000 for the 104-year-old brick structure whose 4,000 square feet include street-level retail space and an upper level now turning into offices. Roughly that same amount is to be invested in the rehab and conversion, said Crawford assistant Troy Weber.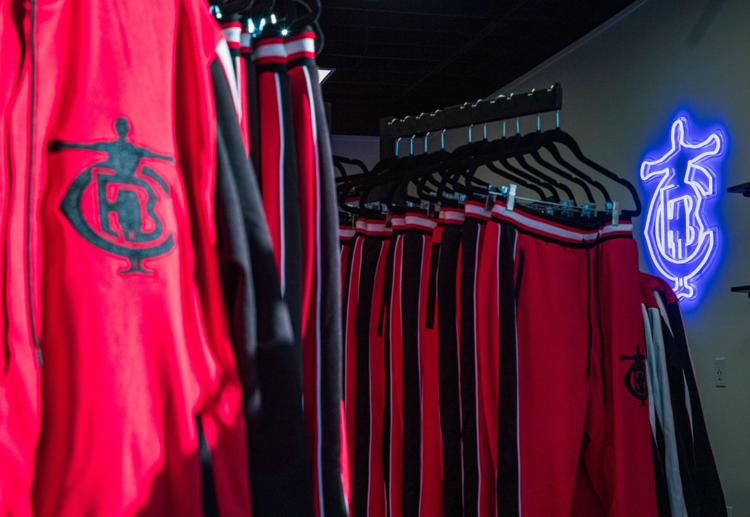 So far, the store area was gutted, and a new roof, walls and floors installed. Bars covering windows were removed. Two big trees were cut down, freshening up the corner and opening a view to the new façade and signage.
Weber said Crawford made a point, out of respect, not to remove the memorial that also reflects crime and neglect of an area that more recently has seen signs of a turnaround.
In an effort called Forever North, the City of Omaha and community leaders are looking at ways to improve Cuming Street to Ames Avenue, between 20th Street and the North Freeway, with 24th Street as the center of it all. The study is focused on housing and "multimodal transportation," such as bikes and buses in addition to cars.
A few new property owners also surround the TBC Shop. A couple of doors to the north, for instance, a members-only social club business called Grown Folks just opened in a freshly renovated space.
A community garden replaced a vacant lot to the south.
Weber said some rough elements remain, but that residents are excited about Crawford's investment in the neighborhood and are "protecting the place, taking ownership of it."
Kurt Mayo is familiar with the corner, as he was community center director at the adjacent Salvation Army when Crawford and his buddies played ball there. Mayo said trouble lurked around that pocket of town and the center strove to be a "safe haven."
Mayo sees the TBC Shop as "a real feel-good story" for the neighborhood that he expects will inspire youths walking by on their way to school or other activities.
"To bring some vibrant energy there, that's a plus," said Mayo.
Asked what's next for the retail business, Crawford said that, for now, he's focused on the 24th and Pratt Streets store.
"You never know what the future might hold."
Be the first to know
Get local news delivered to your inbox!