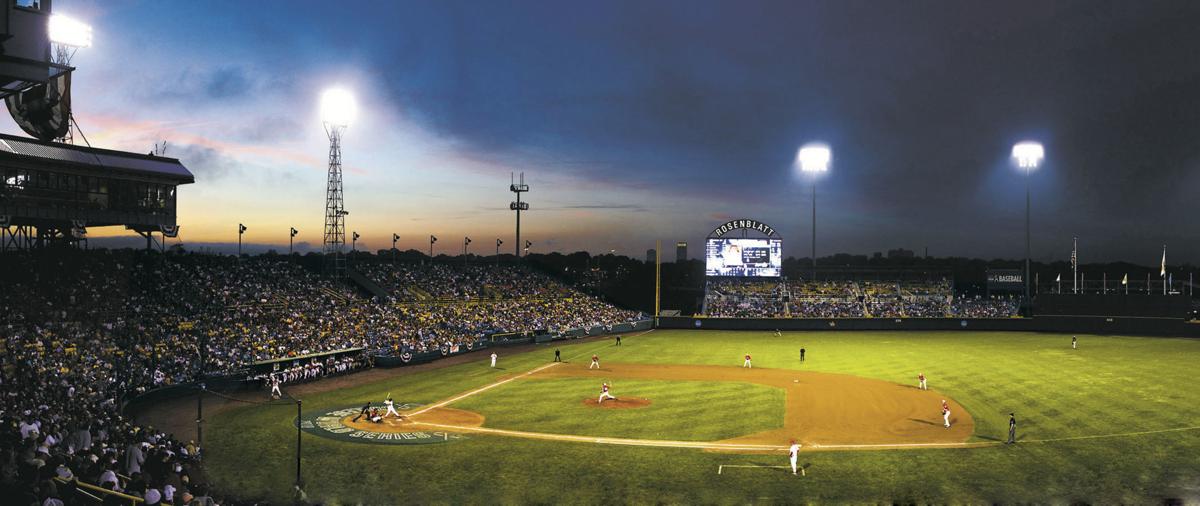 I knew better. Of course I did.
You can go home again, but only in your mind, where your memories stay fresh and the good things in your life never age.
I knew better, because many years ago, I went back to my old house in Kansas City, where I grew up. I took my wife and daughters to see it.
And then all of a sudden I couldn't find it. The black shutters were now an aqua green. A Kansas City Chiefs blanket now covered the living room window. And that driveway hoop, where I spent most of my youth, was gone.
I knew better this week, but I did it anyway. Got in my car and drove down to 13th Street, turned right and drove up the hill.
So much of this once famous area hadn't changed. The Cal State Fullerton house was still there. The Stadium View Card Shop hadn't aged a bit. The big old school, too.
The Starsky's building was deserted long ago, but it remains. Across the street, where the Zesto sign used to be a sweet magnet, there's now a sign that reads "Oasis."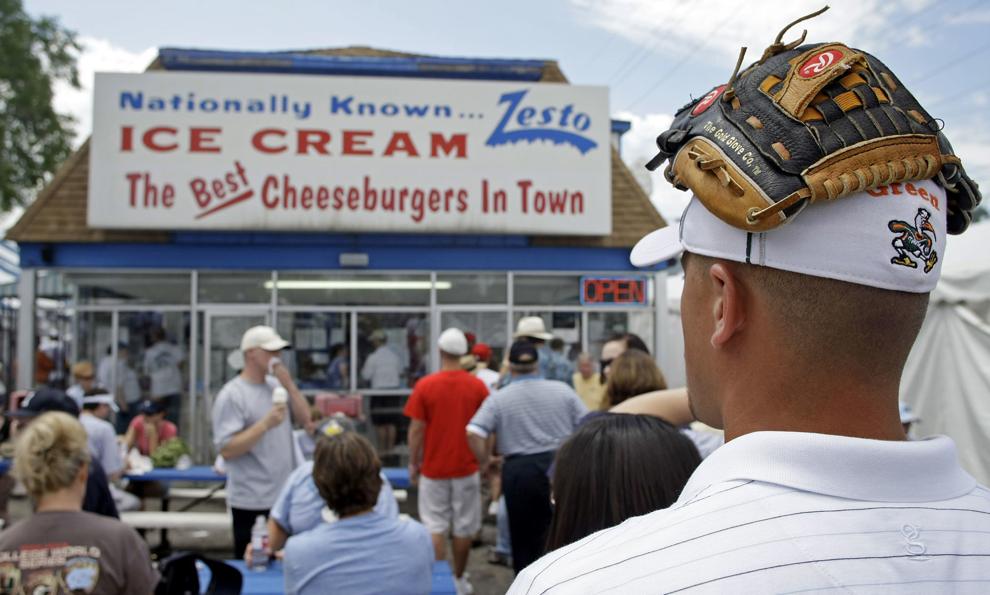 I went through the drive-thru, for a peek at the menu. There were burgers and dogs and ice cream. No butterscotch shake, however. Darn.
"Can I help you?" a voice called.
"Yes, do you serve memories?" I asked.
"Um … no," she said. And I drove on.
Then I entered Henry Doorly Zoo's parking lot, a maze of one-way lanes. I looked for the old familiar sign.
It's been years since we said goodbye. Ten years since Whit Merrifield lined a single to right, scoring Scott Wingo and making South Carolina the last College World Series champ at Rosenblatt Stadium.
Ten years since Jesse Cuevas grabbed the mic and yelled, "Viva La Rosenblatt!" into the night after the last Omaha Royals game and they sent home plate to Cooperstown.
Ten years since the powers of Omaha and the NCAA moved the CWS downtown. Ten years since the name TD Ameritrade replaced Rosenblatt.
Ten years since so many Omahans said it will never work, never be the same.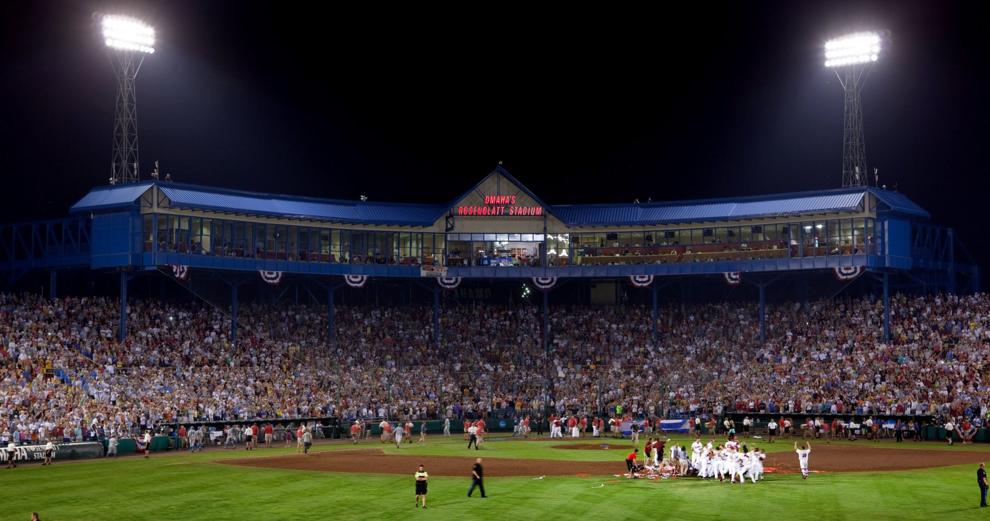 Old legends die hard in this town. Ak-Sar-Ben. The steakhouses. But we say our goodbyes and watch our city grow. We move on. It's what we do.
I found the old Rosenblatt sign and parked my car. The zoo was closed and the entire lot was empty. It was a little eerie. You could hear the hot summer wind whistling by.
I think it was blowing out to right.
I walked to the area they call "Johnny Rosenblatt's Infield at the Zoo." The zoo created this terrific tribute to the old park, right in the middle of the parking lot.
That reminded me of a line from an old song, "Big Yellow Taxi."
They paved paradise, put up a parking lot.
Left behind is a miniature paradise. A small diamond, where kids might play whiffle ball. There are bases and a mound and of course home plate. The dugouts have authentic Rosenblatt Stadium benches.
Behind home plate, there's a plaque with the names of native Nebraskans who played in the CWS. Very cool.
There are bleacher seats — actual seats from the old stadium — in the outfield. There is a fantastic plaque honoring my old colleague Steve Pivovar on the grounds of his favorite place on earth.
There is a wall in the outfield, made up of bricks that people purchased. They put their names or names of family members on them. To be here.
In the middle of the bricks, I found one that read, "To Johnny, All our love, the Rosenblatts." Next to it were two bricks purchased by the family of Rod Dedeaux, the famous USC coach.
Outside the diamond area, there are three short concrete pillars that mark first, second and third base — the actual major league distances from home plate.
Mostly, thankfully, there are the two foul poles.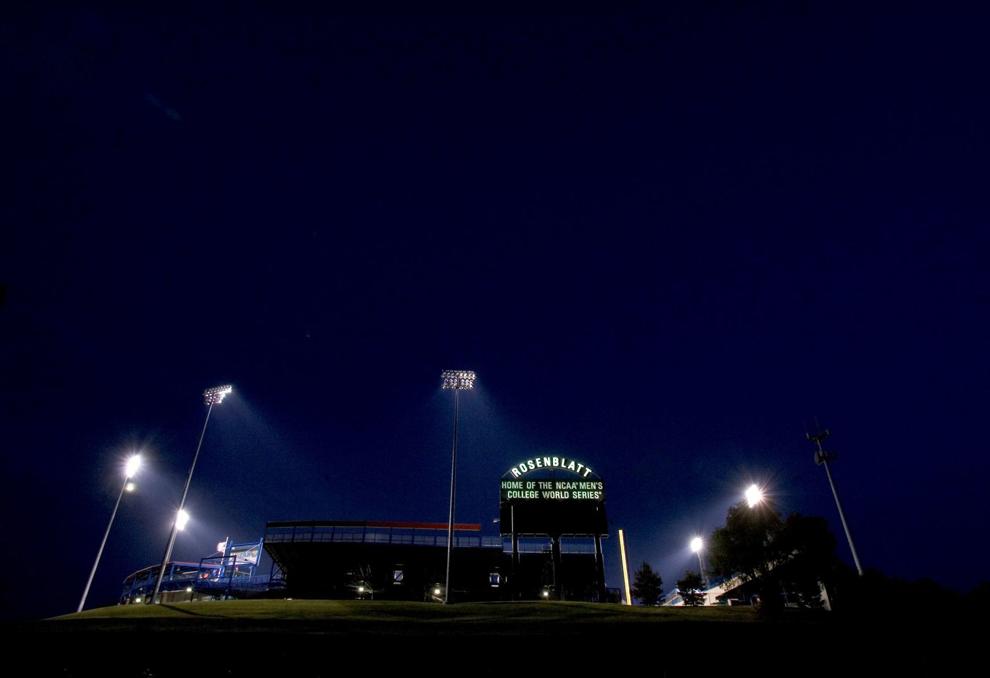 The yellow paint has faded and chipped away. But they remain in the exact same spots they were for all those CWS games. So you can tell exactly where the field and stadium stood.
As I look at the right field pole, the ghost of Warren Morris' home run sailed right next to it.
That was my home for 19 College World Series from 1992-2010. Out there in the tailgate jungle of huge pickups, grill smoke and beer koozies.
It's where my friends lived at the CWS. Every parking lot row was like a family reunion, where kids grew up and then brought their kids. There were seemingly a thousand or so of those groups, crammed into that wonderful slice of Omaha hospitality.
Well, the old row letters are long gone. And the best I could do was estimate that Row J was where zoo rows "Cardinal," "Duck" and "Eagle" are now.
It was all so different and I needed one of those Row J beers.
But of course, I knew it would be like this. I knew because of last June, when I brought an old friend, Michigan writer Steve Kornacki, out here.
It was Kornacki's first time to the CWS. So, on the way to Cascio's — he was getting the full experience — we stopped by the old Rosenblatt site.
I put on a show. I told him about the massive crowds and the carnival organ music and the sons sitting on dads' shoulders and all the colorful hats and flags. The cooky characters at Row J. The Louisiana chef and the Cadillac with the Longhorn hood ornament.
I painted that picture, man. But as we stood there on home plate on the little infield, I could tell that only I was hearing the music, feeling the magic.
See, such nostalgia is reserved only for those who experienced it. Lived it. Loved it.
Ten years. There's a generation of Omahans now who never saw a game at Rosenblatt. Or don't remember.
Their playgrounds are TDA and Werner Park. And that's more than OK.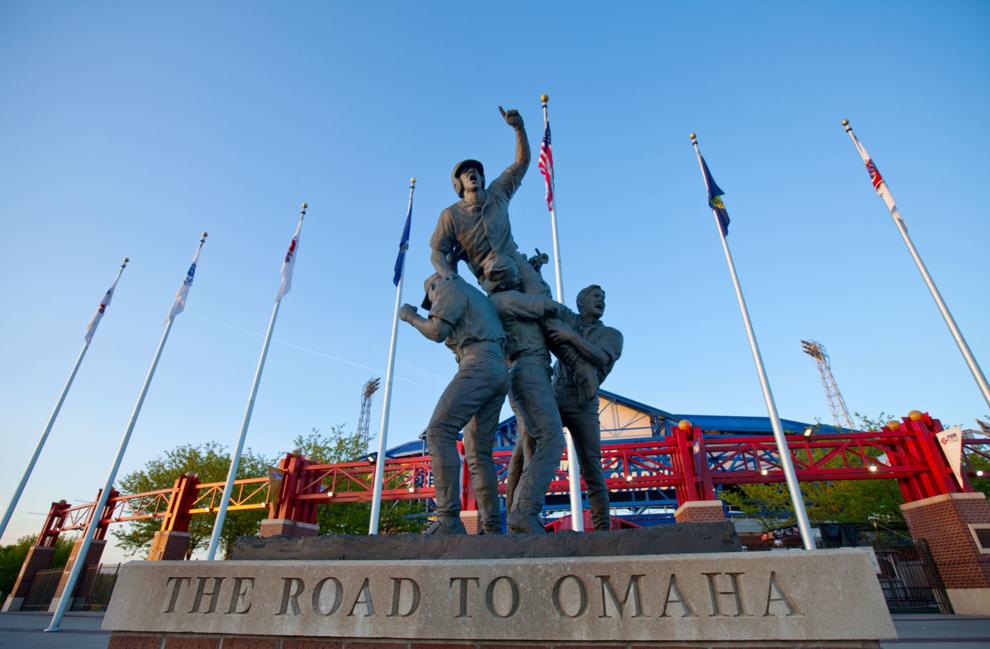 Werner is a delightful place to learn and love the game. And the Storm Chasers have remnants of Rosenblatt Stadium, photos, history of Omaha baseball, that majestic statue of Mr. Bob Gibson.
Meanwhile, TDA has proven to be a worthy caretaker of the CWS. A mix of baseball bars, tents and tailgates. A perfect mix that Rosenblatt, in its land-locked corner of South O, could not offer.
What TDA needs is ballgames. Moments. Memories. Plays and characters and loud cheers. That's why we fall in love with ballparks. Not the brick and mortar. For the way it makes us feel.
The new place is getting those, and a tweak or two in the ball has helped smooth over the early flaws.
Ten years later, I got in my car. And it felt like closure. But first, I needed to make a call — to the one person who could offer that closure.
Jesse Cuevas, Rosenblatt historian and philosopher of baseball, green grass and fields of dreams.
Jesse is mostly retired now. His career as a stadium groundskeeper ended when they turned out the lights at Rosenblatt. It was fitting.
Ten years later, has Cuevas moved on?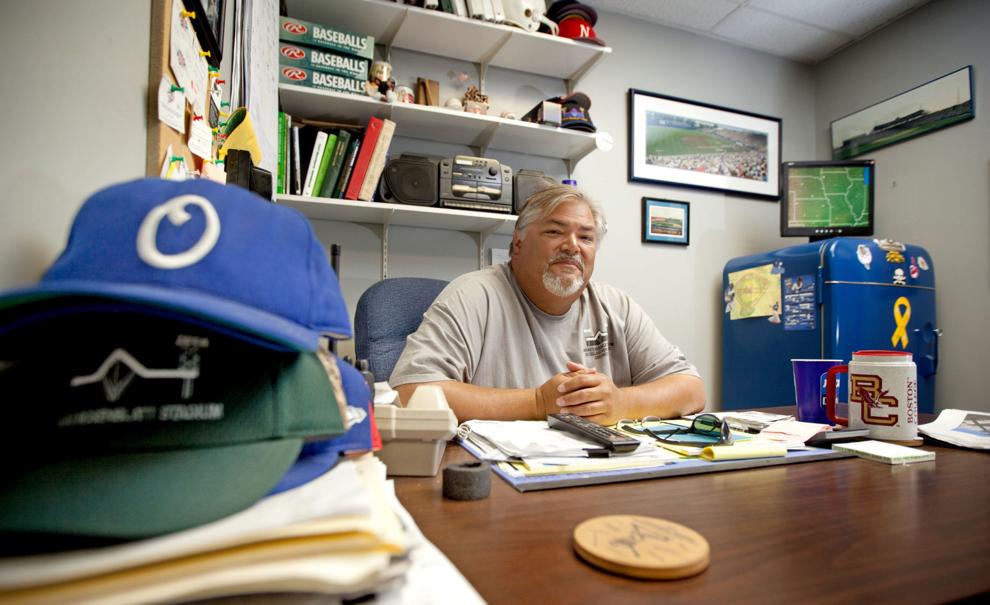 "Yes," he said. "I came to the realization … to me they made a bad decision. But I'm a historian. I understand the commerce end of it. They needed something to jump-start the area downtown. And no rich people owned land (by Rosenblatt).
"At the end of the day, I wouldn't have been involved with it anyway. I was going to retire."
Cuevas grew up around Rosenblatt Stadium, then made his career as caretaker of the jewel. On Nov. 27, 2010, he walked out after the final sporting event at Rosenblatt — the United Football League championship game.
And he hasn't been back since.
"I didn't even want to look at it, the football tore up the field so much," he said.
"I want to remember that last night (Royals game) in September, when the flags were flying. I went up to the stadium club with (Omaha Royals owner) Alan Stein and his crew. We stayed there until 5 a.m. and got drunk. That's the last good night I had there."
Cuevas mentioned something that I'd never heard: He proposed a new Rosenblatt Stadium to be built across 13th Street, where the McDonald's and the hotel currently sit. It was rejected. The stadium was going downtown. That was it.
Ten years. Emotions and sentiment wilt over time. Life moves on. Cuevas has a funny story about that.
He hasn't been to TD Ameritrade Park yet. But he goes to Werner Park on occasion. They have a suite named after him. He's also on the giant mural on the outside of the park.
One night last year, Cuevas was standing in line at Will Call and a young woman asked him for his ID. An older woman in the booth leaned over and said, "Turn around. He's on the wall."
Ten years. Legends fade. Nobody talks about Rosenblatt Stadium much anymore. We've settled in downtown. The old park was almost human. But the games, the players, the fans, are what it's all about, what it's always been about.
"Babe Ruth got replaced," Cuevas said. "That's one thing about the game. One day you're there, tomorrow there's somebody else. Somebody might remember you. But they move on. That's how the game goes."
As I drove out and back to 13th Street, I rolled down my window. I swore I could hear the carnival music, the cheers and the laughter.
Was that just a memory? I sure hope so.