On a cold December day, 10 old high school basketball standouts filed into an Omaha pizza parlor. They pushed together a few tables, shed their coats and shared pepperoni, hamburger and jokes. Lots of jokes.
"We wanted to have a joint ceremony for us all to join AARP," Preston Love Jr. said.
This wasn't the first gathering of its kind. Little reunions started a couple years ago when players from North Platte and Omaha Tech met to discuss their 1960 state tournament clash (Tech won). They've since expanded. Of Nebraska's 10 best Class A players in 1960, roughly half were sitting at Sortino's pizza 60 years later.
They traded pictures, programs, news articles. They told stories about Bill King making circus shots and Bobby Williams throwing punches. Of course, they embellished.
"I'm not going to invite any of these guys from North Platte anymore because they've questioned some of my stories," said Larry Andrews from — you guessed it — North Platte.
Halfway through lunch, the conversation turned to a familiar name, the state's best player in 1960, the anchor of a historic team, Omaha South's 6-foot-8 center.
"Bill Vincent was the tallest guy in the league," Love said. "He was like some sort of Wilt Chamberlain."
Vincent's trademark? The hook shot. He hooked right hand, he hooked left hand, he hooked close, he hooked far. You couldn't block him.
"I got tired of staring at his goddamn belly button," said Gary Haas, a Lincoln High all-stater.
Vincent, if he were around, surely would've joined this pizza party. But three years after South's 21-0 season, six months before his senior season at Nebraska, he died on a highway east of Omaha. He was 21.
For the men at the table, including Vincent's little brother, the truth still requires a hard swallow.
"He had so much to look forward to," Jim Vincent said.
The Vincents grew up just south of Hanscom Park, the son of packinghouse workers (yes, mom too). Bill and his brothers could smell the hops from Falstaff Brewery.
He was self-motivated. As Omaha built Interstate 480, Bill put weight vests on and ran some of his city's biggest hills at 29th and Elm Streets. On winter days, he carried a shovel to St. Adalberts and scooped the basketball court. To improve his left hand, he belted his right to his side.
Of course, Vincent had talent, too. He towered over his classmates and made South High's varsity as a freshman. His ninth graders didn't lose a game. South coaching legend Cornie Collin pulled them aside and said, "If you guys don't take the state as seniors, I don't know nuthin' about basketball."
Coach Collin taught Vincent his signature hook shot, developed by hours of doing the Mikan drill. Bill had a soft touch. Friends called him Big Chief.
Junior year, Vincent captained the World-Herald all-state team, but his Packers lost to Lincoln High in the Class A final. Senior year, he became one of the most dominant players in state history.
He scored 34 against Tech, featuring freshman Fred Hare. He put 30 on Johnny Nared and Central. Following games, the Packers ate pizza at Caniglia's on Seventh Street. Bill had a girl on his arm, Wilma Dobbs, whom he courted in the South High hallways.
Entering the 1960 state tournament, the Packers had barely been tested. They had shooters, ball handlers and a 6-8 center you couldn't defend 1-on-1.
"Bill was the mainstay," guard Chuck Bruno said. "He was the glue that kept us all together. We worked everything off of him. We knew opponents were all going to gang up on him."
On opening day in Lincoln, South hammered Norfolk. But the Packers got a surprise in the Friday semifinal. Upstart Alliance pushed South to the final minute, something that hadn't happened since South's season opener.
With the game tied at 56 and the clock dripping away, the NU Coliseum crowd of 10,000-plus could barely contain itself.
"Work the plays," Collin shouted.
Bruno drove and dished to Vincent on the right side. With five seconds left, Big Chief spun to his left and lofted a sky hook from the baseline.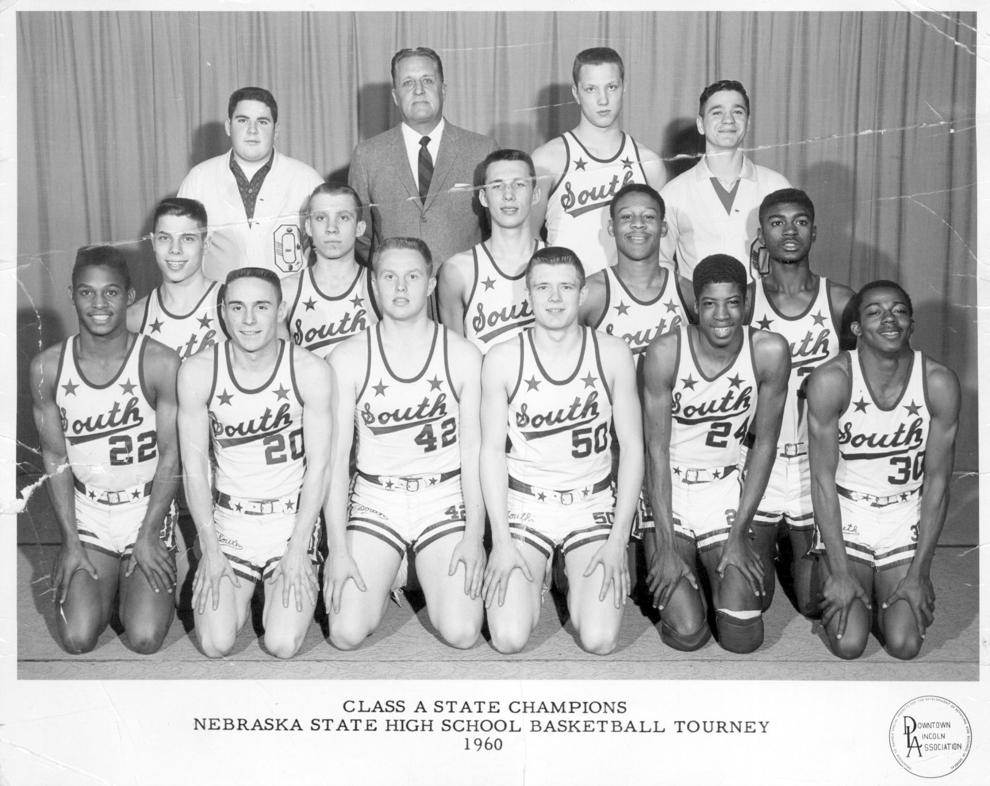 South beat Lincoln Southeast the next day and completed a perfect season, 21-0.
"I always claim that was the best team ever in the state of Nebraska," said Omaha Benson graduate Bob Witte, part of the Sortino's gathering.
As Gregg McBride wrote in naming his 1960 World-Herald all-state team, "William Vincent of Omaha South has written his name in large, bold type on the pages of the Nebraska high school basket ball history." ("Basketball" was two words back then.)
Vincent had more than 100 college basketball offers. His brother wanted him to go to Kansas State, where Omahan Bob Boozer had earned All-America honors. But Bill had a high school sweetheart to consider.
He picked Jerry Bush and Nebraska. From a basketball point of view, it didn't work out. The Huskers struggled through three losing seasons and Bush got fired in the spring of 1963. Vincent averaged only nine points a game.
But personally, the Big Chief had life in order. He drove home on weekends in his red 1956 Chevy, walked into his parents' house and hoisted his youngest brother to the ceiling. "To me, he was a giant," brother Tom said.
Bill and Wilma married in August 1962. And 10 months later, she gave birth to a baby boy, David. That was June 2.
Nineteen days later, Vincent worked an overnight shift at his summer job, Wonder Bread bakery. Wilma's dad, a supervisor, got Bill a job driving a semitrailer truck.
He was driving back from Des Moines on Highway 6. Six miles east of Council Bluffs, an oncoming truck crossed the center line and smashed Vincent head on.
"He was dead when they found him," brother Jim said.
Jim worked that summer at Wonder Bread, too. For several days, he walked by Bill's mangled truck, which had been towed back to the factory.
"I had dreams about him for several years," Jim said. "I can only imagine what my parents went through."
Every Sunday, Vincent's parents drove to the cemetery and spent a couple hours at Bill's grave. Mowing. Trimming. Grieving.
"I don't know if they ever really got over it," Tom Vincent said.
Sometimes they had to fake it because they had a daughter-in-law to help. And a new grandson to spoil.
In the fall of '63, the same time Bill Vincent would've started his senior season for first-year coach Joe Cipriano, his widow moved into a house at 50th and Bancroft Streets. That's where she raised her son.
David didn't get his father's height, but he did follow his dad's footsteps to high school. "There was no place I was going but South."
When he arrived, old teachers joked, "Another Vincent?!?" David heard all about his dad from Jim Collin and Joe Neuberger.
"Everything I've learned is through stories," David said. "Legend, basically."
David, a 1981 graduate, played football, power-lifted, threw shot put and discus. He walked on for Tom Osborne. After a year, he came home to Omaha and got a job cutting meat for Hy-Vee. He married and raised seven kids, the youngest of whom is at Omaha Mercy.
David thinks his dad would've enjoyed going to grandkids' sporting events. His mom sure did. Wilma lived another 56 years after Bill Vincent's death. She never moved houses. She never remarried.
David still wonders what life would've been like with a father. But he cherishes his family name and the trunk of mementos in his basement. Bill's South High letter sweater. His Nebraska letter jacket. Awards and articles celebrating the Big Chief's 1960 game-winner at the Coliseum.
"I always heard about that hook shot," David said. "Pretty iconic."
There is one thing missing from the archives. Any image connecting David and his father. When Bill Vincent held his baby boy in June 1963, family members reached for the camera. Let's get a picture! No, Bill told them.
"There's plenty of time for that."
---
The World-Herald's Still Spinnin' series
The World-Herald's Still Spinnin' series
An introduction into your crash course of Nebraska's basketball history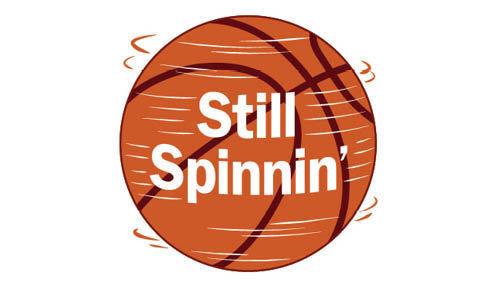 From humble Nebraska beginnings to basketball legend, meet Jerry Krause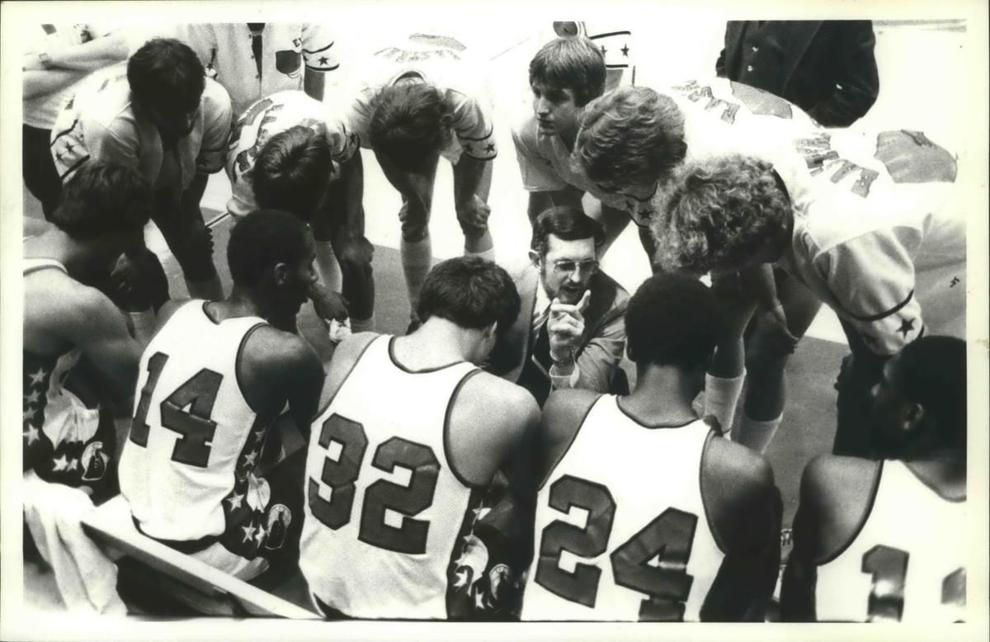 Hoop-It-Up could get heated, but it brought Omaha's basketball community together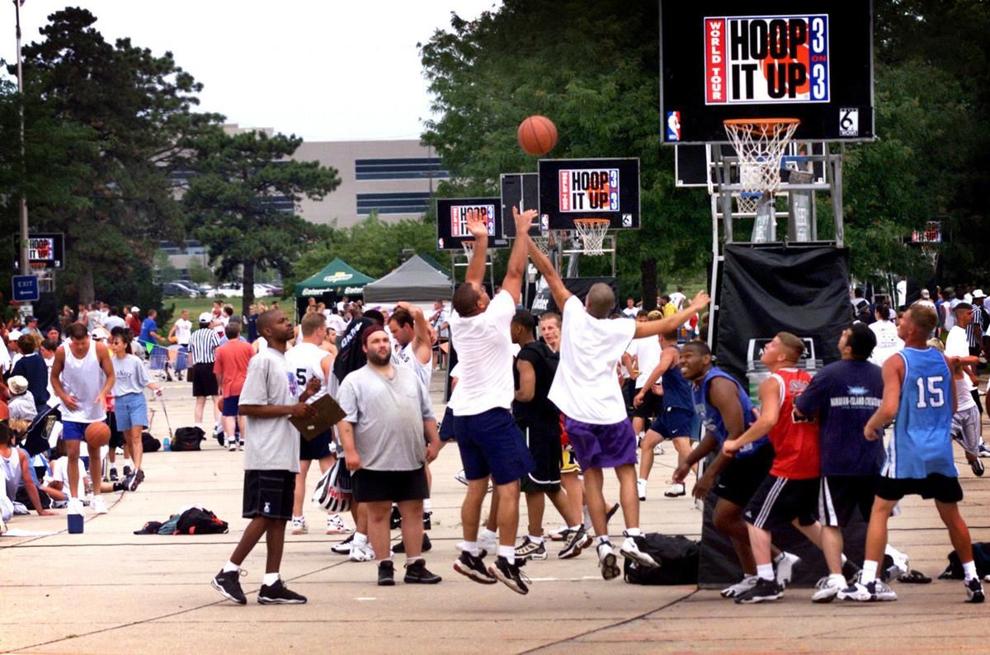 Woolridge's and Strickland's rivalry ended in chase for Class A scoring record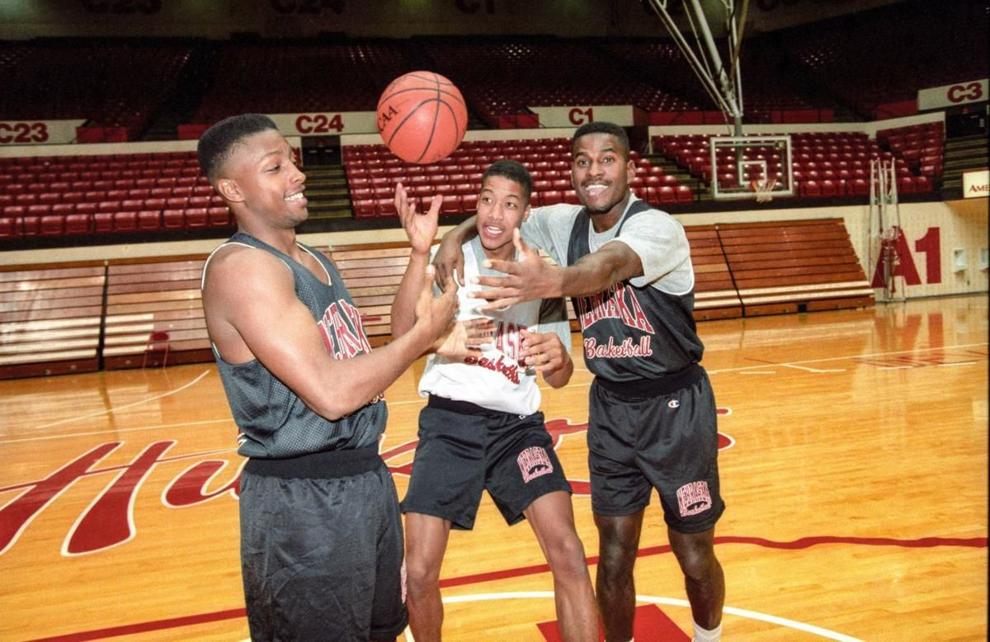 A now-closed Wahoo college once had nation's best women's basketball team
Forrest Roper built a girls basketball dynasty, but his impact was so much more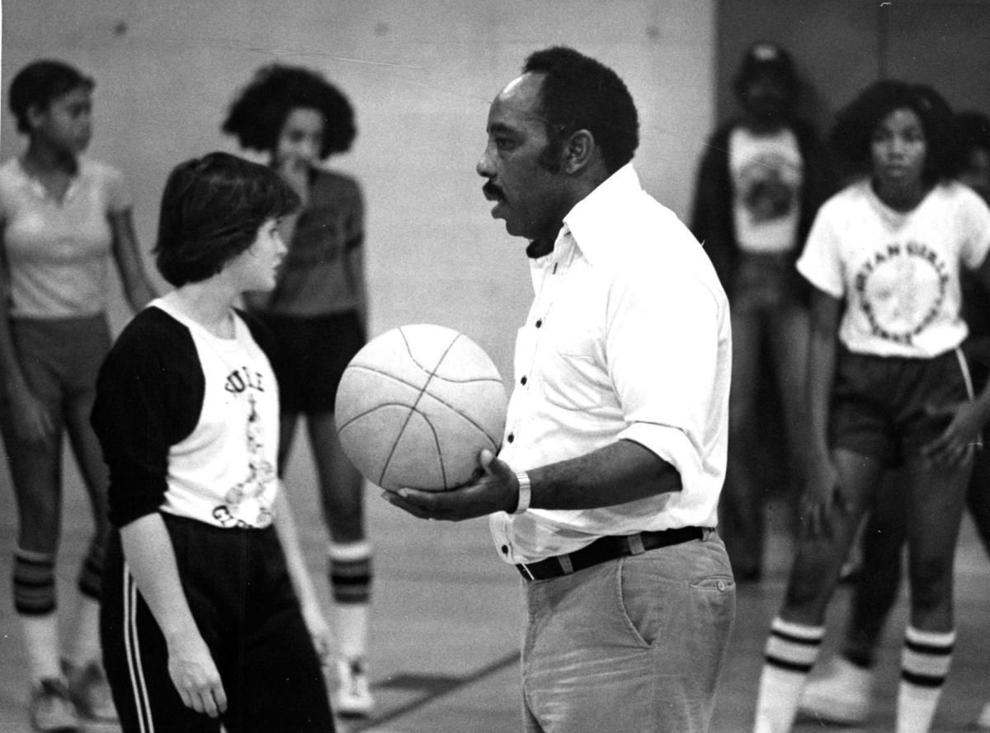 No one could stop Omaha Central's basketball machine, led by high school rock stars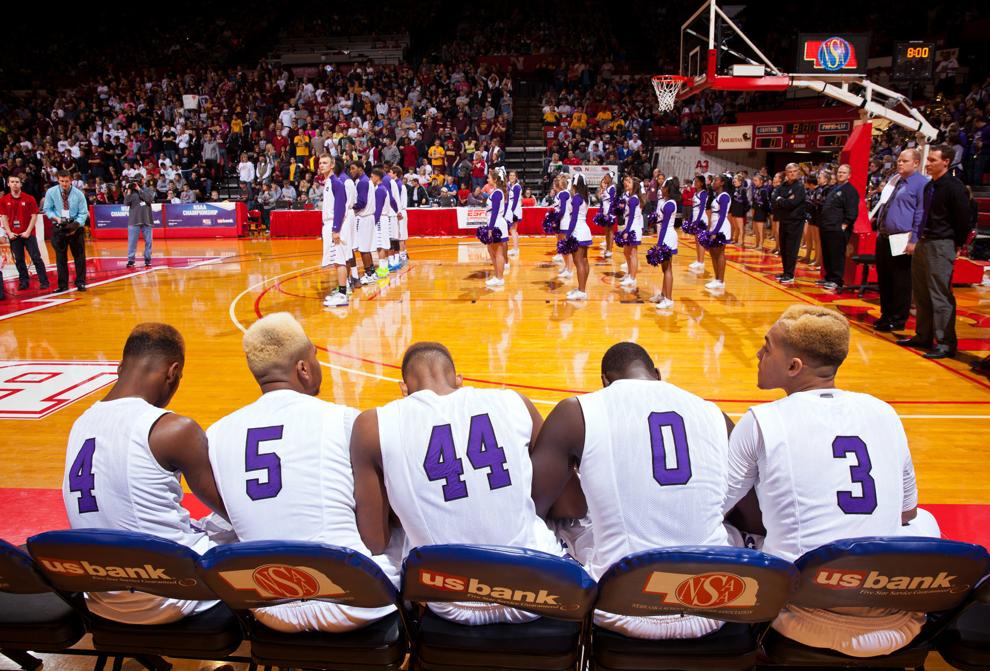 From an Olympian's shoes to Air Jordan, history of the dunk in Nebraska runs deep
Another Big Ben — Benoit — once towered for Creighton, but was he appreciated?
Meet Mike Heck, the Nebraska high school and Jays standout who had 'unlimited potential'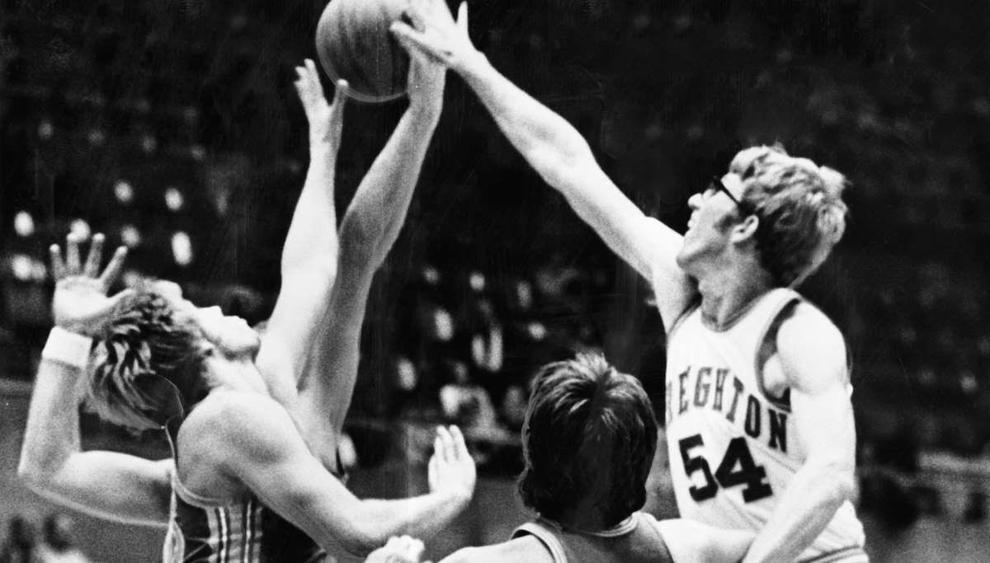 Tragedy kept Harry Kersenbrock, a 7-footer from Crete, from becoming a Jayhawk star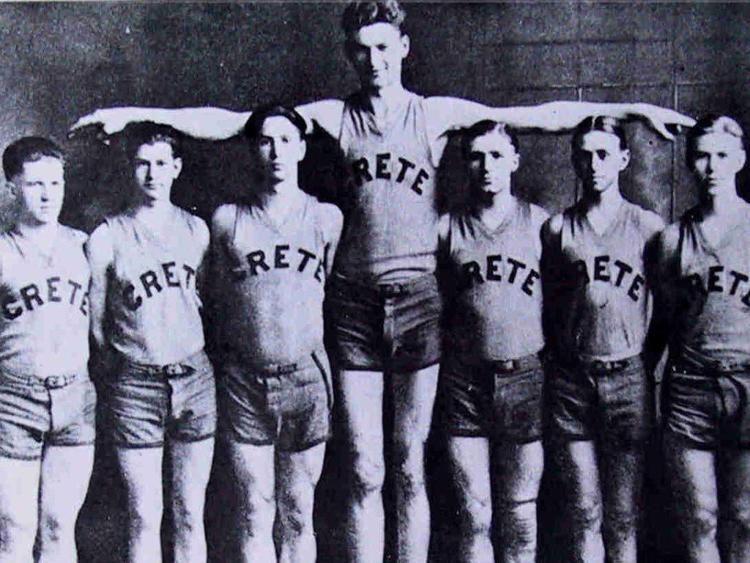 Bill Vincent, the Omaha South great who drew comparisons to Wilt Chamberlain, left his mark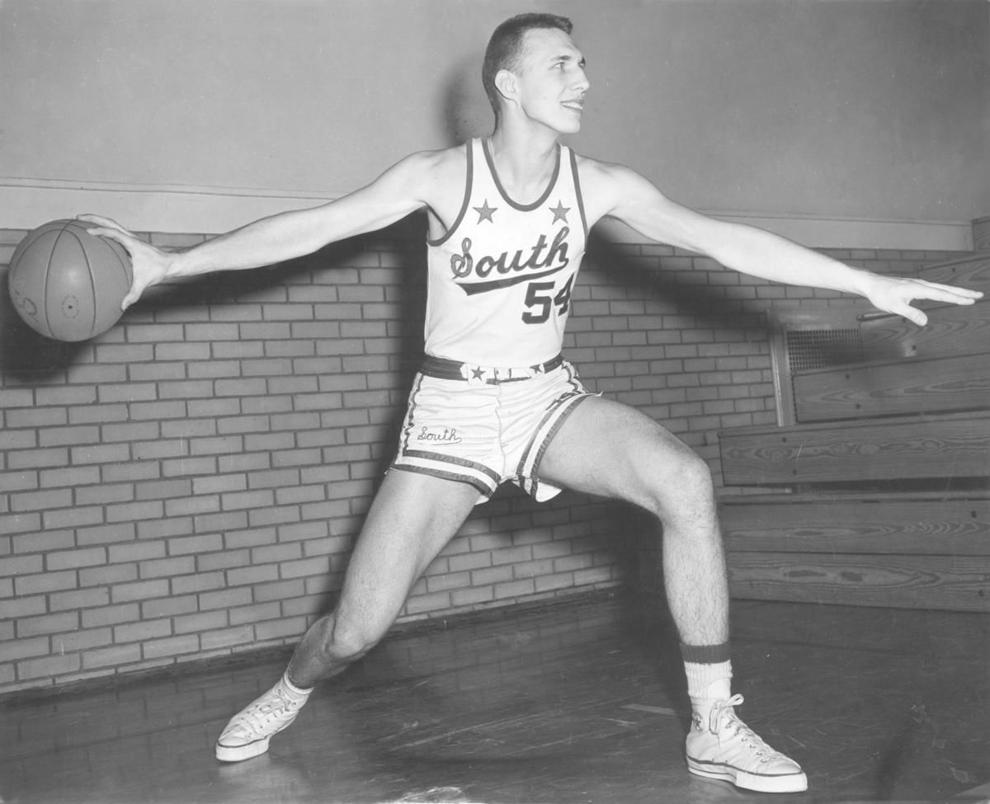 The story behind Kelly Flynn and South Sioux City girl's decade of domination
South Sioux City's Mini-Dome presented big problems for hoops opponents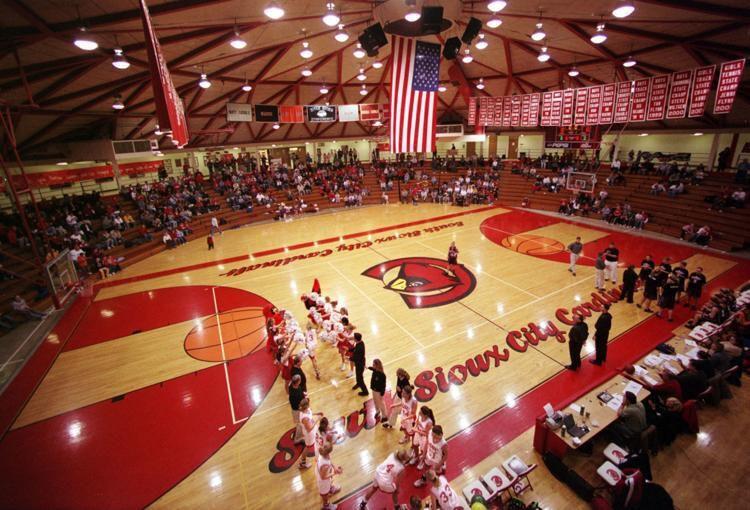 In Omaha's episodes of racial tension, only once has basketball played a major role
I got a lesson on Nebraska's basketball history from a classical music expert