This is one of my favorite interviews, and two weeks ago I didn't think it would ever happen.
It was about a month ago that I first heard about Jerry Krause, basketball caretaker and basketball character.
Krause was the backbone of Gonzaga's basketball machine, a director of operations for 15 years. He once taught coach Mark Few.
Krause spent decades on the NCAA's Basketball Rules Committee and helped recommend the 3-point line and the shot clock.
Krause has had 30 books published on coaching and basketball and may have invented basketball analytics.
Krause shook John Wooden's hand. And then asked him for a recommendation.
And this incredible figure in the history of college basketball grew up in Cedar Bluffs, Nebraska, without a mother and father. Oh, yeah, and he purposely flunked out of the University of Nebraska.
Three weeks ago I sent Krause a text and an email asking if we could talk. I never heard back.
Until this past week. Finally, we talked. And Krause apologized.
"There was a reason I never got back to you," Krause said. "I had a heart attack."
The 83-year-old hoop legend and lifelong Husker fan is doing fine. He lives with his wife, Catherine, outside Spokane, Washington. This weekend, he figured to be in the Staples Center in Los Angeles, watching the No. 1-seeded Bulldogs play Oregon or San Diego State for a trip to the NCAA Final Four.
But Jerry and I were both quarantined to a phone call this week. We had a wonderful hourlong chat and we could have talked all day.
"It's been a magic ride," Krause said.
Indeed. But it didn't exactly start that way.
Sign up for World-Herald daily sports updates
Get the headlines from Creighton, Nebraska, UNO, high schools and other area teams.
Nebraska beginnings
Krause was born in 1936, "in the heart of the depression," on a farm 5 miles outside Cedar Bluffs. It was a rough childbirth. His mother died days later.
"That's not the greatest start," Krause said. "And we had five kids. Imagine being a dad with five kids and no mother on a farm.
"My dad remarried a local school teacher two years later and it had to be because of all us kids. It didn't go well. Four years later he goes out to the barn and commits suicide. Hangs himself."
Krause told this story matter-of-factly, without pause.
His stepmother decided to go back into teaching. When Krause's oldest brother joined the Army, there were four kids left. The stepmom decided to take two kids and leave the others.
Jerry and his younger sister didn't make the cut.
They were raised by his aunt — an "intense verbal abuser" — and his uncle, "an alcoholic." But his uncle had an important skill: He was a fix-it man. And he loved making sports fields and courts for the kids of Cedar Bluffs.
This is how Krause fell in love with basketball.
"Sports became my family," Krause said. "You'd be gone from daylight to dark. We had a city auditorium. The city marshal said as long as you don't turn the lights on, you can go down through the coal chute and break in. We played basketball in the dark. That's how I got hooked on basketball."
Krause went to NU in 1953. Big mistake. He went from a school with 50 kids total to 7,000. He and two small-town guys he met soon created a game.
"We got into a contest to see who could miss the most hours of class and still pass," Krause said. "That was a total disaster. I came in third and missed 56 hours of class. We all flunked out."
Krause ended up at Wayne State, where the dean of students leaned on him, gave him guidance. He got straight A's. He played basketball. There he met the JV coach, a guy named Carl Ellermeier (who is in the Wayne State Hall of Fame).
"He told me, 'You can be a teacher and a coach one day,'" Krause said. "That changed my life."
John Wooden days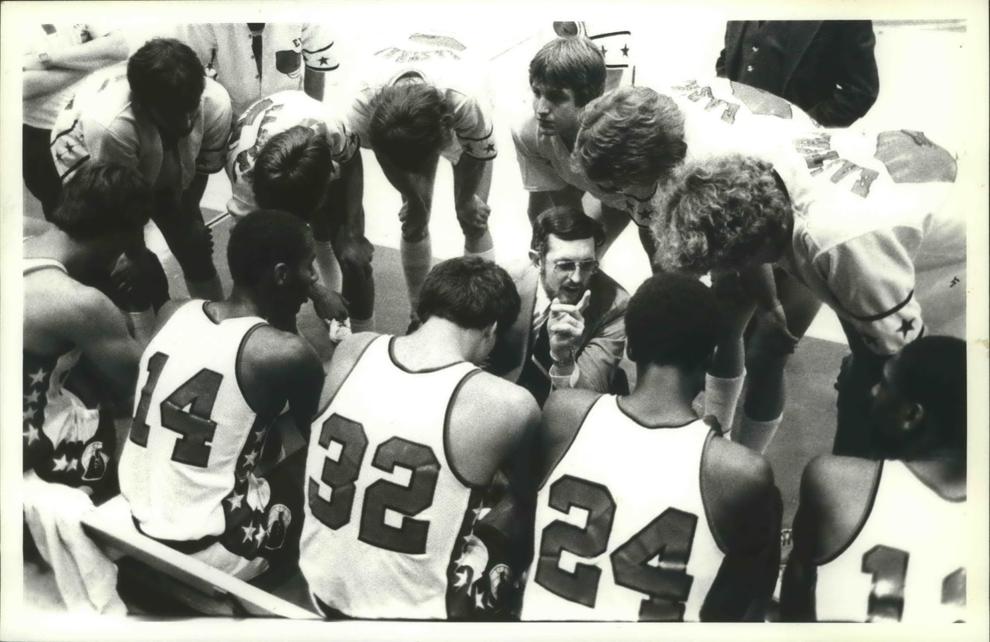 How do you get from Nebraska to Gonzaga? With a lot of friends and long days in the gym.
After Wayne State, Krause got his master's at Colorado State College (now Northern Colorado). There, he met Don Meyer, a Wayne, Nebraska, native who would be a coach and lifelong friend and co-author with Krause.
Krause pestered the CSC basketball coach, George Sage, into letting him help. Krause became an assistant. That meant Krause got to meet Sage's coaching friends, including one very famous one.
"We flew to the coaches convention at the Final Four in Portland (1965)," Krause said. "We're getting our luggage and there's the UCLA team. They were there to play for the national championship.
"George and John Wooden are good friends. They see each other and start talking. I'm tugging at George's sleeves saying, 'You have to introduce me.'
"He finally introduces me. And what do I say? 'Coach Wooden, will you recommend me?' I just blurted it out. What was I thinking?
"Coach Wooden was so gracious. He said, 'Now, what was your name again?' He said, 'I'm kind of busy this weekend, but I will get back to you.'"
About a month later, Krause received a handwritten letter from Wooden inviting him to work at UCLA's summer camps. It was the beginning of a long friendship that included Krause having dinner with Wooden and his wife, Nellie, many times.
"I became very close friends to John Wooden," Krause said. "All of my teachings and my writings have been influenced by him.
"Wooden's mantra was every person should aspire to be a master teacher. For their family. For their students. For their players. That was his main theme of his life."
That worked for Krause. His master's degree helped him get his first head coaching gig, at NAIA's Eastern Washington, where he coached from 1967-82. While there, Krause became nationally known on the National Association of Basketball Coaches board and the NCAA rules committee. He was a guy everyone trusted to research a topic and think it through.
The administrators at Eastern Washington decided to move to Division I. Krause was against it. One day, the president of the school told him, "You're too academic to be a Division I coach."
Hint, hint. Krause was fired after Eastern Washington's first two seasons in Division I, both losing years. He was 267-197, the second-winningest coach in school history and the only one to be in the school's hall of fame and get fired.
The Gonzaga years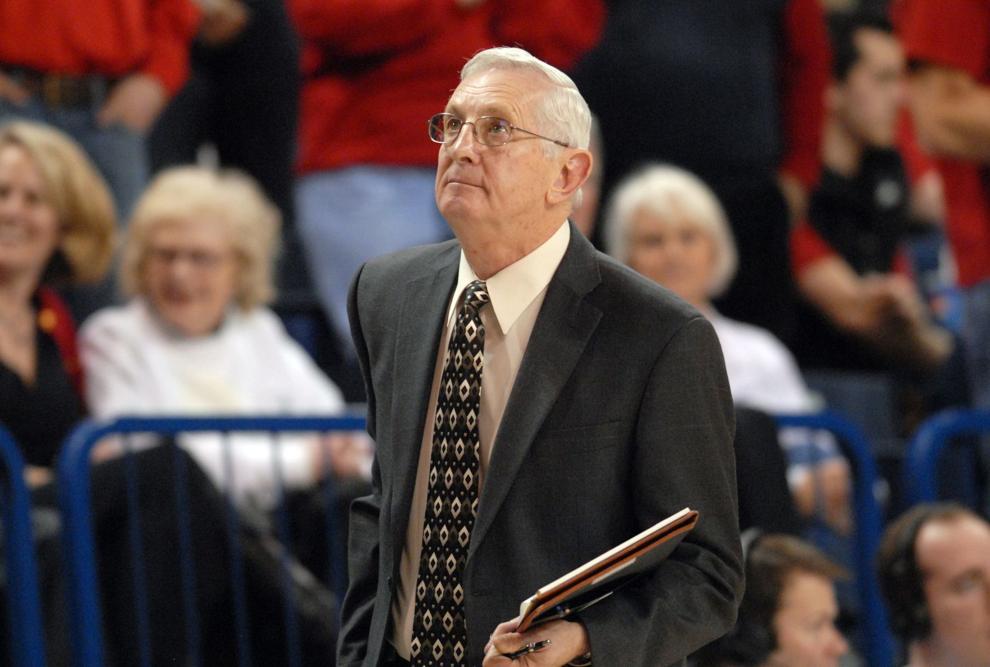 Back in 1985, Gonzaga was off every college athletics radar. Gonzaga hired Dan Fitzgerald as basketball coach that year. Fitzgerald knew about Krause — and knew he was a strong teacher. He hired him as an assistant.
Krause spent seven years at Gonzaga, adding his teaching and Woodenesque touches. He began to write books. He taught. Then one day a young guy from Oregon showed up.
"Mark Few came in as a graduate assistant," Krause said. "He did his master's degree under me. He did a master's thesis on the 3-point field goal and I was his adviser. He was making $1,500 a year."
Krause left in 1993. His thirst for knowledge took him to the U.S. Military Academy, where he spent five years as a visiting professor in sport philosophy.
During his time there, Krause surveyed 1,000 graduating cadets on moral and ethical values. One of the findings was the cadets felt coaches were less driven by high values than cadets. Krause wasn't surprised. The coaching world was turning into a revolving door of money, winning and recruiting.
Then he got a call from a former student. Few was promoted from assistant to coach at Gonzaga in 1999, replacing Don Monson, who took Gonzaga to its first NCAA tourney and left for Minnesota. One problem: Few's staff was full.
"He said the administration of this monster was getting out of control and I need somebody I can trust," Krause said. "He made me director of operations. The monster had to be fed. We were competing at the highest level."
Krause was the director of operations from 1999-2000 to 2014-15, when he retired. During that time, he set up an aggressive national schedule while Few and assistant Tommy Lloyd recruited nationally and internationally.
Meanwhile, the Bulldogs made the NCAA tournament every year, with four Sweet 16 appearances and an Elite Eight. Krause was there every step of the way, whether offering instruction at practice or doing his charts during games.
"One of the cool things about him was he was one of the first people to use basketball analytics," Lloyd said. "The stuff you see on KenPom, Krause was doing that 20, 30 years ago. He's kept a running offensive and defensive efficiency during games. He's been on the cutting edge, way ahead of his time.
"He's made a big impact on Gonzaga, but I'd say his impact on the game of basketball is bigger. His work on the rules committee, he was personally mentored by John Wooden.
"My coach, that I played for, played for Coach Krause. For me, he was like my basketball grandpa."
Krause on basketball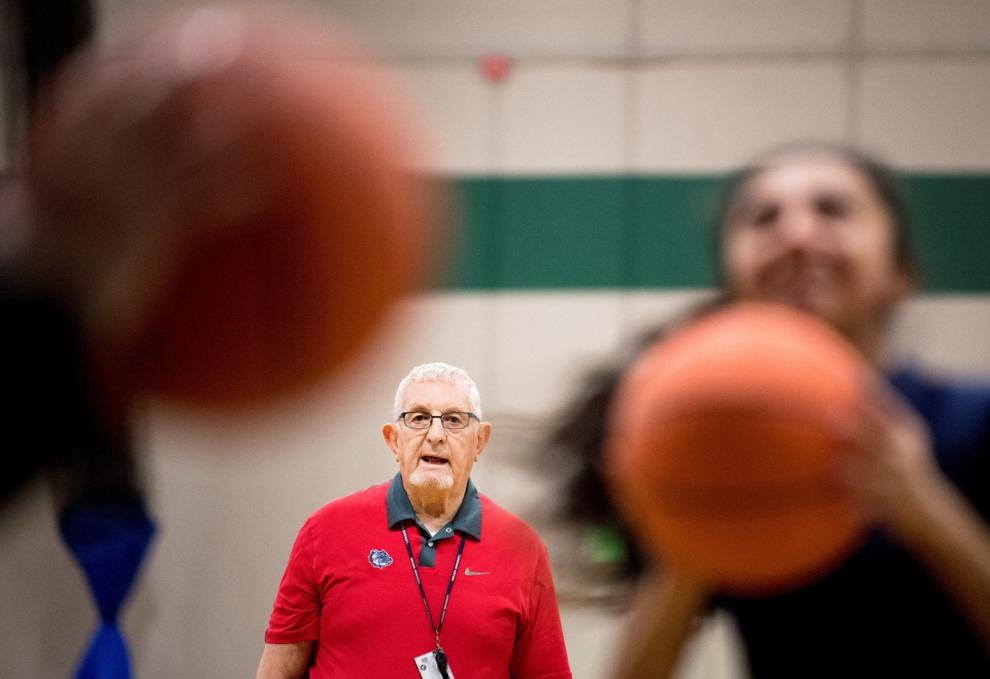 Years ago, a husband and wife from California who wanted to be coaches contacted Krause for advice. Lisa Fortier is now the women's coach at Gonzaga.
Krause is still writing books. He's done 30. His two most popular are "Coaching Basketball" and "Basketball Skills and Drills," which is in its fourth edition, was translated in 10 languages and has a foreword by Mike Krzyzewski.
The NABC also had Krause do a curriculum on youth basketball. He called it "Be Like Coach," as in Wooden. The emphasis is on skills development over games. It's a losing battle Krause fights in today's youth select world.
Krause on youth hoops: "There's not enough fundamentals, not enough good coaching. The volunteer coaches in youth basketball try to make it the AAU model, their thing. They don't care about fundamentals or the game.
"That's why we got this NABC thing, to get more fundamentals going. You just can't show up and play more than you practice and get better as a team. This is a team sport. It doesn't happen quickly. To see such terrible team play and terrible fundamentals, I don't know what we can do about it. It's sad."
Krause on the 3-point shot: "I was on the rules committee when we put in the 3-point shot. We had it put in close. Everyone was clamoring for it and we didn't do enough research. It's so prevalent now, it's all kids seem to want to do. I hope that it doesn't warp the game out of balance."
He was on his way to Las Vegas earlier this month for the West Coast Conference tournament when the heart attack came, while he was changing planes in Oakland. He's on a rehab regiment.
"Now, we have this coronavirus," Krause says. "We're hunkered down. I have to be home anyway."
The Nebraska native now roots for a football season. Krause still reads The World-Herald, still follows his Huskers. He went to Scott Frost's first game (vs. Colorado) as a guest of Bill Moos and NU associate A.D. John Johnson, whom he knows from his Eastern Washington days. He has nieces and nephews all over Omaha and Fremont.
"I still follow the Huskers," Krause says. "It's like a plague on you or something. Former Nebraskans are diseased. We've got something and we just can't give it up.
"I still remember my roots. I went from the outhouse to the penthouse."
It's been a magic ride, and it's not over.
---
The World-Herald's Still Spinnin' series
The World-Herald's Still Spinnin' series
An introduction into your crash course of Nebraska's basketball history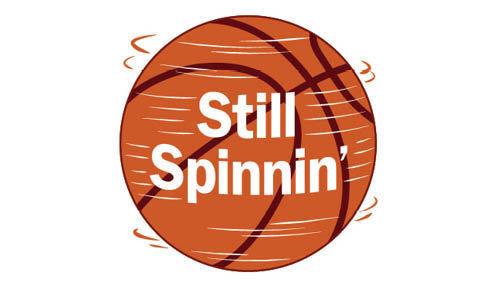 From humble Nebraska beginnings to basketball legend, meet Jerry Krause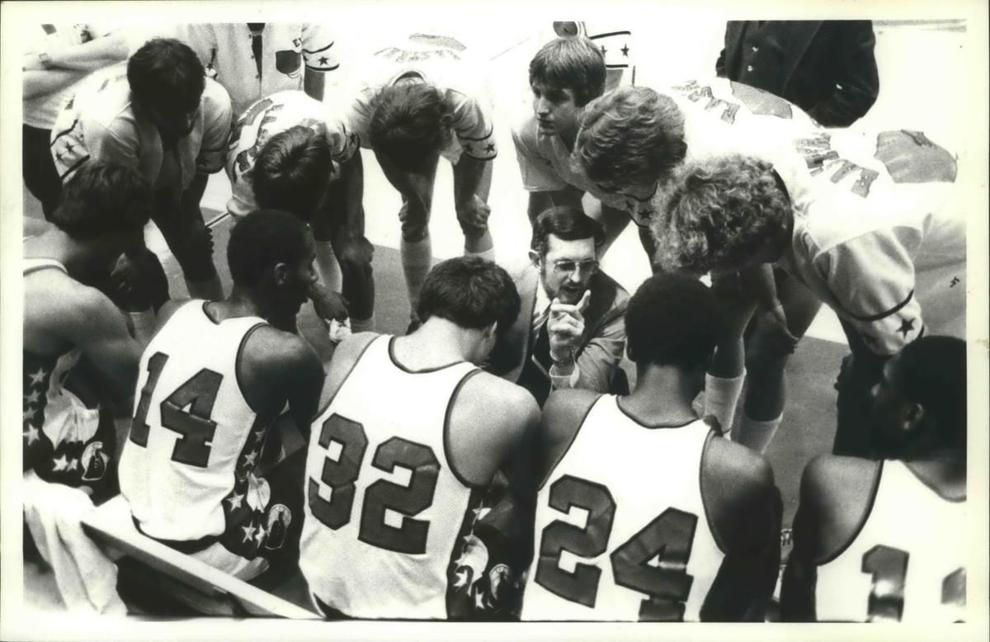 Hoop-It-Up could get heated, but it brought Omaha's basketball community together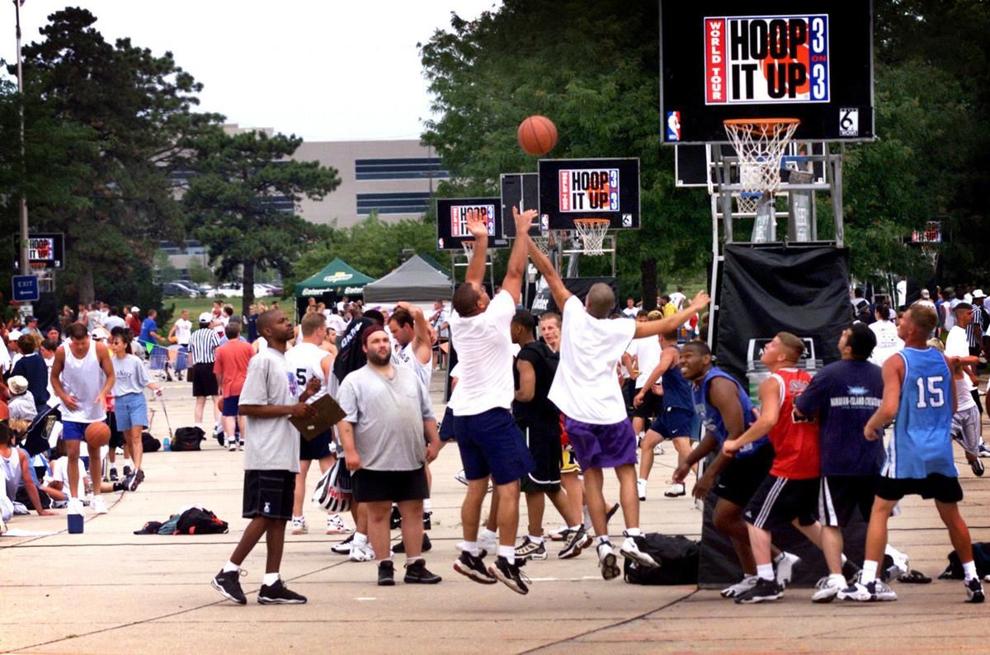 Woolridge's and Strickland's rivalry ended in chase for Class A scoring record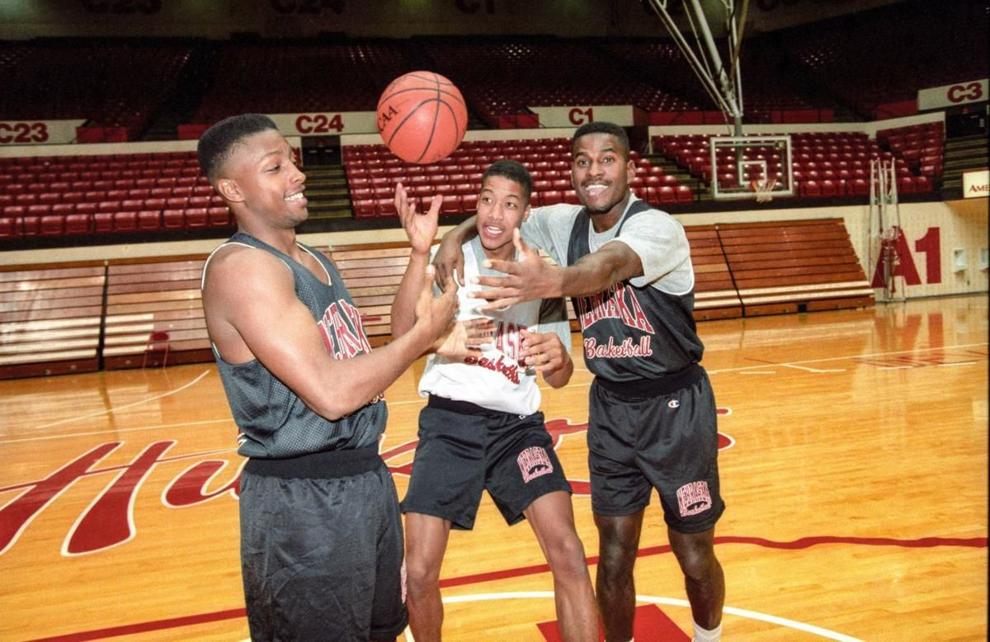 A now-closed Wahoo college once had nation's best women's basketball team
Forrest Roper built a girls basketball dynasty, but his impact was so much more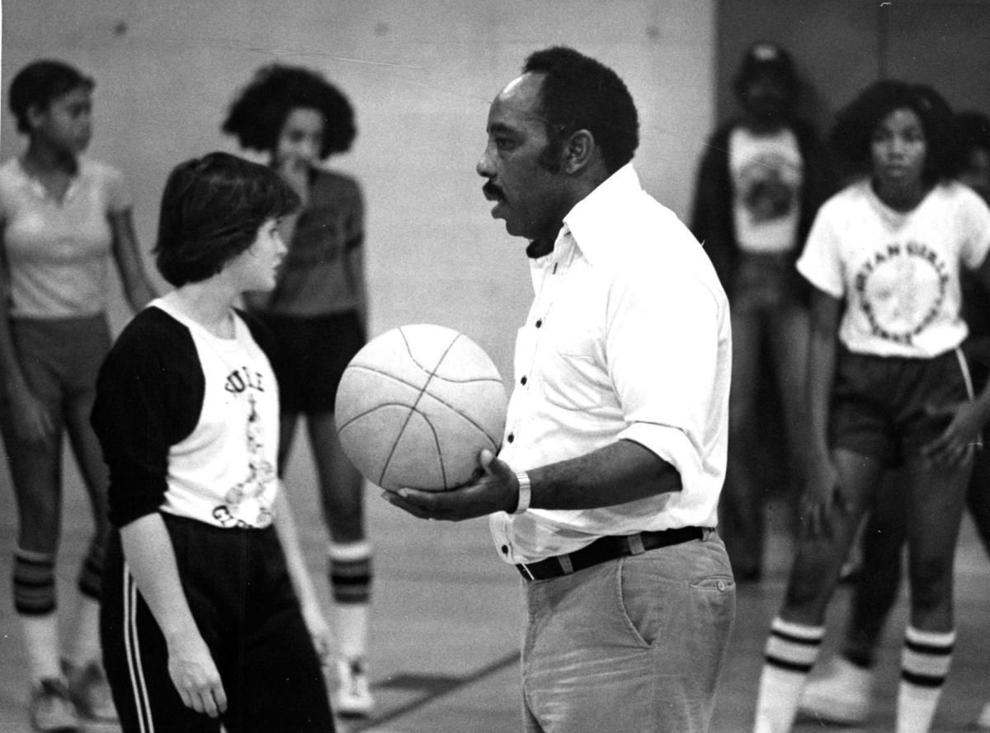 No one could stop Omaha Central's basketball machine, led by high school rock stars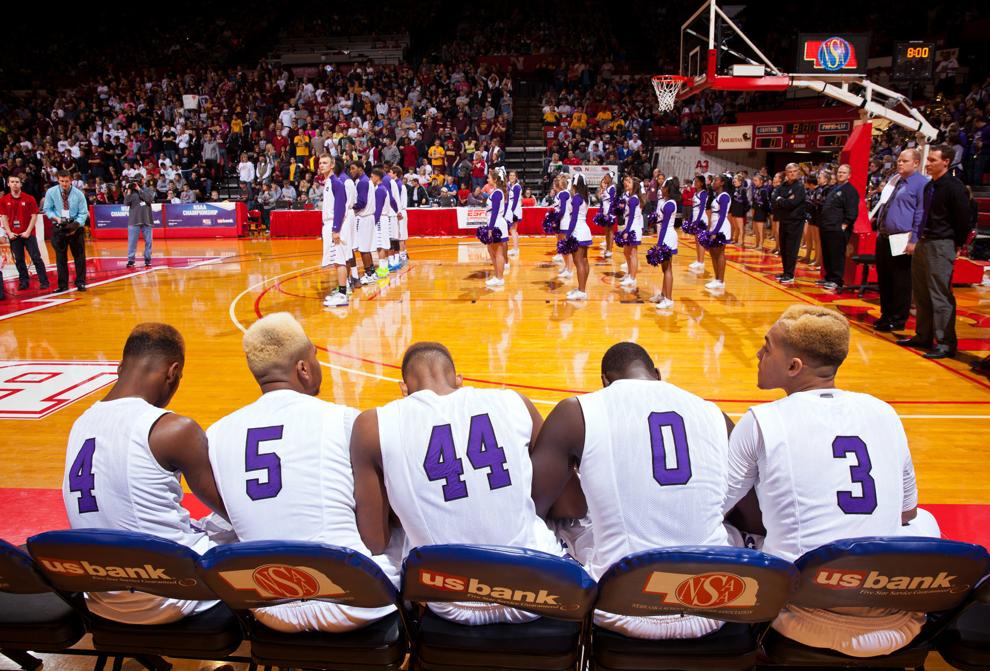 From an Olympian's shoes to Air Jordan, history of the dunk in Nebraska runs deep
Another Big Ben — Benoit — once towered for Creighton, but was he appreciated?
Meet Mike Heck, the Nebraska high school and Jays standout who had 'unlimited potential'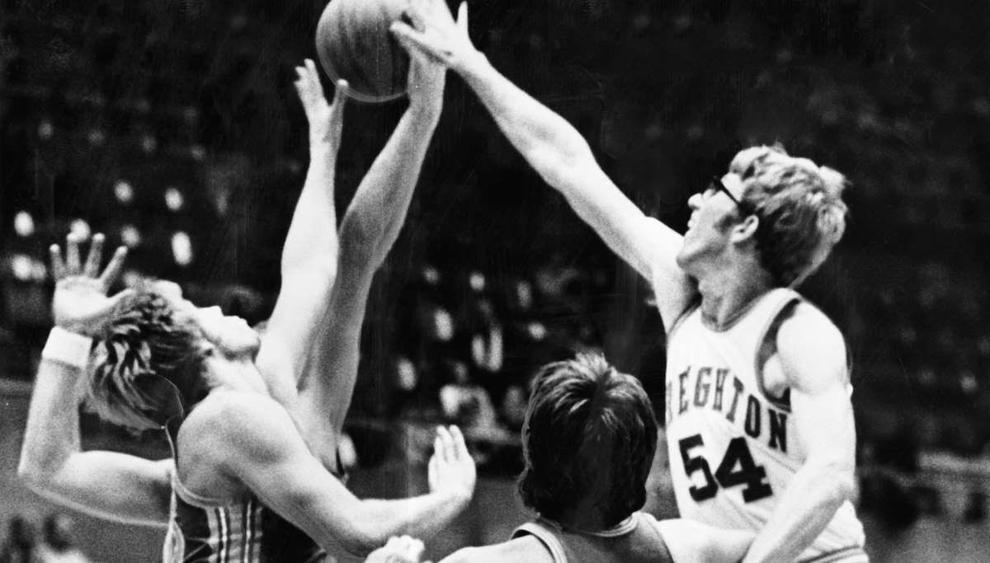 Tragedy kept Harry Kersenbrock, a 7-footer from Crete, from becoming a Jayhawk star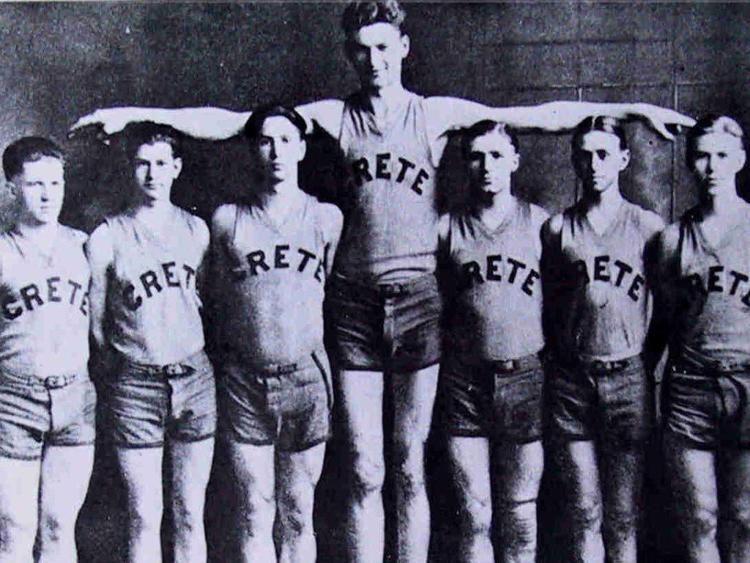 Bill Vincent, the Omaha South great who drew comparisons to Wilt Chamberlain, left his mark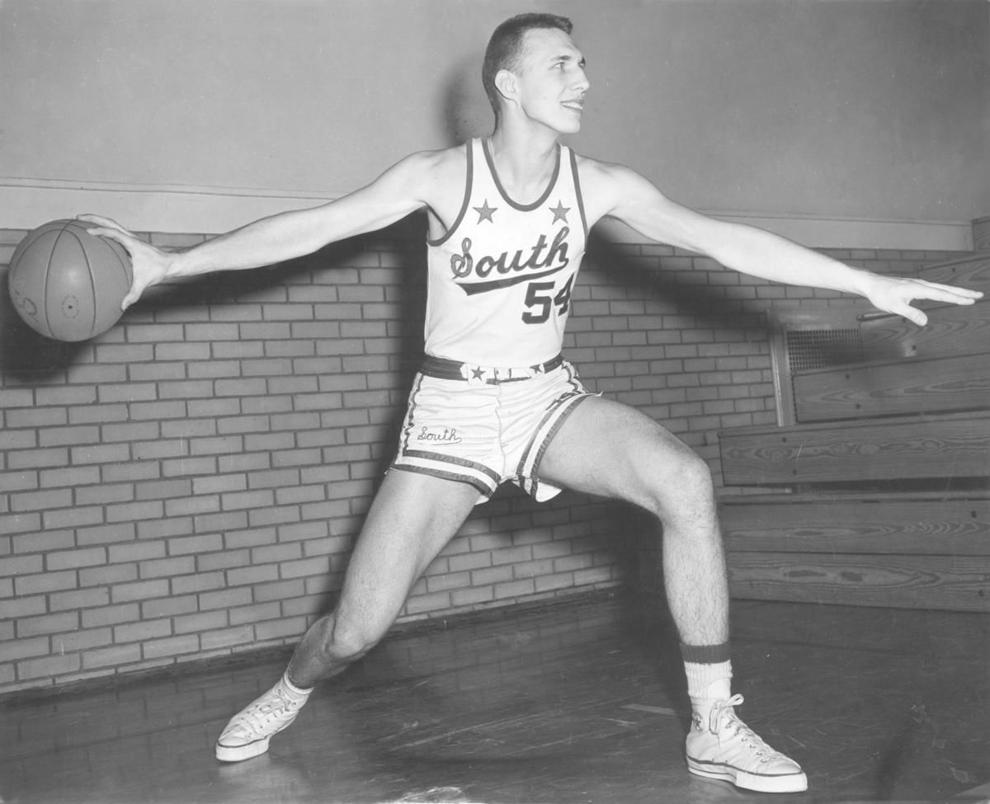 The story behind Kelly Flynn and South Sioux City girl's decade of domination
South Sioux City's Mini-Dome presented big problems for hoops opponents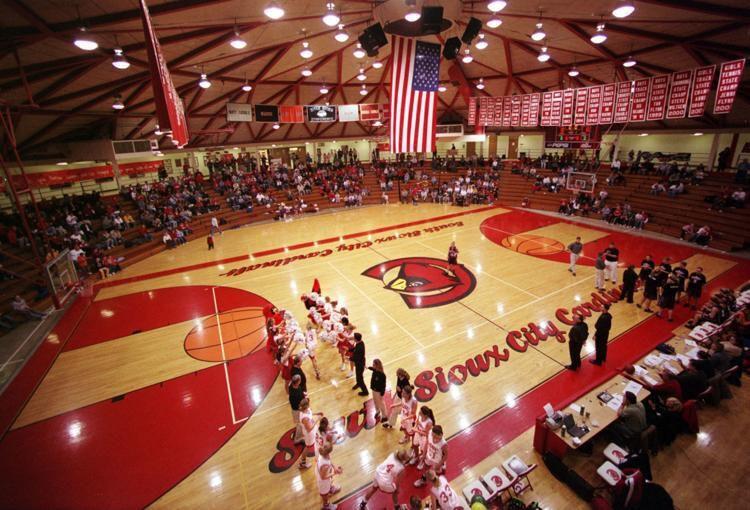 In Omaha's episodes of racial tension, only once has basketball played a major role
I got a lesson on Nebraska's basketball history from a classical music expert