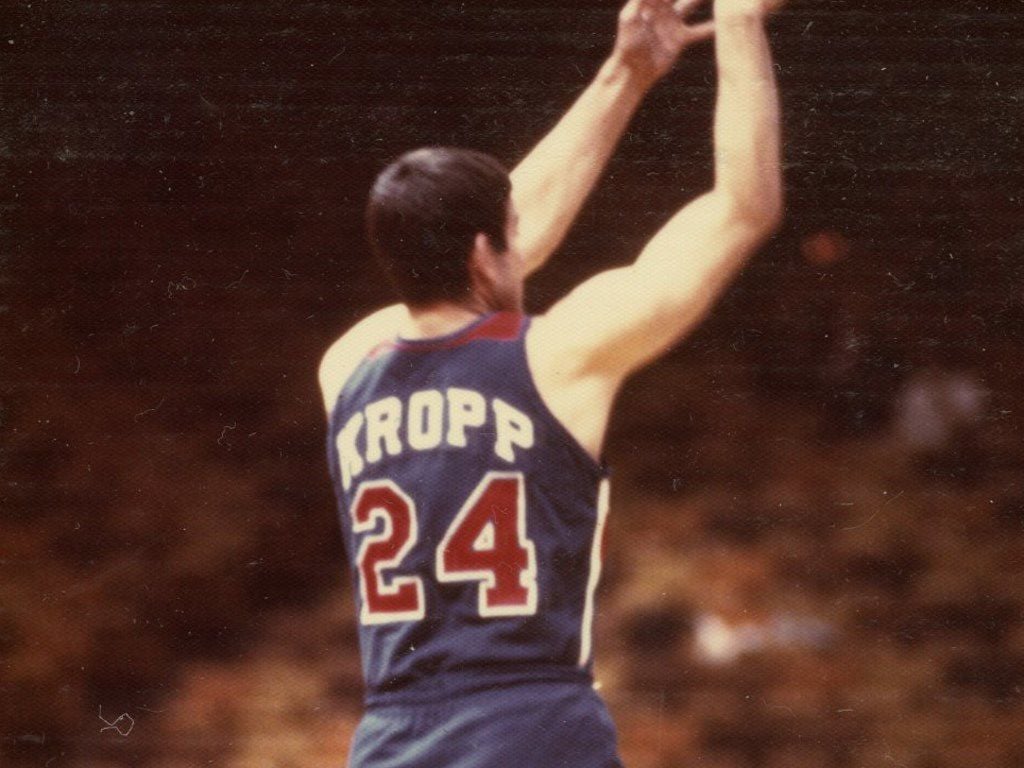 His first summer away from home, Tom Kropp needed a car.
He signed a contract with the Washington Bullets in June 1975. To save money, he lived with Bob Ferry, the Bullets general manager, for six weeks. Imagine that. When Kropp finally received his $10,000 signing bonus, Ferry told him it was time for his first major purchase. Wheels.
Kropp never owned a car and didn't like to drive. Even going to Lincoln on football Saturdays made him nervous. "All that traffic," he said in 1975, "I'm not that sure of myself."
Ferry insisted. You'll need a nice, big ride, he said, because sometimes you'll be driving big Wes Unseld and Elvin Hayes to the airport for road trips.
So the G.M. takes Kropp to a Ford dealership and Tom gravitates to the used cars. No, no, Ferry says. New! You can't have a car breaking down on your way to practice. Kropp finally yielded.
In '75, Nebraska's folk hero made the leap to the big time. Nine months after dueling Hastings College in tiny Cushing Coliseum, he played back-to-back nights at Boston Garden and Madison Square Garden. You can take the man out of his small town. But you can't take the small town out of the man.
Kropp finally picked out his new wheels.
Lincoln Continental? No. Mercury Grand Marquis? Nope.
Kropp cut a check for $3,999. He drove that car the next 15 years.
"For his size," Joe Cipriano said in June 1975, "Tom Kropp is by far the best basketball player ever to come out of Nebraska."
High praise from the basketball coach whom Kropp spurned four years earlier in Abel Hall. Had Kropp stayed, perhaps he would've been an All-America fullback or linebacker for Tom Osborne in 1973-74. Maybe he would've teamed with Jerry Fort, filled NU Coliseum and challenged Kansas in the Big Eight standings.
But Kropp's Kearney State career, culminating with a Herculean effort in the NAIA national tournament, validated his late departure from Lincoln and gave him a shot — a real shot — at the NBA. Or was it ABA?
Kropp had options. A strong predraft camp in Portsmouth, Virginia — David Thompson was assigned to his team but didn't show up — proved he could play with Division I prospects.
"If they had an NBA combine, which they didn't, there was no way I would've gotten drafted," Kropp said. "I was slow. I had no upper-body strength. That would've been a short story."
On May 29, 1975, Washington selected Kropp 48th overall in the NBA draft — only one Big Eight player went higher. Three weeks later, Kropp was fishing at Johnson Lake when he walked by a newspaper stand, where the Grand Island Independent headline said the Denver Nuggets drafted him 25th in the ABA draft.
Kropp chose Washington because the $35,000 salary was guaranteed.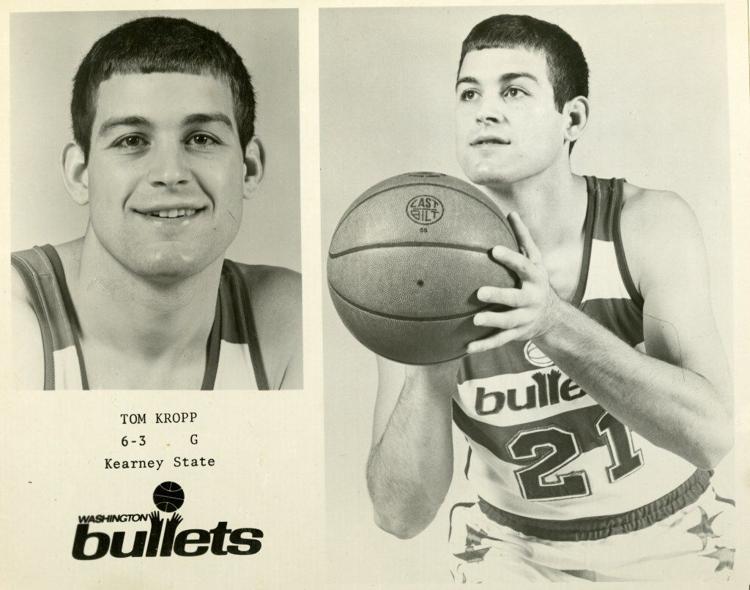 When he arrived in the nation's capital, he bought his first car and rented a room in a family's house for $100 a month. The deal was so good Kropp stayed the entire season. He ate with them. Mowed their lawn.
He kept his game sharp in "Beantown," where he played outdoor pickup games with about 30 guys. Only Kropp was white.
Quite a culture change for an athlete who'd had two black teammates at Kearney State (one football, one basketball).
Kropp didn't dominate, not even close. At one point, the guys start asking who he is, what he does. Insurance? Teaching? Nah, Kropp says. I play for the Bullets.
The Bullets?!? They bursted out laughing. The Bullets were huge in D.C. That May, they made the NBA Finals after a 60-22 season!
You play for the Bullets?!? Yeah, right.
A week later, the Bullets take the official team portrait for the 1975-76 season. Kropp grabs a stack of photos from the locker room and takes them to Beantown for his daily 4 p.m. pickup game. You should've seen their faces.
"He does play for the Bullets!"
Truth be told, Kropp wasn't sure he'd make the team, either. But he made a vow to himself: Fatigue would not slow him down. Tired would not go into the equation.
"I wasn't that quick. I didn't have that much size. I was average skill-wise. But the one thing I had was I could go longer and harder than most people."
Bullets coach K.C. Jones put it more succinctly: "He's a hustle and a half."
Kropp's rookie year, he played 25 games. He would've played more but spent two weeks in the hospital with a ruptured bursa sac in his elbow after diving for a loose ball.
When he returned, Kropp couldn't just stand still on the sideline so he jumped rope in his Russell sweats — he liked them so much he bought three pairs every year for the next 20-plus years.
After practices, he rejoined the reserves for three-on-three games — losers buy lunch. That spring, the Bullets met the Cavs in the playoffs. Kropp figured Cleveland had scrubs, too. So he organized three-on-three three hours before the playoff games.
"So we're playing a series, the three Washington Bullets bench warmers against the Cleveland Cavaliers bench warmers."
The Bullets lost the series on a last-second shot — and Kropp lost $7,000 in potential playoff money. Ouch.
He was always pinching pennies. When the team flew first class, Kropp begged to be bumped to coach so he could get the $100.
Just once Kropp had to fork over cash. He overslept and missed the bus to the airport, and the team fined him $100. Kropp begged for a reprieve and earned a compromise:
He bought a Joe DiMaggio coffee maker for the training room. Cost: $23.
In the offseason, when Kropp wasn't playing summer leagues in D.C. and California, he returned to Grand Island and crashed at his parents' house.
He dribbled his ball down 21st Street to the elementary school — Knickrehm — and played on the asphalt courts with chain nets.
"He was like the Pied Piper," said Mark Frei, a middle-schooler at the time. "All us younger kids would grab our basketballs and follow him."
Kropp divvied up kids, putting himself with the underdogs.
In September 1976, one of the NBA's biggest underdogs caught a break. The Bullets traded him to Chicago for a future draft pick. The Bulls had star power — Artis Gilmore, Bob Love, Norm Van Lier — but they needed a guard.
Kropp "stole the show" in an intrasquad scrimmage, hitting 12 of 15 shots and recording eight assists. He beat out Willie Smith, the Big Eight's leading scorer, and earned a roster spot.
Coaches loved his tenacity. Teammates? Not so much. "I think older players looked at him like, 'This guy's crazy,' " said Jerry Sloan, a Bulls assistant. "He's gonna knock your head off, and not a lot of the guys wanted to get hit by him."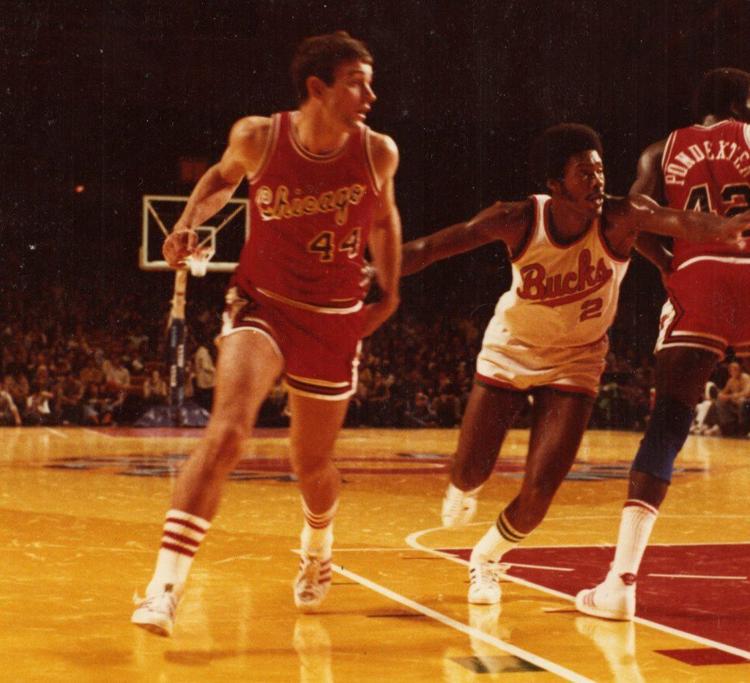 Sloan said Kropp needed to slow down for his own good. He overthought and overhustled.
"I couldn't work near as hard as he could," Sloan said. "I wasn't built that way."
One day, Kropp walked into practice at Chicago Stadium and his teammates were sitting in the bleachers. We're not practicing with you, they said. Oh, c'mon, Kropp said. No, they were serious.
"Biggest thrill I ever had," Kropp said.
Kropp was one of Chicago's best players in practice. Trouble was, everyone cranked it up for games. Kropp was already at full throttle.
"They had another level," Kropp said. "I did not have another level."
To get extra reps, Kropp found an intramural league in Chicago, too. He joined the faculty team at North Park Seminary, splitting time between the rec league and the Bulls.
Kropp got his first career start two days after Jimmy Carter beat Jerry Ford. He made 3 of 4 shots, but coach Ed Badger wasn't happy.
"Tom Kropp played well, but he can't be a starter if he only takes four shots in 29 minutes."
The next day, Kropp is waiting for an airport shuttle bus (to save money) when Hawks coach Hubie Brown walks through the Marriott. Hop on our bus, Brown said. Kropp sat next to him on the way to the airport. I love the way you play, Hubie told him. I'd love to bring you to training camp. But then I'd have to cut you, he said. You're not good enough.
Kropp didn't take offense. He knew. That's why during his rookie year, when a coach assigned him to defend the unguardable Tiny Archibald, he got on the floor and instead picked up the slower shooting guard. "You jerk!" yelled his teammate.
That's why his second year, after the Bulls culminated a miracle run to the playoffs, Kropp scolded his own coach during the decisive Game 3 against the top-seeded Trail Blazers. You know, Bill Walton's Blazers.
Late third quarter — maybe early fourth — Kropp got caught playing transition defense. Dunk. Moments later, the Bulls turned it over again.
"I turn around, Lionel Hollins, I'm 6 feet in front of the basket, he just jumps right over the top of me.
"I'd been in about 46 seconds and gave up two dunks. I come out and Sloan said something and I fired back. It was on national TV. Some watching back home. They thought I was mad. I told him, 'Why the hell did you leave me in there so long?' "
The Bulls lost Game 3 106-98 and Portland went on to win the NBA championship.
That summer of '77, Kropp's deal with Chicago expired and several NFL teams called. The Jets offered him $10,000 to come to camp. Kropp strongly considered it — just for the paycheck — until his dad got wind of it.
If you aren't sincere, you aren't going.
But Kropp didn't have a contract. He didn't even have an agent. Badger volunteered to represent him with management. Coach got him $80,000 for the season, far better than his $35,000 the year before.
But wait, Kropp said, there's no guaranteed money. Don't worry, Badger said. As long as I'm here, you'll be here. Kropp, "consigned to the scrap heap in a scramble for jobs," according to one Chicago sports writer, blossomed in training camp. He scored 22 points in one half of a preseason game and made the team.
The season's first game was at Cleveland. His roommate walked in, threw his bags on the floor and left. Two minutes later, Sloan and Badger walk in.
"Tom, sit down on the bed. We got some bad news."
The NBA was hurting for money. After tomorrow night, they said, all teams are cutting rosters from 12 to 11. You're the only player without a guaranteed contract.
Said Sloan years later: "He wanted to be a player so much. He just wore himself out, I think. ... If he would've relaxed just a little bit, he would've been able to play in the NBA. He was so wound up and wanted to play that I think it hindered him a little bit. It wasn't for a lack of effort."
Badger once said cutting Kropp was the hardest thing he ever had to do. Kropp carried teammates' bags with a smile on his face, Badger said. He was so happy to be on the team. To be in the league. That doesn't happen all the time.
"Listen," Badger said, "you remember the really good kids. I coached with the Celtics five years. I coached Indiana with Reggie Miller and Minnesota with Kevin Garnett. But I always had a great feeling for Tom Kropp."
Kropp toted his jump rope to the famous arenas in America. The Summit. The Forum. The Spectrum. In 1977, he drove his rope home to Kearney. He started working on his master's degree. He assisted the '78 Lopers, who made it all the way to the NAIA championship game.
Kropp interviewed at Columbus High School, Oakland-Craig and Gothenburg, where his dad wanted him. But in 1979, Kropp signed a contract to be a player/coach in a new pro league with an Omaha franchise. The league folded before it started.
Kropp didn't have a job and it was too late to teach. That's when he asked Kearney State star Loren Killion if he could help him get a contract in Europe.
"I knew if I took him along it wouldn't be a problem."
Kropp spent the next four years in Belgium. The competition wasn't great — Kropp averaged 37 a game one season — but he worked as hard as ever. Game days, he and Killion played one-on-one or did shooting games for 90 minutes. Then Tom spent another 30 to 60 minutes jumping rope.
He played eight times — twice a year — against an American named Tony Parker, whose son eventually won four NBA rings. He also met his future wife, who learned to accept his eccentricities.
One day, Sonja was sunbathing as Tom jumped rope nearby. His stomach rebelled and he vomited right next to her. "Then I felt pretty good and I went over and started jumping rope again."
Halfway through his final season, Kropp finally felt his motivation slip. One night at practice, the same month he turned 30, his Belgian team was running suicides and the young guys were winning.
"I'll never forget. I cheated and didn't touch the line. I went home that night and I said, 'Well, you're done playing. When you get to the point where you gotta cheat, then you're done.' I made up my mind that night."
That year, 1983, Kropp received an $80,000 offer to play on the French Riviera. The team offered him a pool, a Mercedes- Benz, a job for his wife. But the same summer, a position opened at his alma mater.
Assistant basketball coach. Assistant track coach. Nine hours teaching. Salary: $14,600.
Kropp returned to Kearney and fired up his old Ford Maverick, the same one he bought in Washington.
He drove that car through his assistant coaching days. For road trips to Lincoln as he got his doctorate. He drove it on early-morning hunting trips when the lights didn't work — he cracked the door to see how fast he was going. Kropp couldn't bear to sell the only car he ever owned.
In 1990, the Kearney State athletic department organized a secret Santa drawing and its most prominent employee drew a hard-luck janitor. First day, Kropp bought a $5 gift. Candy, maybe a package of pens. Second day, another $5. Third day? Kropp handed him keys to a rusted, brown, vintage Ford Maverick.
---
The World-Herald's Still Spinnin' series
An introduction into your crash course of Nebraska's basketball history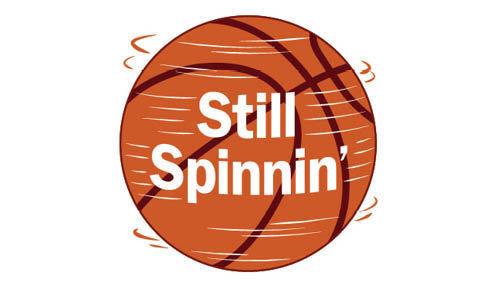 From humble Nebraska beginnings to basketball legend, meet Jerry Krause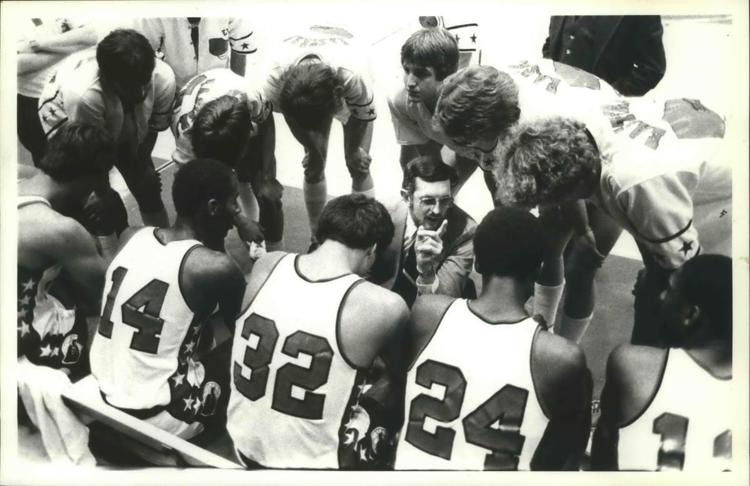 Hoop-It-Up could get heated, but it brought Omaha's basketball community together
Woolridge's and Strickland's rivalry ended in chase for Class A scoring record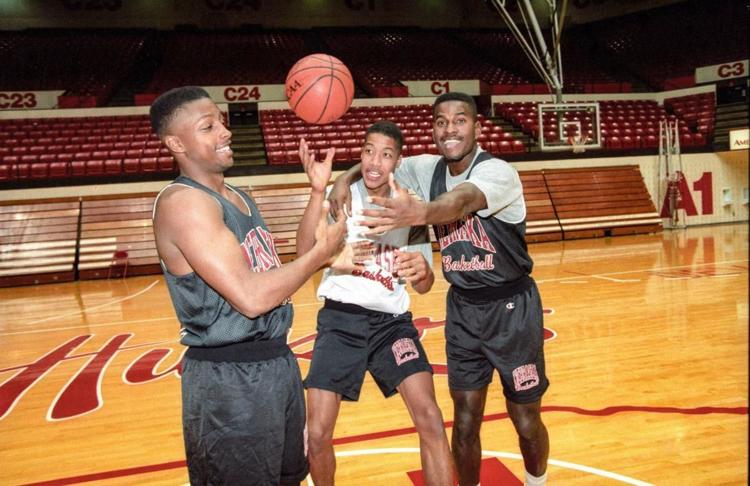 A now-closed Wahoo college once had nation's best women's basketball team
Forrest Roper built a girls basketball dynasty, but his impact was so much more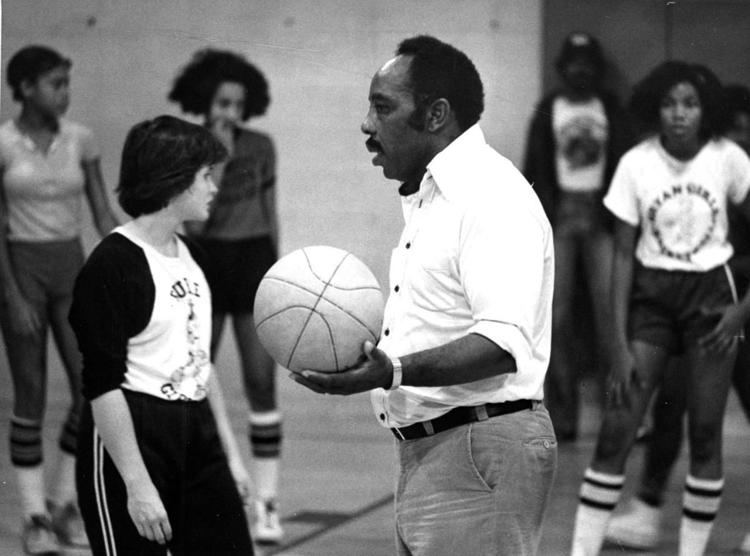 No one could stop Omaha Central's basketball machine, led by high school rock stars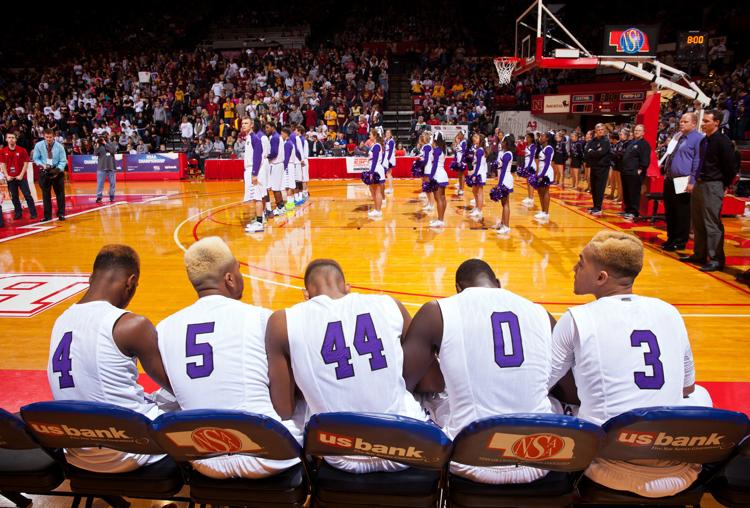 From an Olympian's shoes to Air Jordan, history of the dunk in Nebraska runs deep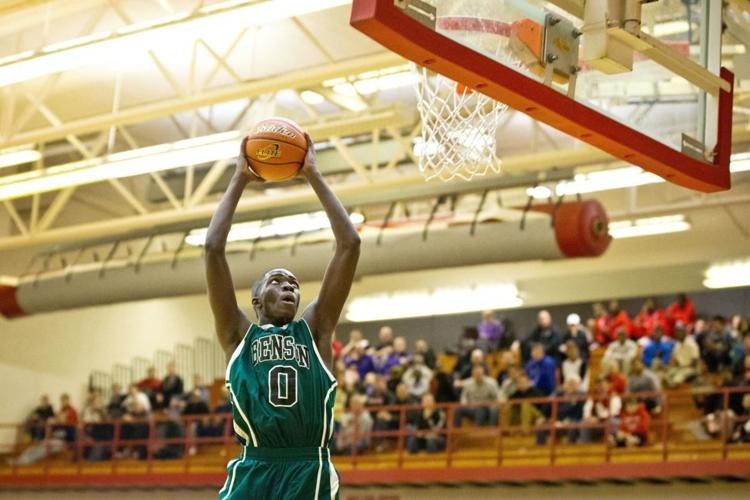 Another Big Ben — Benoit — once towered for Creighton, but was he appreciated?
Meet Mike Heck, the Nebraska high school and Jays standout who had 'unlimited potential'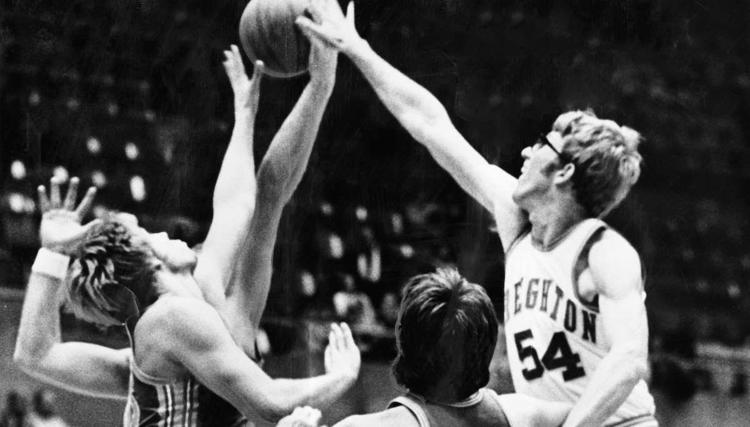 Tragedy kept Harry Kersenbrock, a 7-footer from Crete, from becoming a Jayhawk star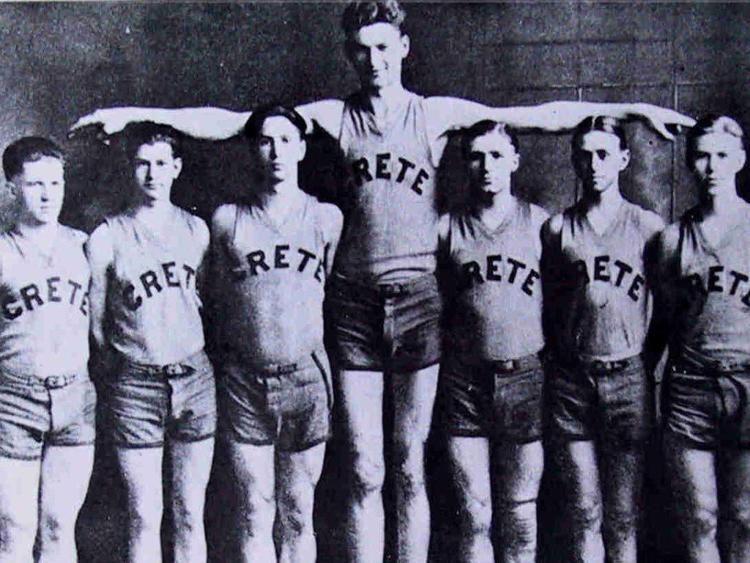 Bill Vincent, the Omaha South great who drew comparisons to Wilt Chamberlain, left his mark
The story behind Kelly Flynn and South Sioux City girl's decade of domination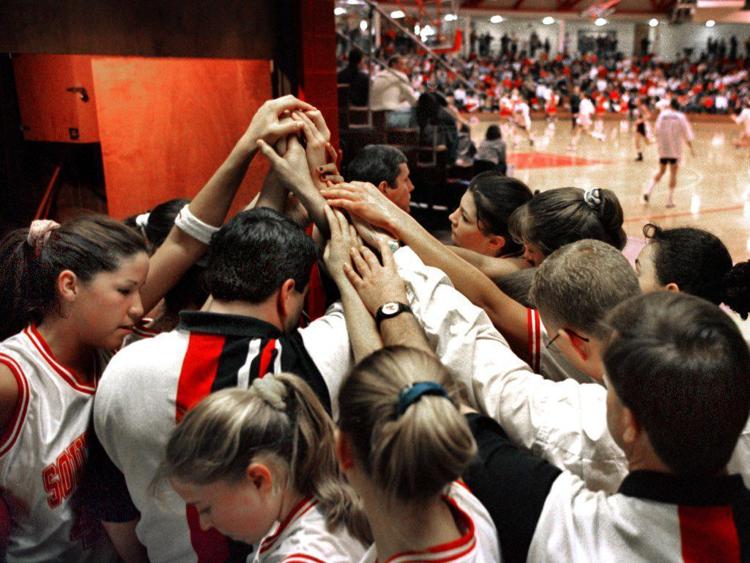 South Sioux City's Mini-Dome presented big problems for hoops opponents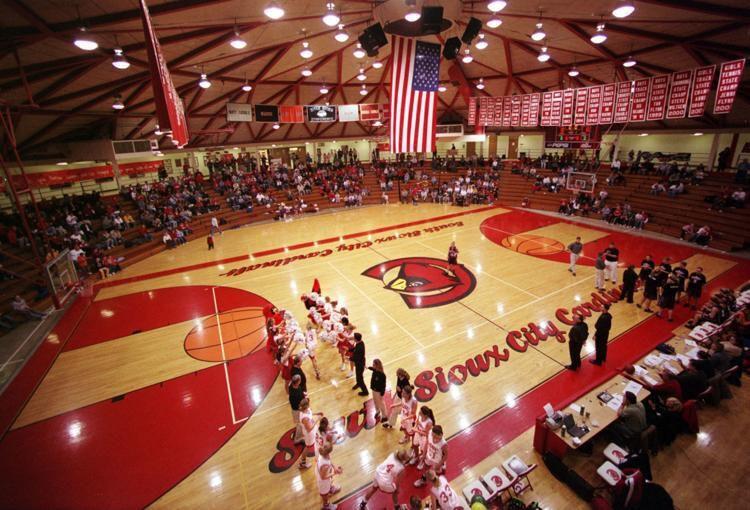 In Omaha's episodes of racial tension, only once has basketball played a major role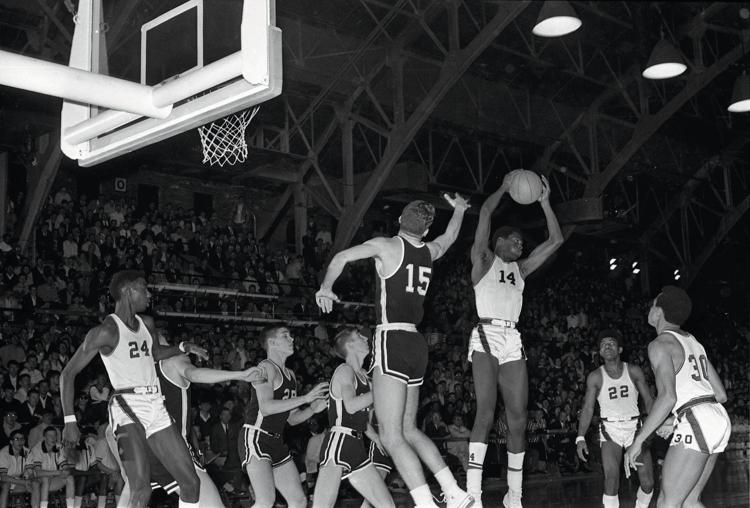 I got a lesson on Nebraska's basketball history from a classical music expert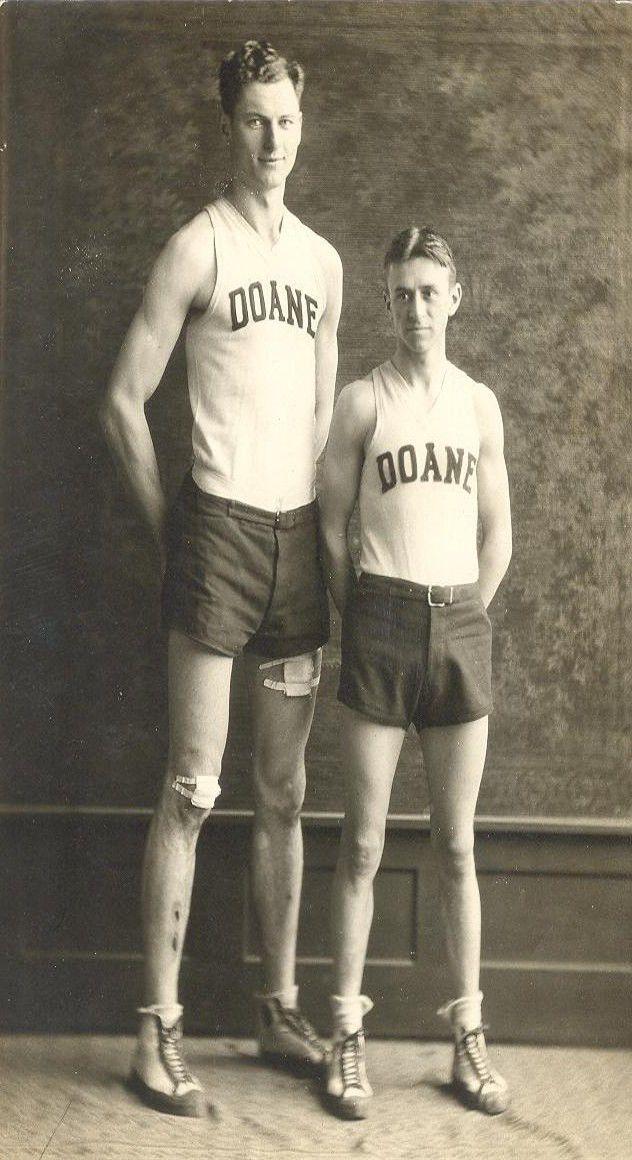 Be the first to know
Get local news delivered to your inbox!