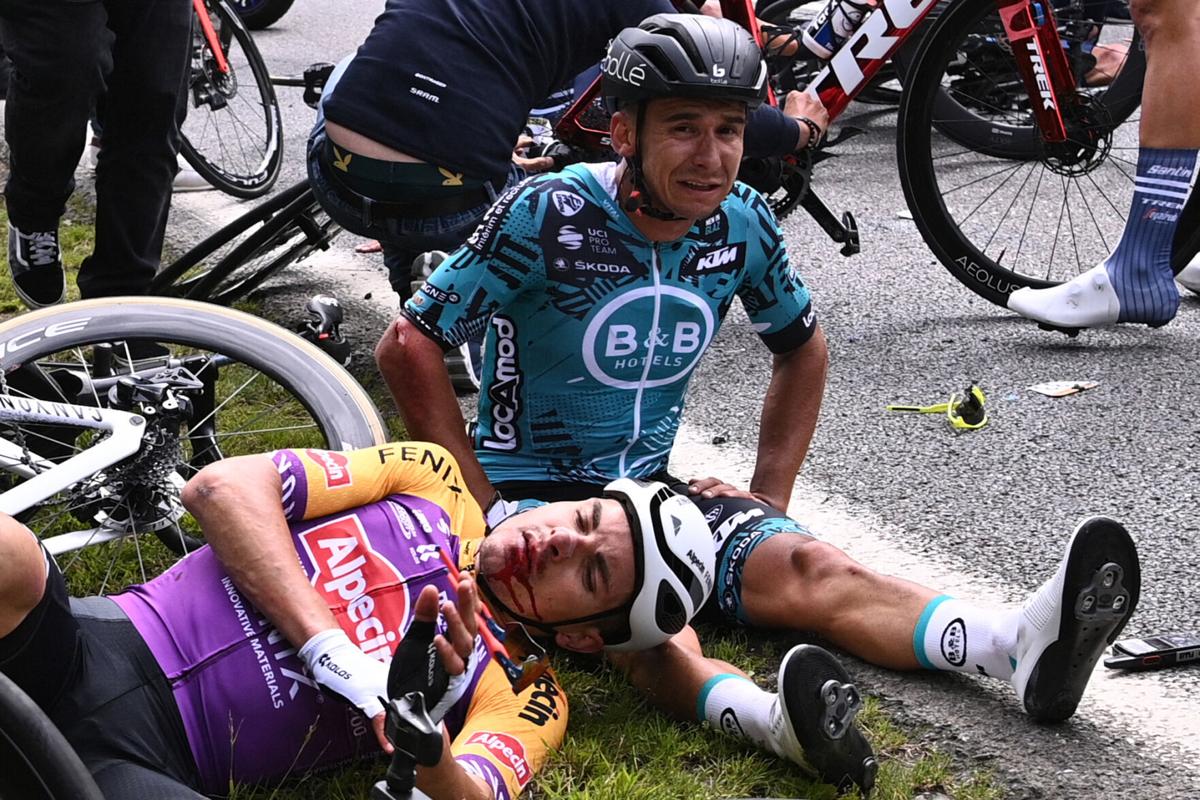 The Tour de France has dropped its lawsuit against a 30-year-old spectator who caused a crash during Stage 1 of the race last Saturday.
With about 30 miles remaining in the first leg of the race, the woman stepped into the road and held up a sign for the TV cameras as the peloton approached. She did not get out of the way fast enough and Germany cyclist Tony Martin clipped the sign and fell, causing a chain reaction crash and massive pileup of cyclists and other spectators.
As the police began searching for the woman, race organizers announced plans to file a lawsuit against her.
Police arrested the woman Wednesday after previously fearing she may have fled the country immediately after the crash and Tour officials have dropped their lawsuit.
"We are withdrawing our complaint," Tour director Christian Prudhomme said. "This story has been blown out of proportion, but we wish to remind everyone of the safety rules on the race."
"If you come to the Tour, you hold your kid, you hold your pet and don't cross the road carelessly. And above all, you respect the riders — they're the ones worthy of live TV."
The woman, however, remains in police custody in Brittany, not far from where the crash occurred. She has been charged with involuntarily causing injury and putting the life of others at risk and could be fined up to €1,500 (about $1777).