So big that his high school basketball coach equipped the Papillion reserves with badminton rackets to challenge his shots. So big that an old lady in an elevator asked Heck if he played basketball and a Creighton assistant replied, "No, ma'am, he's a jockey for a dinosaur."
Mike Heck scored 30 points in one of Nebraska's greatest high school games. He averaged 29 and 16 rebounds, becoming one of the nation's top recruits. He chose his hometown Bluejays and appeared on track for a long NBA career. Then, 36 hours after his best college game, he was gone.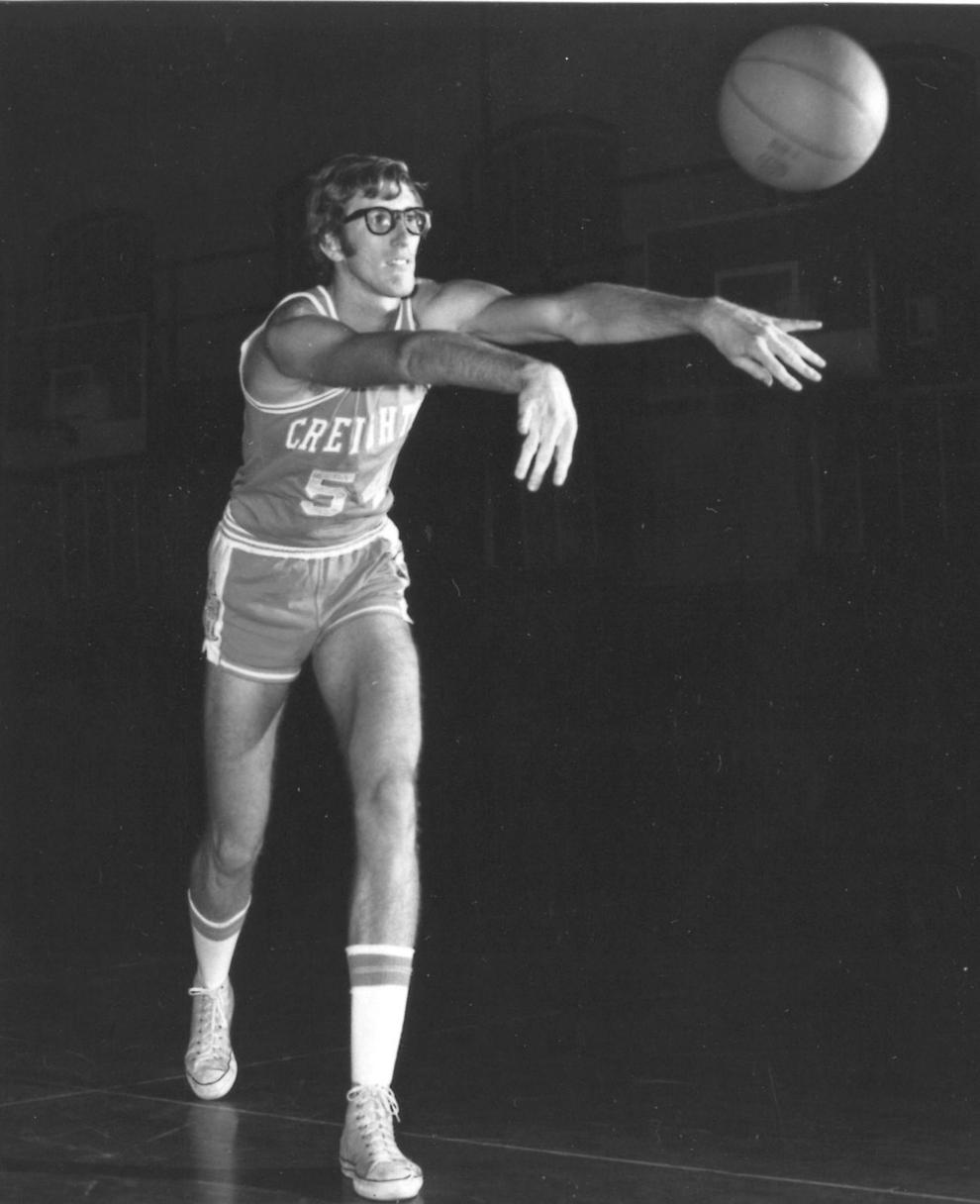 The story of Nebraska high school basketball's first 7-footer stands out not simply because of what he was at 20 years old, but because of what he could've been at 21, 22, 25, 30, 40 ...
"He had come so far," Creighton teammate Randy Eccker said. "To have that taken away in one night, it's still so powerful."
On Dec. 1, 1974, The World-Herald featured Creighton's emerging giant. Writer Hollis Lamprecht found a fresh way to illustrate his size:
"Heck lives in a Creighton dorm during the school (year) but occasionally goes home to his family in Papillion for a good night's sleep. At his home, his folks have added a second bed at the end of the regular one and his 7-1 frame is comfortably accommodated. Mom Heck has sewn sheets and blankets together to cover him. There are no such amenities at the dorm, so he drapes an extra blanket over his tootsies to keep warm."
Four days later, paramedics carried Mike Heck out of his dorm room, leaving behind his enormous potential.
Aside from his 85 inches, Michael Nicholaus Heck had no business being a star athlete.
His parents emigrated from Germany, where his dad served in Hitler's army. Their son was born during the American baby boom, September 1954, but he kept a foot in the old world.
Mike spoke only German when he entered kindergarten. Before classmates teased his awkward size, they teased his accent.
"I withdrew to myself quite a bit and only talked when I had something to say," Mike said in 1974.
His parents didn't know basketball from badminton. Nick, "a hard-working, hard-drinking construction guy" was about 5-8 and gruff, according to one friend. Hilda, a homemaker, stood a few inches taller.
"They used to cuss at each other in German all the time," said Heck's friend, Gary Shives. "We'd laugh."
Mike could barely dribble when he arrived at Papillion High School. "Zero athletic skills," Shives said. But the game hooked him.
Sophomore year, he suffered a bleeding ulcer and spent a month in the hospital. When he got back on his feet, he headed to the driveway and honed his turnaround jump shot. Every day.
After another spurt stretched him to 6-10, the 16-year-old junior made Papio's varsity. The only underclassman on a standout team.
Heck, still too shy to speak more than a sentence to a stranger, transformed into a force.
When coach Denny Hanson handed his backups badminton rackets, Heck released his soft jumpers and absorbed their whacks like a man. When Jim "Killer" Kane brought his Mount Michael teams in to scrimmage, Hanson encouraged the visitors to beat on his string-bean center.
By March 1971, Heck had become Papio's MVP. First round of the state tournament, the Monarchs trailed Rummel by one going into the fourth quarter. Heck scored 15 of his 26 points in the final eight minutes. The next day, he scored 22 against Bellevue.
Lincoln East awaited in the Class A final. Heck stepped up again, leading Papillion back from 15 down in third quarter. He scored 30.
"That was probably the game when everybody realized how good he could become," Shives said.
With the game tied at 72-all in the final seconds, Heck was supposed to get the ball again. But Papillion turned it over.
East inbounded from under its basket with two seconds left. An errant baseball pass missed its target and nearly bounced out of bounds, but Rick Samuelson saved the ball to Scott Copple, who lofted a running 20-footer at the buzzer.
The only person between Copple and the basket? The 6-10 center caught in no man's land, Mike Heck. The shot swished over his head.
Fans stormed the floor and Heck staggered off through the crowd. Fifty years later, the loss still stings his teammates.
In hindsight, Papillion should've put Heck on the stationary inbound passer, teammate Steve Fleming said.
"They would've had a hard time even getting the ball in," he said.

Papillion's 11 seniors moved on from the "Miracle on Vine Street." Heck returned for his senior year 2 inches taller — the state's first 7-footer.
He produced games of 43, 44 and 46 points. His 29.2 average set a new Class A record — Mike McGee broke it five years later. Heck carried Papio back to the state tournament and earned an invite to an All-America game.
His shooting touch, combined with a 3.26 GPA and student council presidency, made 1107 Oke St. a popular address for recruiting mail — 160 college coaches courted him.
"He was our No. 1 recruit," Creighton coach Eddie Sutton said then. "A young man with the highest character, athletic ability and high intellect. It's a combination that's hard to find."
Sutton had an edge, and it wasn't just proximity. CU assistant Tom Brosnihan developed a bond with Heck's blue-collar dad, Nick.
One night, they went out drinking together and Brosnihan dropped off Nick late. Too late. Hilda had locked the front door. "He goes to his truck, gets his saw and cuts a hole in the door," teammate Doug Kelly said.
Brosnihan became an honorary uncle, and, in May 1972, Mike chose Creighton. (Husker coach Joe Cipriano didn't take the news well.)
At CU, Heck finally exceeded 200 pounds. He shined on the freshman team (21 points and 12 rebounds per game) but didn't get much action on varsity at first.
He kept going to the gym. Kept working. What he lacked in athleticism, he made up for with soft hands.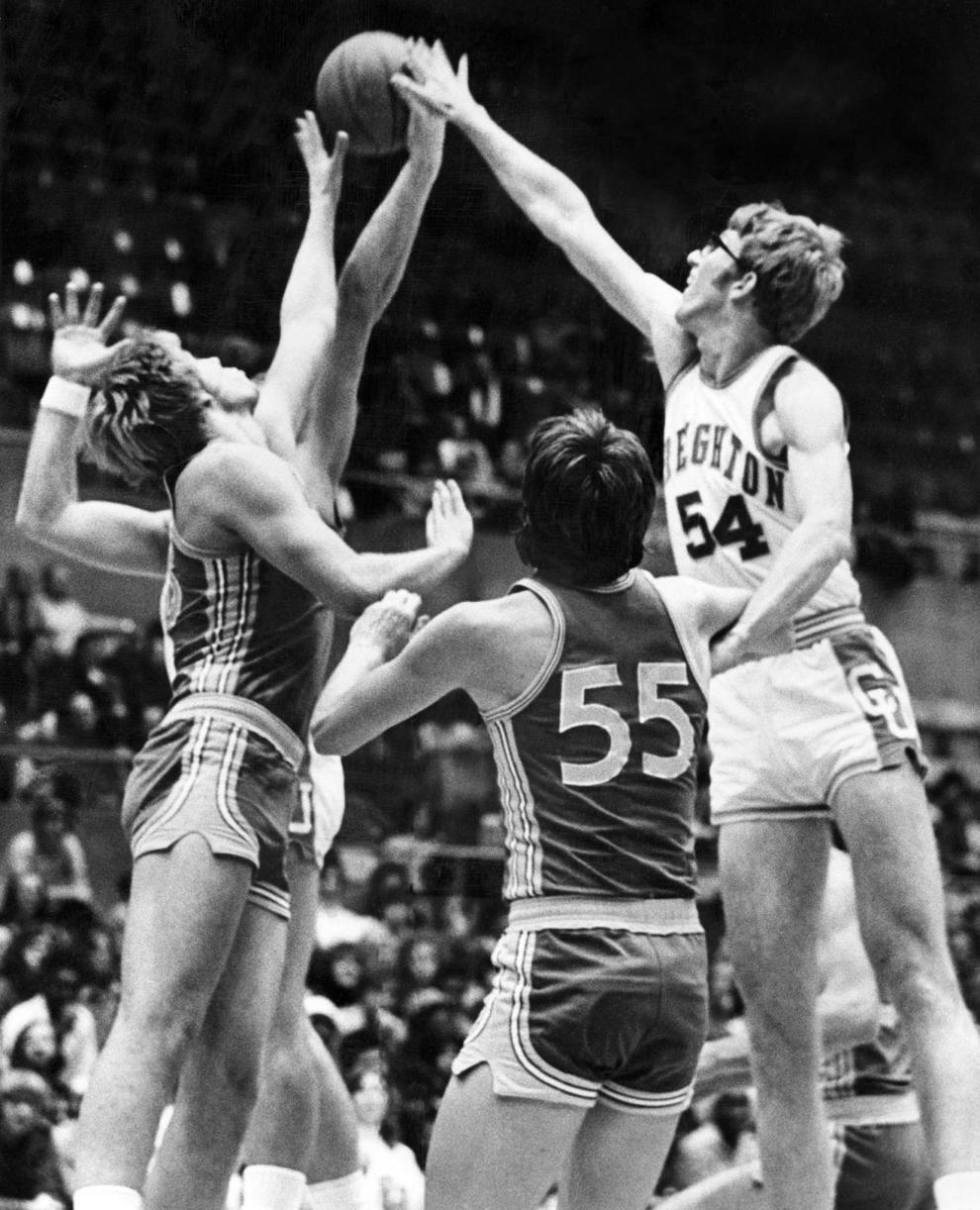 "He could catch the ball," coach Tom Apke said. "A lot of big kids are clumsy and they grow so fast that their coordination lags. While some of his footwork may have lagged, he had great hands. You could always pass him the ball."
Sophomore year, Heck came off the bench and averaged nine points for a Bluejay team that lost by one to Kansas in the NCAA tournament round of 16.
"He might have been the difference in half a dozen games because of his unique skill set," Apke said.
On the practice floor, his patience and determination inspired the Jays.
"We would beat the heck out of Mike," Ted Wuebben said. "And he would take it and take it and come back the next day. He worked so hard and we just beat him up. You feel bad now, but that's just the way it was."
Heck rarely got mad. Usually he just shook his head and smiled.
Off the court, Heck crept out of his shell. Teammates nicknamed him "Yahtzee" because he so loved the board game. He never drank like his dad, but one night, after a few too many, Heck and friends streaked north into Omaha's black neighborhood.
"Imagine a 7-2 lily white boy running up 24th Street at 1 o'clock in the morning without anything but tennis shoes," Shives said.
In March 1974, Sutton left for Arkansas and Apke, an assistant, took over the Bluejays, designing a new offense around his junior giant.
Expectations were low. After a preseason scrimmage, several alumni approached Apke at dinner and, according to the coach's memory, said, "Gee, Tom, we're not going to be very good, are we?"
The opening tip of the season came Dec. 3, 1974. Mike Heck won the jump ball and tipped it to Doug Brookins, who fed Charles Butler for a layup. It all took three seconds.
North Dakota put up a fight, but Heck dominated with 24 points and nine rebounds.
"We're like, holy s---, he's really playing well," said Eccker, a Creighton freshman at the time.
The following day, Heck and the Jays practiced 90 minutes at the Civic Auditorium, then ate dinner at Becker Hall. Eccker remembers, even in the moment, noticing a different person across the table.
"He was the most outgoing and the most confident and the most fun. I thought, man, this is so cool. This is a guy who's really coming into his own."
Heck called his mom that night. He helped his roommate write a paper. At the student center, he ate pie and ice cream and played pinball.
At 12:30 a.m., he hit the pillow in Swanson Hall.
Across town, his high school best friend, Shives, couldn't sleep. At 1 a.m., he opened his closet and pulled down scrapbooks. For hours, he combed through old clippings of Papillion basketball, savoring Mike's press clippings. He never did go back to bed.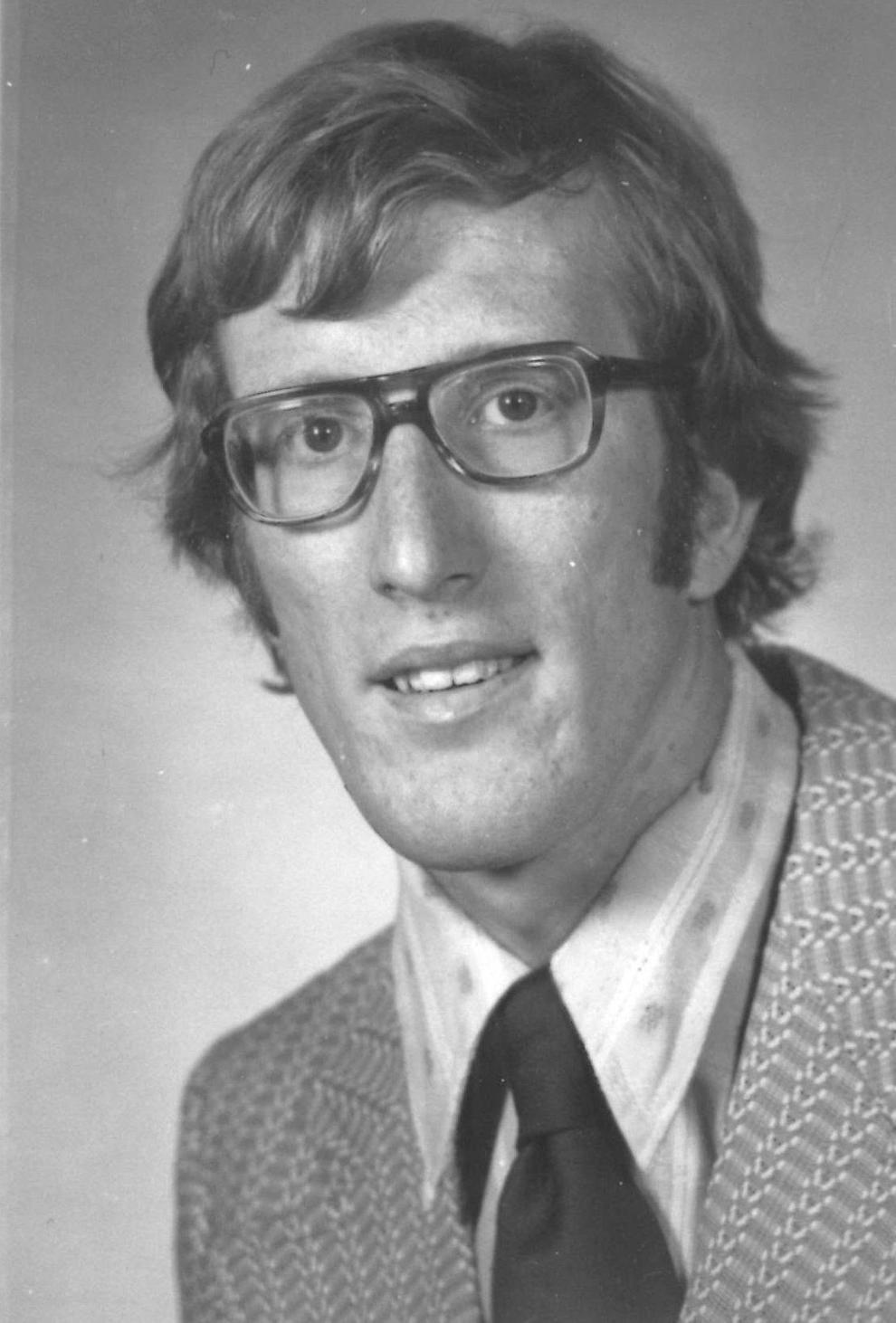 Heck's alarm rang Thursday at 8:15 a.m. Over and over. His roommate finally tried to jostle him — Mike. Mike. Mike! — but Heck wouldn't wake up. He wasn't breathing.
Paramedics rushed to Room 738, but they couldn't revive him. Nor could they fit him in the elevator. They carried Mike's stretcher down the stairwell, winding back and forth until they reached the 32-degree morning.
Shives was at work at his family grocery store when his dad got the call. He could tell it was bad news. But when Dad said, "Mike's dead," Shives said, "Mike who?" Didn't even seem possible.
Doc Bevilacqua broke the news to the Creighton team. Apke drove to Heck's family home, where Hilda shed light on her son's phone call the night before.
Maybe this hard work is paying off, Mike told her. Maybe I do have a future in basketball.
When Sutton heard the news that morning in Arkansas, "very few things in my life have shocked me more," he later said. "He had unlimited potential."
Nobody knew what happened. How does a 20-year-old college athlete, with no symptoms, just die in his sleep?
A preliminary autopsy revealed an enlarged heart — 50% bigger than normal. But no sign of heart disease. No tightened valves or thickened blood vessels. No drugs. Not even supplements. Heck was always trying to gain weight, but he did it only by eating more, lifting weights and helping his dad build fireplaces.
"He was very healthy," Bevilacqua said the day Heck died.
Thursday afternoon, Apke realized that Creighton was scheduled to host its four-team tournament in 24 hours. They were already en route to Omaha.
Should Apke cancel? How could his team perform? Who makes the decision? Mike's dad did. The hard-drinking soldier who knew little about basketball until his son fell in love with the game.
"I'll never forget the quote in the paper from Nick Heck," Apke said. "'Tell the boys to play.'"
Creighton took the Civic Auditorium court Friday night wearing wristbands with Heck's number: 54. The Jays fell behind Santa Clara, then roared back to win. Within minutes, Heck's mom called the arena and reached Apke, thanking Creighton for the win.
The next morning, more than 600 mourners squeezed into First Lutheran Church in Papillion for Heck's funeral.
Seven hours later, Creighton played in the championship game against Texas El Paso. Legendary coach Don Haskins, who led the Miners to the 1966 national title, received four technicals and a first-half ejection. Before he exited, he shook Apke's hand.
I'm going to the hospitality room to have a couple of drinks, he said. "I'll see you over there after the game."
Haskins' team held off another frenetic Creighton rally.
"We ran out of gas," Eccker said.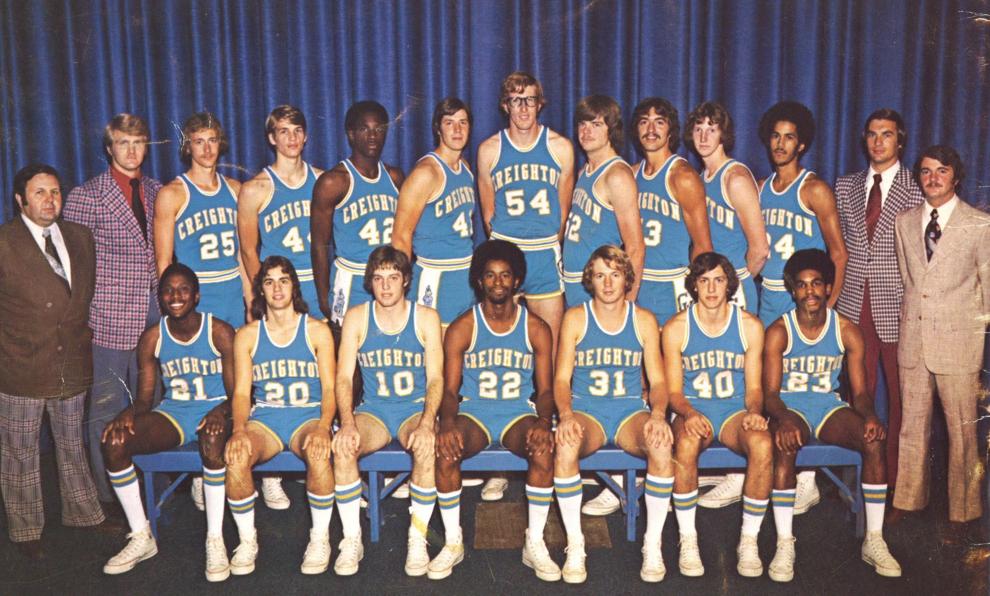 The Jays spent the next few weeks in a funk. Trying to find their spirits. Trying to build a new offense without their anchor.
At second-ranked Indiana, they trailed 65-31 midway through the second half. This was Kent Benson, Quinn Buckner and Scott May.
Bob Knight could've named the final score, Apke said. But when both coaches removed their starters, Creighton's freshmen schooled Indiana's No. 1 recruiting class. An 18-0 run!
Instead of being demoralized, Apke said, Creighton actually left with confidence.
Two weeks later, the season turned for good. Down one in the final seconds at Drake, guard Charles Butler drained a 30-footer, igniting a streak that rookie head coaches only dream about.
"We found ourselves," Eccker said.
Creighton didn't lose a game in January. Or February! Eleven straight wins behind Butler, Doug Brookins and an emerging supporting cast.
Brookins, who moved from power forward to center after Heck's death, couldn't jump over three sheets of paper, Eccker said, but he stepped outside and stroked 18-foot jumpers. And when the Jays grabbed a lead, you didn't catch them. They stalled and made free throws.
It's clear to Apke why his team matured and came together. Why they maximized their talent and won 20 games.
"They realized what they had lost," Apke said.
College athletes don't express love for each other, Apke said. Usually they just tease and mock. The coach recalls his players' regret.
"They said, 'Mike never knew for sure how we felt about him.'
"I said, 'Yeah, that's powerful.'"
Creighton, still an independent team in 1975, earned an NCAA tournament bid. Its opponent: fourth-ranked Maryland, led by John Lucas.
The Jays sunk into a 12-point halftime deficit. But they summoned arguably their best half of the season, crawling back within three points in the final minute. They lost 83-79.
"It was just a magical season," Eccker said.
For years at Creighton banquets, Apke told Mike Heck's story. The lessons stuck with Heck's teammates even longer.
What's important and what isn't. How to lead in crisis. The freshman class that endured Heck's death turned into the senior class that beat Larry Bird (three times) for a Missouri Valley championship. And who drove to Wichita to watch Creighton's 1978 NCAA tournament game?
They remained close to Apke's staff. Even hosted the Jays for dinner on occasion. "They like my sauerkraut and ribs," Hilda said in '78.
The mysteries of Mike's death gnawed at everyone, especially Bevilacqua, who began using innovative methods to study players' hearts. The pathologist who studied Heck's death cited "one of those rare occurrences" where a seemingly healthy heart stops. "We assume the heart could not compensate any longer for its enlarged size."
But Apke and Bevilacqua always suspected Marfan syndrome, the genetic disorder that attacks people tall and thin.
They wrestled with the irony: The extraordinary size that made Mike Heck a basketball star was the same extraordinary size that likely killed him.
Friends and teammates envisioned a long NBA career for Heck. Remember, this was the height of the Big Man Era. Walton. Cowens. McAdoo. Unseld.
"Everybody in the NBA had to have one or two big guys," Apke said. "And even if they weren't Kareem, they played 10 or 12 years in the NBA. That's what we saw Mike doing."
Mostly they mourned a 20-year-old kid on the cusp of breaking through his own inhibitions.
"You see somebody on that hyperbolic trajectory that comes when skill and talent and confidence and experience all come together," Eccker said. "You start to see glimpses of the potential of a person. And then when they're such a wholesome, good person as well and you're starting to share in that, that's a very powerful thing."
There's that word again. Over and over, it comes up in conversations about Omaha's first 7-foot basketball player, the self-made son of German immigrants.
Mike Heck, too timid to talk to strangers but powerful enough to carry teammates into crowded gymnasiums, died of a broken heart.
He left behind many more.
---
The World-Herald's Still Spinnin' series
The World-Herald's Still Spinnin' series
An introduction into your crash course of Nebraska's basketball history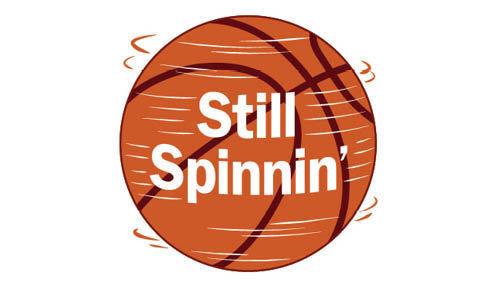 From humble Nebraska beginnings to basketball legend, meet Jerry Krause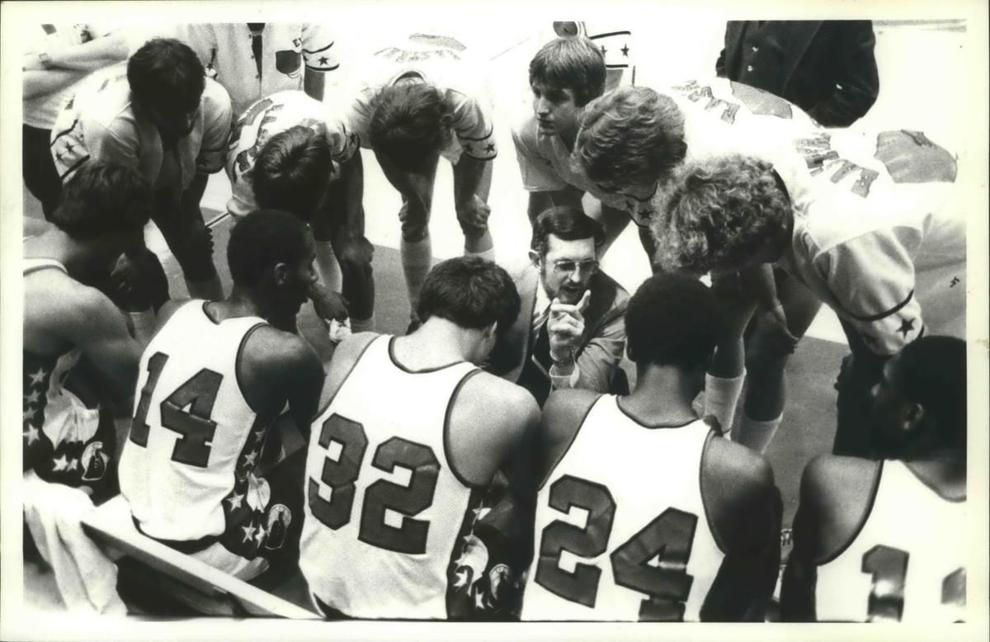 Hoop-It-Up could get heated, but it brought Omaha's basketball community together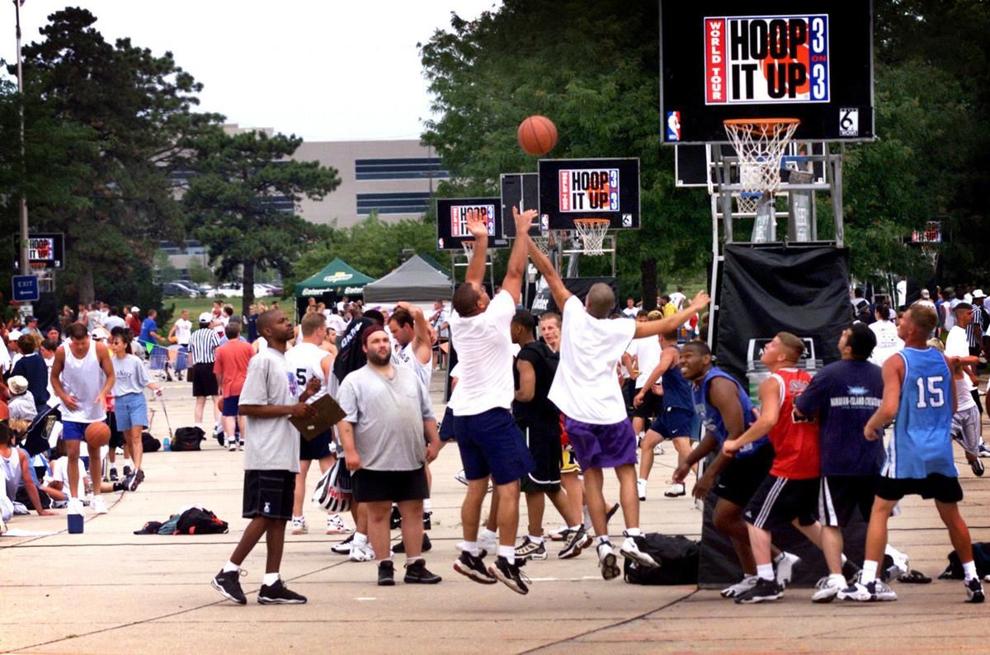 Woolridge's and Strickland's rivalry ended in chase for Class A scoring record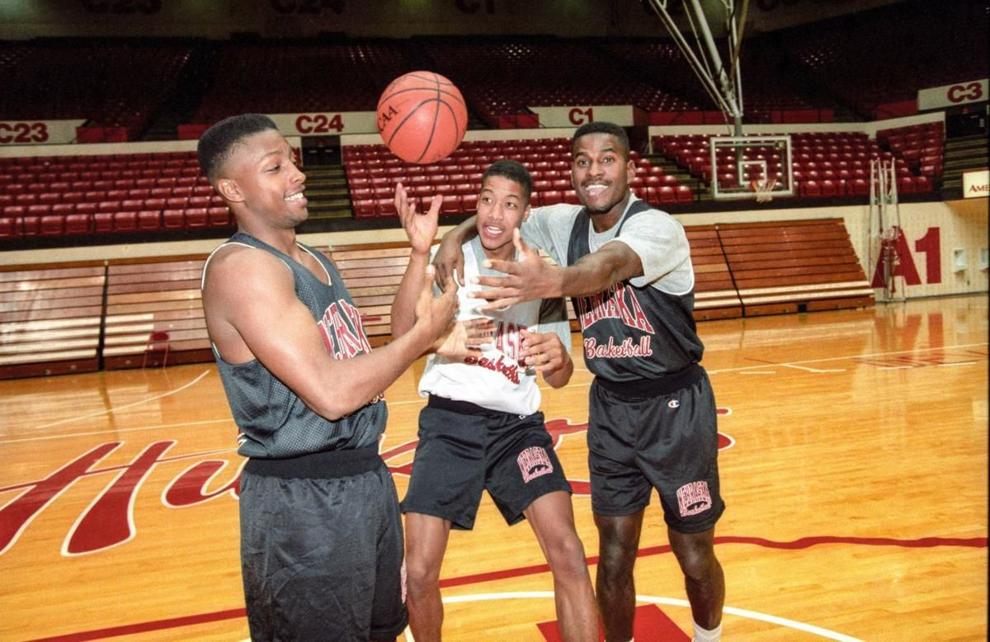 A now-closed Wahoo college once had nation's best women's basketball team
Forrest Roper built a girls basketball dynasty, but his impact was so much more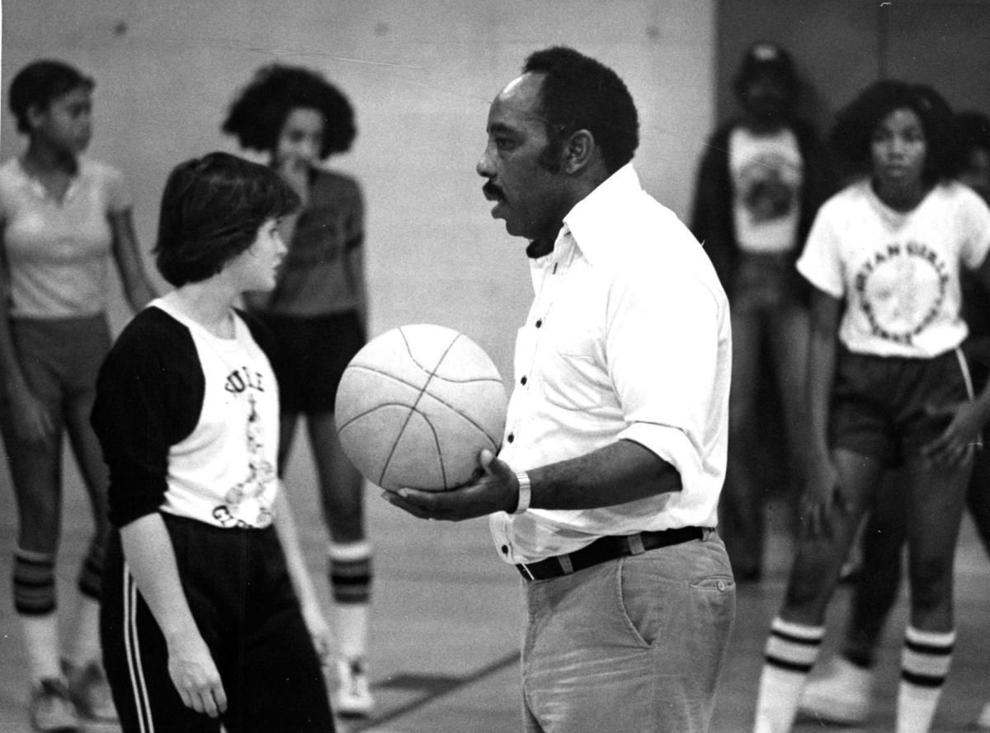 No one could stop Omaha Central's basketball machine, led by high school rock stars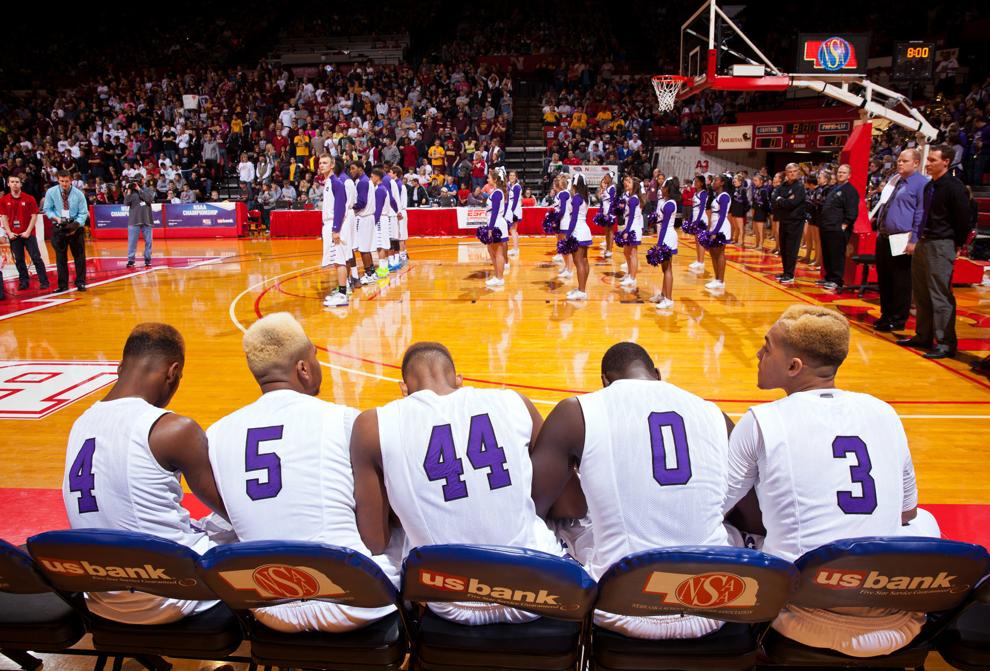 From an Olympian's shoes to Air Jordan, history of the dunk in Nebraska runs deep
Another Big Ben — Benoit — once towered for Creighton, but was he appreciated?
Meet Mike Heck, the Nebraska high school and Jays standout who had 'unlimited potential'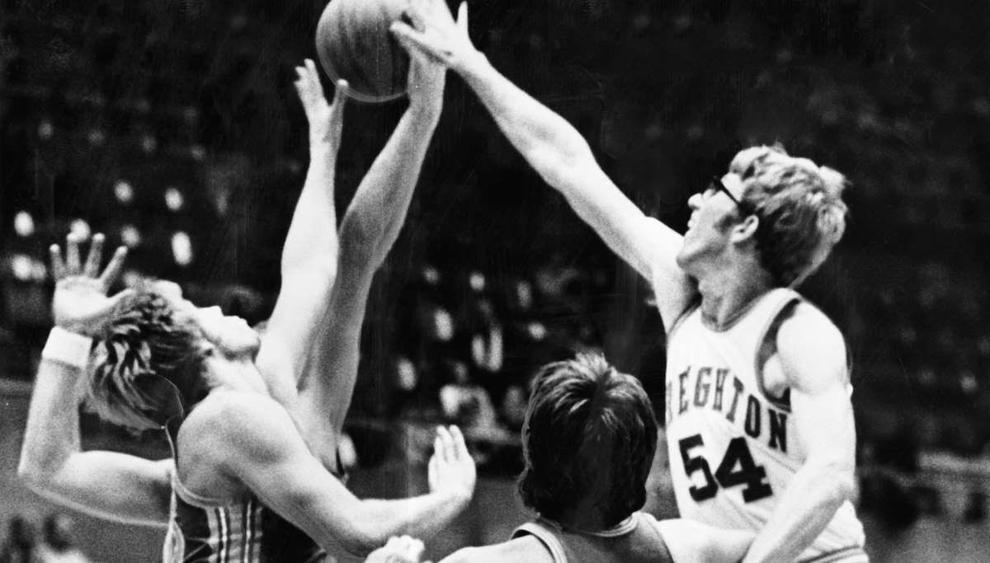 Tragedy kept Harry Kersenbrock, a 7-footer from Crete, from becoming a Jayhawk star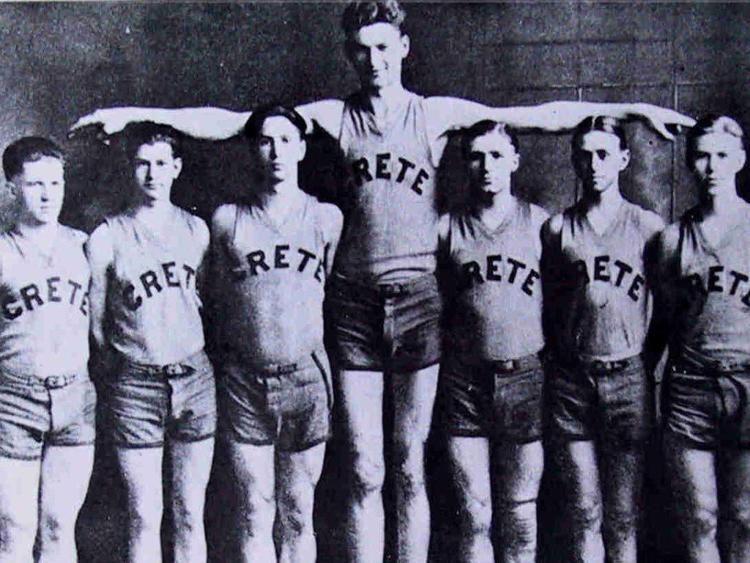 Bill Vincent, the Omaha South great who drew comparisons to Wilt Chamberlain, left his mark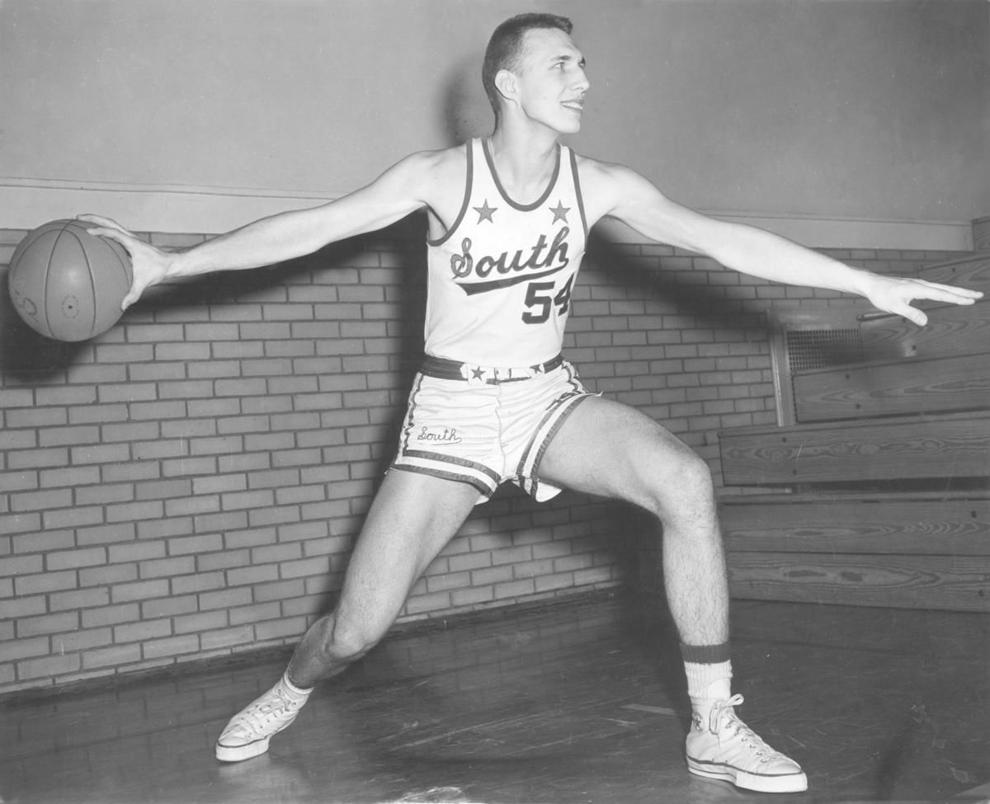 The story behind Kelly Flynn and South Sioux City girl's decade of domination
South Sioux City's Mini-Dome presented big problems for hoops opponents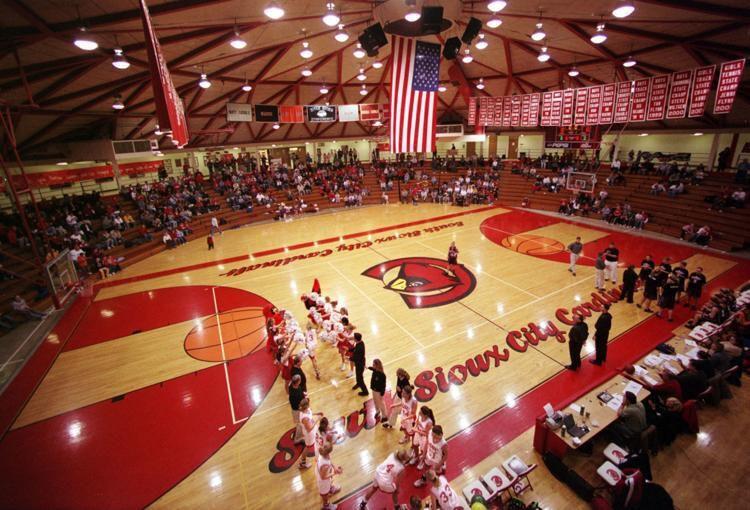 In Omaha's episodes of racial tension, only once has basketball played a major role
I got a lesson on Nebraska's basketball history from a classical music expert