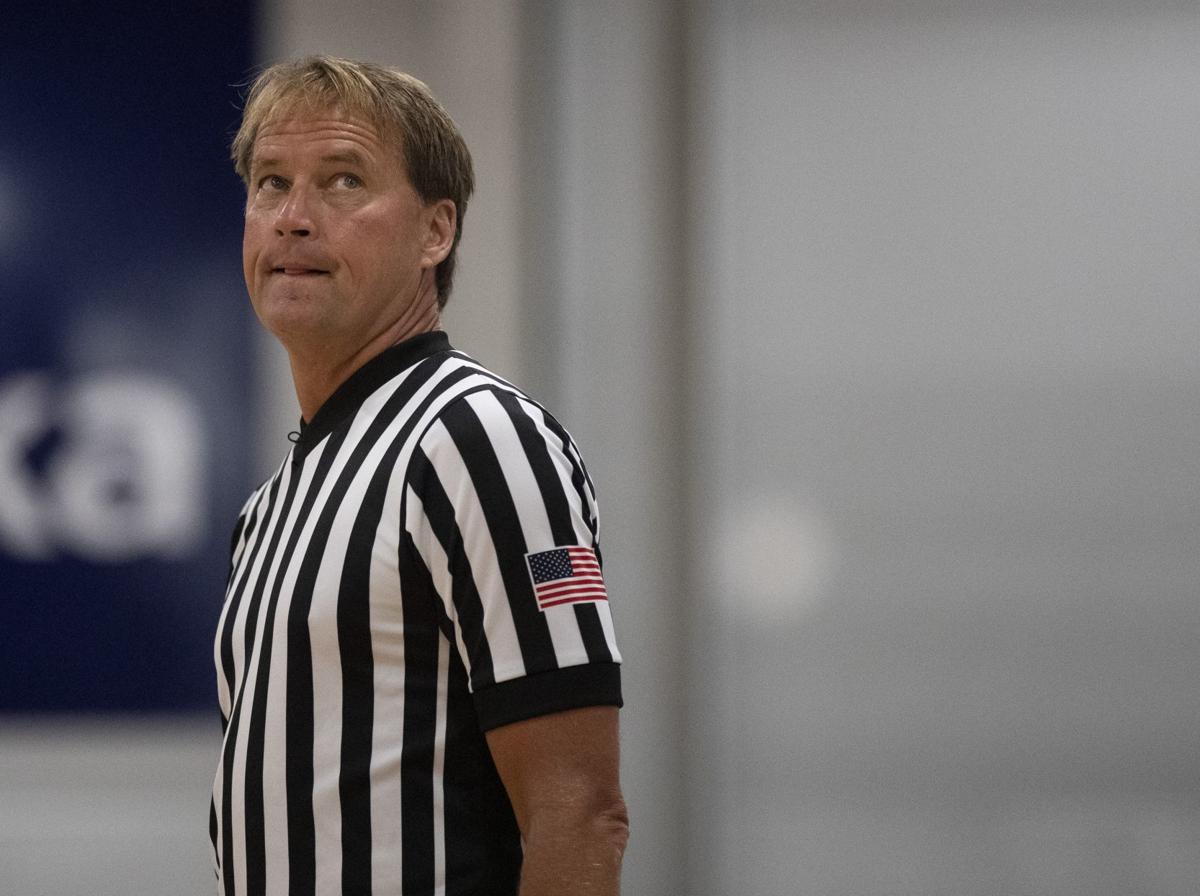 John Higgins, an Omaha-based college basketball referee, has been rebuffed by the U.S. Court of Appeals in his effort to seek redress from Kentucky sports personalities for harassment he received after the Wildcats' 2017 loss in the NCAA tournament.
Higgins refereed the Elite Eight game between Kentucky and North Carolina. With 0.3 seconds left, North Carolina scored to beat Kentucky 75-73 to advance to the Final Four, and Wildcat fans took issue with the officiating.
After the game, someone online discovered that Higgins had a roofing business in Nebraska and anonymously posted a link to Weatherguard Roofing. From there, a melee of online and direct trolling began.
Weatherguard received more than 3,000 phone calls in the two days after the game, crashing the voicemail system and making it difficult for customers to get through. The roofing company went from being a top-rated Omaha business to worst rated because of fake negative reviews. Higgins and his family were threatened, with at least a dozen of those threats prompting criminal investigations.
Kentucky Sports Radio host Matthew Jones and writer Drew Franklin had taken issue with Higgins' refereeing, his Nebraska business and the trolling by fans. While speaking against the harassment, both men amplified the trolling by discussing it on air or in their stories, resharing others' posts. Jones' program airs on 40 Kentucky stations.
Higgins sued Jones, Franklin and their station alleging intentional infliction of emotional distress, invasion of privacy, wrongful interference with business relationships, negligence and harassment.
Higgins could not be reached for comment.
The Appeals Court took note of the fact that the trolling took a toll on Higgins' business and his family.
Ultimately, the judges ruled that the First Amendment protected the radio program, its on-air host and online writer. The Court of Appeals pointed out that the men did not actively incite others to act illegally.
A key issue in cases like these is whether the individual is a public or private figure. The court addressed that from several vantage points.
The court noted that sports is essentially on par with economics and politics as an item of public interest and that it is a multimillion-dollar business, with games having significant economic consequences. Furthermore, the court noted that Higgins parlayed his work as a referee into his work in roofing by selecting rooferees.com as a website.
It's understandable, the court said, that Higgins would want redress and that "pundits like Jones and like Franklin ... at times took too much glee in reporting on the misery of others." But there is a gulf between reporting on harassment and causing it, the court noted. The First Amendment, the judges ruled, "protects the rights of sports radio talk show hosts just as it protects the rights of presidents."
Photos: Kansas outlasts Duke in overtime to claim thrilling Elite Eight victory in Omaha
The Midwest Region, hosted by Omaha, came down to Kansas vs. Duke for a trip to San Antonio for the Final Four.