LINCOLN — Advocates for gun rights and gun control squared off Thursday at the State Capitol over what to do about mass shootings.
One on side, gun rights advocates supported giving Nebraska school districts the option of training and arming willing teachers and administrators.
Brian Hof, a concealed carry handgun instructor and the superintendent of the Red Cloud Community Schools, said putting guns in the hands of teachers in his rural school makes sense because law enforcement help could be 30 minutes away.
"We can make our kids even safer," said Hof, a retired military veteran.
But on the other side, advocates for gun control said the answer wasn't more guns, but increased mental health treatment and a mechanism for temporarily taking away guns from people who pose an imminent threat.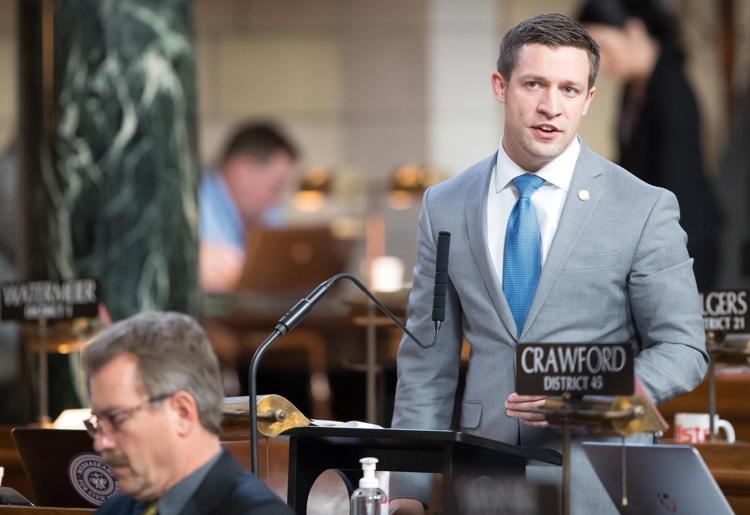 An Omaha police sergeant said a "red-flag" law allowing a judge to order that weapons be removed from the reach of a mentally disturbed or threatening person might have prevented the 2007 Von Maur shooting in Omaha that left nine people dead, including the 19-year-old gunman, who had a history of mental illness.
"A law like this may have been able to assist law enforcement," Sgt. Michael Kozelichki said.
Both sides agreed on one thing — something needs to be done.
"Not doing anything is unacceptable," said State Sen. Adam Morfeld of Lincoln.
Morfeld introduced the state's first proposal for a "red-flag" law. Such laws have been adopted by 14 states and have shown promise in reducing suicides by firearms.
Under Legislative Bill 58, if a family member, roommate or law enforcement official senses that a person poses a "significant risk" of harm to themselves or others, they can petition a judge to have firearms within easy access of that person removed.
Often, Morfeld said, a person exhibits warning signs before attempting suicide or a violent act. He said his Extreme Risk Protection Act would allow the temporary removal of guns for up to 12 months, thus providing a "time out" in which a person could seek help or cool off.
"The purpose of this law is to save lives," the senator said.
Law enforcement officials and a trio of university students supported the bill, saying it would be a valuable tool to remove deadly weapons from people in crisis when other steps fail.
"Gun violence is an epidemic," Jayden Steed said. "This law would allow people to act before warning signs escalate to tragedy."
But gun rights advocates called LB 58 a violation of constitutional rights and due process rights that could be misused by a spouse during a divorce.
Patricia Harrold of the Nebraska Firearm Owners Association said greater investment in law enforcement and mental health care was the answer.
"Rather than addressing that, we're trying to come up with a quick and easy solution," Harrold said.
"This bill is a symptom of the creeping socialism in our country," Gregg Lanik said.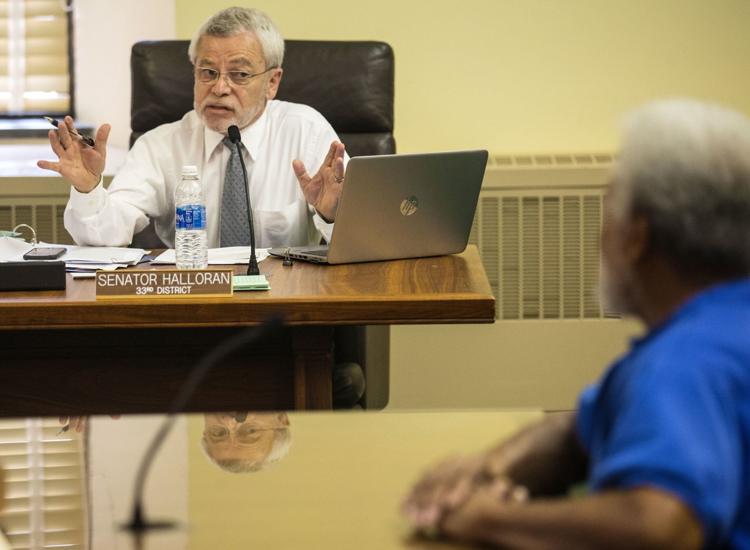 Later during the public hearing before the Judiciary Committee, Sen. Steve Halloran of Hastings explained the latest legislative attempt to allow teachers to be armed.
Halloran emphasized that his LB 343 is not a mandate, but simply gives schools the option to develop programs to arm teachers or staff.
Schools, he said, need a way to respond more rapidly to an active shooter. During the Parkland school shooting a year ago in Florida, more than 50 students and teachers were shot in the first three minutes and 20 seconds, he said, long before law enforcement had entered the school.
Advocates for the bill said if school personnel were armed, students would "think twice" before launching a deadly attack. They said both Ohio and South Dakota had successfully implemented programs to allow and train school staff to carry firearms.
But opponents of LB 343 said better mental health care for students and adults, and better funding for school security steps, was a better answer. Foes raised concerns about students taking away guns from teachers, whether teachers would actually shoot a student, and whether schools could afford liability insurance and training expenses.
"Leave weapons to trained law enforcement officers," said Paul Schulte, a teacher and vice president of the Nebraska State Education Association.
The Legislature's Judiciary Committee took no action on either bill after a 4½ hour hearing, but its chairman, Sen. Steve Lathrop of Omaha, said he sensed that arming teachers was not a proposal the eight-member committee would advance.
Sign up for World-Herald news alerts
Be the first to know when news happens. Get the latest breaking headlines sent straight to your inbox.
Be the first to know
Get local news delivered to your inbox!