LINCOLN — The next election for Nebraska governor is three years away, but already some potential candidates are dipping their toes in the political waters.
State Sen. Brett Lindstrom of Omaha, a 38-year-old Republican, said he's begun talking to people about a run after being urged to consider it following the 2019 state legislative session.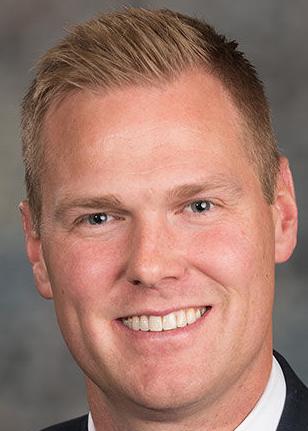 "I'm taking a hard look at it," said Lindstrom, a financial adviser and former Nebraska football player. "It seems early, but Nebraska is a big state to cover."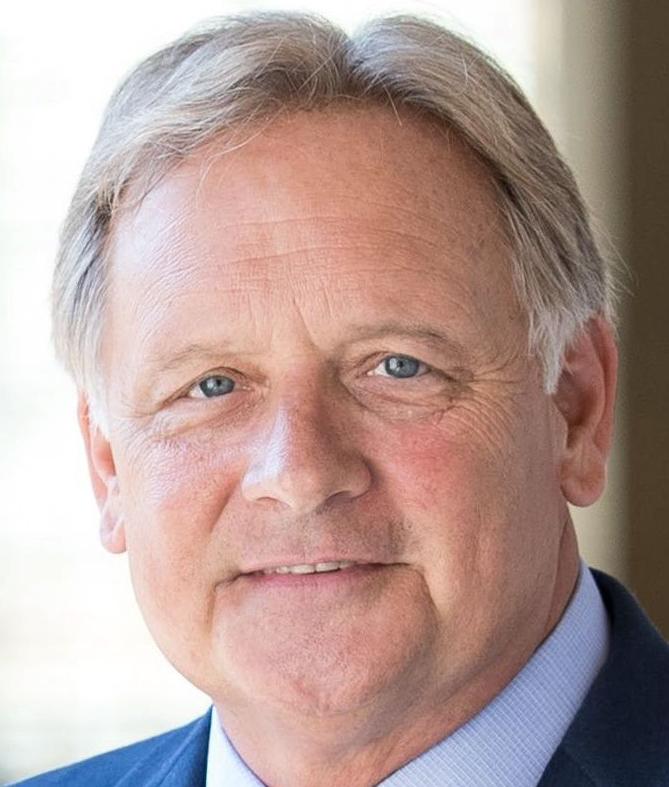 "I said it during the last campaign, 'We need strategic planning and leadership in Nebraska.' Neither are present today," Krist said.
While 2022 is a long way off, and several of the possible candidates for governor have reelection campaigns for lower offices to worry about and some declined to comment, history says it really isn't too early to start.
Sign up for World-Herald news alerts
Be the first to know when news happens. Get the latest breaking headlines sent straight to your inbox.
In October 1995, 37 months before he was elected governor in 1998, then-Lincoln Mayor Mike Johanns held his first campaign event. He then embarked on a cross-state trek in a Chevy Corsica that carried him to all 93 counties and covered 140,000 miles.
Former Johanns aide Chris Peterson, now a Lincoln lobbyist and political consultant, said that for candidates who lack personal riches, high name recognition or experience in raising big campaign cash, starting this early is a good idea because you can lock down commitments before others enter the race.
"For some people, it's not too early to get started," Peterson said. "For others, it could be even early 2022 before they have to enter the race."
State Democratic Party Chair Jane Kleeb said that she expects several candidates, from both parties, to seek the open seat.
She added that she believes there is a pathway for a Democrat to capture the governor's mansion because of the recent statewide approval of initiatives backed by her party: Medicaid expansion and increasing the minimum wage. The last Democrat to win an election for governor was Ben Nelson, who was reelected to a second term in 1994.
"We'll have a strong field of Democrats able to win statewide," Kleeb said.
To be sure, the list of possible candidates being mentioned now could be completely different by 2022.
Remember 2014, when Ricketts was first elected? Then-State Sen. Mike Flood of Norfolk announced his candidacy early, and was the clear front-runner. But when his wife was diagnosed with breast cancer, Flood dropped out and the race became wide open.
"Thirty months is a lifetime in politics," Peterson said, referring to the time frame until the 2022 gubernatorial primary.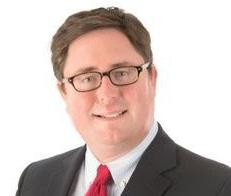 Some of the political observers interviewed for this story said that while Flood, who runs a growing media chain, has announced a run for the State Legislature and said he's not interested in running for governor, his mind might change after getting back into politics. Others said that some members of the state's congressional delegation might get enthused by 2022. Rep. Don Bacon, a Republican, was mentioned more than once in that vein.
J.L. Spray, a Lincoln attorney and a GOP national committeeman, said that running for governor is a "big prize" worthy of starting early.
"It's an important position and the voters need time — and so do the people running," Spray said.
Among those considering a run for governor, or considered as possibly running, in 2022:
About: A former military pilot, Krist served in the State Legislature from 2009-19 and was critical of Gov. Ricketts' handling of state prisons and social services. He won 41% of the vote after switching from the Republican Party to Democrat to run for governor in 2018. Was an outspoken advocate for repealing capital punishment.
About: A former reserve quarterback for the Huskers, Lindstrom unsuccessfully challenged then-U.S. Rep. Lee Terry for the GOP nomination in 2012. In 2014, he was elected to represent a northwest Omaha district in the State Legislature. Lindstrom has worked mostly on tax and banking issues, though he was a critical "yes" vote when the Legislature repealed the death penalty in 2015, reasoning that executions didn't serve to protect society.
About: Elected to the State Legislature in 2016, Linehan has a compelling personal story -- she was chief of staff to then-U.S. Sen. Chuck Hagel and dodged rocket attacks in Iraq as a deputy to Secretary of State Colin Powell. She said that people have mentioned to her the idea of running for governor but that right now, she's focusing on her legislative re-election campaign in 2020, as well as crafting a property tax relief bill as chair of the Legislature's Revenue Committee.
About: A farmer and CEO/owner of several farm-related businesses, Herbster mounted a brief gubernatorial campaign in 2014, but then dropped out and became nearly the sole contributor to the unsuccessful candidacy of State Sen. Beau McCoy. Observers say that Herbster has been visible in recent months. He is national chairman of President Trump's Agriculture and Rural Advisory Committee and has one of the state's top political minds, former Gov. Dave Heineman, on his board of directors.
About: Pillen was elected to the University of Nebraska Board of Regents in 2012 and recently headed up the search committee to find a new president for the NU system. A veterinarian and head of a family hog-farming business, he is also a former Husker football player who figured in a famous play — recovering a fumble by Oklahoma's famed running back, Billy Sims, to preserve an NU win over the then-No. 1 Sooners in 1978.
About: Clare, an attorney and the current chairman of the University of Nebraska Board of Regents, considered running for governor in 2014 but decided against it due to family obligations. He said he hasn't given "two seconds' thought" to a run in 2022 and is focused on gaining re-election as a regent and hiring a new president for the NU system.
About: A former state senator (2000-06) and former state auditor (2007-15), Foley is viewed as a candidate with a solid base of pro-life, Catholic support. In a crowded GOP primary, that might be enough to win the nomination, some think. He has served as Ricketts' lieutenant governor since 2014.
About: A trial attorney known for skill in resolving tough issues in the Legislature, Lathrop just returned to the Unicameral after serving from 2007-15. He had to sit out four years due to term limits. Lathrop explored a run for governor in 2014, then decided against it after touring the state. He said he enjoys being a citizen legislator, which allows him to continue his law practice.
About: A tax attorney, he placed a distant sixth in the 2014 GOP primary for governor. Now the president of the Nebraska Chamber of Commerce, he's getting around the state and meeting people — a good thing if you're considering running for some political office. But Slone declined to comment about a run in 2022 and said he's focused on improving the state's economy and making the state's tax system more business friendly.
About: Omaha's mayor since 2013, Stothert said she's "far more interested in continuing my service as mayor," which would mean running for a third term in 2021. She said that some people have mentioned a run for governor but that a race for mayor would precede that.
Correction: An earlier headline incorrectly stated that Pete Ricketts would face challengers for governor in 2022. Ricketts is term limited and can't run again for governor.