Now, 10 years later, Matt Dennis and Michael Stepp have expanded their custom-made, copper mug business, turning a former grocery store in O'Neill into a new home for their company, Handlebend, and a handful of other shops.
Handlebend now boasts six employees and a lineup of products that includes both "distressed" and shiny copper mugs that cost $225 for a pair.
That may sound like a lot, but aficionados of Moscow mules and other cocktails that use the cooling properties of a copper mug have fallen in love with the stylish, high-quality products.
The two entrepreneurs have shipped mugs to all but a handful of states, and to Ireland, Australia and Russia. They count NFL standouts Baker Mayfield and Christian McCaffrey as customers, as well as former NBA star Dwyane Wade and his wife, actress Gabrielle Union, an Omaha native.
The new location for Handlebend is on the west end of O'Neill's main drag, and houses a handful of businesses, including a coffee shop, a florist and a photo studio. Dennis and Stepp also have a tasting room in the remodeled building that features a handful of Moscow mules and Nebraska-brewed beer.
"If a building could have charisma, this one has it," Stepp said. "We kept thinking that we needed to buy it because it's such a cool place."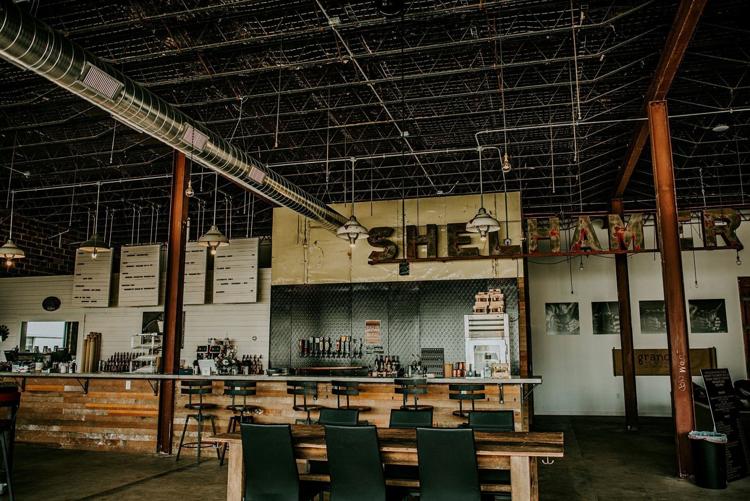 But the 14,000-square-foot building was too big for just Handlebend. So the mug men lured other tenants. To finance the purchase, they got help from the City of O'Neill and local economic development agencies.
Their business grew out of their ingenuity. It's a story that's often repeated in rural Nebraska, where farmers, ranchers and business owners are forced to be creative and solve their own problems.
Stepp, then a student at the University of Nebraska-Lincoln, had taken a liking to Moscow mules, a cocktail mixing ginger beer with vodka and lime. But the copper mugs he ordered were cheap and had only a thin coating of copper over a steel cup.
So he and Dennis obtained some scrap copper and made their own 100% copper cocktail carriers. Moscow mule lovers have been drinking to that aha moment ever since.
As far as future plans, Stepp and Dennis are seeking continued, steady growth in sales of their Cadillac of copper mugs. They also enjoy creating a big-city-like gathering place in their rural hometown.
"I'm a big believer that if you put good out there in the world, it will find its way back to you," Stepp said.
Sign up for World-Herald news alerts
Be the first to know when news happens. Get the latest breaking headlines sent straight to your inbox.
Baseball season will soon begin, and a group of Nebraskans thinks it's high time that one of the state's greatest pitchers, Grover Cleveland Alexander, is finally memorialized in the State Hall of Fame.
Right now, there's no athlete or coach in the Nebraska Hall of Fame, which is in the State Capitol in Lincoln. Instead, it's filled with great leaders like George Norris and Red Cloud, great authors like Willa Cather and John Neihardt, and great historical figures, like Buffalo Bill Cody and Father Flanagan.
Legendary Nebraska football coach Bob Devaney, who you'd think would be a shoo-in for induction, isn't eligible yet. State law, amended in 1998, requires that someone be dead at least 35 years to be nominated. So in Devaney's case, that means 2032.
By then, I hope that people still remember the feisty Irishman's role in creating a football powerhouse, boosting state pride and making "Go Big Red" the state's battle cry.
Alexander, a native of Elba, Nebraska, won 373 games during 19 years with the Cubs, Phillies and Cardinals, which is the third-most of any hurler. He still holds the National League record for most shutouts in a career (90), and did all that despite struggling with alcoholism and epilepsy, and having been wounded in World War I.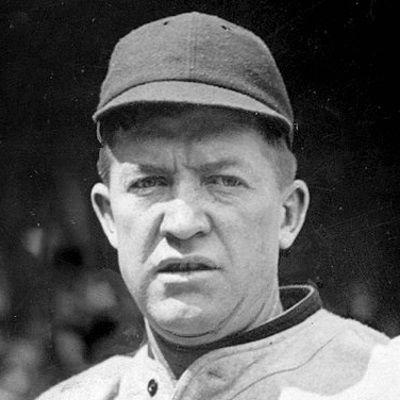 "It's a great Nebraska story," said Randy Moody, who is leading the renewed push for Alexander. "Having a bust in the State Capitol would give people an opportunity to learn about him."
Alexander was inducted into the baseball Hall of Fame in 1938, but came up short in 2007 when he was last nominated for the State Hall of Fame.
Moody, a Dodger fan, is a former aide to then-Gov. Charley Thone and has been teaching an Osher Lifelong Learning Institute class at the University of Nebraska-Lincoln for those 50 and older. The class focuses on the late, great hurler.
Last summer, Moody led a contingent from his OLLI class to St. Paul, Nebraska, for the annual Grover Cleveland Alexander Days celebration. The group's bus was escorted into town by a police cruiser, with lights flashing. The OLLI group visited Alexander's grave, as well as the Nebraska Baseball Museum in St. Paul that has an exhibit dedicated to the hometown hero.
The tour also included the premier of "Grover Cleveland Alexander, The Musical," which was written by Carol Lowry Quandt, a retired music teacher from Grand Island.
Alexander, whose nickname was "Old Pete," lived out his final years in St. Paul before dying in 1952.
Moody reports that his class will again visit St. Paul this summer, and that a nomination for Alexander to the State Hall of Fame will be filed this year. History Nebraska will accept nominations until the end of the year.
Not only Devaney, but several of the outstanding North Omaha athletes detailed in colleague Dirk Chatelain's excellent book, "24th and Glory," deserve to already be in the State Hall of Fame if you ask me (and I don't think anyone's really asking).
The amazing careers of Bob Gibson and Gale Sayers are inspiring, as is the story of Marlin Briscoe, who, in 1968, was the first black quarterback to start a professional football game.
I still recall hearing Marlin "The Magician" speak at a banquet in Ralston. He advised right-handers like me to eat with their left hand, to become more ambidextrous.
It worked for Briscoe, who switched positions and became an all-pro wide receiver. He won two Super Bowl rings with the Miami Dolphins before retiring in 1976.
Check out nearly 100 stunning photos of Nebraska
Check out some of the most beautiful images of Nebraska.