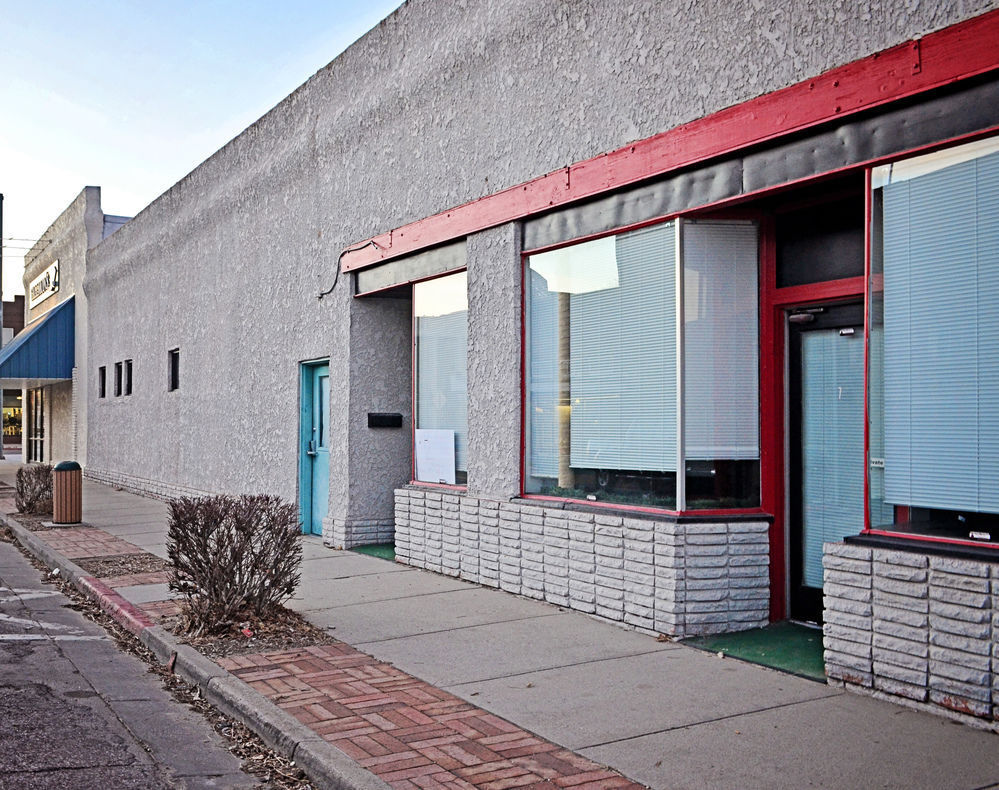 SCOTTSBLUFF — The arrest of two Scottsbluff business owners will bring the debate about cannabidiol to a Scotts Bluff County courtroom.
On Friday, Scottsbluff police arrested Heather Kaufman Beguin and her son Dreyson Beguin on charges of possession of a controlled substance, a Class IIA felony. Heather Kaufman Beguin posted 10 percent of a $55,000 bond on Friday, but as of Monday, Dreyson Beguin was still jailed at the Scotts Bluff County Detention Center, awaiting an arraignment hearing.
Heather Kaufman Beguin and Dreyson Beguin opened their store, KB Natural Alternatives, on Thursday, Dec. 13. Beguin said her interest in CBD oil products began after she suffered injuries in a car accident two years ago. Beguin said that she had suffered an addiction to painkillers previously and that she did not want to take pain medications for treatment. She said her son, who lived in Florida at the time, introduced her to a CBD product that she says gave her relief.
In an interview with the Star-Herald, Scottsbluff Police Chief Kevin Spencer said investigators with the Scottsbluff Police Department raided the business Friday afternoon.
Beguin acknowledges she and her son knew there were risks when they opened the store.
The Beguins had initially planned to open the business on Dec. 1, but held off after being contacted by Scottsbluff Police Chief Kevin Spencer.
Spencer said he personally spoke to the business owners on Nov. 30, before the store, KBD Naturals, opening on Dec. 1. At that time, he and Beguin say in separate interviews, he advised Beguin of state statute regarding CBD, which Nebraska Attorney General Doug Peterson reinforced with a memorandum to law enforcement on Friday, Nov. 16. In the memorandum, Peterson said it remains illegal to possess, manufacture, distribute or dispense cannabidiol, commonly known as CBD.
During the 2015 Nebraska Legislative session, the state allowed two exceptions for CBD in law (LB 390) passed: for use by the University of Nebraska Medical Center for study of the use of CBD oil in the treatment of seizures and for the FDA-approved Epidiolex, an oral solution used for the treatment of seizures associated with two rare and severe forms of epilepsy, Lennox-Gastaut syndrome and Dravet syndrome, in patients 2 years of age and older. Epidiolex is first and currently the only cannabidiol oil solution approved by the FDA.
When meeting with Beguin, Spencer said, he advised Beguin of the memorandum issued by the AG's office and that citing that position, that sale of cannabidiol products was contrary to Nebraska statute. The DEA has held a similar stance regarding CBD being illegal under federal statute, which it reiterated in a press release from Sept. 27, 2018.
Spencer said Beguin did bring product to the police department. Beguin said she brought an isolate, which she says is the purest form of CBD offered for sale in her store, and a tincture, Spencer says he allowed Beguin to leave the department with the products she had brought in.
"I was surprised," Beguin said. "I told him I thought they would confiscate it."
Possession would be an "unarrestable infraction," Spencer said, and he considered it an opportunity to meet with Beguin and inform her about the concerns about the law.
The Scottsbluff Police Department advised they would do follow up on the issue with the Attorney General's Office and did so on Monday, Dec. 3. As a result of that follow up, Spencer said Sgt. Lance Kite contacted Kaufman and advised that based on the state of Nebraska statute, cannabidiol sales were illegal in the state of Nebraska and that should Beguin sell or possess cannabidiol oil, she could be charged criminally. Beguin says the officer advised her of the information, and as they debated the issue, she said he told her "do with that what you want." However, she said, he also asked her to bring the product to the Police Department for destruction, which she refused.
Business owner's position
Beguin's position is that she feels that her product and business are exempt from the law. She argues that she has seen other products, such as a popular lotion containing Cannabis Sativa Seed Oil — touted on the company's website as 100 percent pure hemp seed oil — marketed in major beauty supply and other stores.
"There is less THC in our product than is in this product that we are purchasing," she said. She also cited five stores in the Omaha and Lincoln area that she says are selling CBD products — which promoted the Nebraska Attorney General's memorandum.
"It's the exact same product," Beguin claims, though she claims the products she had planned to sell were "more pure." The company website for the products sold by Beguin, touts the products as being "pure CBD concentration with 0% THC, guaranteed." The company touts its products are from industrial hemp, able to be sold within all 50 states and the company participated in a Kentucky Department of Agricultural Industrial Hemp Program.
"All we are here for is to give you help, enlighten and explain CBD," Beguin said. "We have put a lot of time and energy into it and have used it on ourselves, before any of this," she said.
Seeing the passage of the 2018 Farm Bill removing industrial hemp from the list of Schedule I controlled substances last week as a nod, Beguin said, "we decided to open our business the next Thursday — two days later." The farm bill removed hemp-derived products containing less than 0.3 percent THC, from its Schedule I status. The Food and Drug Administration is expected to sort through questions regarding products and did not legalize CBD in general, and it remains a Schedule I substance, according to news articles. The federal government and states will regulate hemp cultivation.
Beguin said the response to her store shows that there is interest.
"We had a great day (for the first day of sales). Lots of people coming in, crying, happy, telling us we were life-changers. Great day." Beguin said. "The next day — great morning."
By midafternoon, sales at the store had ended, and its products have been confiscated. On Friday, according to Spencer and an arrest affidavit, investigators observed that Beguin had opened the business and was making sales. According to arrest affidavits, police put together an operation and a Scottsbluff police investigator entered the store and purchased a product labeled as containing cannabidiol. According to the affidavit, Dreyson Beguin directly sold the product and Heather Beguin bagged the product and gave it to the investigator.
Soon after the undercover investigator left, she said, she saw the cops pull up and "all these cops came from everywhere. Some had guns out. Some didn't."
They searched the business, going through cupboards, searching her purse and other items, she said. Beguin said that officers didn't answer her questions — though she said she had told officers she would not answer questions and wanted an attorney. Beguin questions the actions of police, saying she believes they should have had a search warrant before entering her business.
Spencer said police initiated a "probable cause" search and arrests. Police did obtain a search warrant for the business. Beguin went from possessing a drug to distribution, which is a felony, he explained.
Cannabidiol illegal in Nebraska
Nebraska is among three states — the others being Idaho and South Dakota — that do not allow sale of any cannabis products. Cannabidiol continues to be illegal in the state, Spencer said.
Spencer said the department has previously fielded inquiries about businesses selling different products. Until Beguin's case, he said, investigations had not found any violations of the laws regarding CBD oil.
Some have suggested that hemp products touted as not containing THC are legal in the state, but the Nebraska Attorney General has advised that all sales of cannabidiol oil is illegal in the state. Spencer said that based on consultations with the Nebraska Attorney General's office, the absence of THC does not make it a legal product. 
Anyone who may have purchased a cannabidiol oil product could also be cited for illegal possession, which Spencer said is an infraction. Anyone who purchased a cannabidiol oil product and is wanting to dispose of it could contact the Police Department or their local law enforcement agency for guidance, Spencer said.
Beguin had not consulted with an attorney before Friday's arrest — even after having met with Spencer — but says she will consult with a Lincoln attorney Monday evening. She said she also has not reached out to the company that manufactures the product she is selling.
"We went with what we understood, what others have understood, and their lawyers have already figured out for them. We went by what everyone else was doing. If they can continue to run down there (Lincoln and Omaha), (we can, too.)," she said
Correction: A previous version of this story listed possession of a controlled substance as a Class I felony.
Be the first to know
Get local news delivered to your inbox!