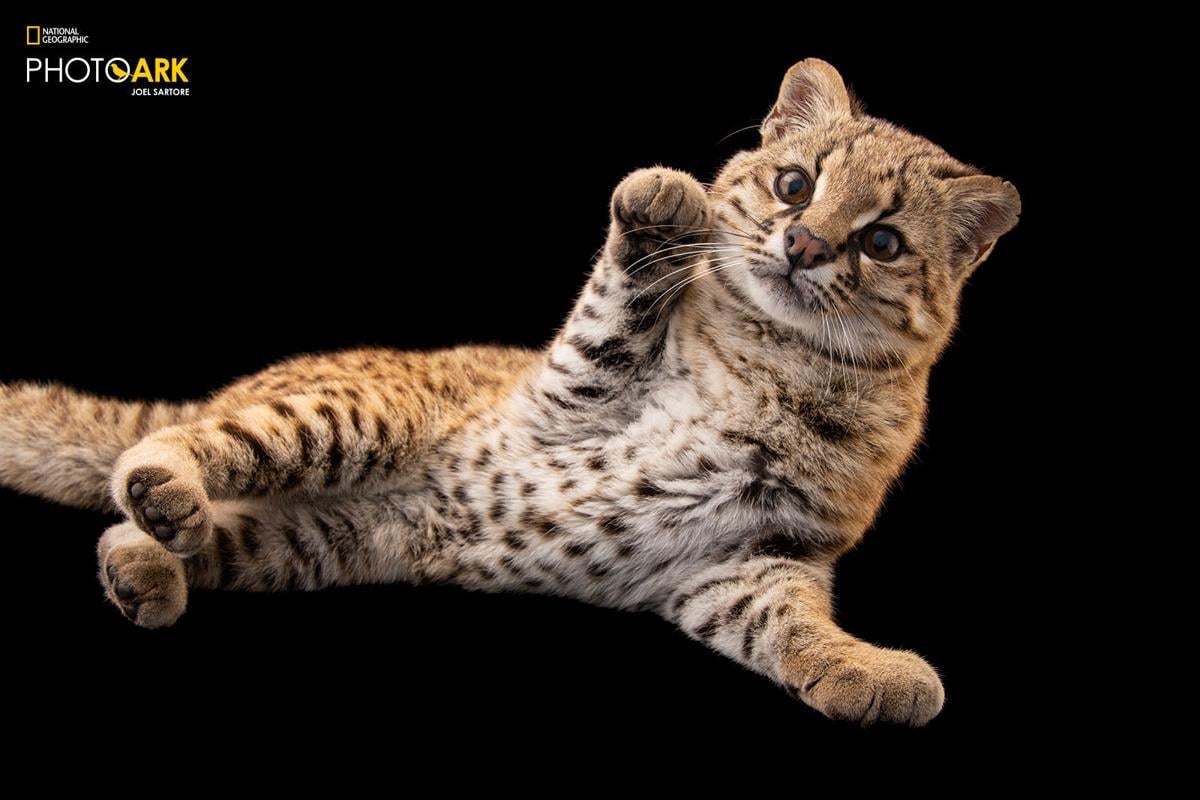 With spotted fur, a long tail and a fierce expression, the güiña holds a special significance to photographer Joel Sartore. The small cat, a resident of Chile, is the 10,000th species he's photographed since setting out to document 15,000 species more than a decade ago.
The milestone means that Sartore, who grew up in Ralston, is about two-thirds of the way toward completing the National Geographic Photo Ark, which will serve as a record of Earth's biodiversity.
Sartore has been with National Geographic for 30 years, and he has spent years traveling the world as a photographer. He changed course when his wife was diagnosed with breast cancer.
"That year I had a chance to stop and think about how short life is," Sartore said. "I thought I should do something more permanent, and that's how the project got started."
He headed less than a mile from his residence to the Lincoln Children's Zoo, where he took the first photo for the ark — a portrait of a naked mole rat.
The majority of his photos have been taken at zoos, including Omaha's Henry Doorly Zoo & Aquarium. He says it will take another 10 to 15 years to photograph all the animals in captivity.
Fourteen years after starting the project, Sartore has photographed animals big and small, including the güiña on the Fauna Andina wildlife reserve in Chile.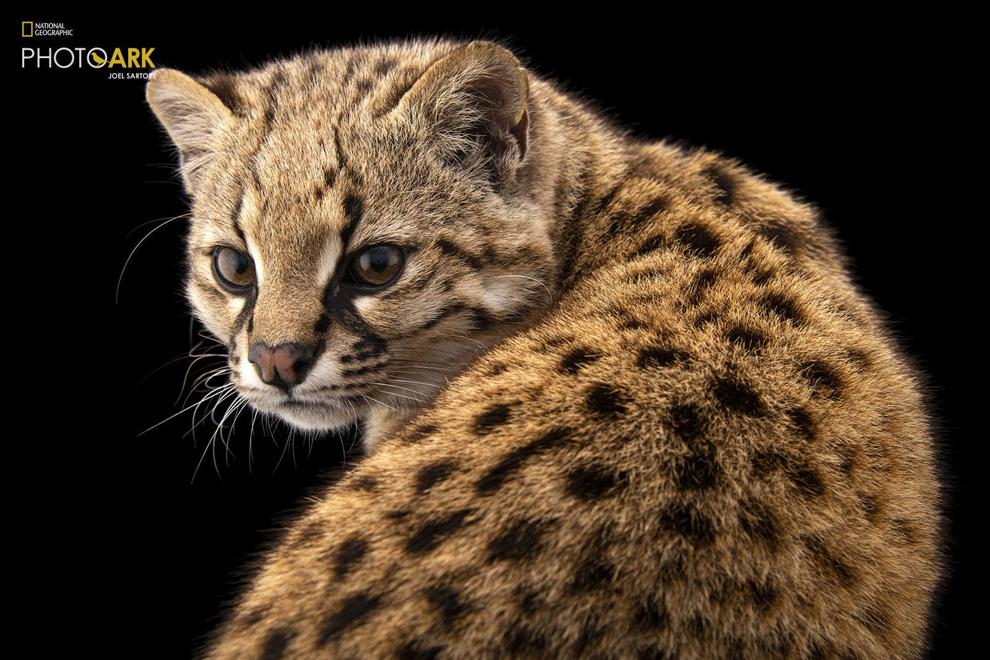 In addition to the photos of the cat, Sartore also recorded what is possibly the first published audio recordings of the güiña. Because the cat he photographed was raised by humans, conservationists think that it vocalized because it isn't scared of people, Sartore said.
No, the cat doesn't meow. With its mouth closed, the güiña seems to murmur from the back of its throat.
Of the 10,000 animals he has photographed, Sartore said he doesn't have a favorite.
"I always say my favorite is the next one," he said. "The Photo Ark tells interesting stories about all creatures great and small around the world."
And, Sartore hopes, the project moves people to care about the animals.
"What's going on out there with climate change — most of the animals that we photograph are at risk," he said. "What we're trying to do is slow the extinction crisis by informing the public. Even if you live in the suburbs of Omaha or Lincoln, there's a lot we can do."