New data released by the state confirms what doctors, workers and community activists have long been saying: The coronavirus has hit Nebraska's Hispanic community particularly hard.
While Hispanics make up about 11.2% of Nebraska's population, they account for nearly 60% of the coronavirus cases in the state for which ethnicity data was collected. Of the 233 Nebraskans whose deaths have been attributed to the virus and whose ethnicity is known, 26.6% — one in four — were Hispanic.
In addition, nearly half of those hospitalized with COVID-19 have been Hispanic.
The Nebraska Department of Health and Human Services this week released the long-awaited data on how the coronavirus has affected people of different racial and ethnic groups. As of mid-June, Nebraska and North Dakota were the only two states not tracking coronavirus cases and deaths by race and ethnicity, according to the American Medical Association.
"As the state public health authority, this information is important to us and can help drive decisions during the COVID-19 pandemic as we work to address disparities and better serve communities of color," HHS spokeswoman Leah Bucco-White said in a statement Wednesday. 
The ACLU of Nebraska and the COVID Tracking Project filed a records request with the state in May seeking a racial and ethnic breakdown of COVID-19 cases and deaths.
The data "shows that this public health crisis is clearly a racial justice issue," said Rose Godinez, the legal and policy counsel for the ACLU of Nebraska. "It makes it increasingly apparent that people of color are most at risk. That's largely due to inequalities we see with black and brown people who are particularly vulnerable to contracting and dying from COVID-19."
Dr. Kristine McVea, the chief medical officer of South Omaha-based OneWorld Community Health Centers, said the state and health care providers need to target information and resources to high-risk groups.
"They've almost been an afterthought," she said, "when they should be the first thought."
Bucco-White said the state has shared and created coronavirus-related written materials and videos in multiple languages, including Spanish, Arabic, French and Karen. HHS works with health care providers and local health departments serving vulnerable populations, including those who speak a language other than English. 
"With specific respect to disparities among the Hispanic population, we have supported the Governor's Spanish-language news events, hired Spanish-speaking contact tracers, and local public health departments have used bilingual community health workers to engage members of their respective communities," she said. 
Numbers in other cities and states have shown that black, Latino and Native American people have been diagnosed with COVID-19, hospitalized or died at higher rates than white people.
"Long-standing systemic health and social inequities have put some members of racial and ethnic minority groups at increased risk of getting COVID-19 or experiencing severe illness, regardless of age," the U.S. Centers for Disease Control and Prevention said. People in those groups have higher rates of underlying health conditions such as diabetes, high blood pressure and kidney disease, all of which can lead to more severe cases of COVID-19.
People of color also are more likely to work jobs that require more close contact with other people, at places like meatpacking plants, grocery stores or nursing homes. Godinez said one survey showed that only 20% of black workers and 16% of Latino workers in Nebraska are able to work from home. Black, Asian and Hispanic Americans also are more likely to live in multigenerational homes where the coronavirus can spread.
In Nebraska, coronavirus outbreaks have occurred at a number of meatpacking plants, where many workers are immigrants or refugees from Central America, sub-Saharan Africa and Southeast Asia. Areas such as Grand Island, Lexington and Dakota County — home to meatpacking plants and sizable Hispanic populations — became coronavirus hot spots.
McVea said some gyms and restaurants in Omaha shut down quickly if one employee fell ill. Meanwhile, many meatpacking plants remained open, even as dozens or hundreds of workers were testing positive for the virus.
"The packinghouses were on fire with COVID cases, and nobody stepped in to do anything," she said.
Meatpacking companies have said they tried to stop the spread by conducting health screenings, handing out masks and spacing out workers when possible. They also noted that meatpacking workers and plants have been deemed critical by President Donald Trump to keep America's food supply well stocked.
Nebraska's population is mostly white, and the race of the majority of those who became ill or died was white, according to HHS data. Ethnicity is a separate category, broken down into Hispanic and non-Hispanic groups. The majority of coronavirus-related deaths in Nebraska have been among residents of nursing homes or long-term care facilities.
The state data isn't complete. State officials tried to track race and ethnicity categories for roughly 17,400 coronavirus cases, but the race of 3,100 people — nearly 18% of the total cases — was not known. The ethnicity of 3,400 people was not known, either.
Early in the pandemic, some local health departments said they didn't ask about race or ethnicity or didn't have the staff to collect and track that information.
And more Nebraskans have since tested positive — as of Monday, the state counted 19,042 cases since the pandemic started in March.
But black, Asian and Hispanic residents have contracted the coronavirus at higher rates than their share of the state's population.
Sign up for World-Herald news alerts
Be the first to know when news happens. Get the latest breaking headlines sent straight to your inbox.
Roughly 5% of Nebraska residents are black, but black people accounted for 7.7% of confirmed coronavirus cases and 7.8% of deaths in cases in which race was known. Asians also made up about 7.7% of people with coronavirus and 5.4% of coronavirus-related deaths, but Asians make up only 2.7% of Nebraska's population. Native Americans, who make up 1.5% of the state's population, make up about 1.3% of positive test results.
The Douglas and Lancaster County Health Departments are among the few county departments that have been tracking race. Census estimates show Lancaster County's population is 80% non-Hispanic white, but a majority of those infected with the coronavirus — 64% — are minorities.
Similar disparities exist in Douglas County, where 69% of residents are non-Hispanic white. Twenty-three percent of people who have tested positive for the virus were white and 50.8% were Hispanic, although Hispanics make up only about 13% of the county population, and 13.3% were Asian, though Asians represent about 4% of the population.
Black Douglas County residents account for 8.7% of coronavirus infections, while 11.5% of county residents are black.
Andrea Skolkin, the chief executive officer of OneWorld, said it's not clear whether that relatively low infection rate means that Omaha's black community is faring better compared to other cities, or just being tested less.
The statewide disparities show that more work must be done when it comes to connecting with diverse communities and making sure everyone has access to coronavirus testing and medical care, Skolkin and McVea said.
Information about the coronavirus and its spread was slow to be translated into other languages or shared on non-English news outlets, Skolkin said. Gov. Pete Ricketts later added coronavirus briefings in Spanish. 
Godinez agreed: Interpreters weren't always available to steer non-English speakers through testing sites. Not everyone has Internet access or an email address, which are needed to sign up for the TestNebraska initiative. And while it's relatively easy to find people who can speak English and Spanish, local health departments sometimes struggled to translate flyers or COVID-19 updates into less-common languages locally like Somali or Karen, which is spoken by some groups from Myanmar.
Coronavirus cases in Nebraska and Douglas County have been trending downward, but Skolkin said OneWorld still is seeing a high number of sick patients — 32% of those tested last week had the coronavirus.
"The whole community, the state, the nation, we were and are still learning as we go," she said, "which is problematic in and of itself."
---
Our best staff images from June 2020
Look back at our best staff photos from June 2020
Scurlock Vigil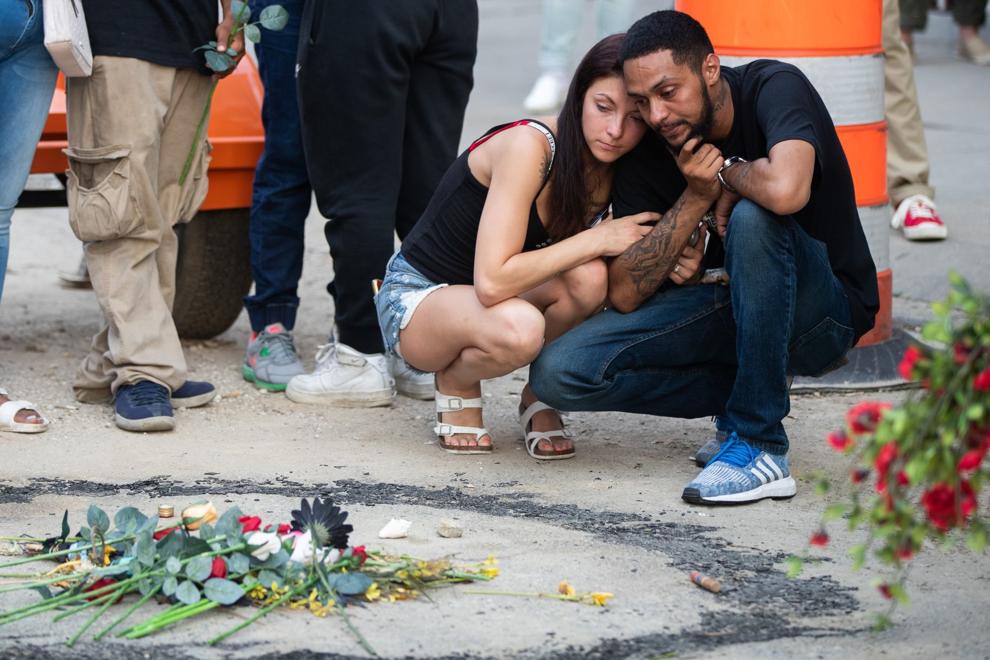 Scurlock Vigil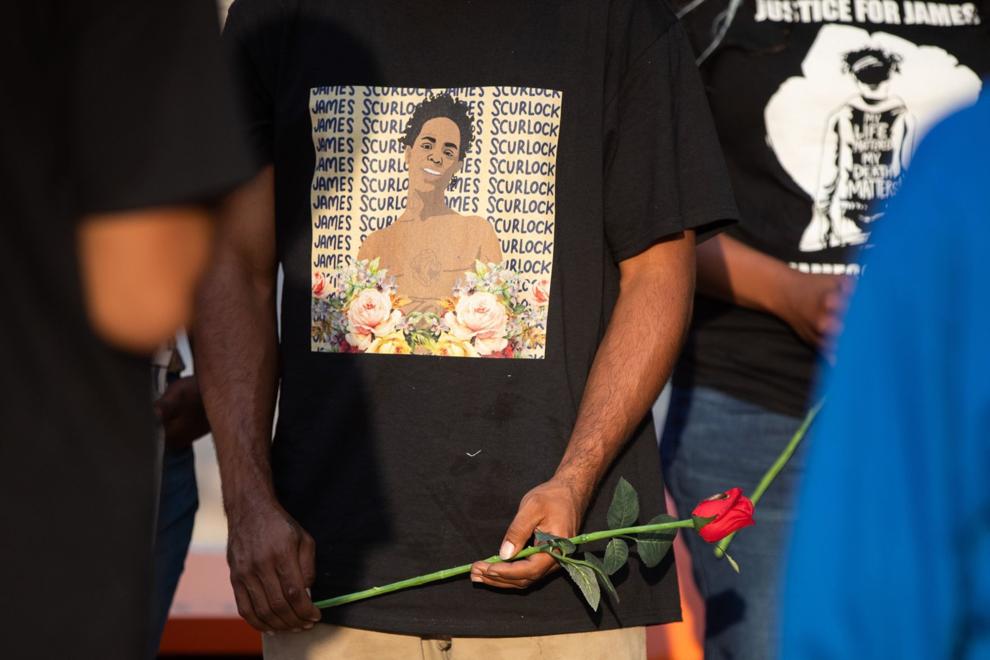 Cleanup
Flowers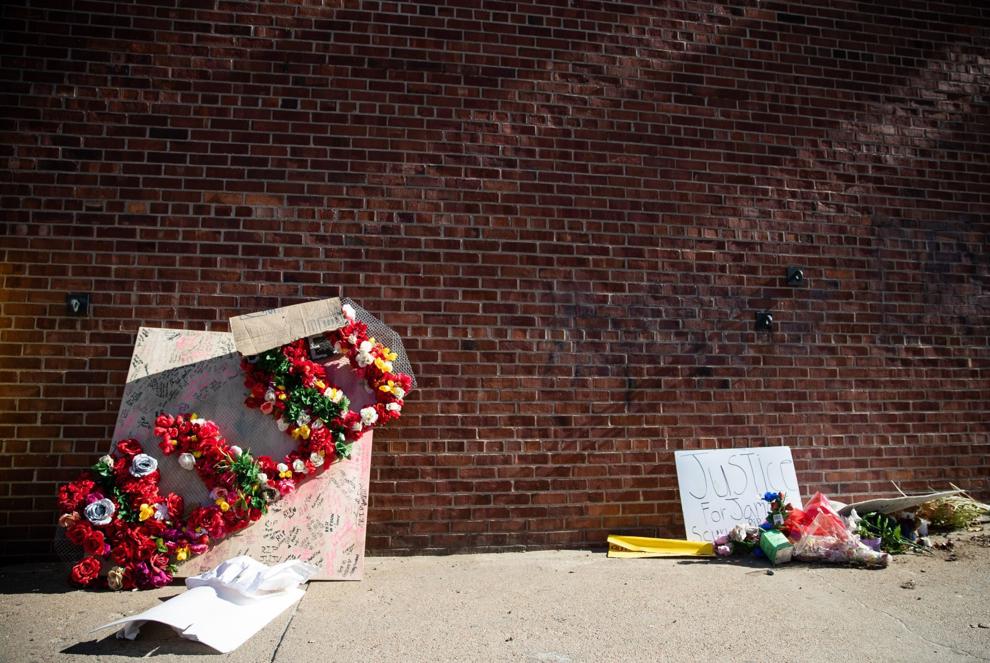 Catching Air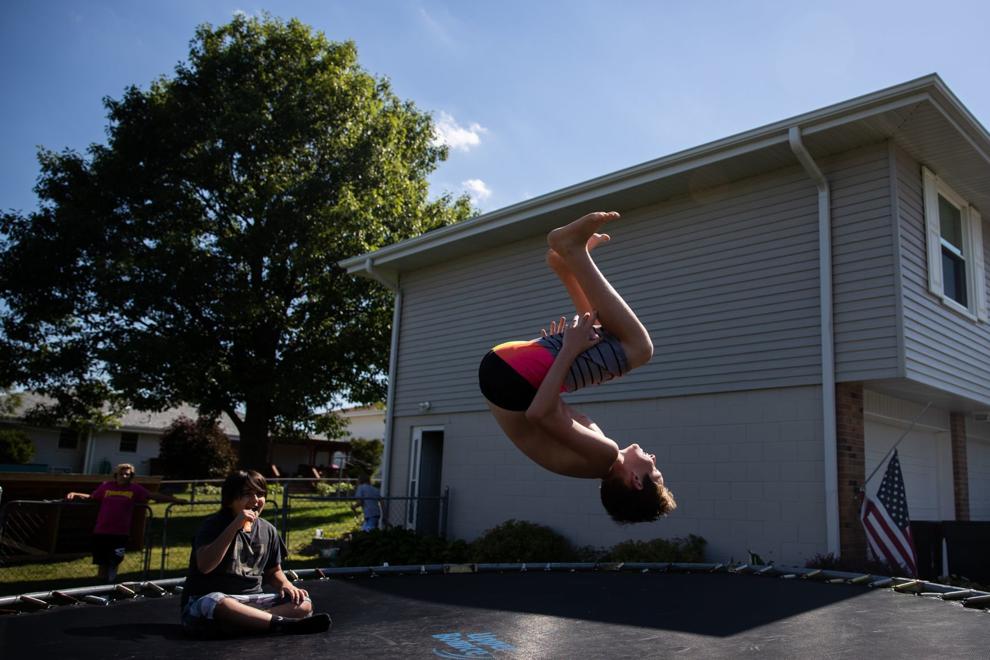 Protest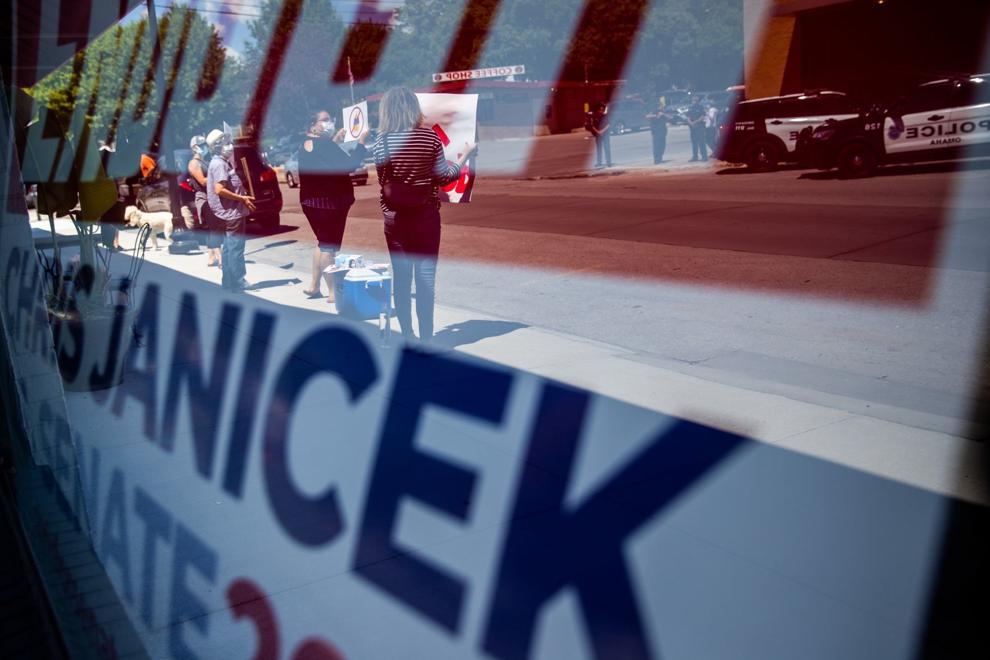 Baseball is back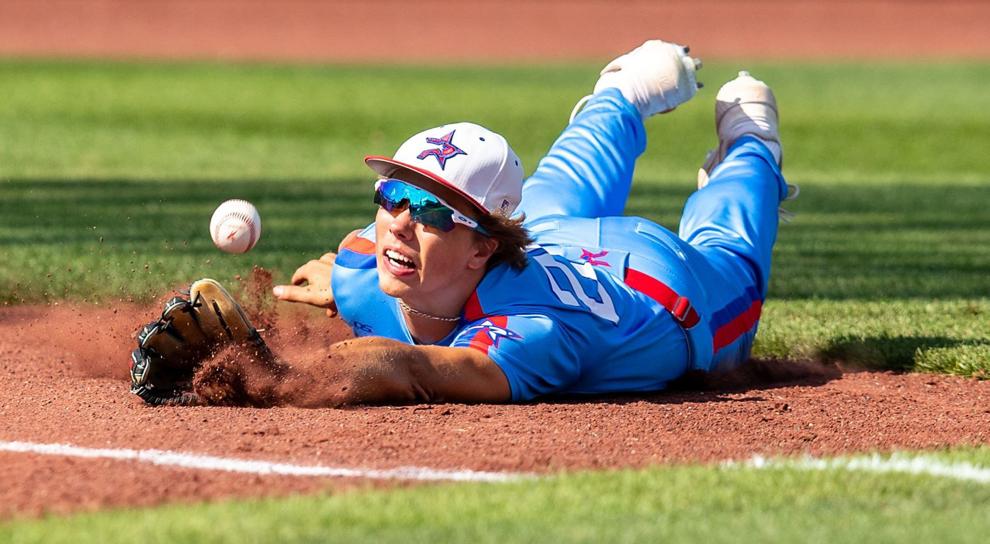 Juneteenth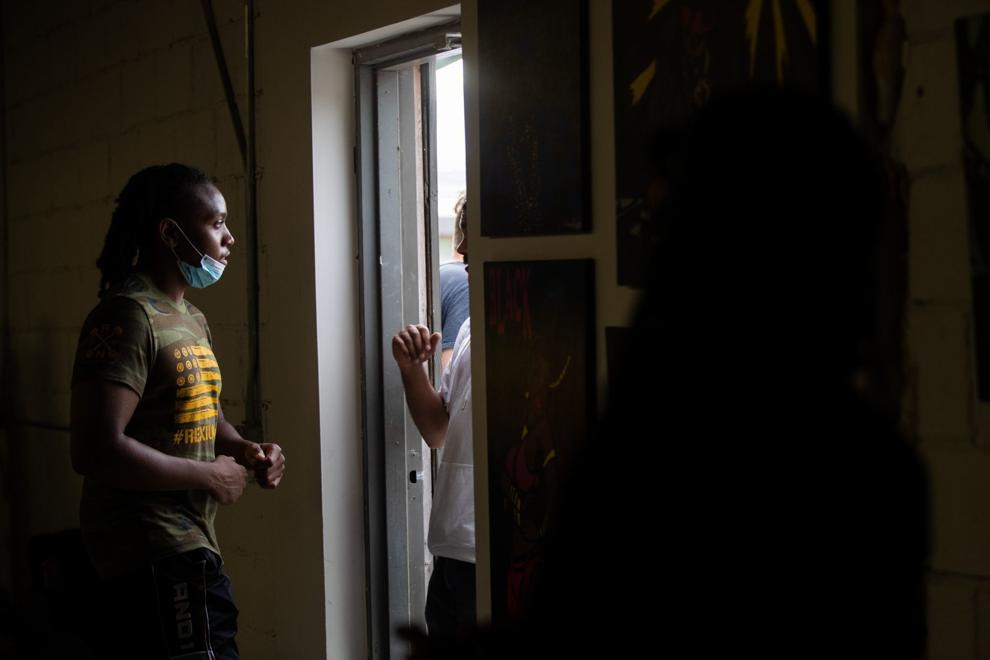 Juneteenth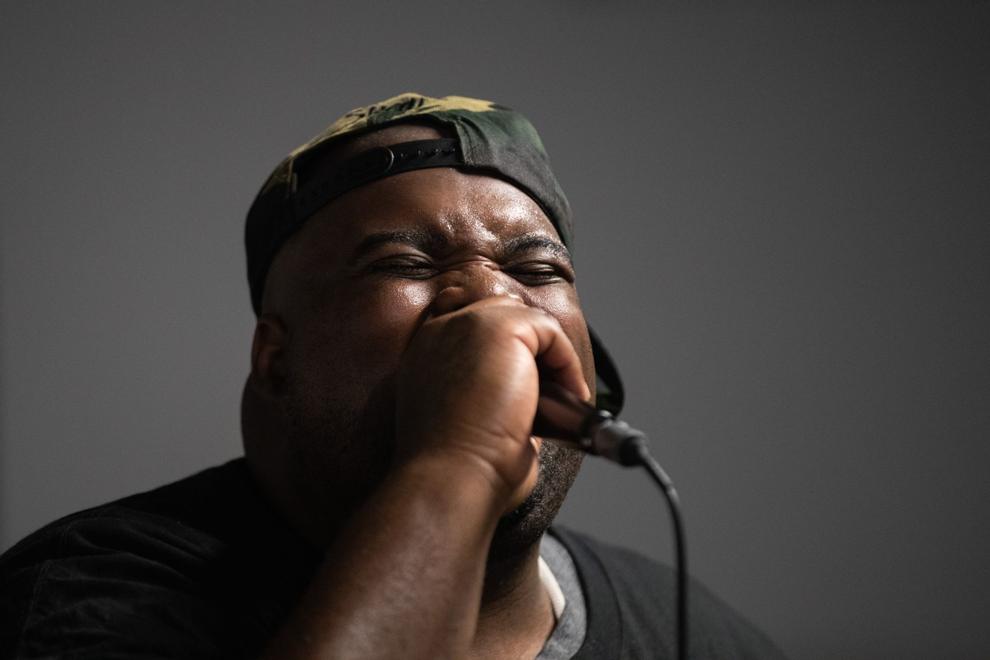 Juneteenth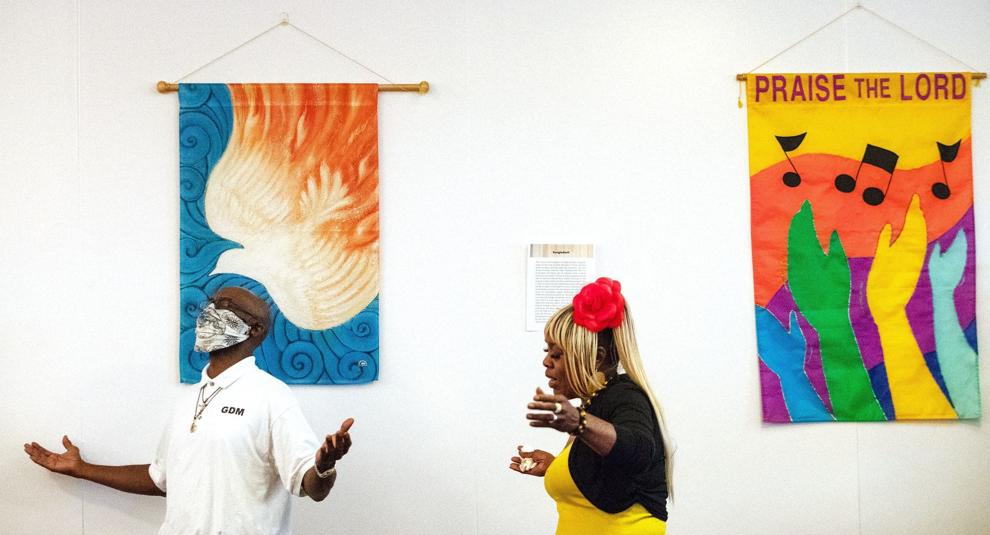 Ball Hawk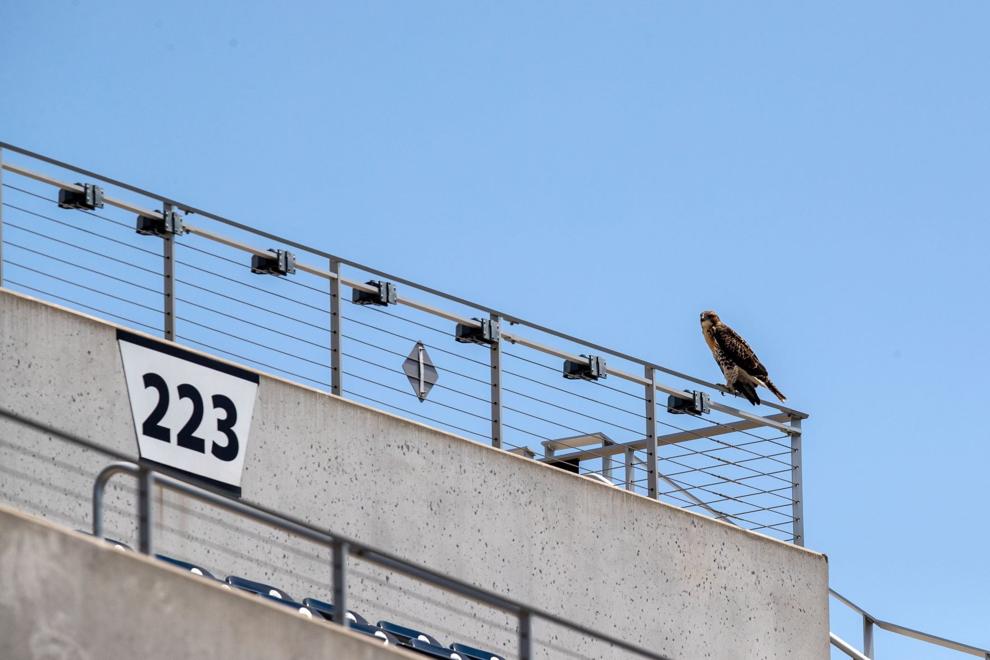 Hello Teddy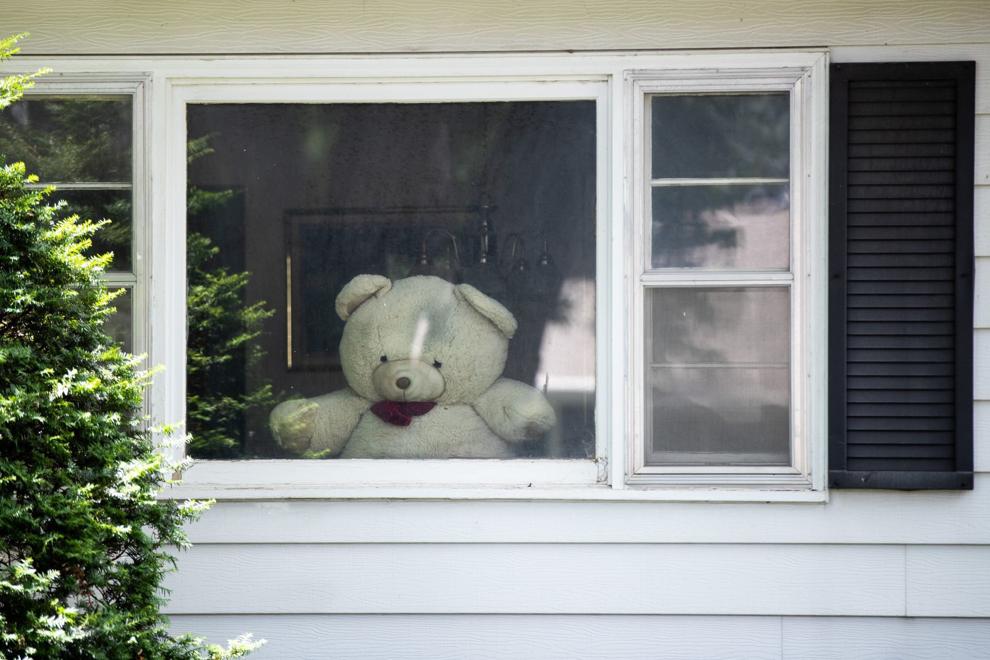 CWS Silent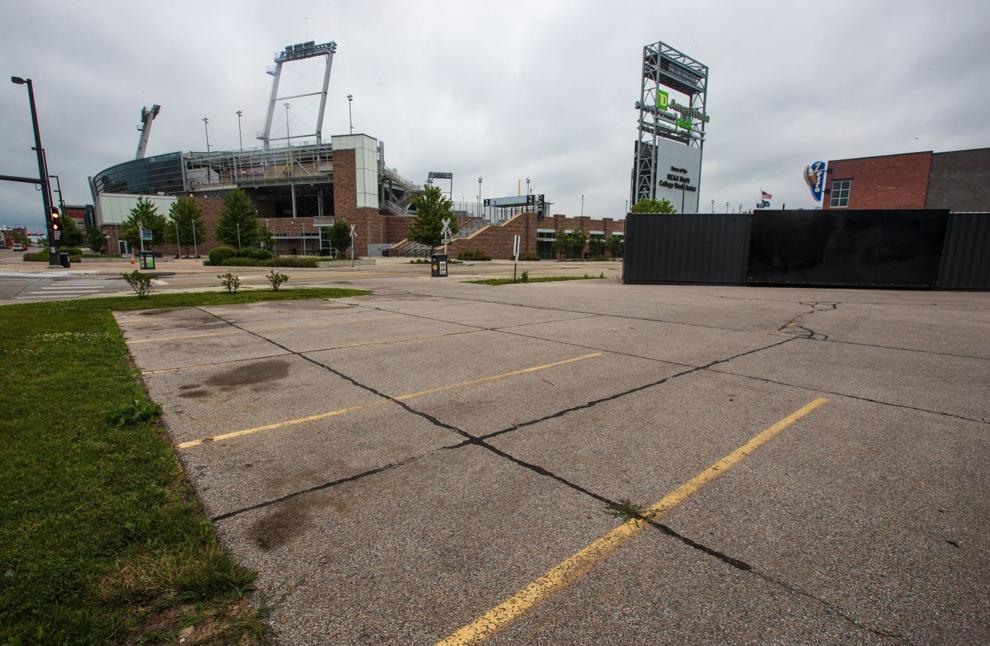 Lake Walk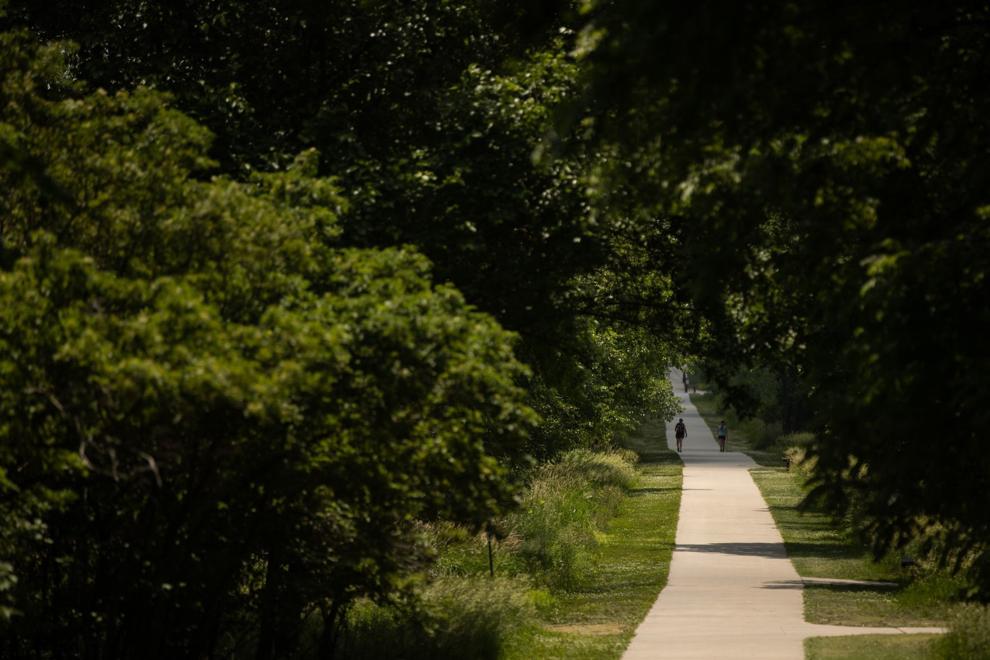 Sun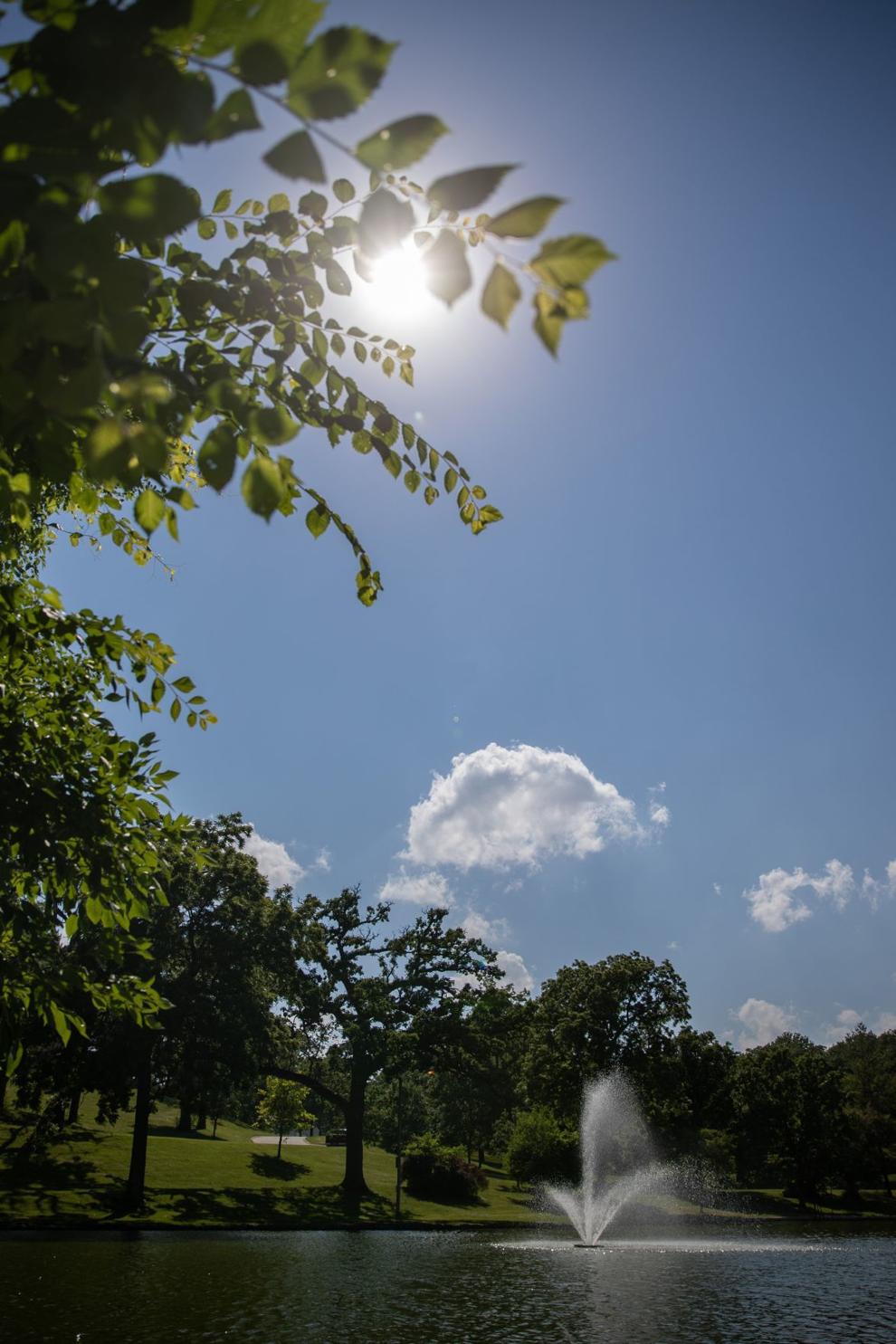 Remember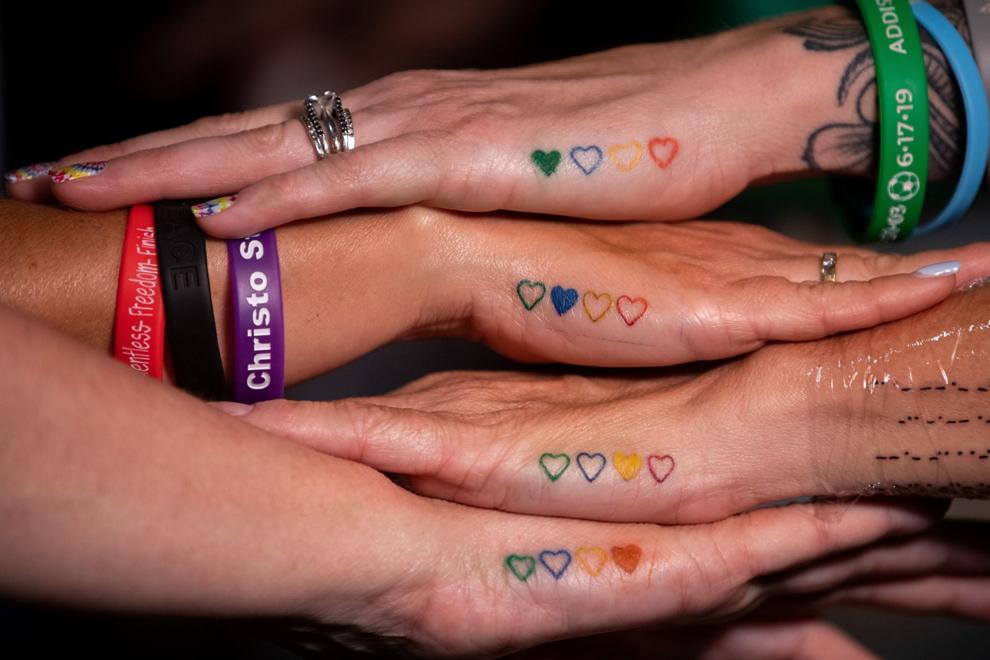 New Paint
You will not beat Nebraska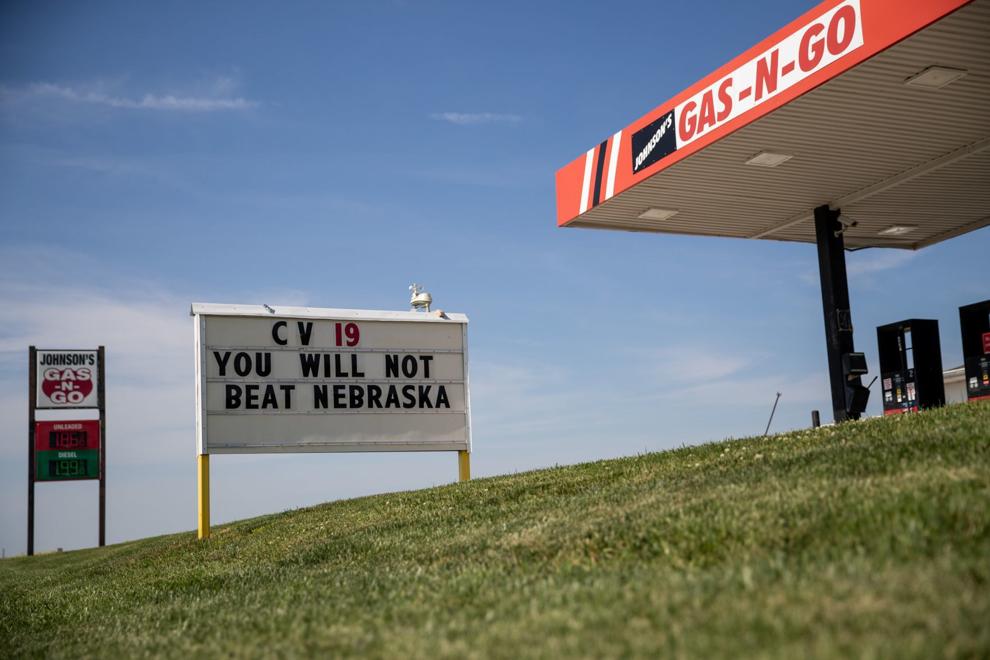 LGBTQA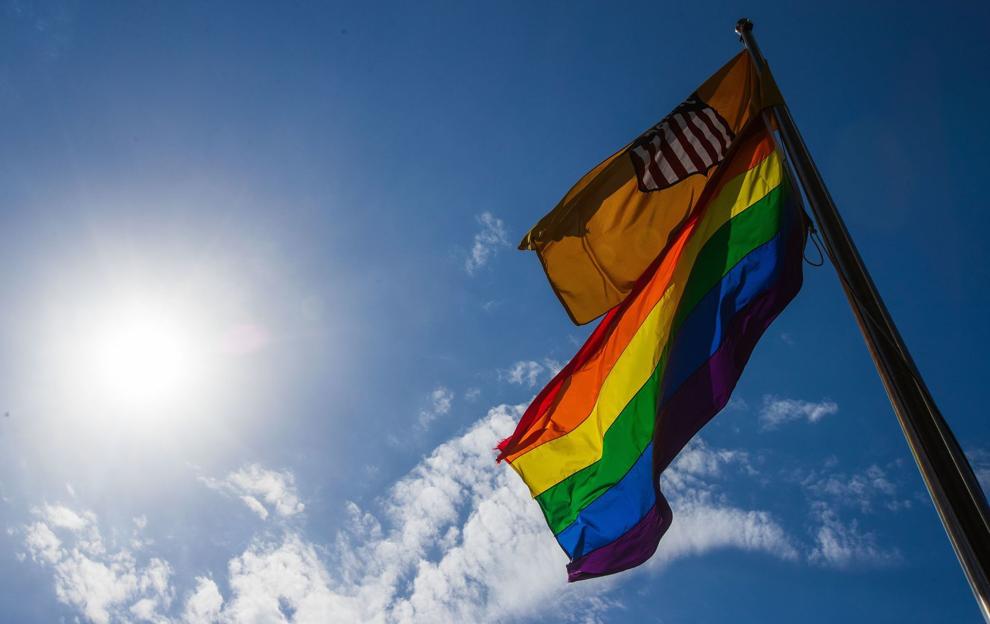 Black Lives Matter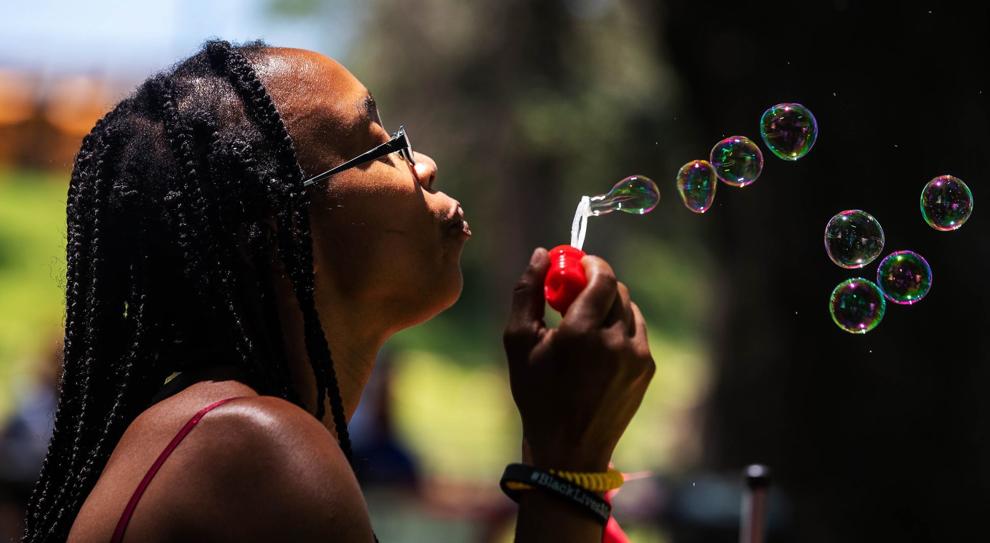 Miss you CWS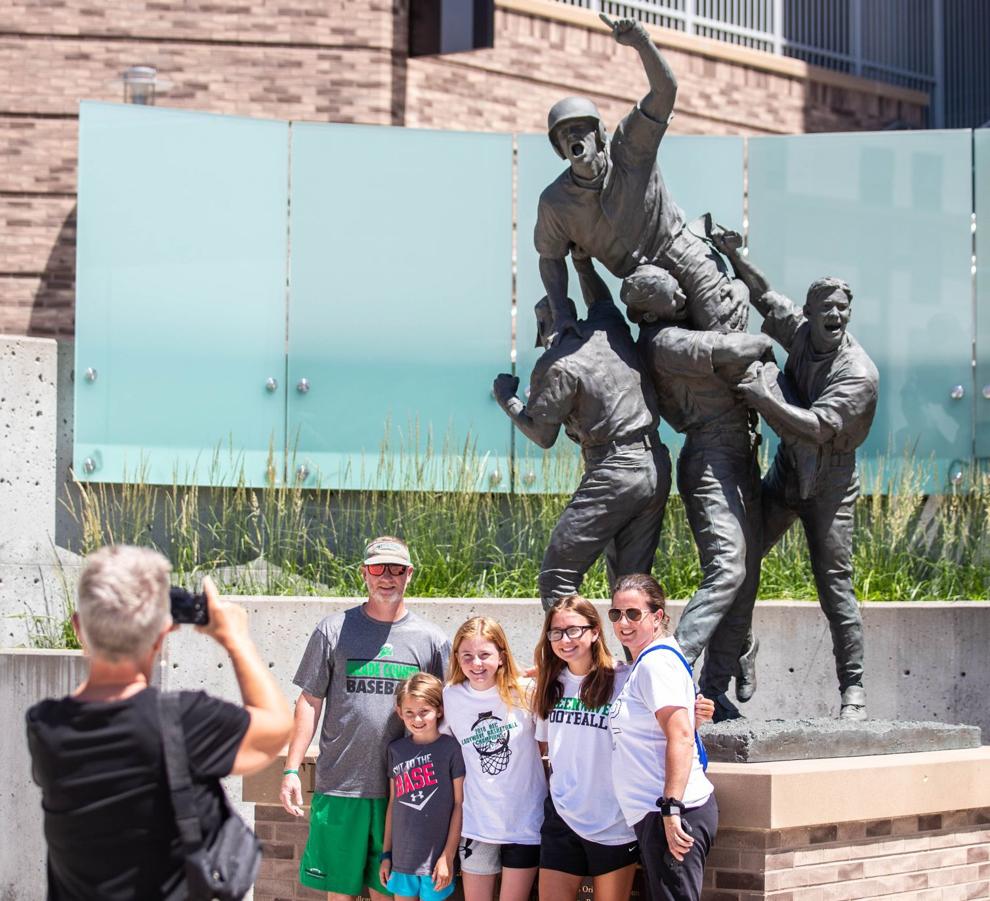 Rally
Protest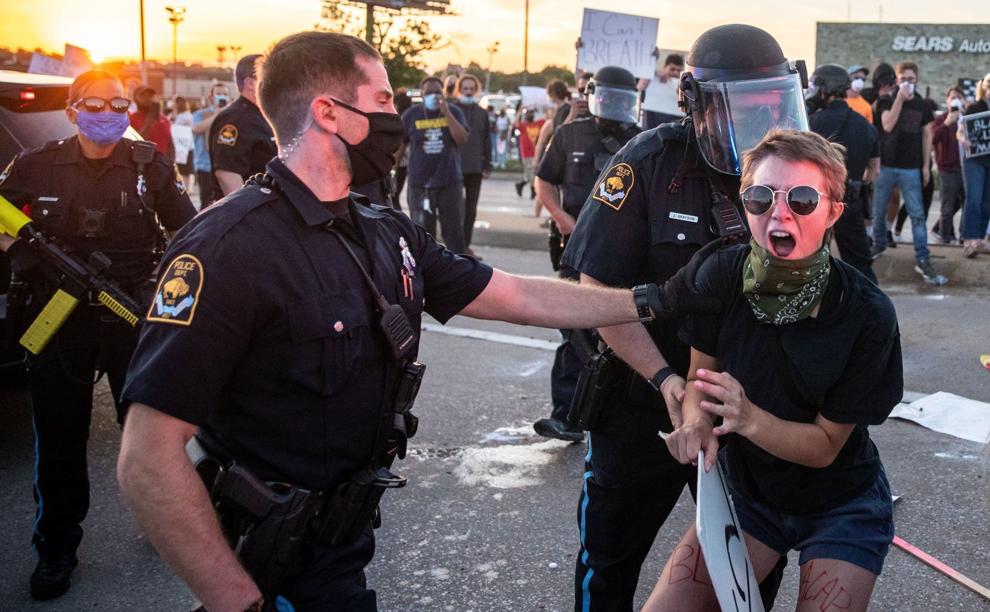 Hug
Rally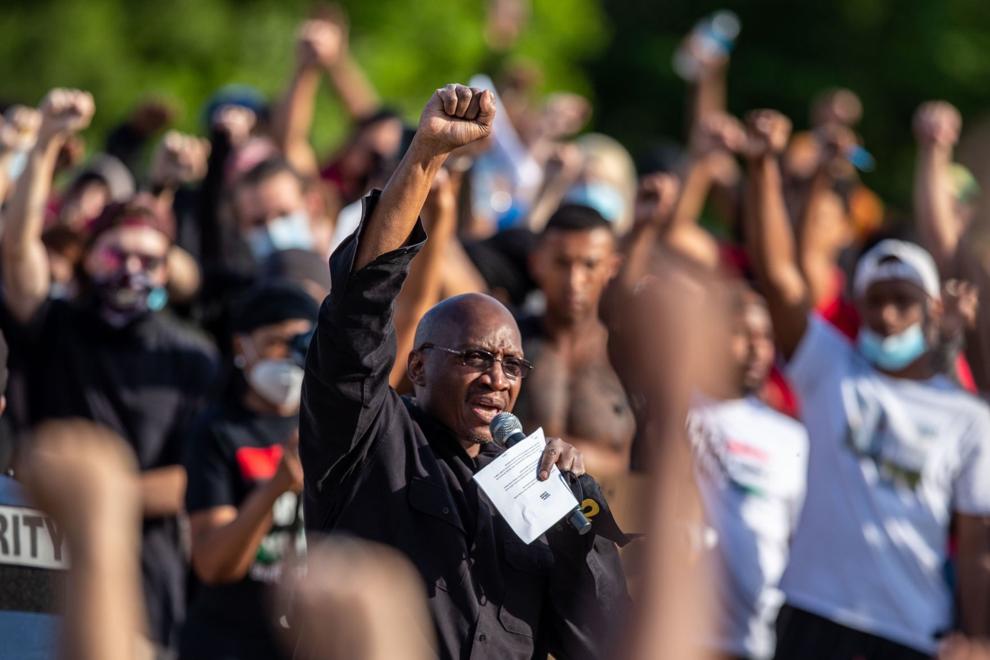 Fire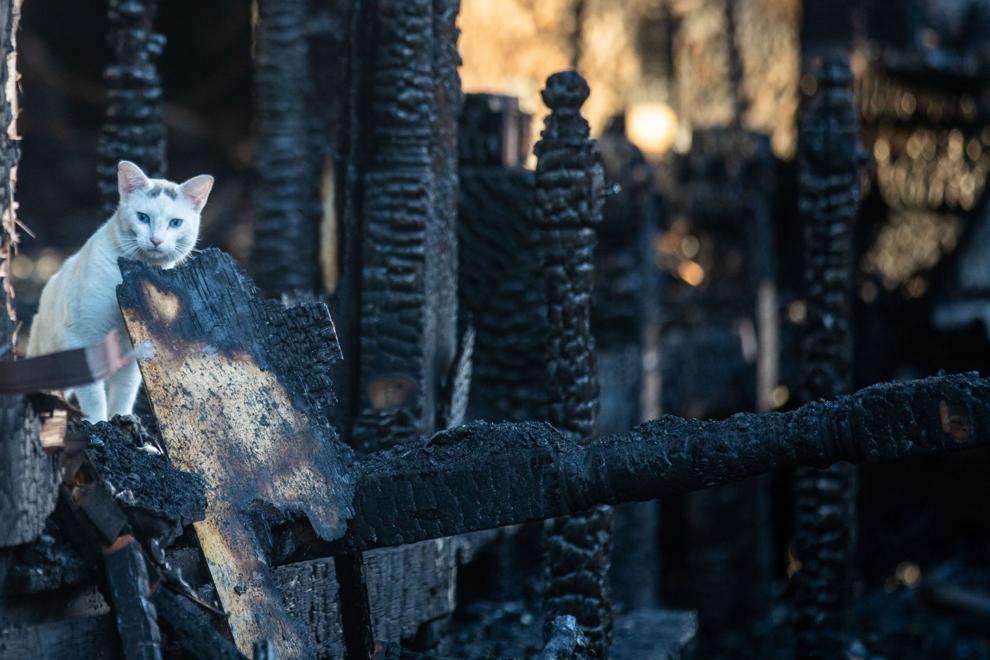 Police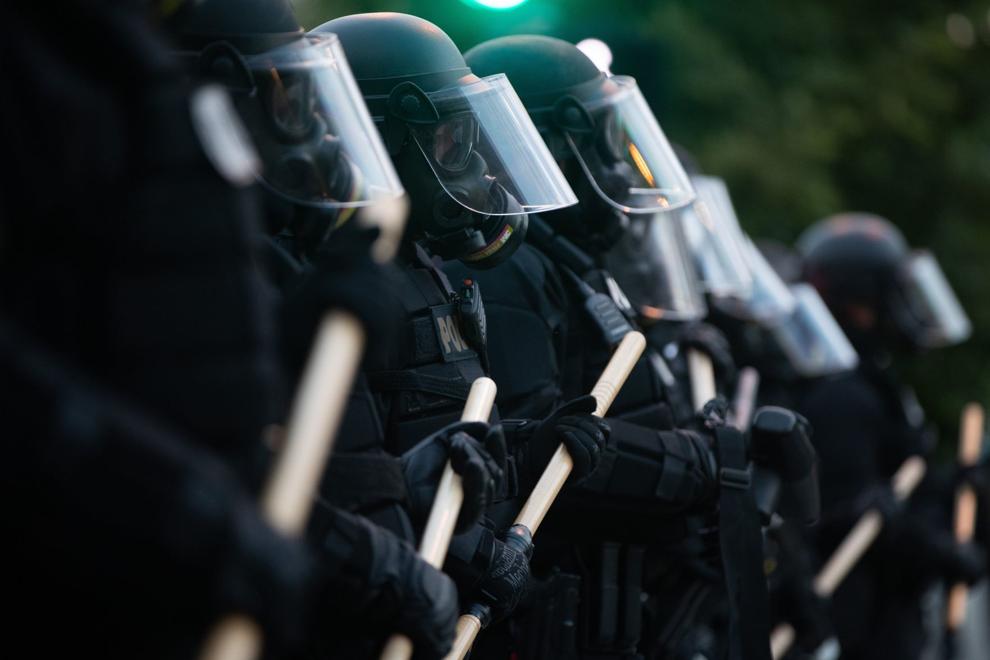 Protest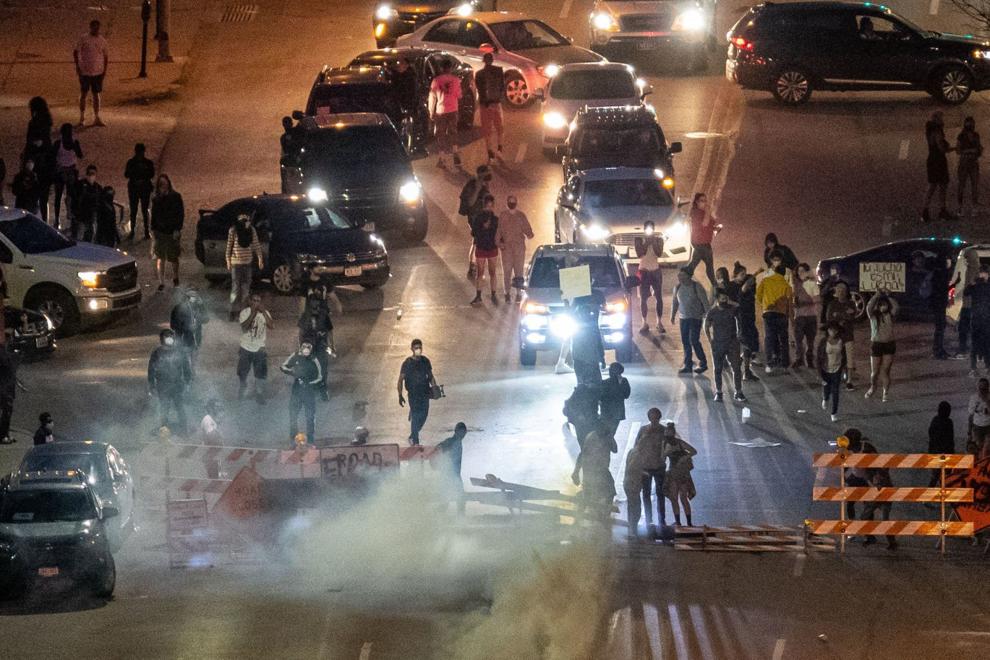 Protest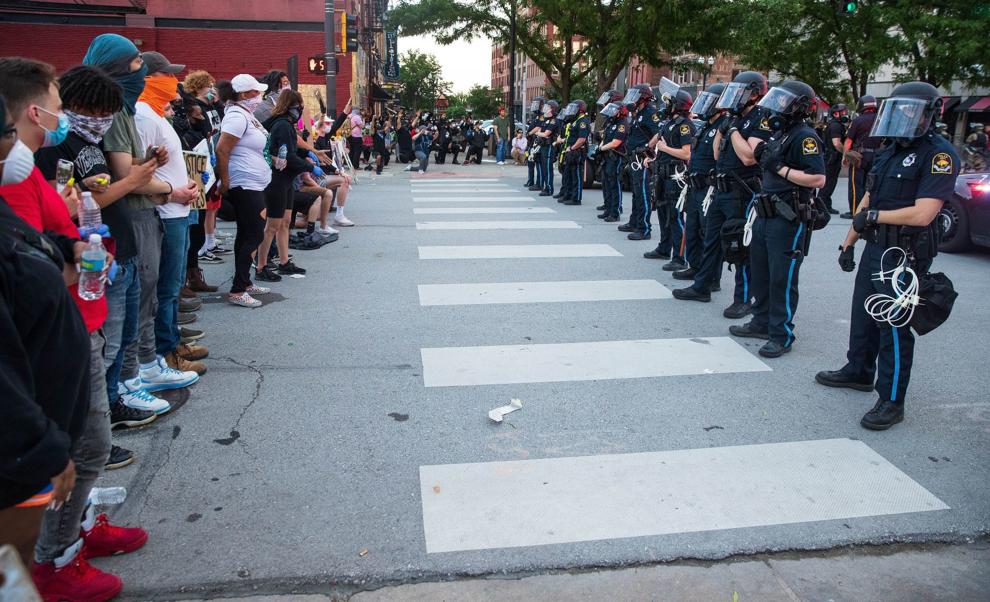 Protester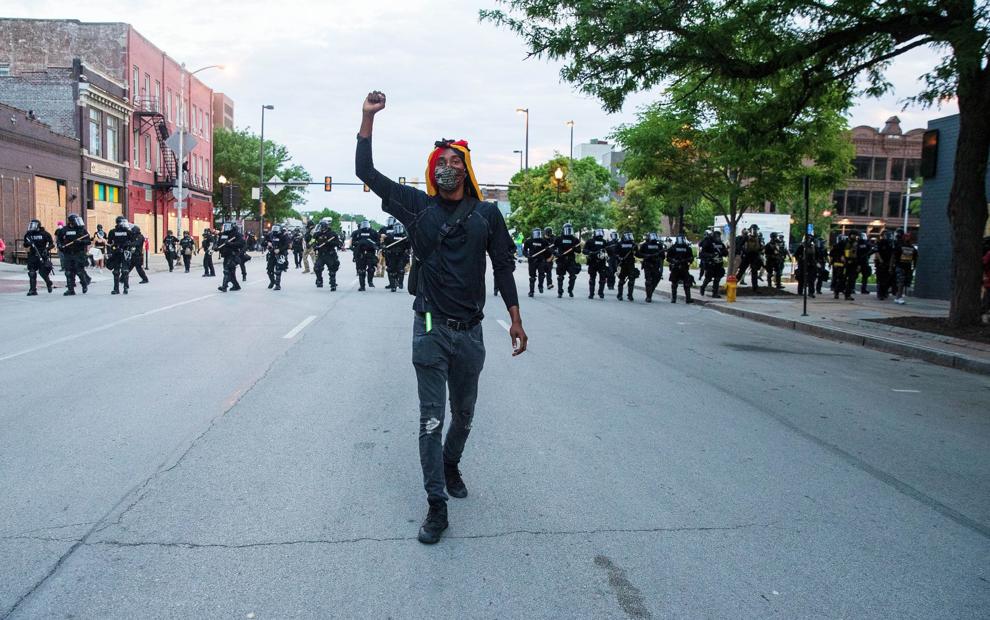 Protest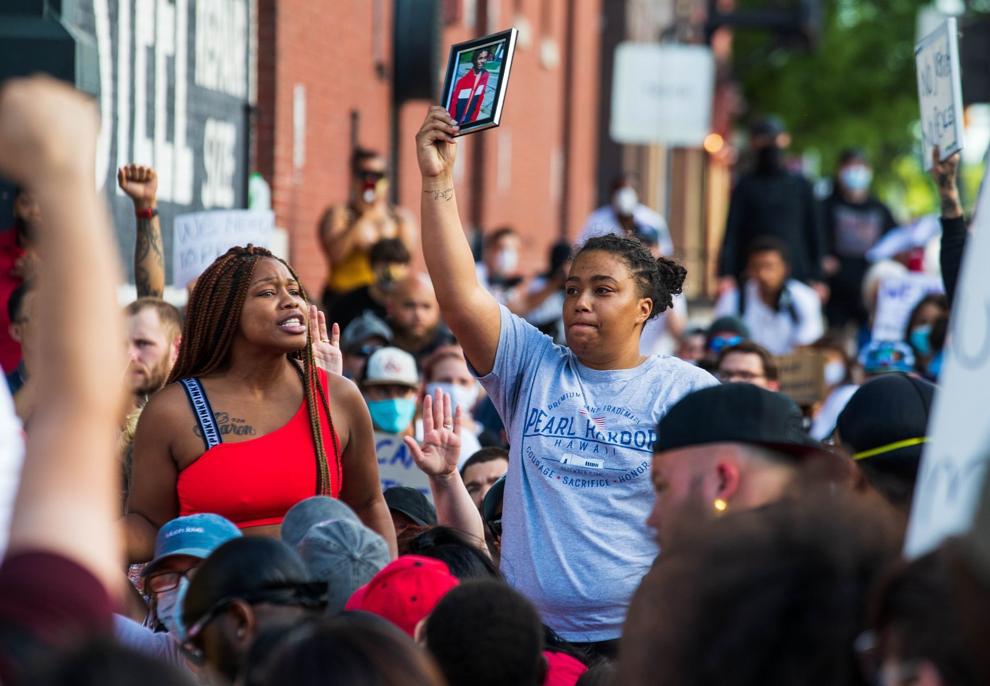 Police
Tear Gas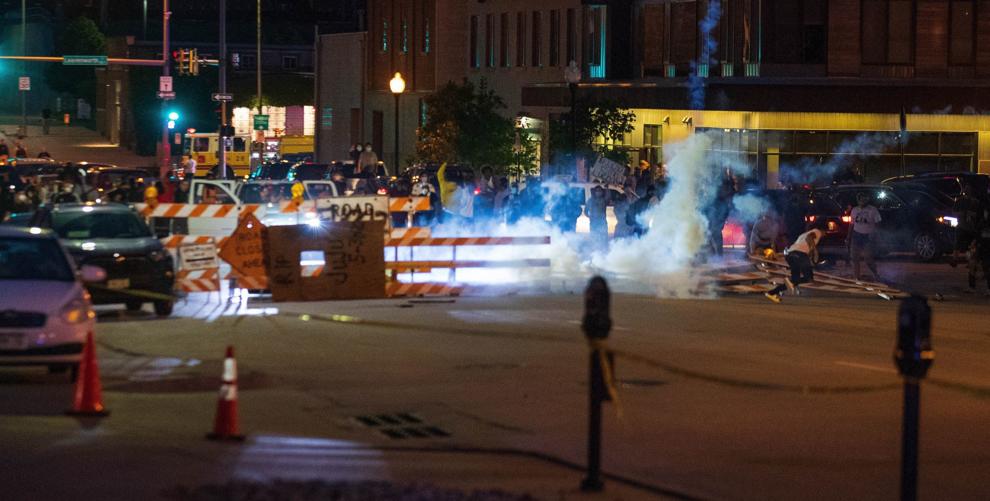 Police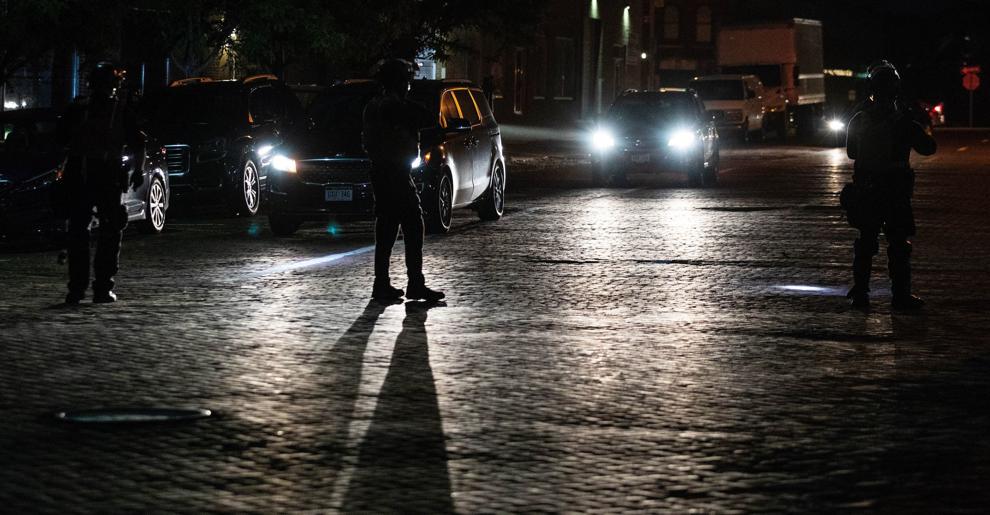 Protests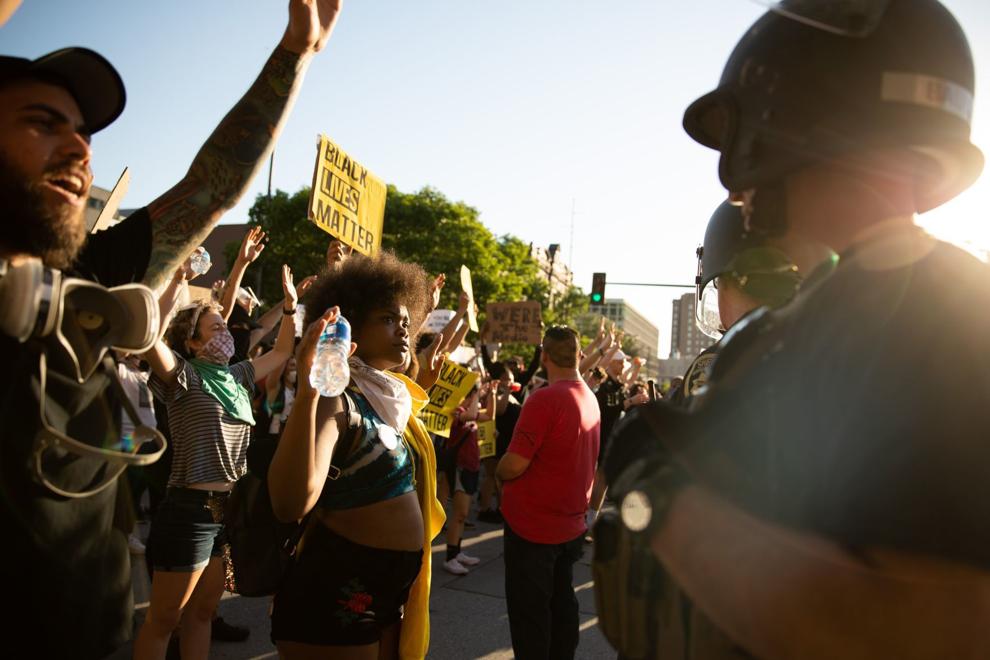 March
Protests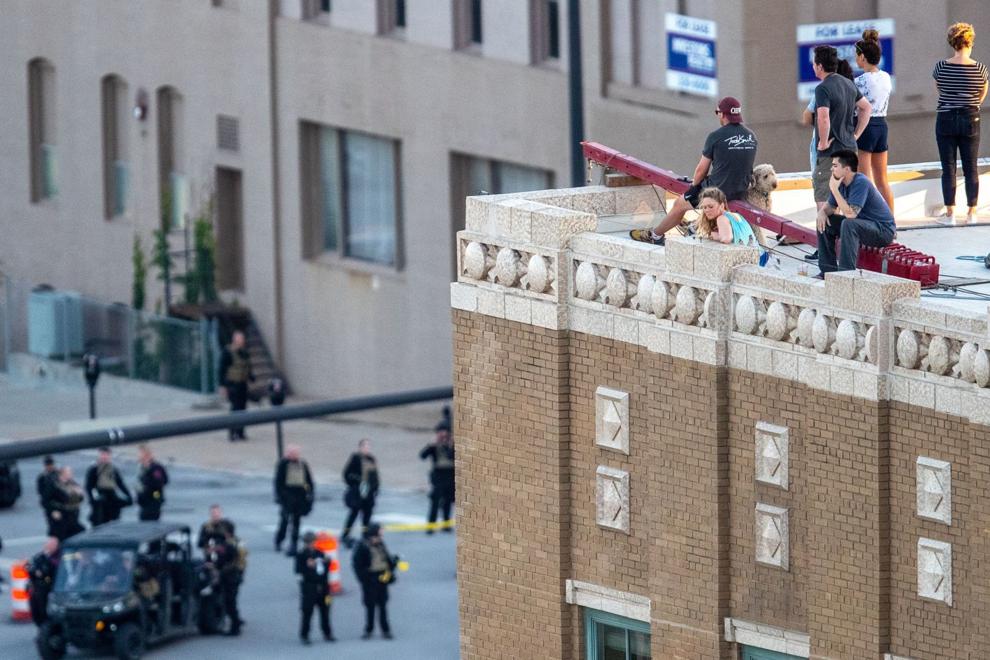 Flower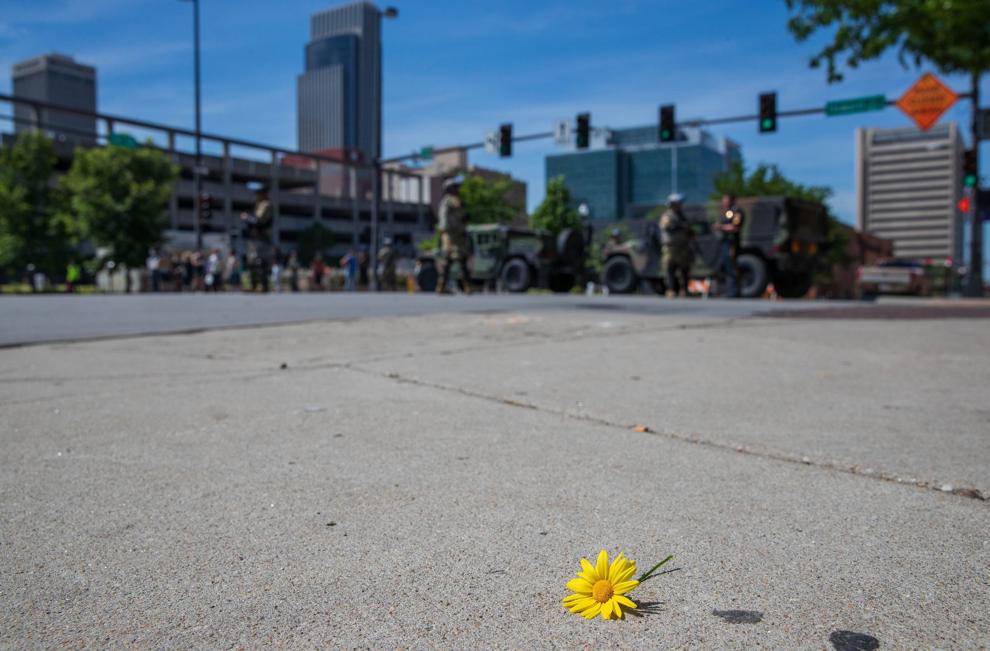 Protests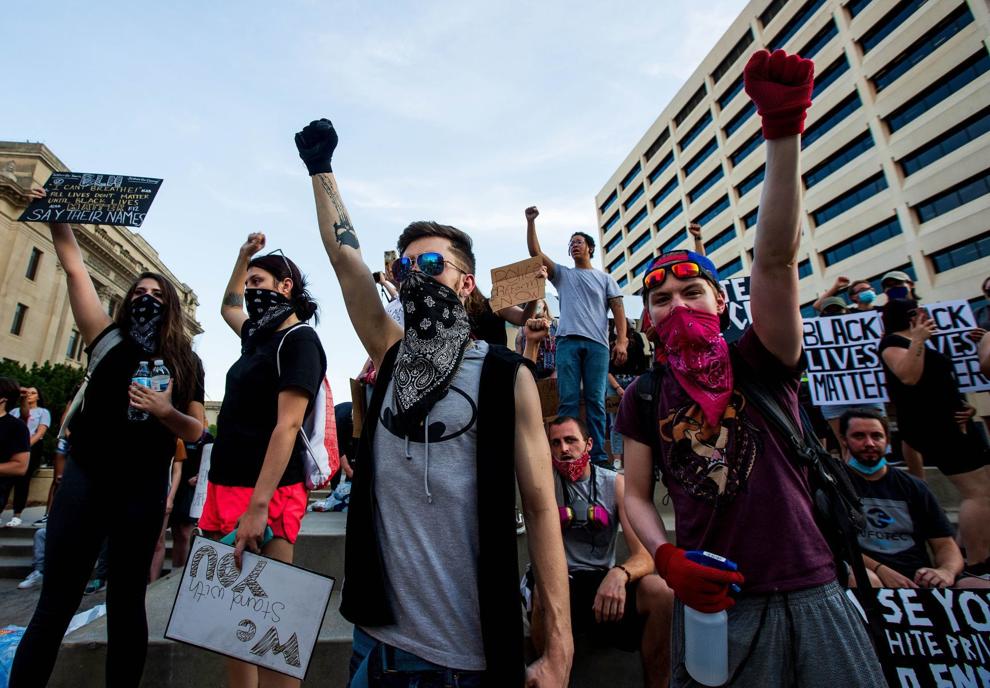 Flowers
Protester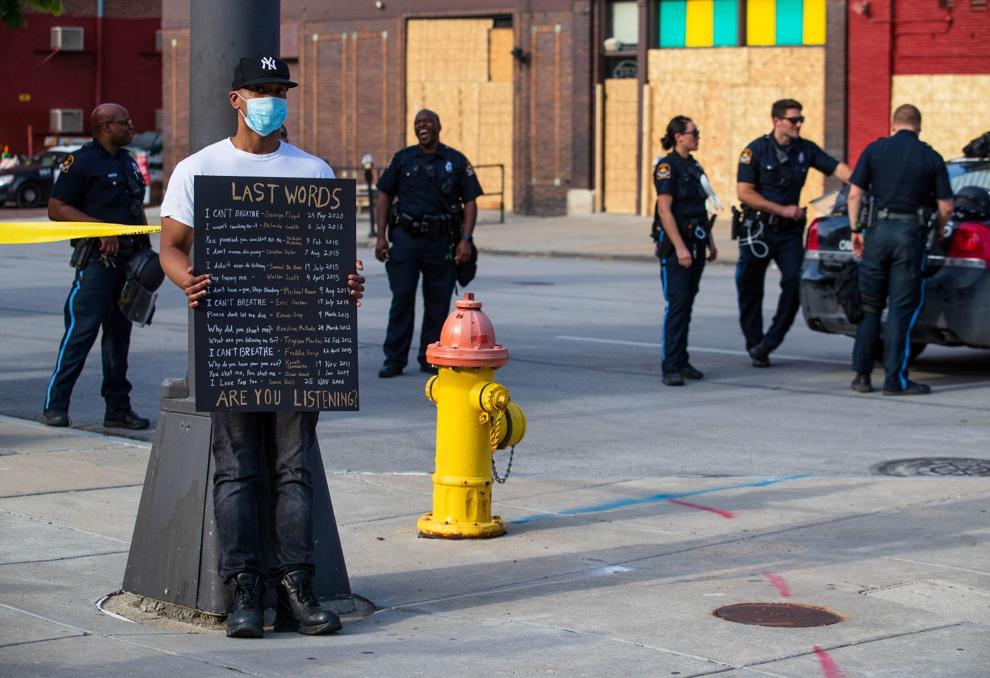 Protests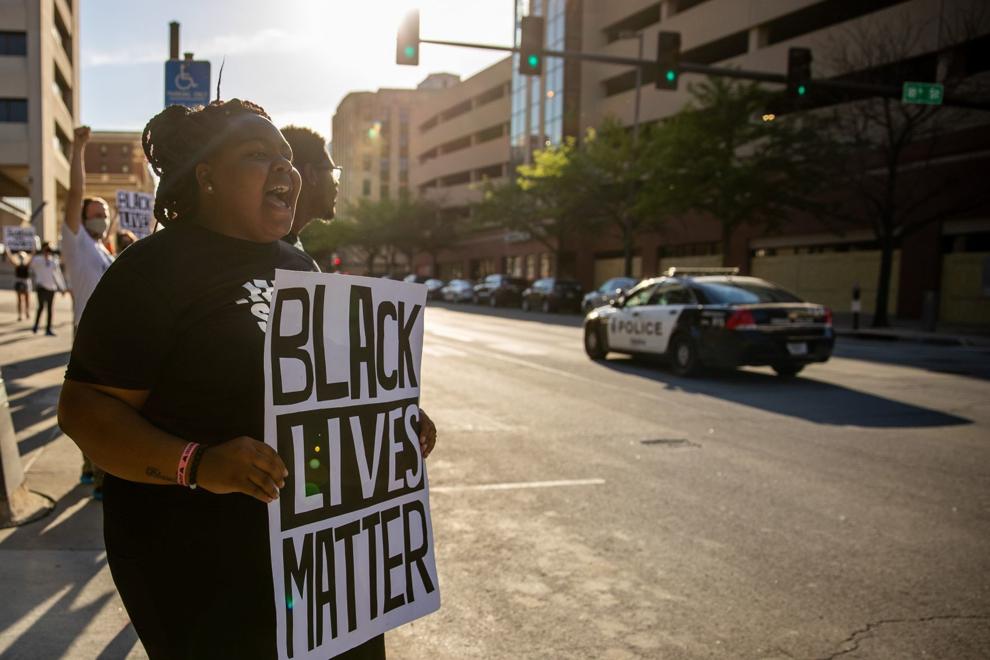 Sen. Ernie Chambers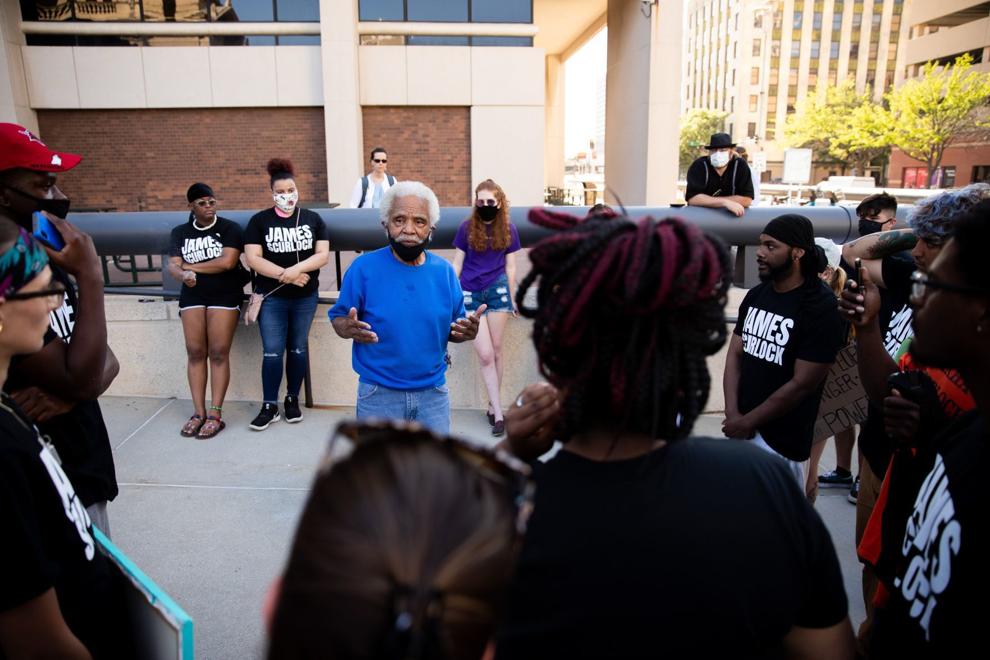 March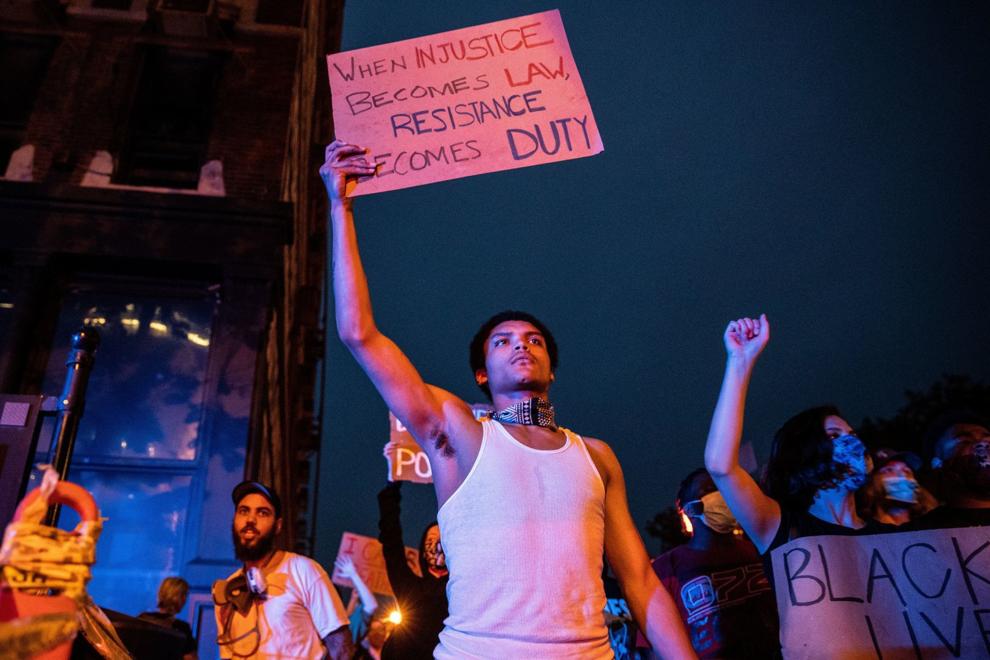 Mural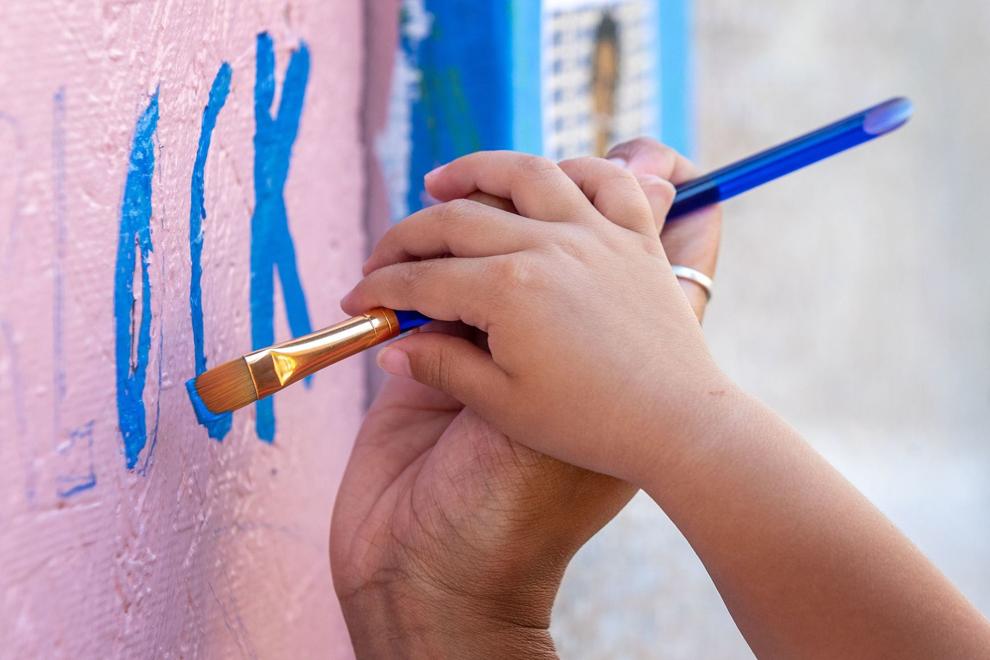 March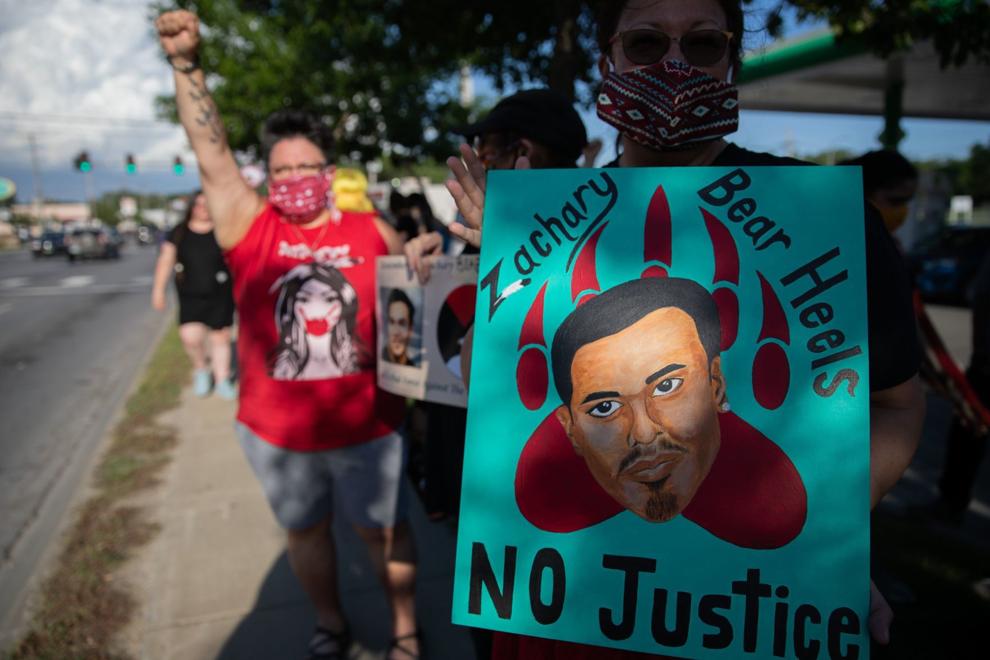 Rally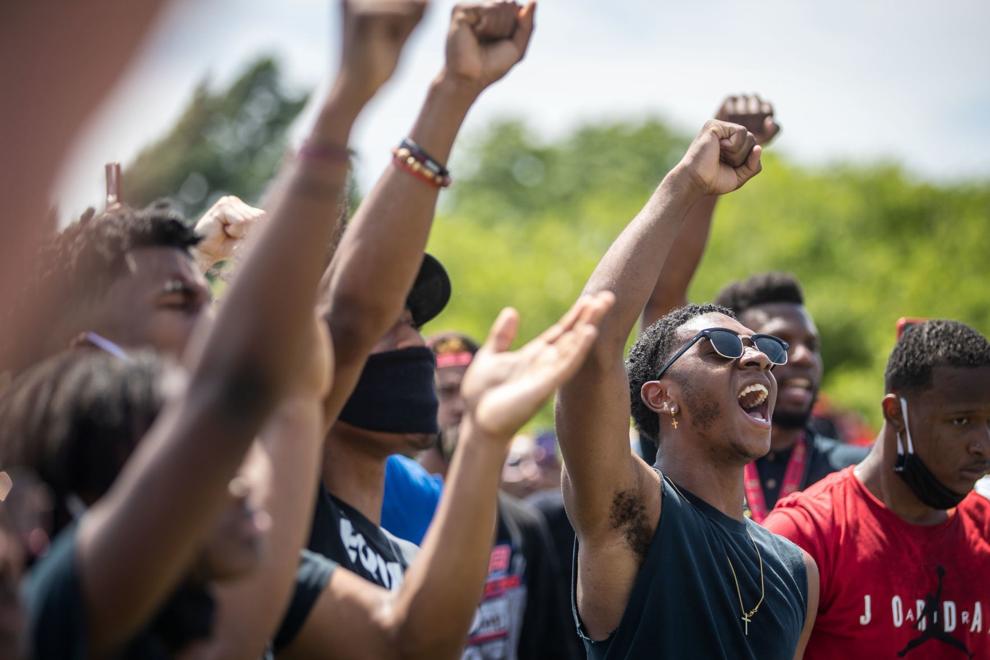 March

Rally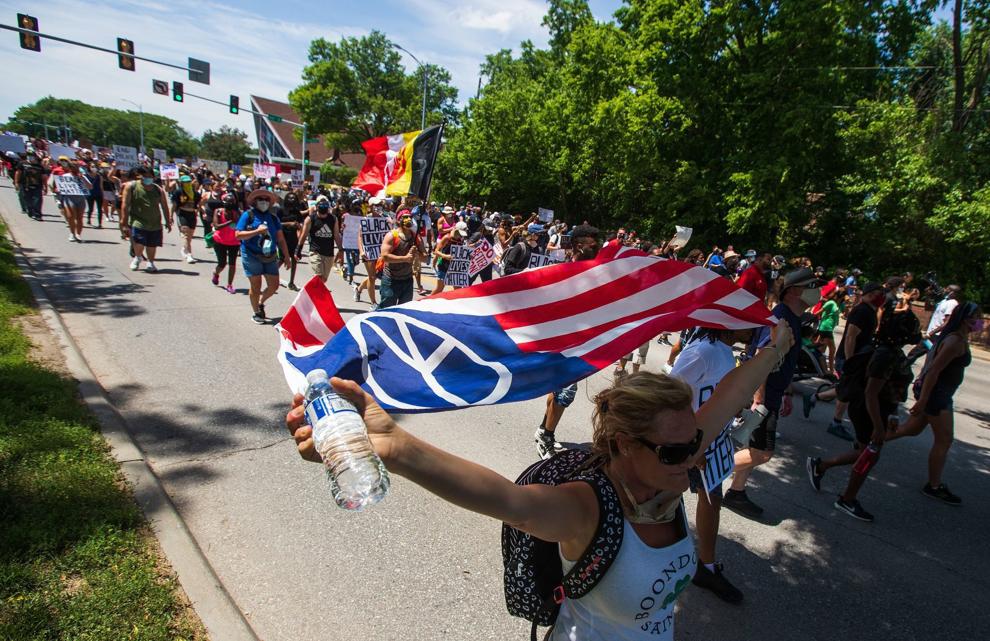 March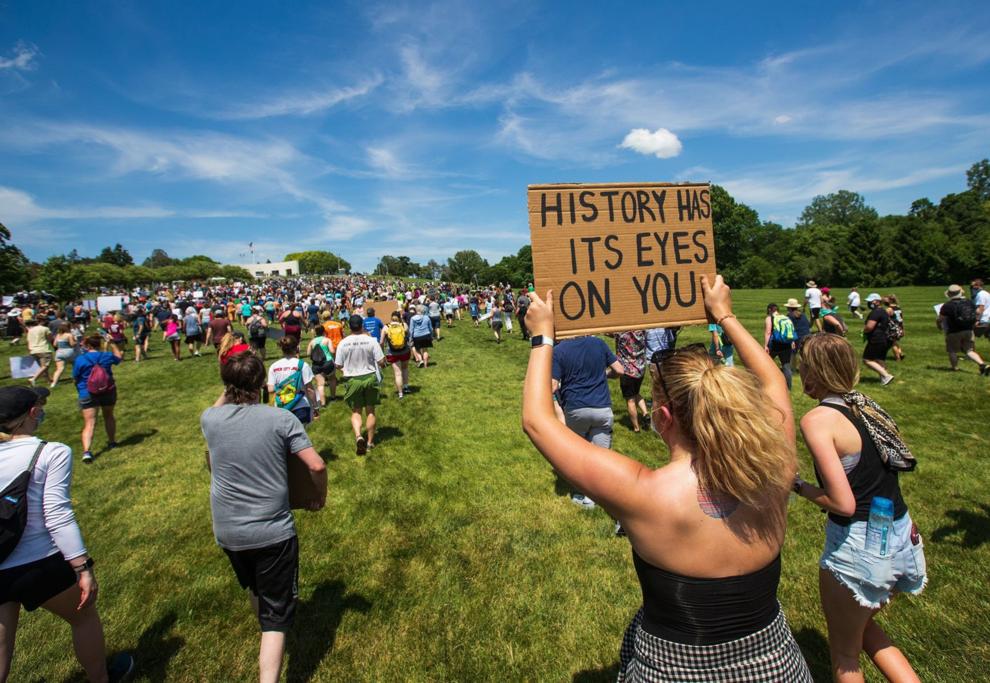 Rally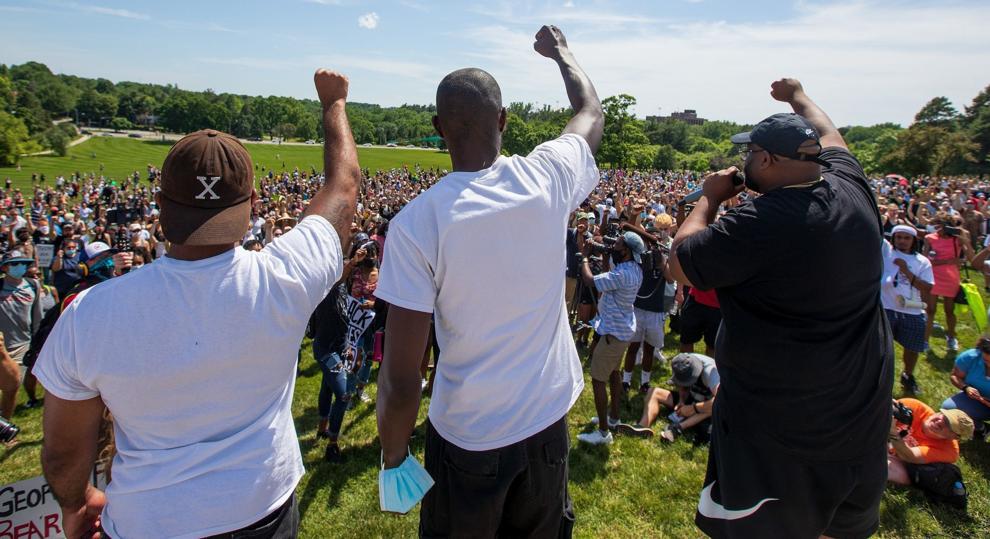 Rally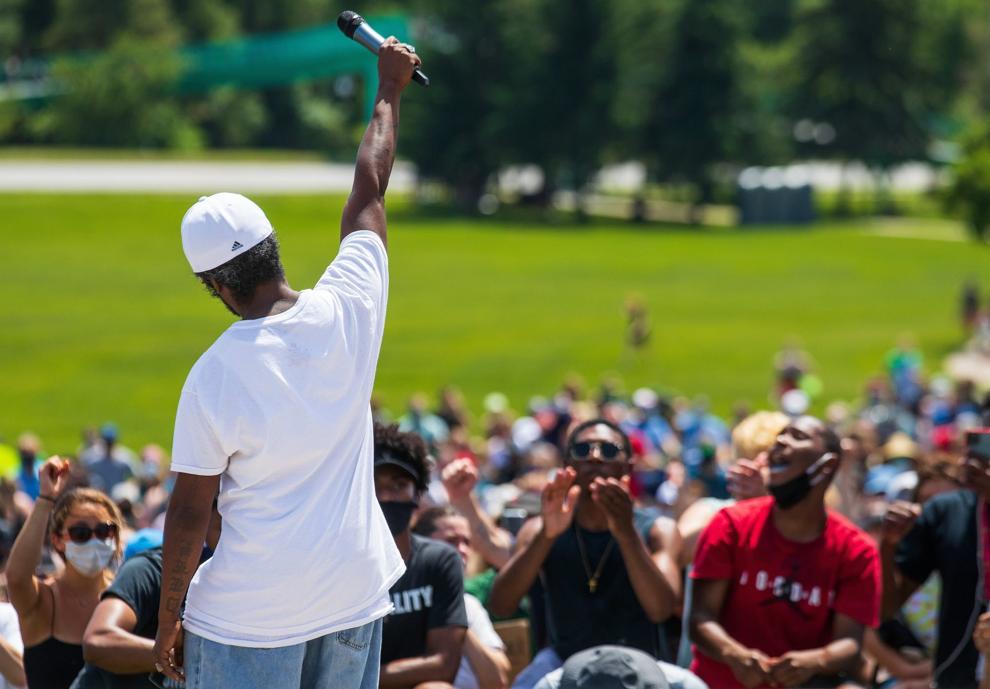 Zoo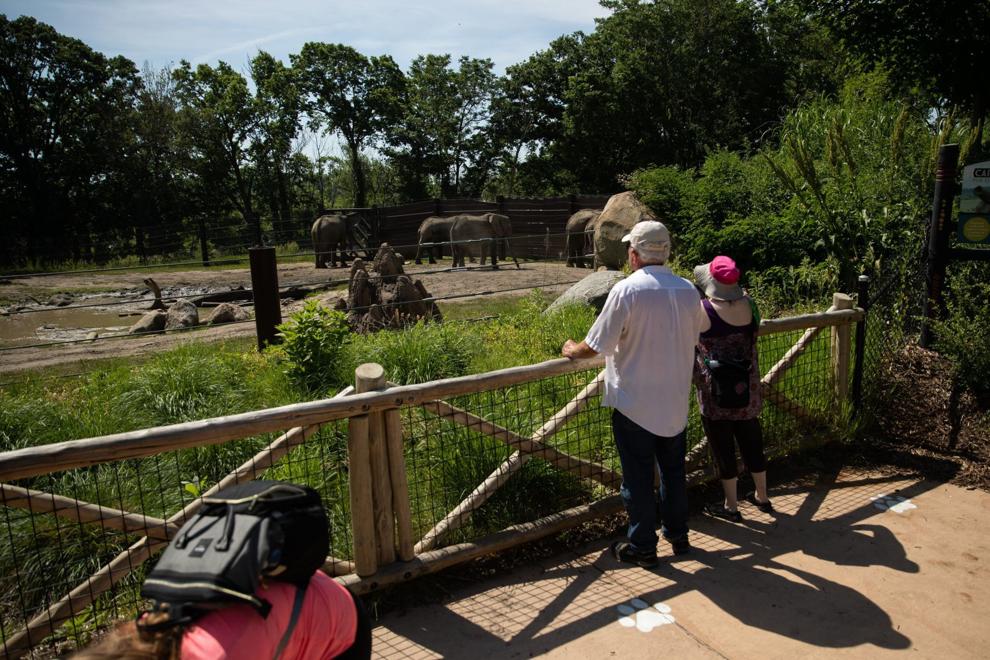 Black Lives Matter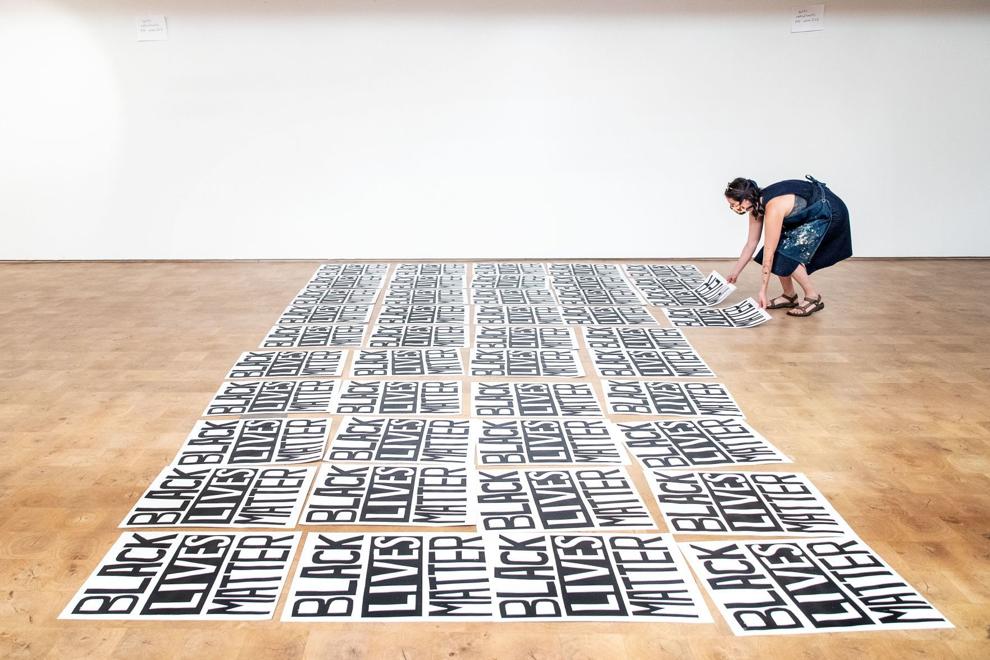 Rainbow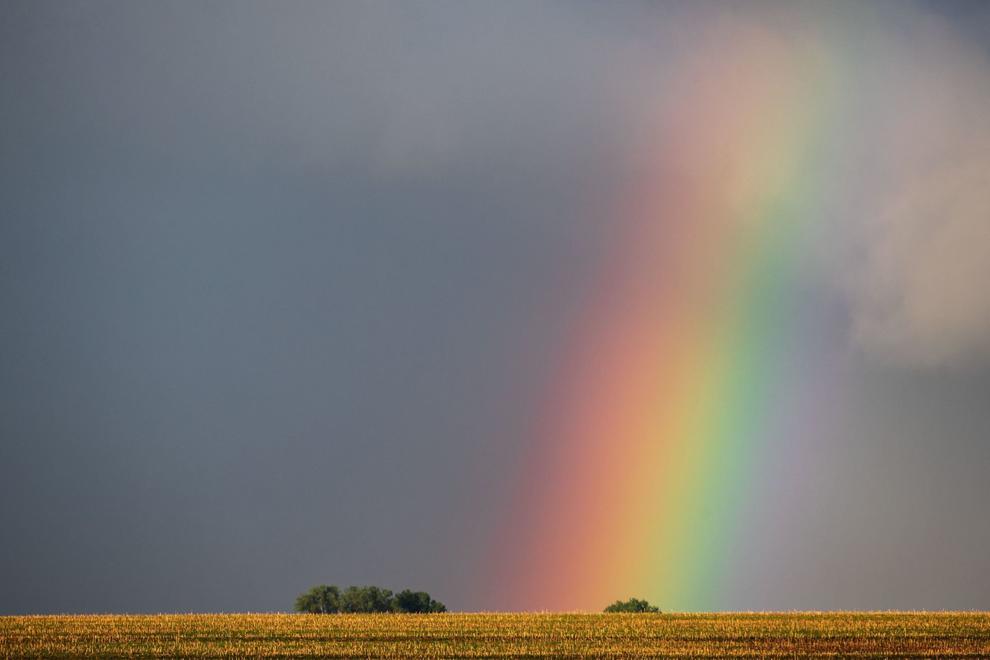 Splash Pad