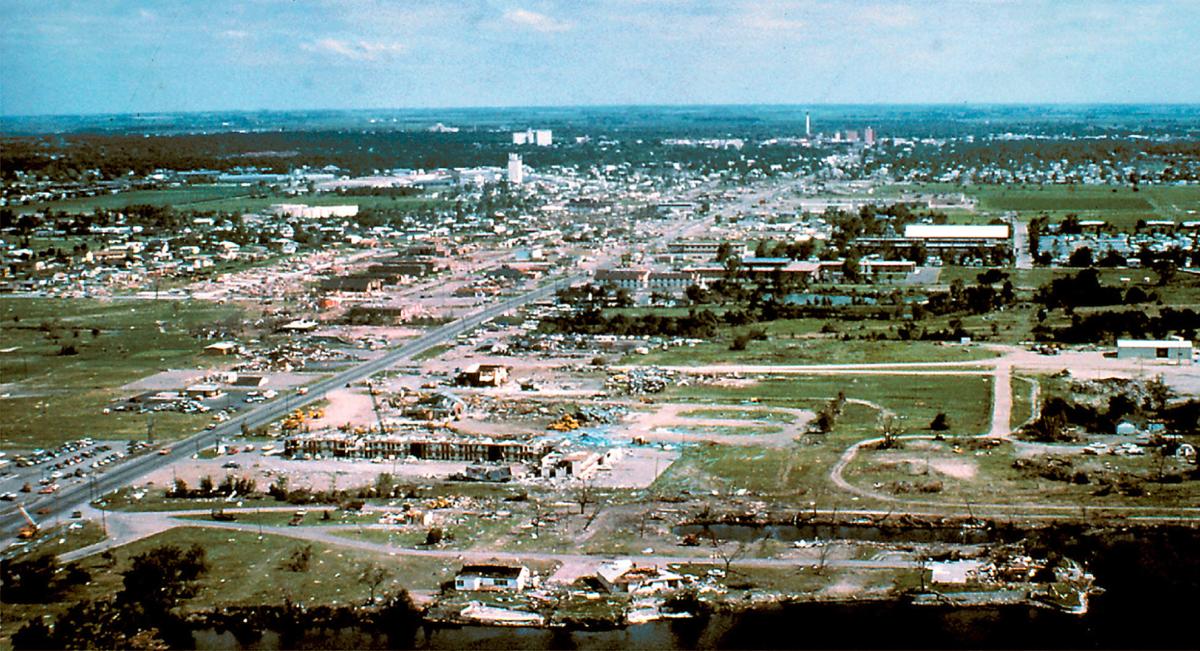 Five people were killed in the tornadoes that ripped through Grand Island on June 3, 1980. In addition, 266 people were injured and treated at the hospital, and 36 people were admitted.
Here are the five who died in the storm:
Robin Larson, 17, was thrown nearly a block from her trailer at the Tipton Trailer Court on South Locust Street. Her body was found in the rubble of the Dairy Queen on the southwest corner of Stolley Park Road and South Locust Street.
Larson and her fiancé were both thrown out of the trailer during the storm. Her fiancé was hospitalized.
Larson was born in Grand Island but moved away with her mother when she was 9. She had returned to Grand Island only two months before her death and was scheduled to be married on the day she was buried.
---
Charles Peterson, 66, was found dead in his bedroom at 3100 S. Locust St. Peterson graduated from Grand Island Senior High in 1934 and spent years working for the Union Pacific Railroad. He lived in Denver for a time before returning to Grand Island in 1967.
Peterson had laid down by a bedroom wall while his wife, Hattie, took shelter in a bathroom 4 feet away.
While in high school, Peterson was quarterback of the high school football team, was an all-state selection in basketball and also played baseball.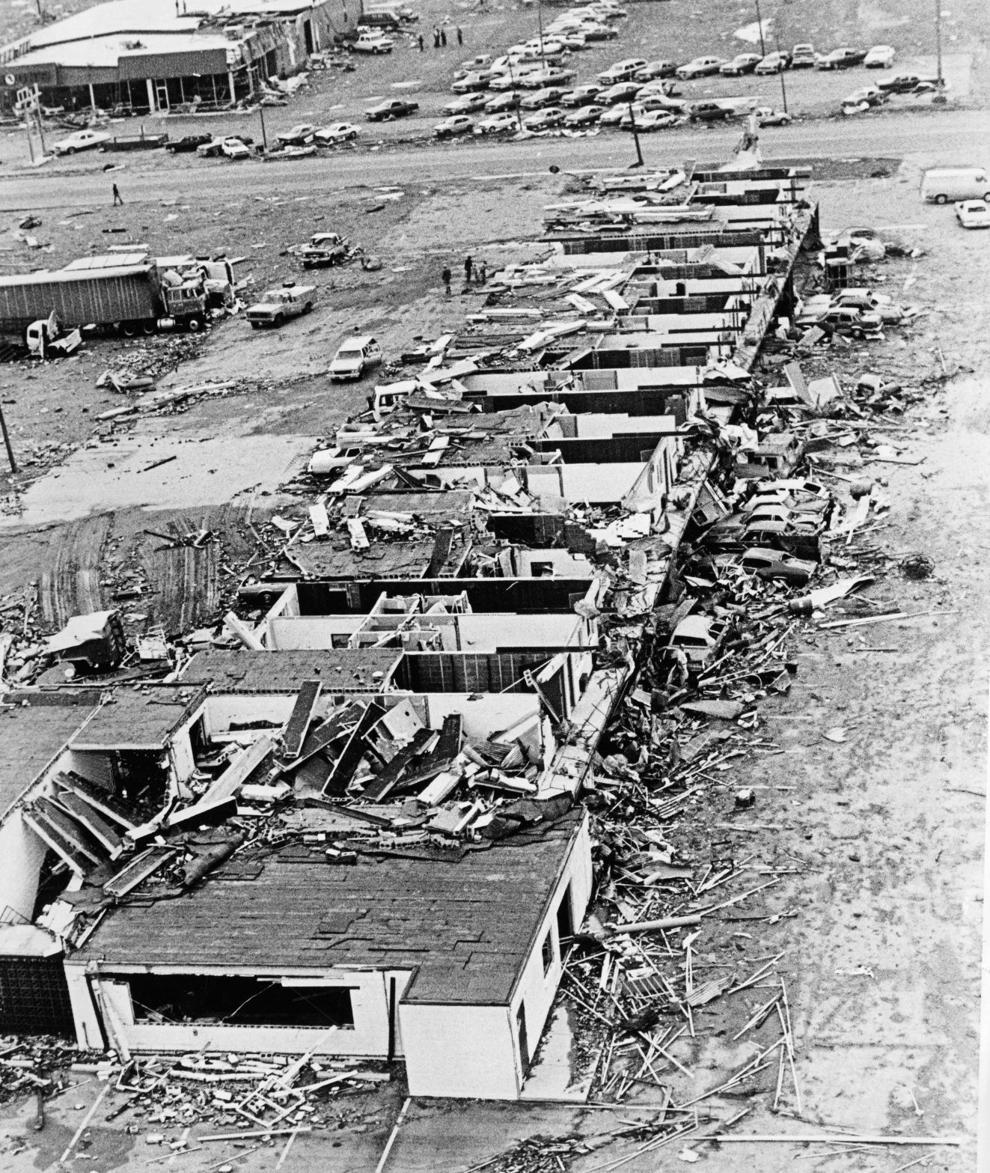 Ronnie Leece, 30, was found in the rubble of the Pagoda Lounge on South Locust Street.
Leece had been bowling with several Pagoda employees that night and stopped in the lounge after league bowling was canceled at the Meves Bowl.
Leece, a Central City native, had just finished a year of teaching and coaching at Hastings Junior High. He had lived at 2222 Bellwood Drive in Grand Island since December of 1979.
Leece was a veteran who had spent 2½ years in Vietnam.
---
Denise Behring, 19, was found dead in a car in northwest Grand Island.
Behring was working at the World of Toys and Hobbies at the Conestoga Mall that night. When the sirens sounded at 8:45 p.m., the store was closed, and Behring was sent home to find shelter.
She was the daughter of Lester and Mary Behring and graduated from Northwest High School in 1979.
That night, her parents were at the Ray Behring farm northwest of Grand Island having a birthday party for Ray's wife, Roberta, and Denise was invited. She may have been heading there the night of the storm.
---
Danny Davenport, 25, and his fiancée were driving down South Locust Street when the storm hit. They were planning to marry in September.
They had eaten in a restaurant and then taken shelter under a canopy at the Regal 8 Motel. He was hit in the back of the head by a beam and died three days later.
Davenport lived in Overton and was a volunteer firefighter. He worked with his father at Foote Oil Co.
---
Photos: Looking back at the deadly 1980 tornadoes in Grand Island