LINCOLN — Gov. Pete Ricketts rejected a call from four state senators to cancel the state's $27 million contract with TestNebraska. He said the Utah companies behind the testing were the only group available for the hard-to-obtain tests.
"Every state was out there trying to find ways to expand testing and they still are looking — we're still looking for ways," Ricketts said Monday.
"We found a consortium of companies that had access to all of these (testing) materials that was able to set up very, very quickly," the Republican governor added. "I don't know of anyone else who was offering the same sort of thing."
State Sen. Machaela Cavanaugh of Omaha joined three other Democratic senators in calling for the cancellation of the contract with Nomi Health of Orem, Utah, and three other firms from the so-called Silicon Slope in that state.
The senators questioned the expertise of Nomi Health, which is a data collection firm with little health background, and its ability to provide 540,000 COVID-19 test kits for Nebraska. They said the money should have been invested in Nebraska tech companies and its public labs.
"During this economic crisis it is also vitally important that every dollar we have be prioritized for reinvestment into Nebraska to strengthen our existing healthcare infrastructure," said a press release signed by Cavanaugh and fellow Sens. Megan Hunt and Rick Kolowski of Omaha and Carol Blood of Bellevue.
But Ricketts, at his daily coronavirus briefing on Monday, called the request by the senators "ludicrous" and accused them of not wanting to have testing in the state.
"They should be happy that we're doing the tests. That's a good thing," the governor said.
Ricketts signed the $27 million contract with tech firms Nomi Health, Qualtrics and Domo, and a health care company, SafeLane Health, on April 19 and announced the deal on April 21, when the TestNebraska.com website was launched for residents to sign up for tests. Iowa announced an almost identical contract on April 21 with the companies, which had already been running a TestUtah program for a few weeks.
But questions have been raised about whether Nebraska companies and public agencies, including the University of Nebraska Medical Center, which has specialized in dealing with infectious diseases, should have been offered the no-bid contract.
And concerns have been raised about the accuracy of the TestNebraska testing, which through Sunday had provided 2,358 tests, of which 80 were positive, a 3.4% rate for positive tests. That compares to a 17.9% positive rate for tests done through the state's public health lab, private labs and hospitals across the state, leading to questions about such a wide disparity.
"We should be starting with Nebraska companies and Nebraska health care infrastructure. (Instead) we looked outside of the state," Cavanaugh said.
But Ricketts said that there aren't "tons of companies" set up to battle a pandemic and that several other states were being offered services by the Utah group. He said Nebraska needed to act now or miss an opportunity.
The state's public health lab and UNMC, he said, lacked the space to set up a lab to handle the tests, and they did not have the test kits or the high-tech machines used to analyze the tests. Nebraska's lab was instead set up at St. Elizabeth hospital in Lincoln, though Ricketts said the public health lab was used to verify the lab tests, and UNMC had offered the same service.
"UNMC told us they wanted us to get to 3,000 tests a day. So we went out and figured out a way to do," the governor said. "The senators just don't understand what this all involves to pull together something like this so quickly."
Cavanaugh said the state, if it lacked the testing supplies and equipment, should have just purchased that, and let Nebraska labs handle the tests. But Ricketts said Nebraska was offered only one option — the contract that it signed.
The governor said that there's such a wide disparity in positive test results because TestNebraska is testing health care providers and others who have no symptoms, while others are testing workers in packinghouses and other hot spots. When asked if he could provide the number of positive tests for TestNebraska for only those who indicated they had symptoms, Ricketts said he'd have to look into it.
In Utah, the Salt Lake City Tribune reported that when the positive rate for TestUtah and other testing was compared for only those showing symptoms, TestUtah still showed fewer positive tests. Accuracy of testing is vital in a pandemic, officials have said, and if tests are inaccurate, that would allow infected people who falsely tested negative to spread the disease.
Information provided to The World-Herald indicated that the Utah firms delivered 30,000 coronavirus test kits by the deadline spelled out in the contract, April 28, but that two of the four polymerase chain reaction (PCR) machines due by that date and one automated extraction machine due on April 28 were late arriving, by between five and nine days. Testing began on May 4.
Ricketts urged Nebraskans to be patient with TestNebraska and addressed a couple of problems that surfaced last week.
On Friday, people age 65 and over along with meatpacking plant workers were added as "priorities" for testing, which sparked a deluge of new approvals for testing that quickly gobbled up all the available times for tests at the state's four TestNebraska test sites, Omaha, Lincoln, Grand Island and (beginning Monday) Schuyler.
The state's call center to address questions about TestNebraska was overwhelmed with calls as a result, Ricketts said. More personnel are being hired to handle the calls.
The TestNebraska website now tells people that their test results will be ready in 72 hours. Initially, Ricketts had said test results would be turned around in 48 hours, but he said the lab's median time for returning results has been about three days.
The briefing came as the state recorded its 100th death from COVID-19, the disease caused by the coronavirus. The number of cases stood at 8,572 as of Monday evening.
Transparency
Ricketts rejected a call from AARP Nebraska Director Todd Stubbendieck to name long-term care facilities that have had coronavirus cases. Stubbendieck said the disclosures are needed to protect public health and to protect people who live and work at nursing homes and assisted living facilities.
As of Wednesday, 455 residents or staff of long-term care facilities had tested positive for the potentially deadly virus, while long-term care residents accounted for two of every three deaths from the virus. Nebraska is one of 13 states in which half of or more deaths are nursing home residents, Stubbendieck said.
"Greater transparency is a key tool in this fight," he said.
Ricketts, however, has released only aggregate numbers for those facilities. He said Monday that families should ask facilities if they want to know whether there have been cases there. He said local health departments can release names of specific facilities only if they verify the information and get permission from the facility.
Reopening
All but four Nebraska counties will be allowed to ease up on social distancing restrictions by next Monday. Ricketts announced that he would allow dine-in restaurants, hair salons, massage therapy and other close-contact services to reopen in the Elkhorn Logan Valley Health Department on Wednesday.
Counties in the Two Rivers, South Heartland and Public Health Solutions health districts can follow on Monday. They will join 69 other counties with looser restrictions.
That leaves two coronavirus hot spots under the tighter restrictions, the Central District Health Department — encompassing Hall, Hamilton and Merrick Counties — and the Dakota County Health Department.
Poll workers
Ricketts signed an executive order Monday allowing residents from outside a county to serve as poll workers during Tuesday's primary. He said the order will make it possible for National Guard members to step in as needed, especially in eight hard-hit or higher-population counties: Douglas, Lancaster, Dakota, Dawson, Hall, Lincoln, Madison and Scotts Bluff.
New directives
State guidance for reopening barbershops, beauty salons, tattoo parlors and massage studios has been posted on the website of the State Department of Health and Human Services.
---
Our best staff photos of May 2020
Photos: Our best staff photos of May 2020
Iowa Bars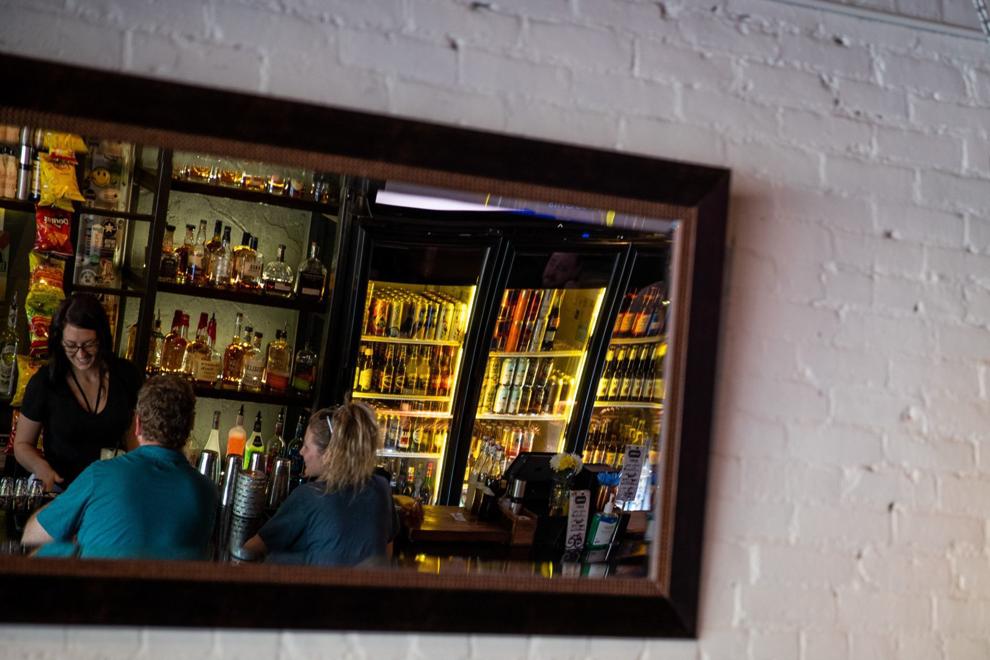 Iowa Bars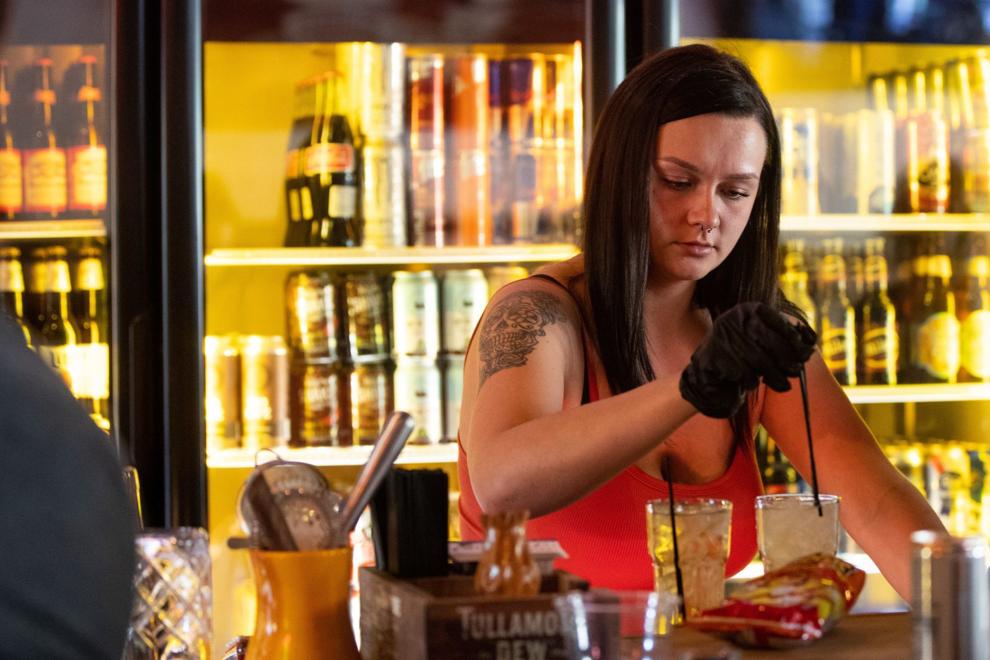 Protest 1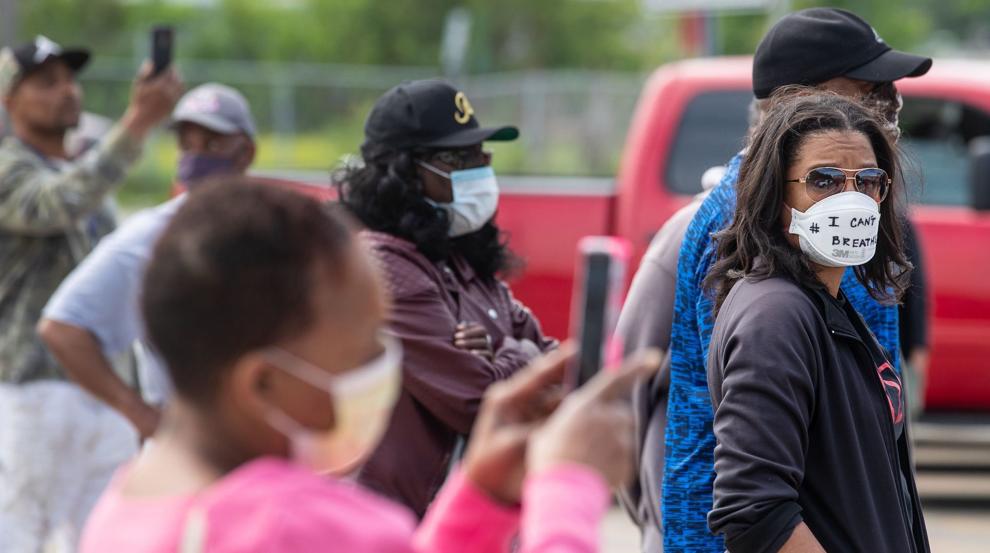 May Rain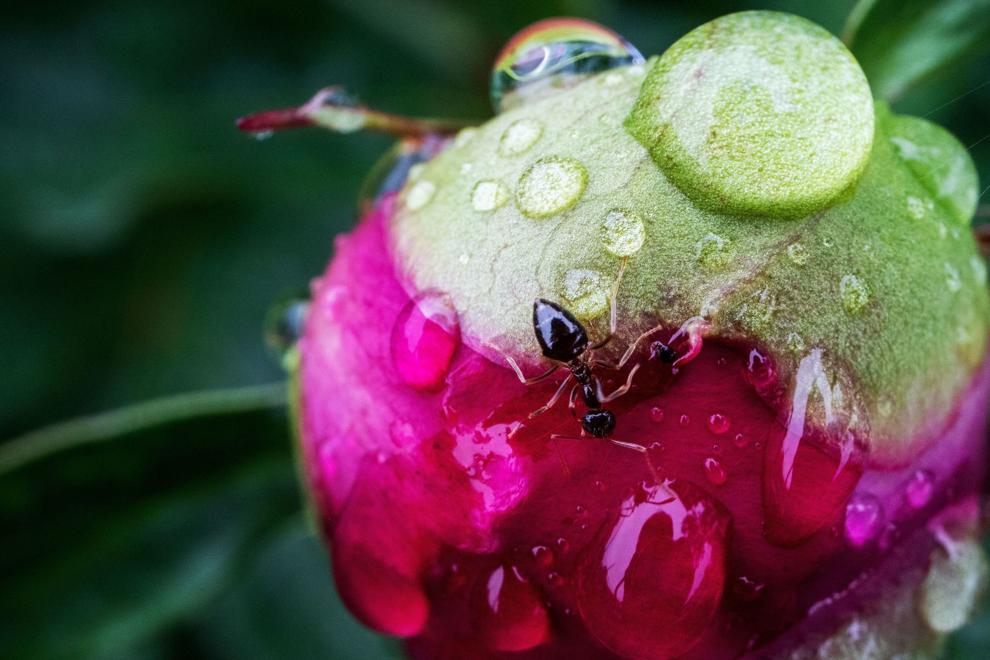 May Rain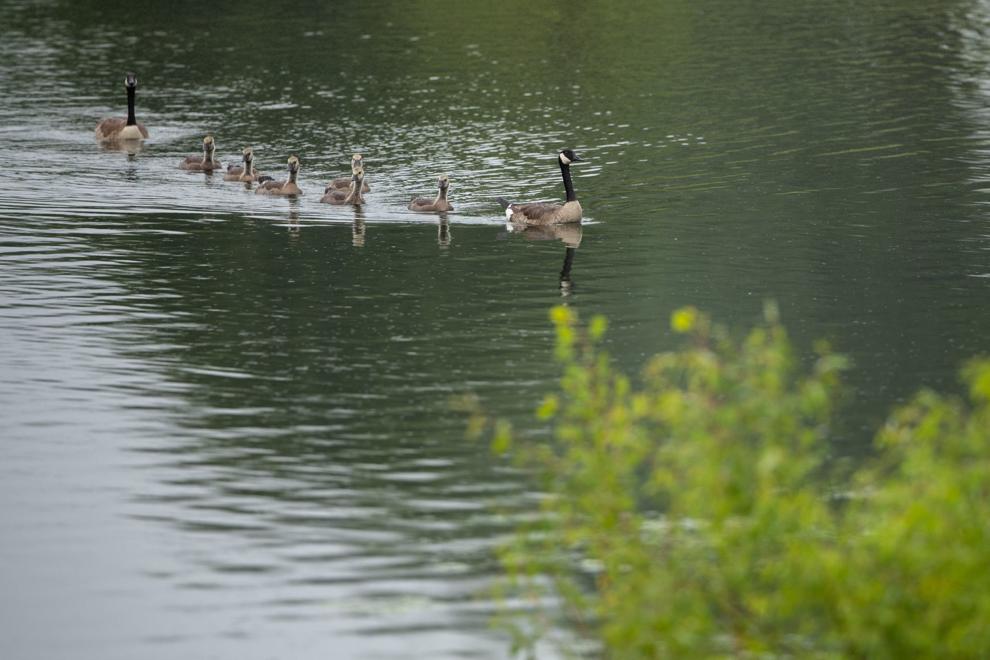 Memorial Day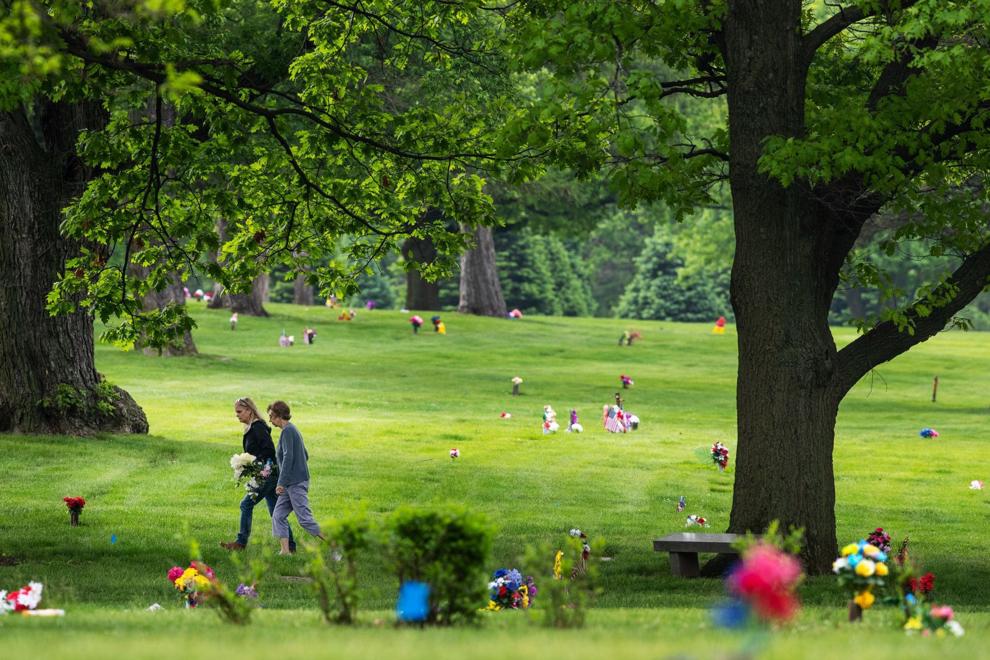 Memorial Day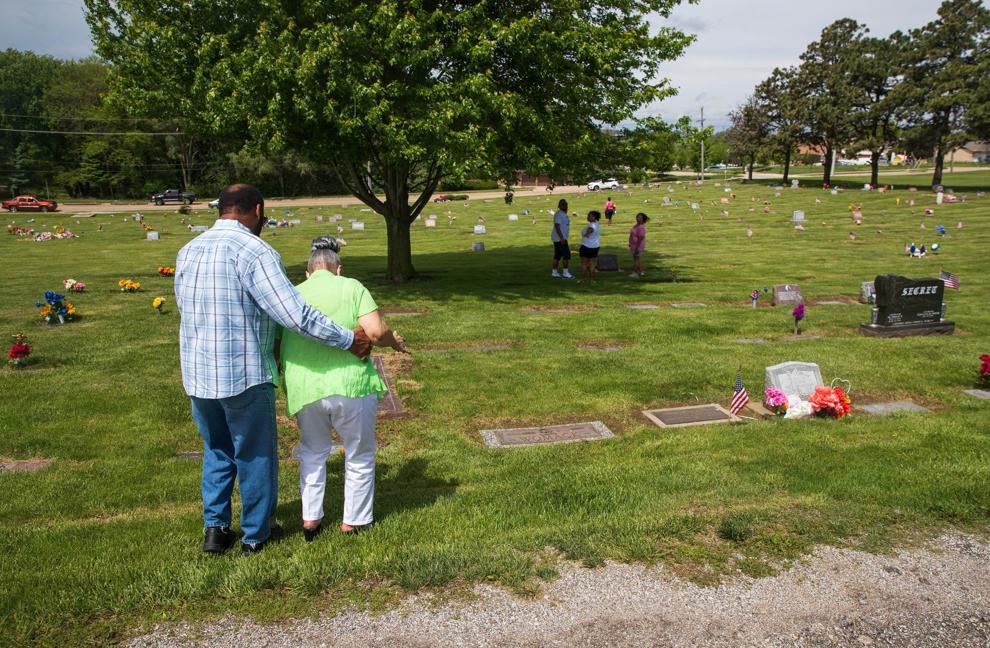 Memorial Day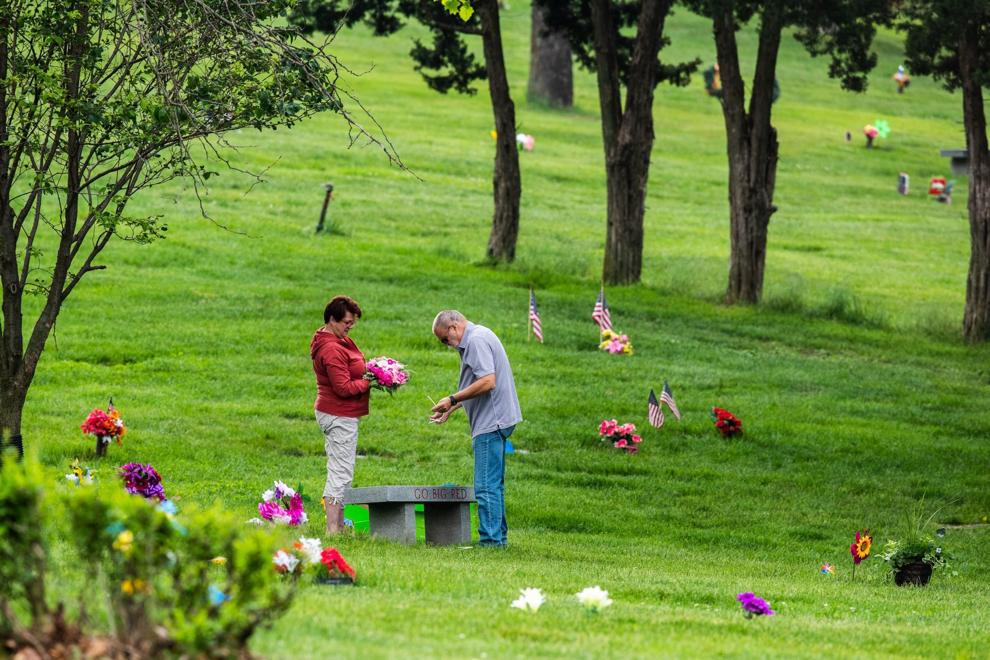 Memorial Day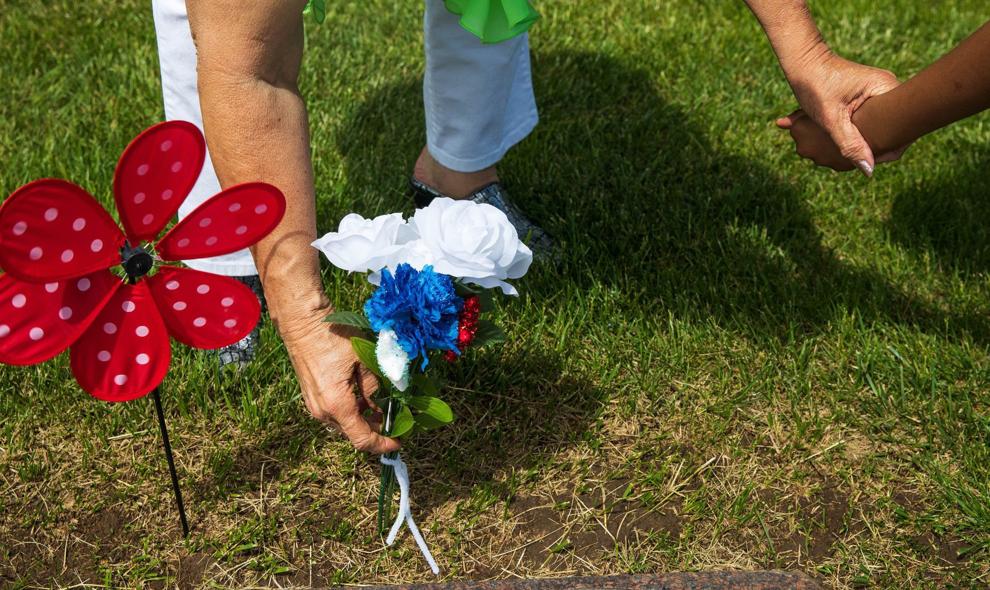 The King is watching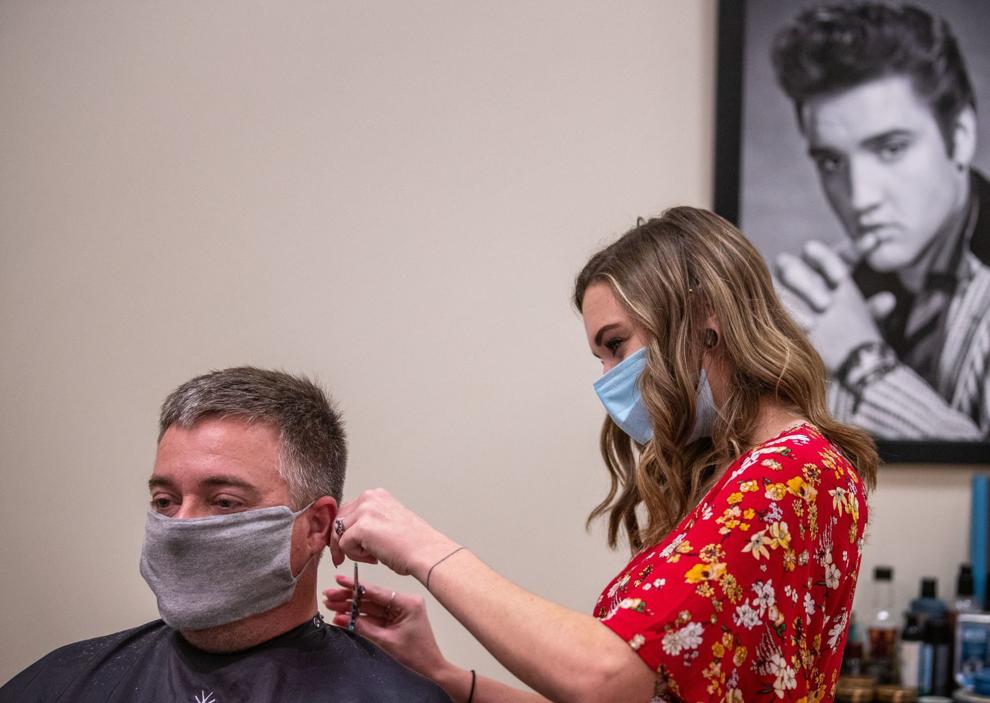 Fence Message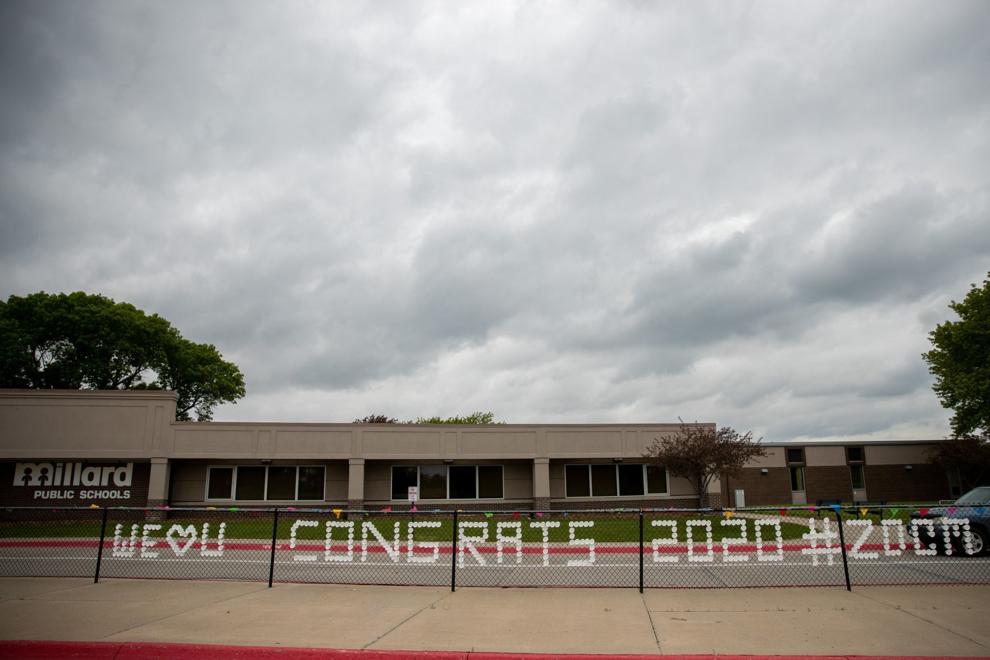 Flights of Honor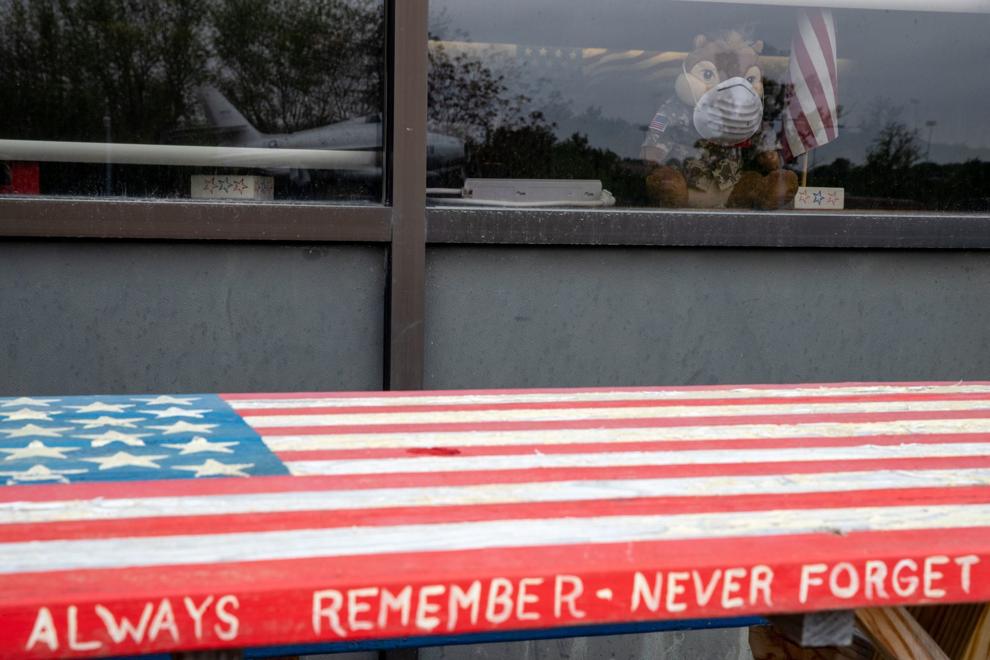 Restaurants Reopen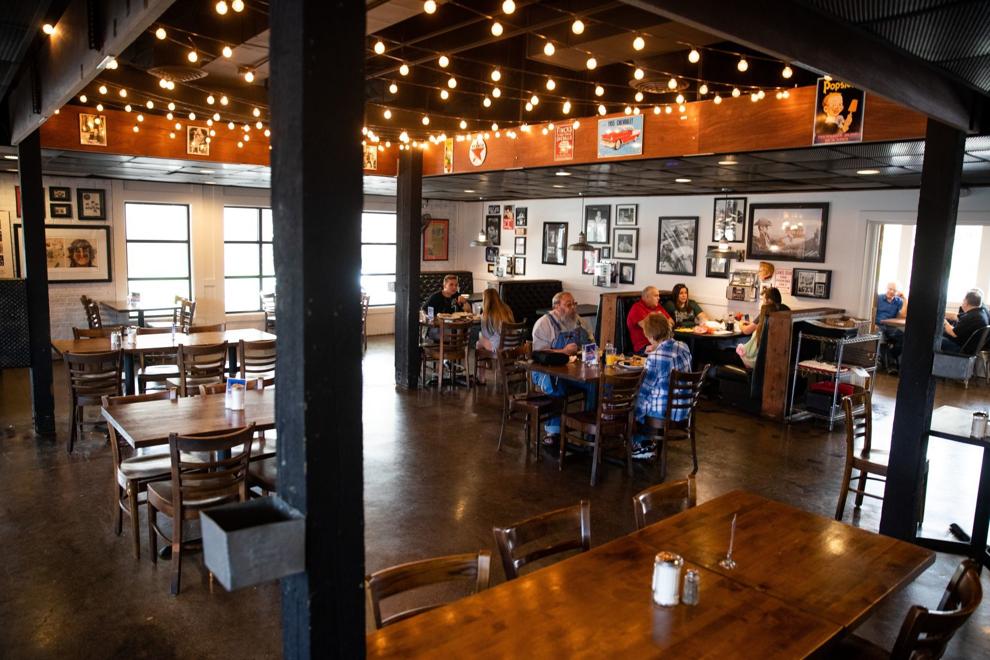 Musicians for Healing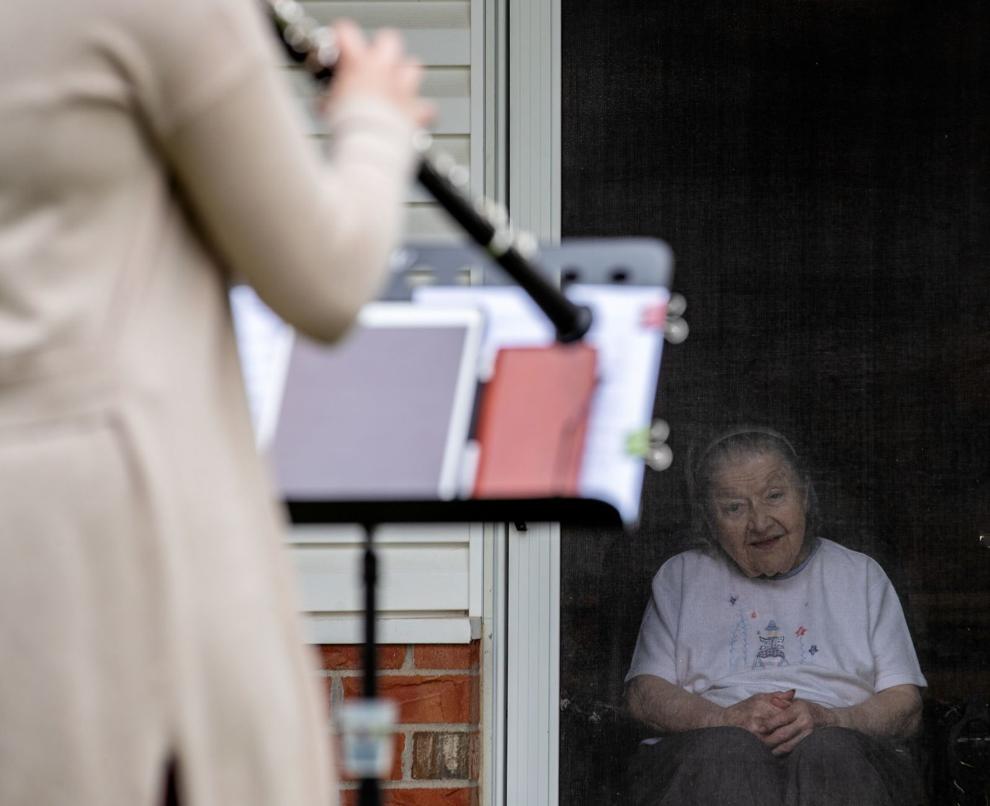 Fill a Growler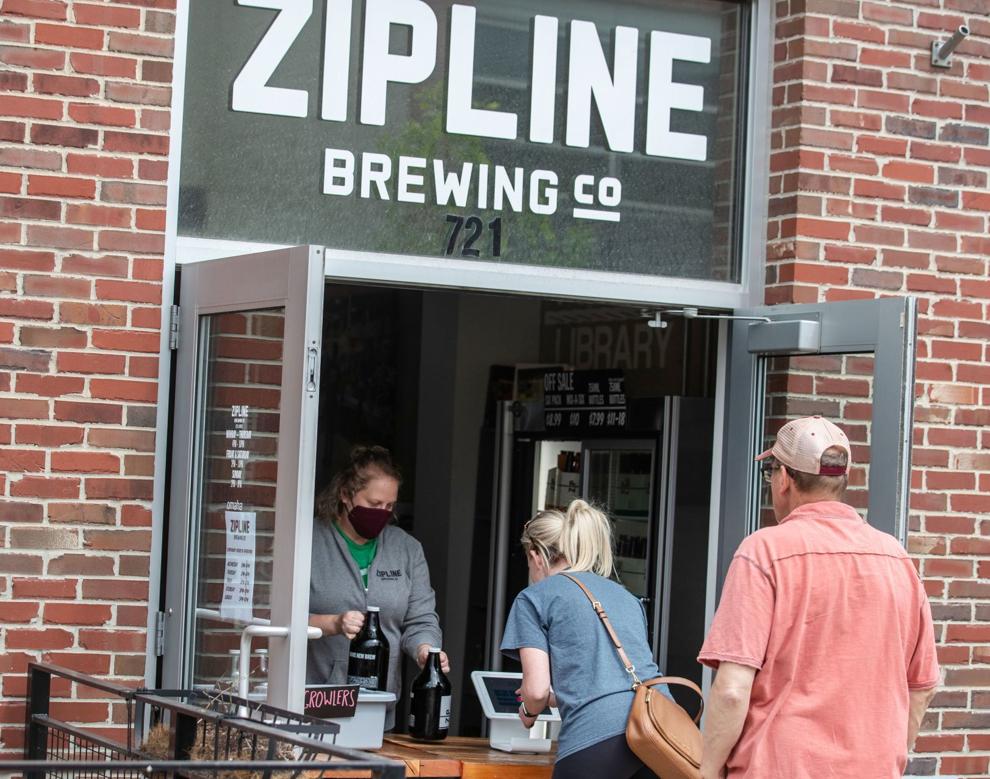 Salvage yard fire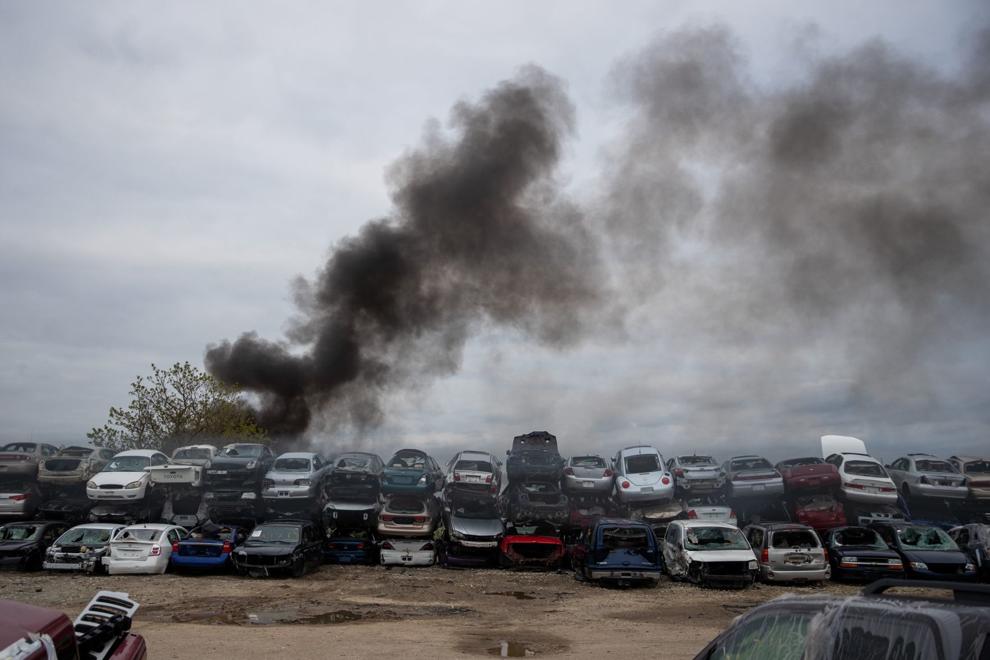 Salvage yard fire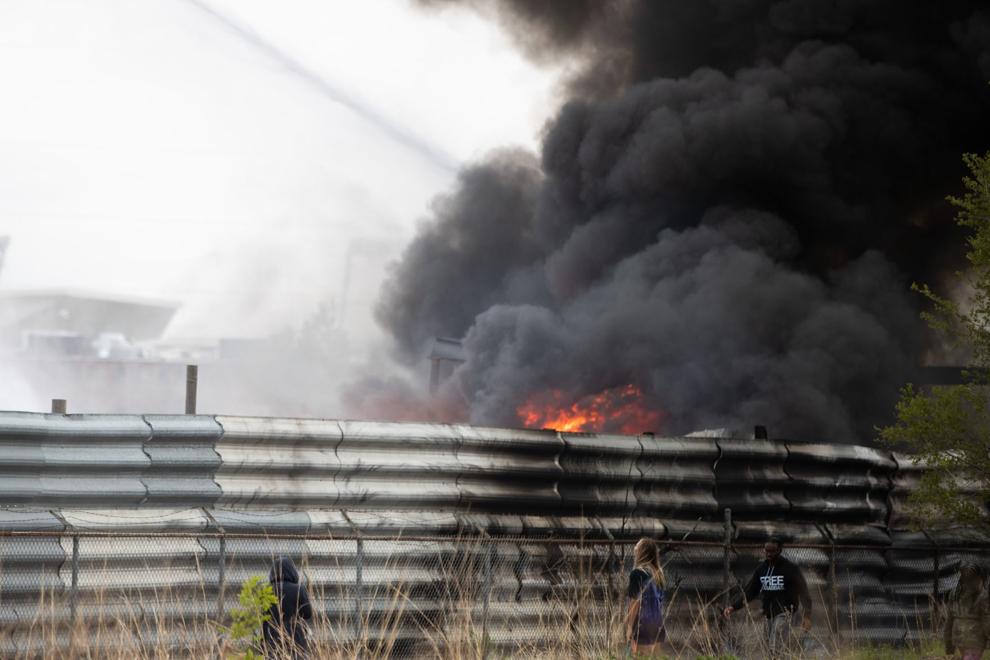 Spring Storm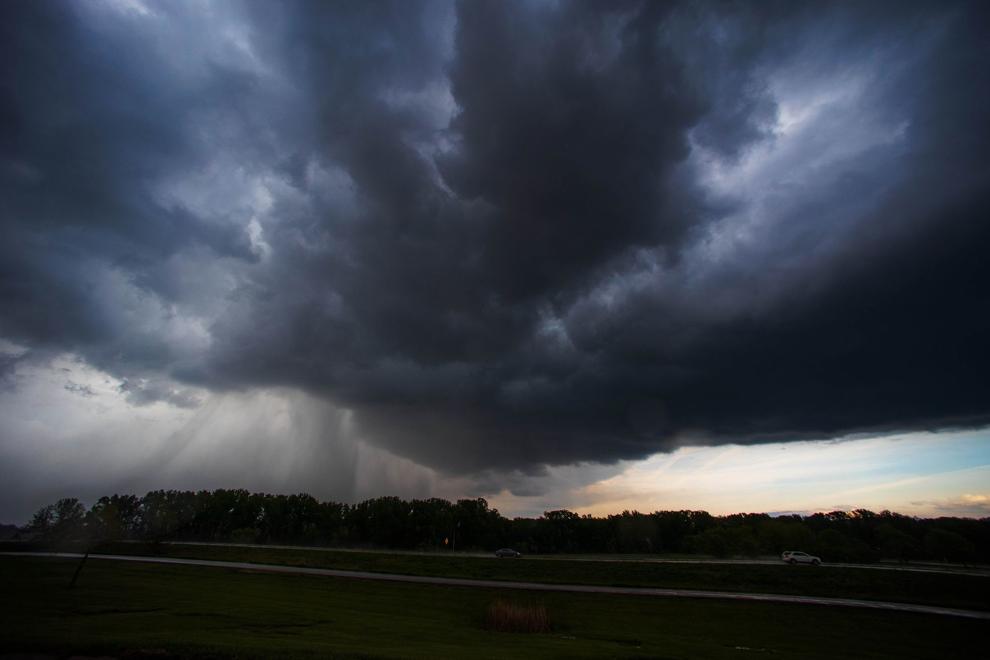 Eagle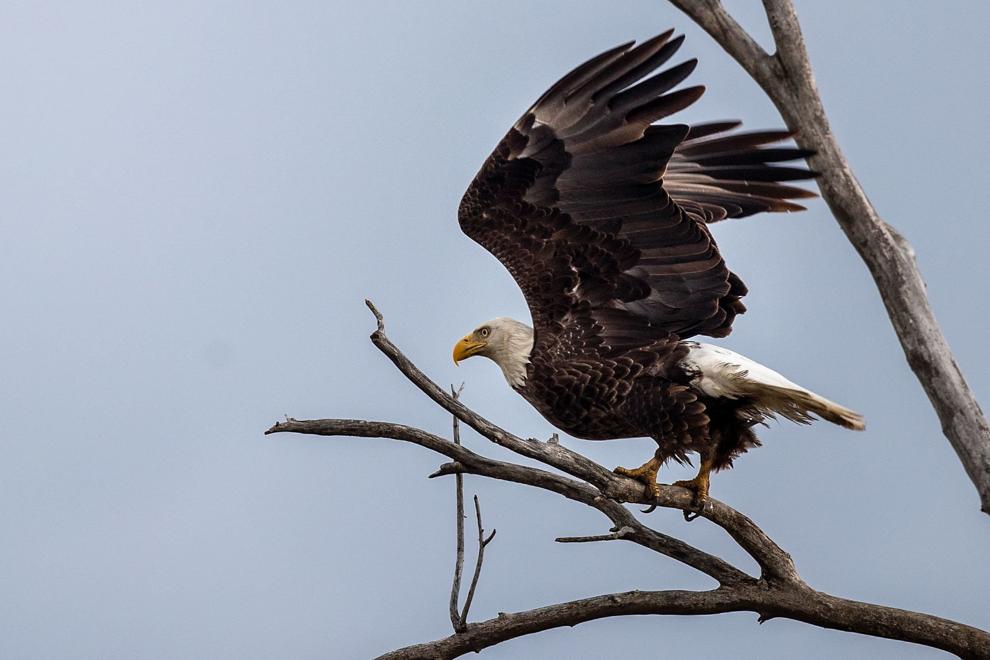 Grad Surprise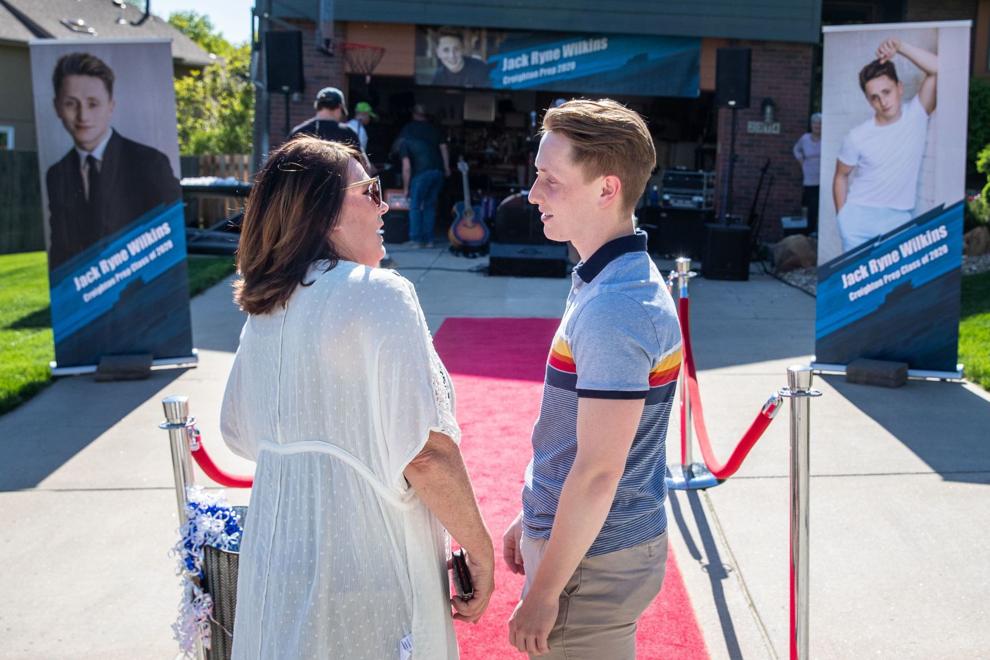 First Patient 1
First Patient 1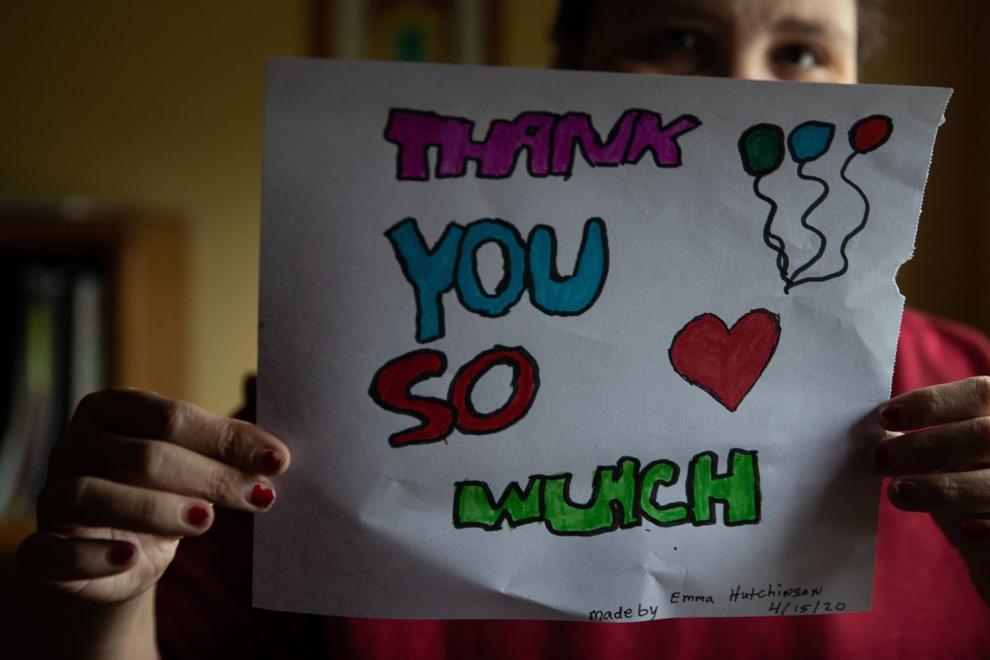 Last day of school 1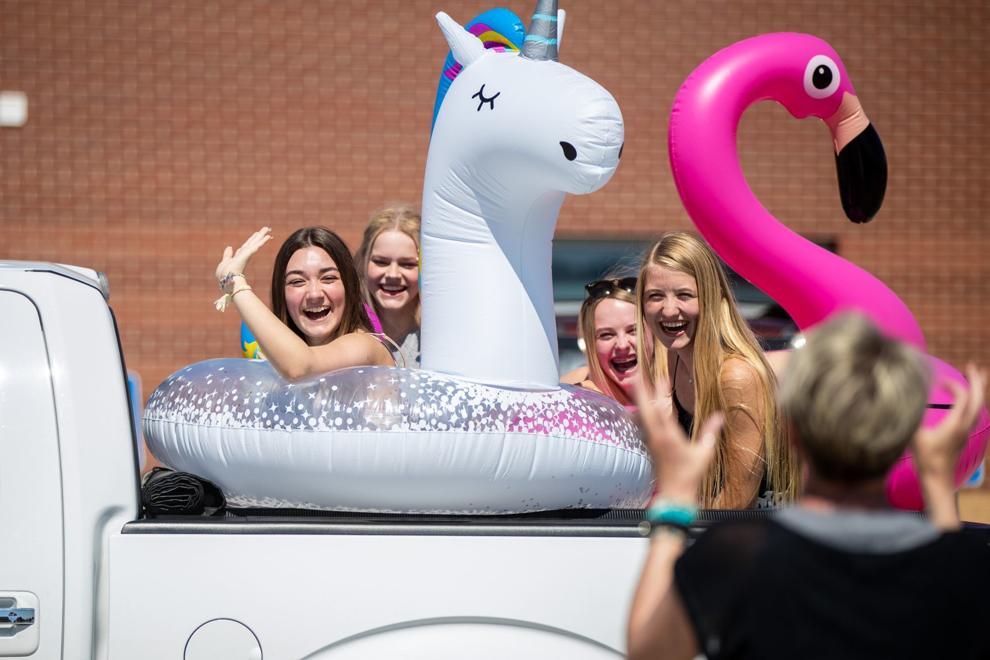 Last day of school 10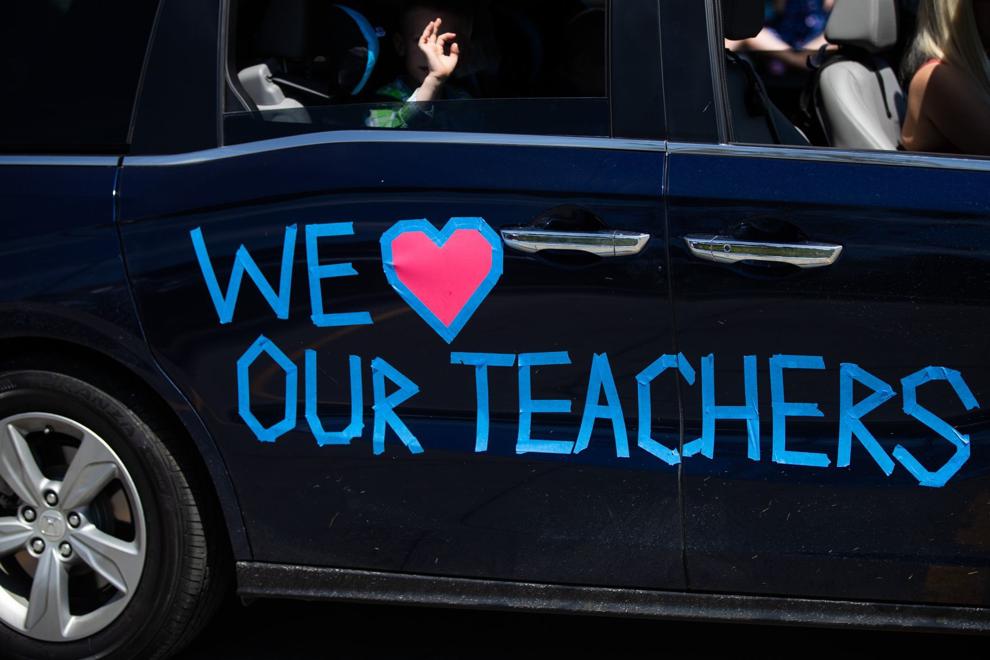 Recovery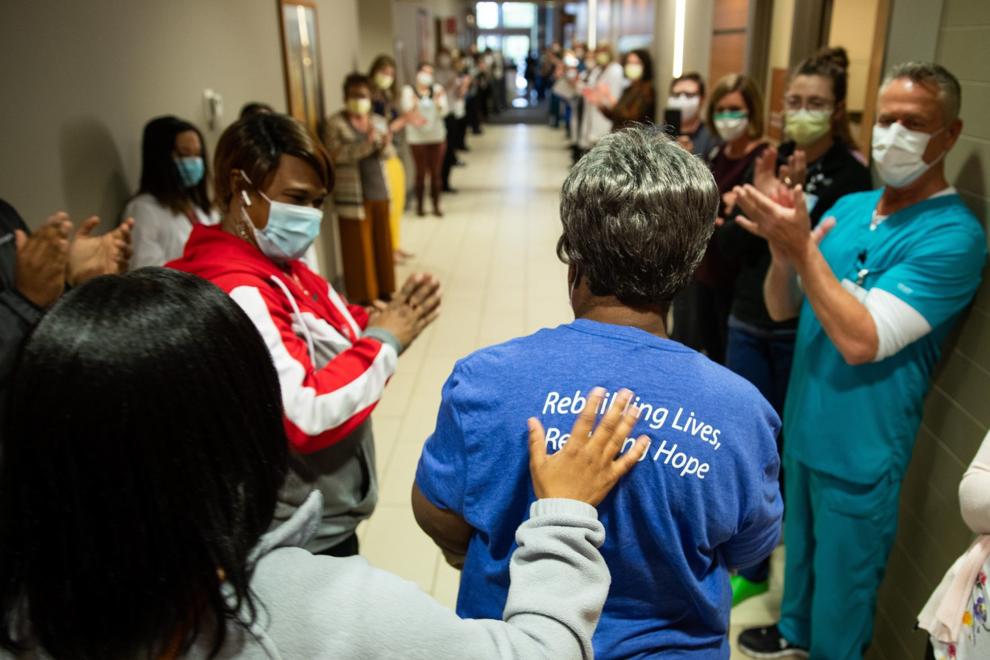 Rain
Kosher BBQ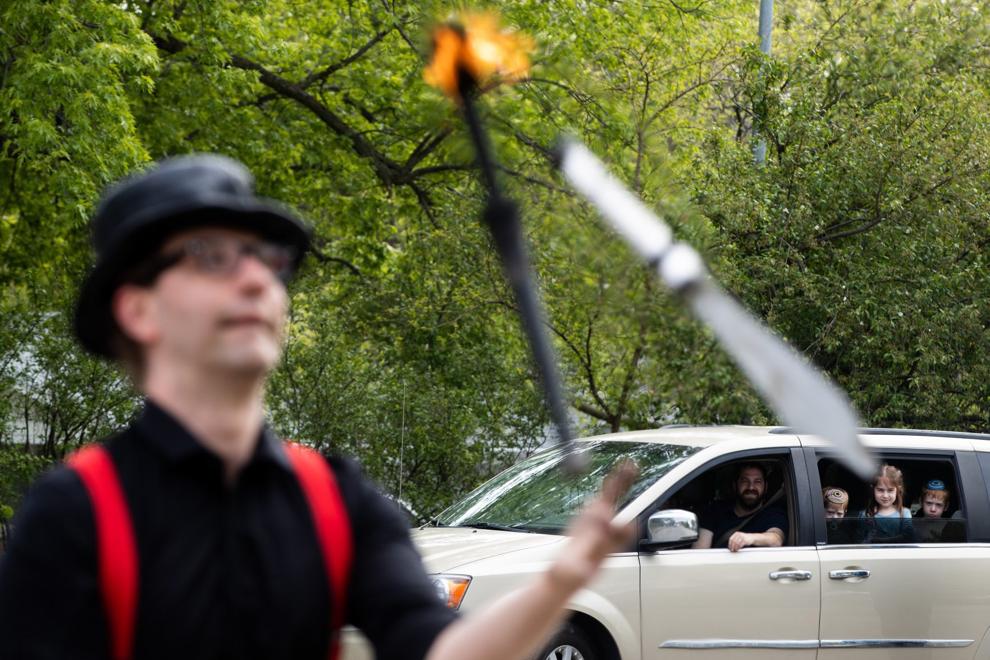 Kosher BBQ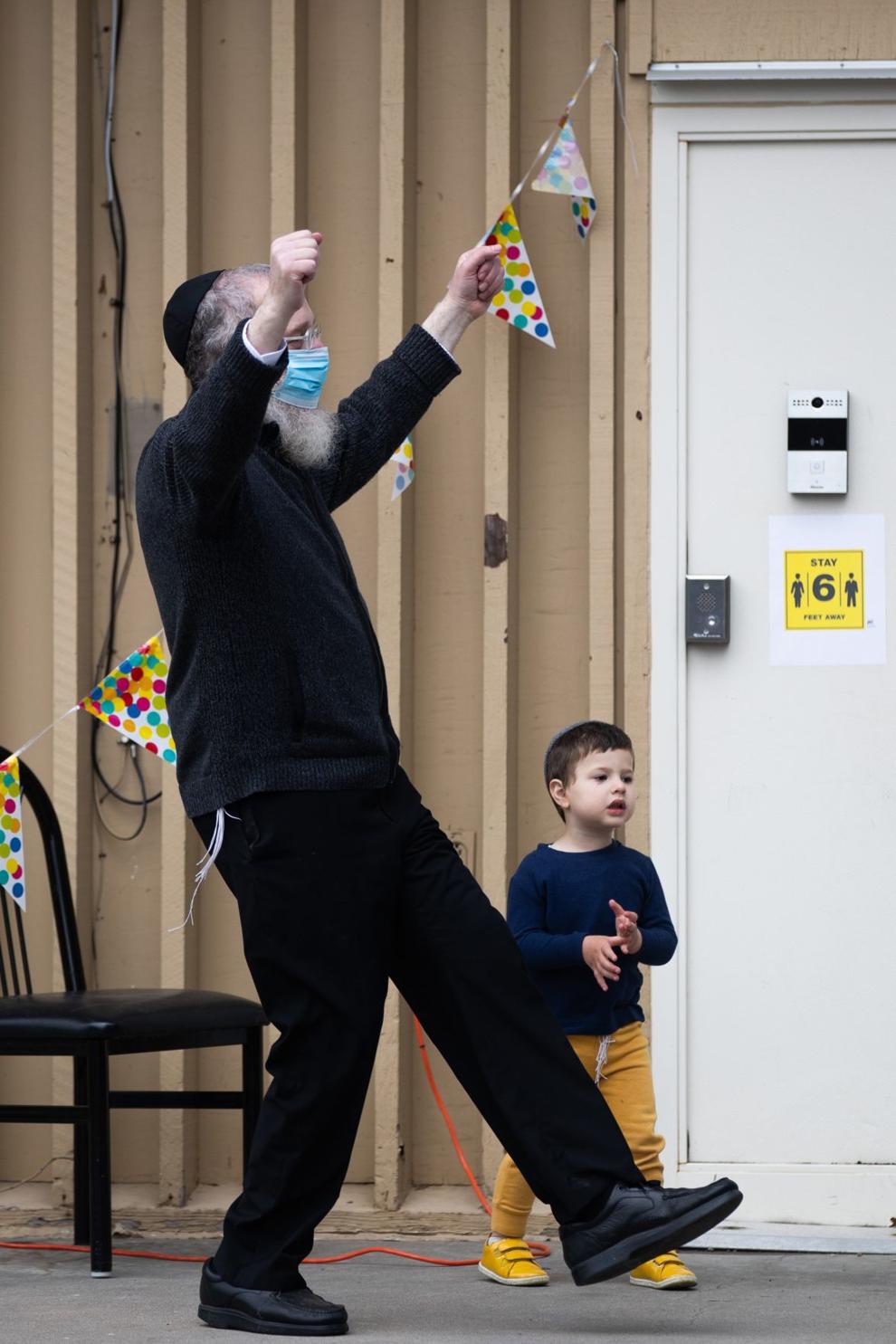 Nebraska Primary Voting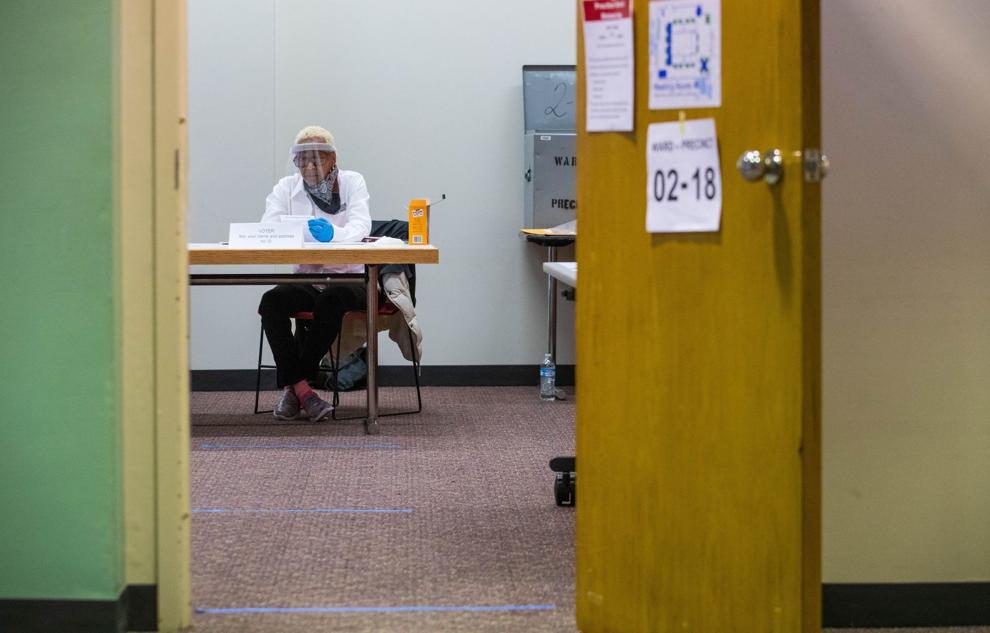 Nebraska Primary Voting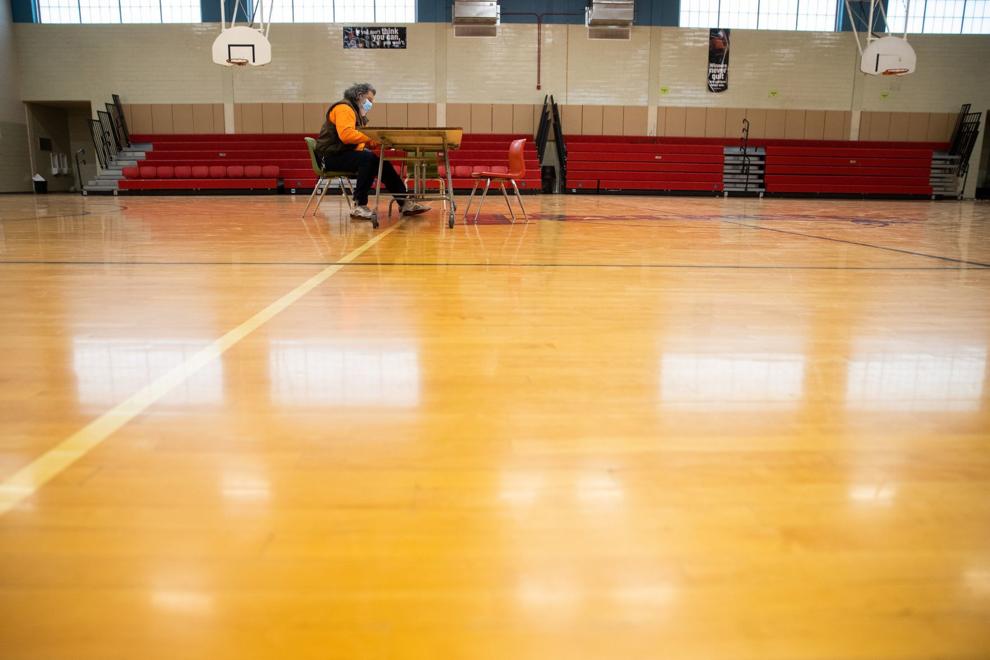 Roadmaster
Online Graduation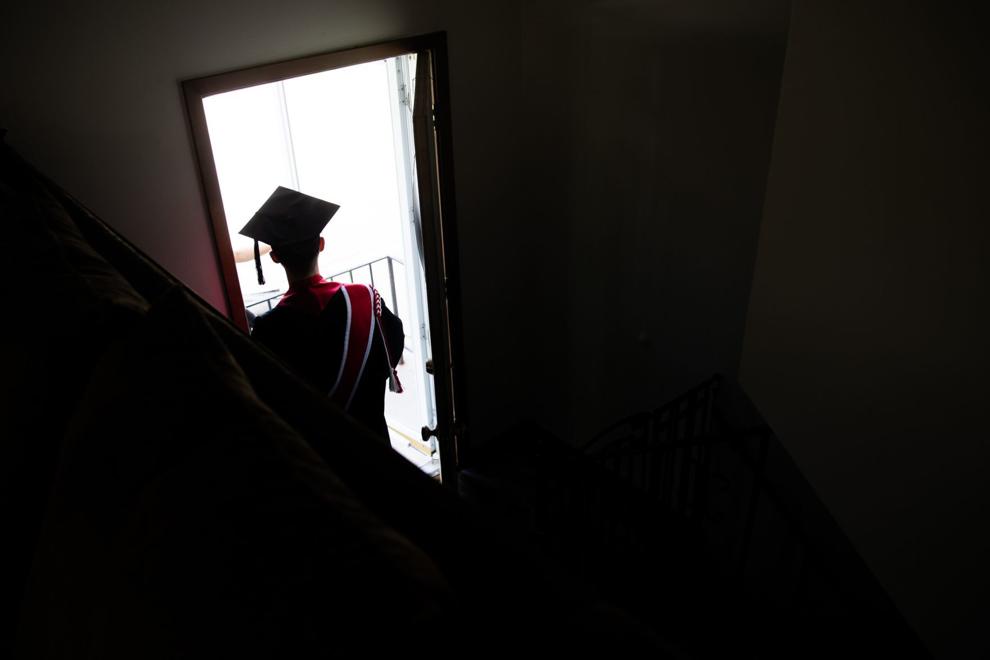 Online Graduation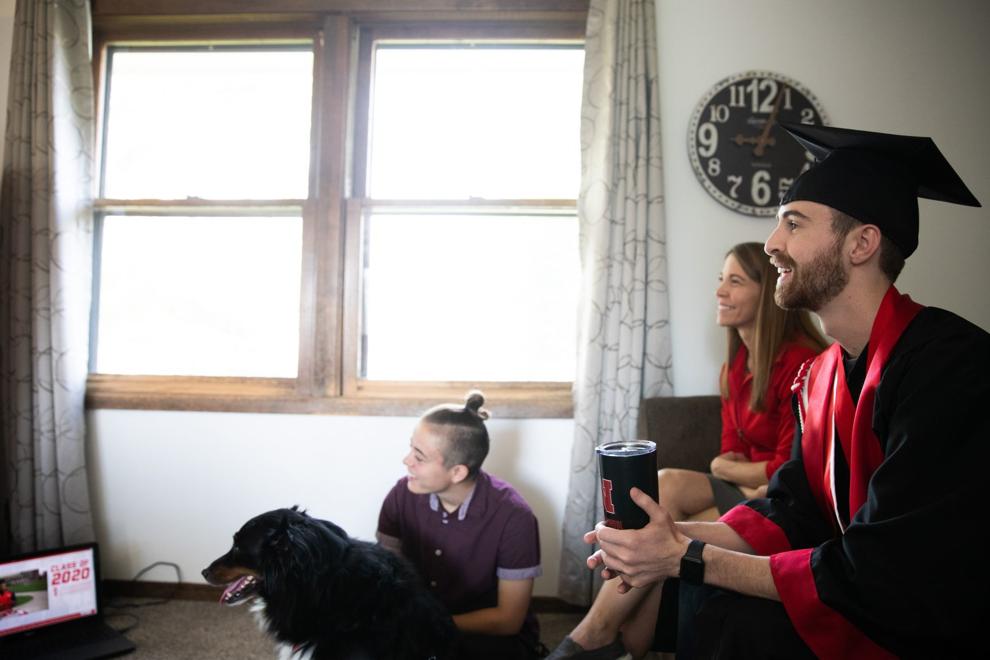 Sunday services return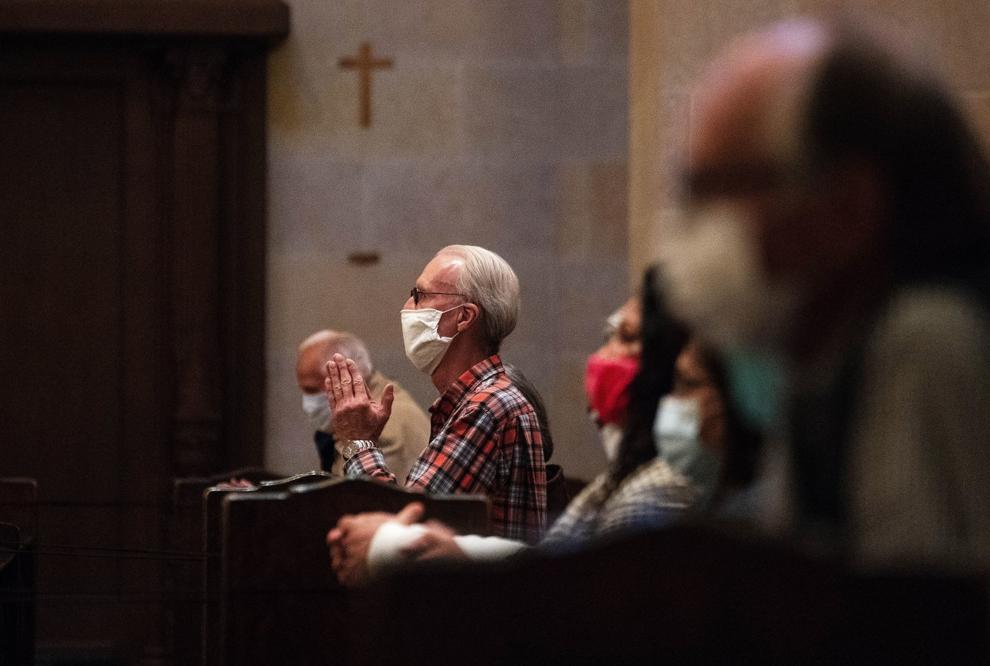 Sunday services return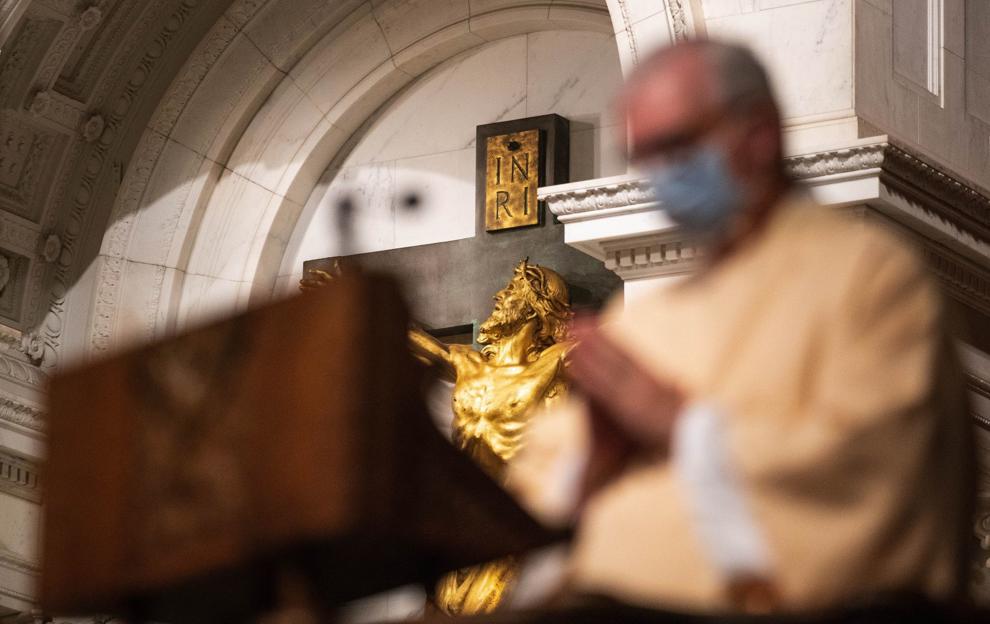 NorthStar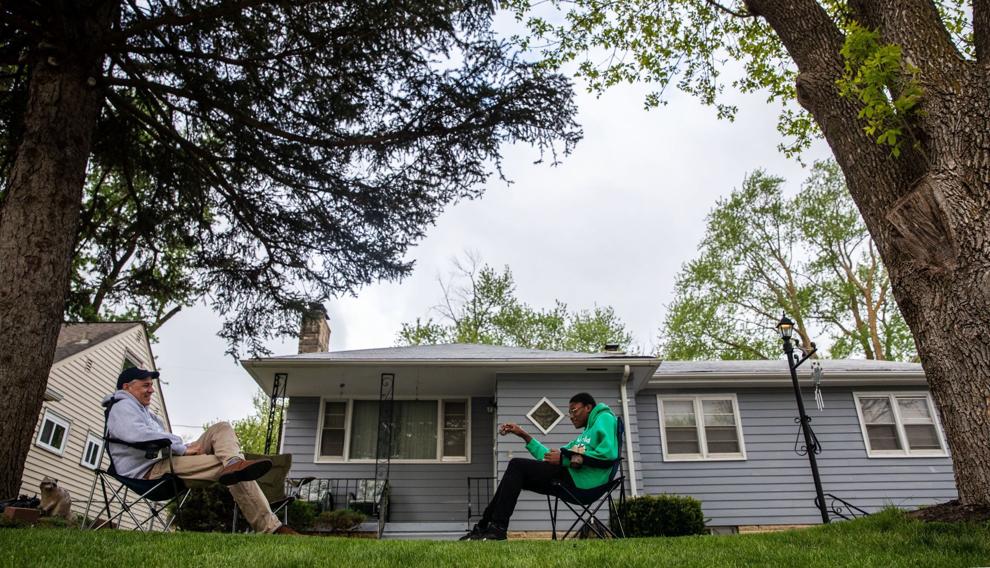 NorthStar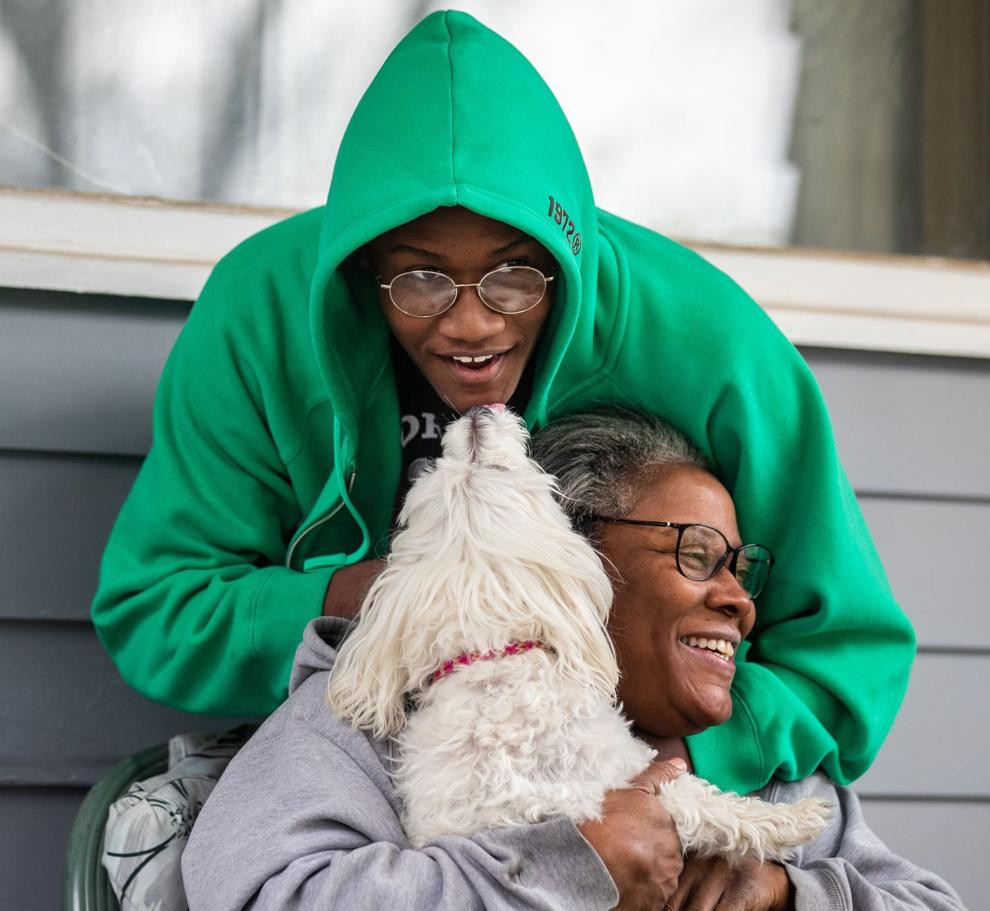 Sunday services return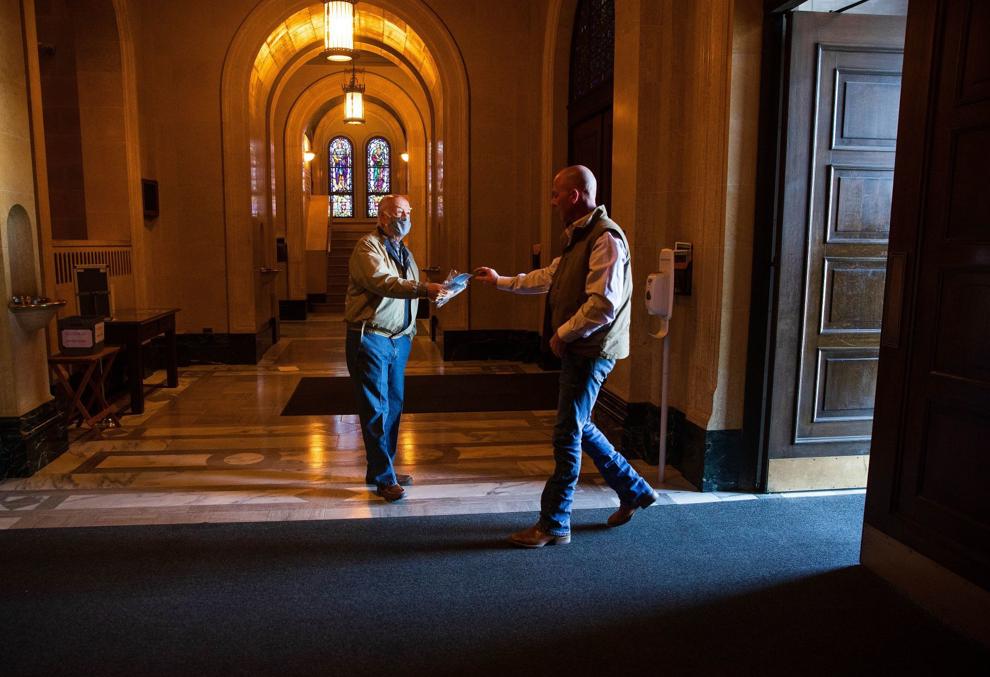 Mariachi music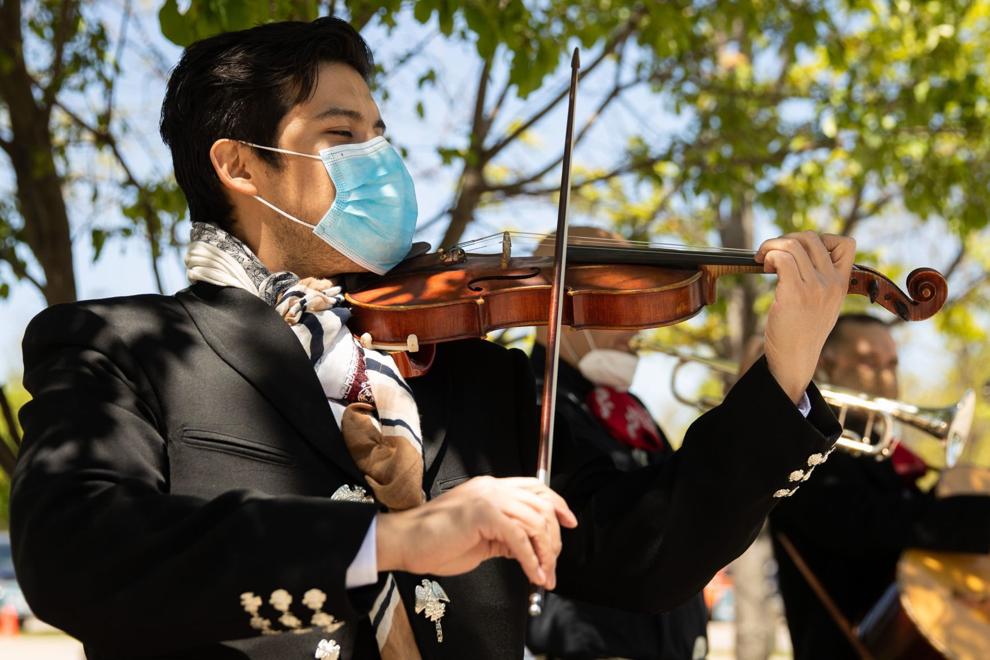 A letter of praise
A sign of hope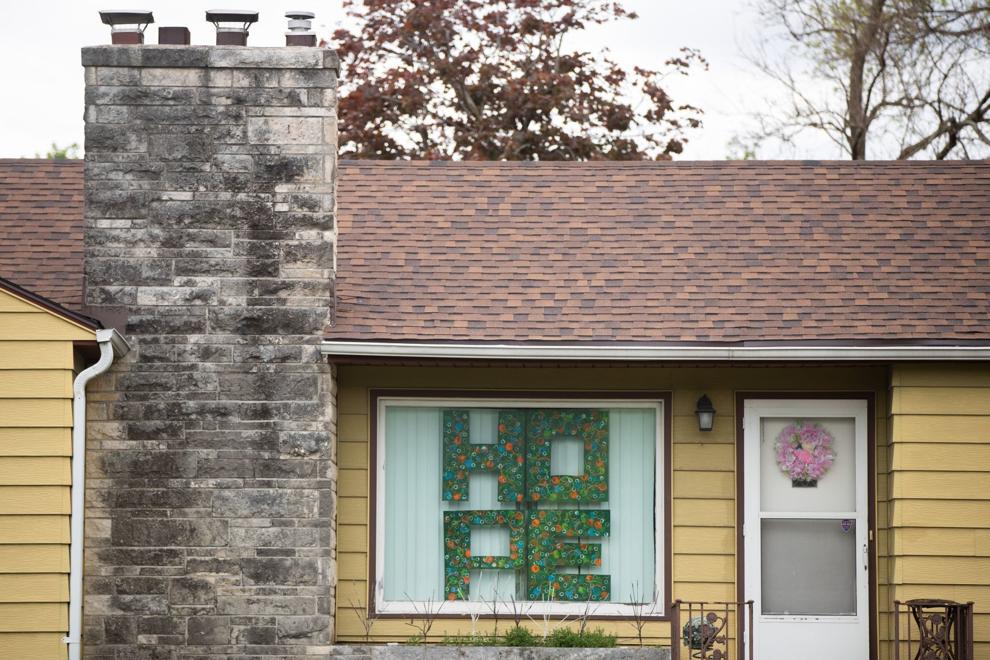 Nebraska begins to reopen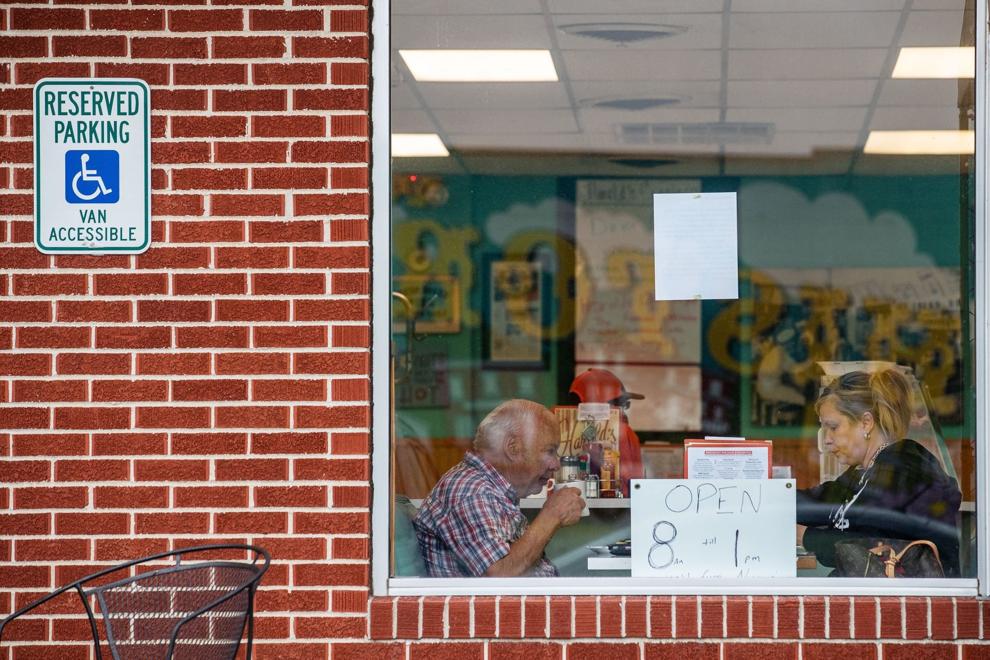 Test Nebraska begins in Omaha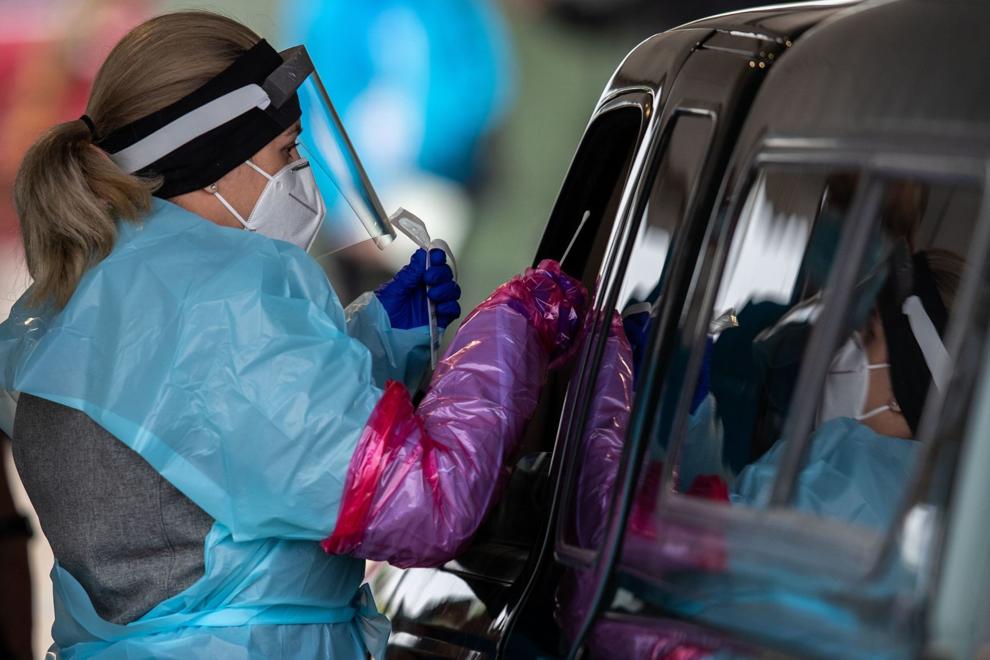 Test Nebraska begins in Omaha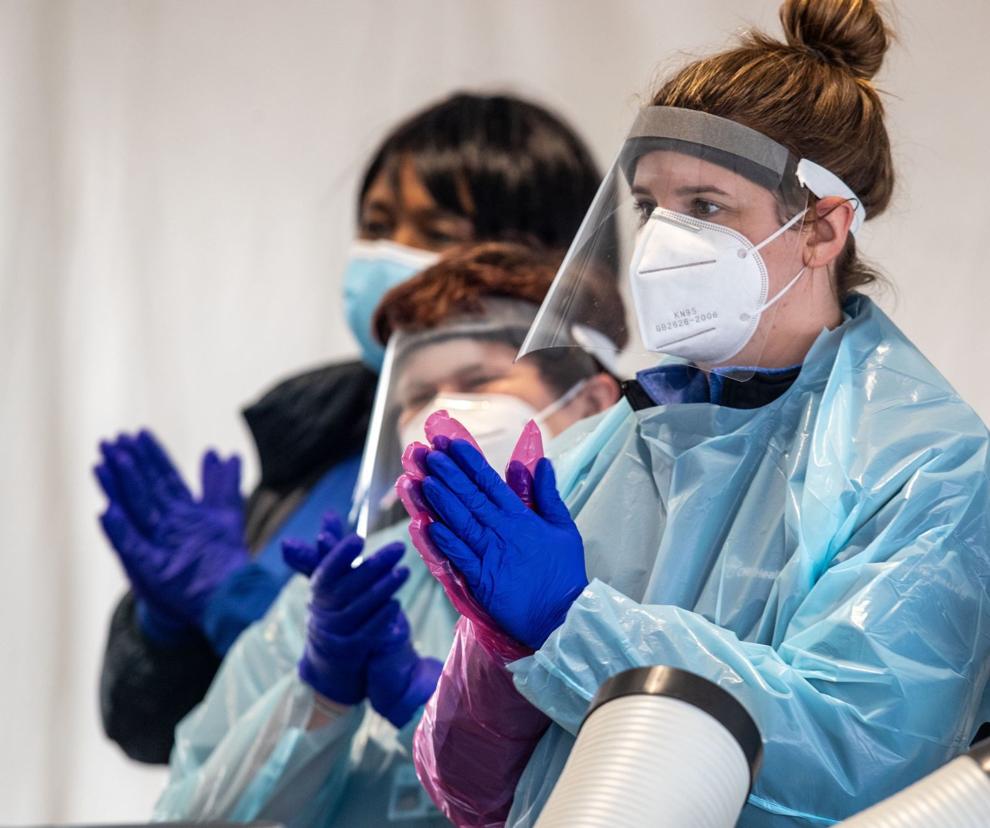 Test Nebraska begins in Omaha
Volunteers help Food Bank for the Heartland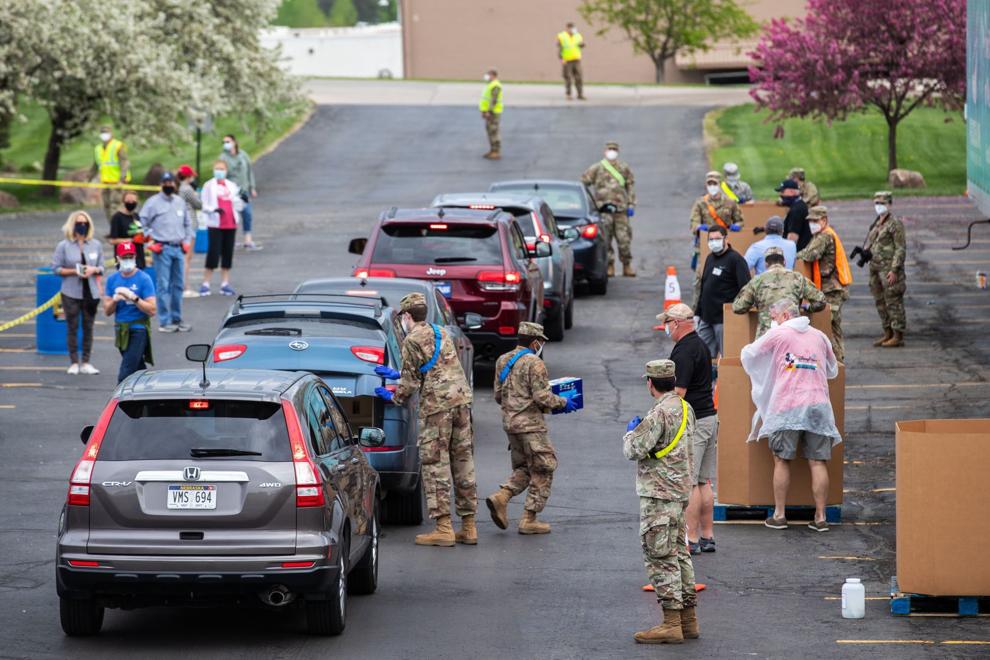 Volunteers help Food Bank for the Heartland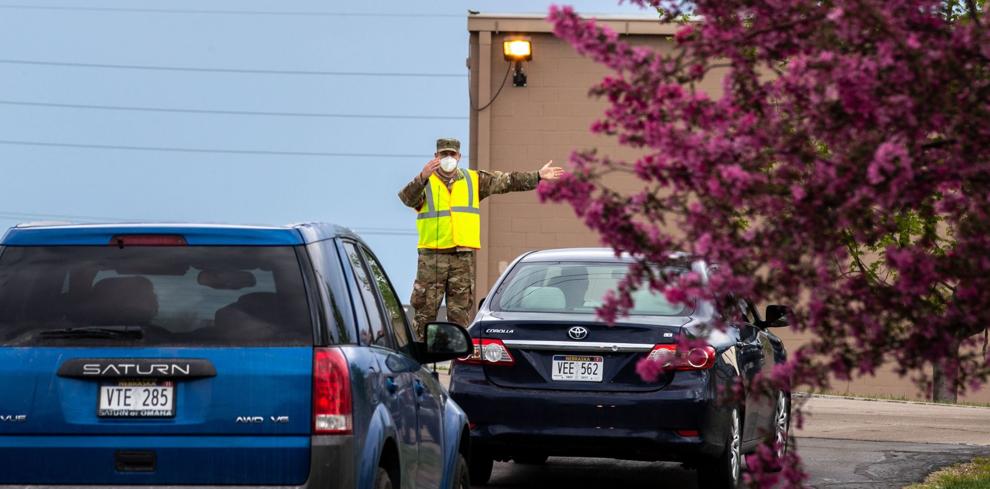 Volunteers help Food Bank for the Heartland