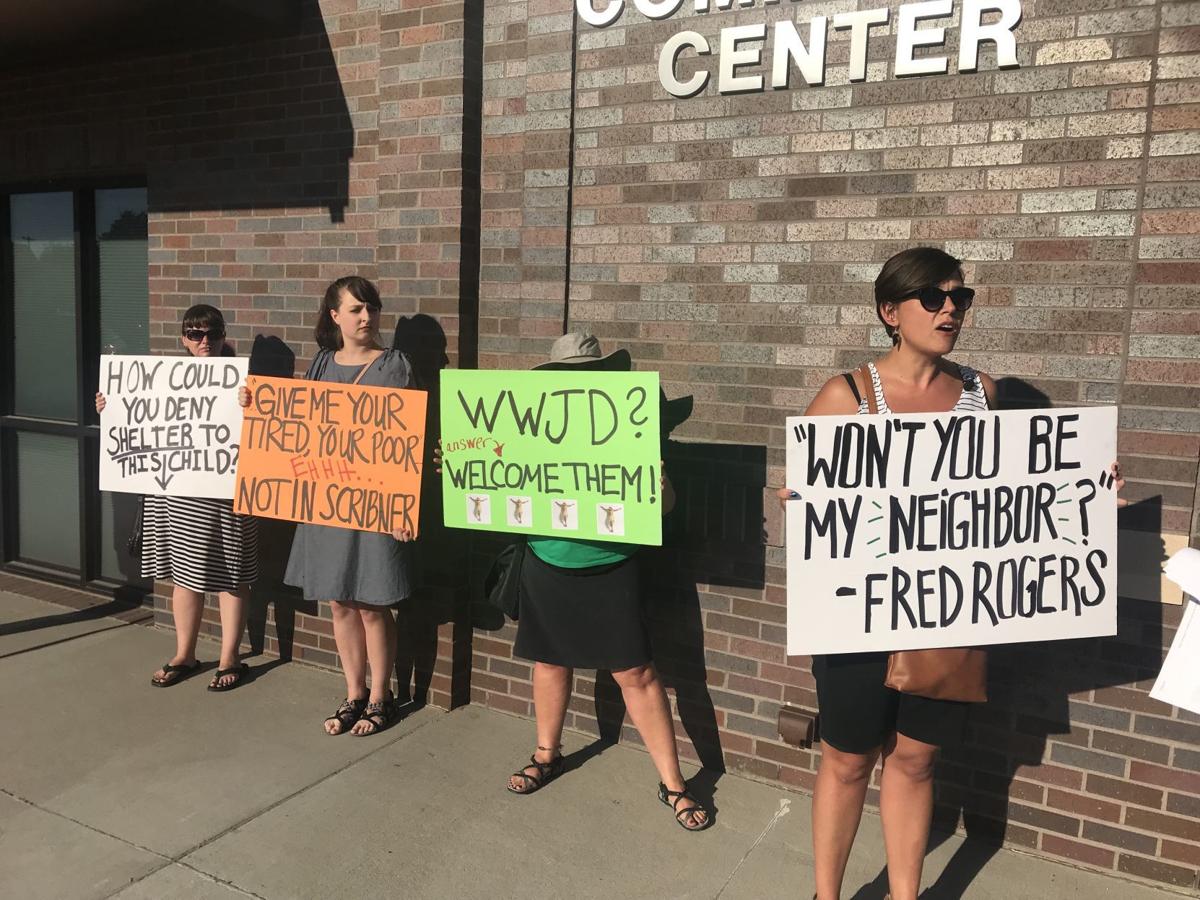 Voters in the eastern Nebraska farm town of Scribner overwhelmingly approved an ordinance that requires immigrants and others to obtain a city permit, and attest to their citizenship status, before renting housing in the community.
It also requires local businesses to use a federal database to check the immigration status of job applicants.
Scribner officials are now waiting, and wondering whether the ordinance will be challenged in court, as happened in Fremont, where the community had to raise taxes to finance legal fees and other costs that have exceeded $600,000.
Mayor Ken Thomas said the Scribner ordinance was drafted, word-for-word, to match Fremont's ordinance, which was upheld by the 8th Circuit Federal Court of Appeals following a lawsuit by the ACLU of Nebraska, in hopes of avoiding an expensive legal fight.
"We won't incur any legal costs unless the ACLU takes us to court," Thomas said. "That would be their decision if they want to bring hardship on the city of Scribner."
Danielle Conrad, the executive director of ACLU of Nebraska, said that Scribner was clearly assuming a risk of litigation to "advance a political agenda" and that the ACLU will continue to monitor whether the new ordinance violates people's civil rights.
"We think this local ordinance is suspect from a legal and policy perspective, and that it risks racial profiling and discrimination," Conrad said. "We did not go looking for this fight."
Fremont voters passed that city's ordinance in 2010, but it didn't go into effect until 2014, after withstanding a federal court challenge by the ACLU.
Scribner is the first Nebraska community to follow Fremont's lead. Construction of a massive Costco chicken-processing plant rising in Fremont helped spawn concerns that Scribner, about 21 miles away, would see an influx of undocumented foreign-born workers.
A Scribner developer also began converting a former assisted-living center into small apartments, which fueled worries that it would house immigrants.
Thomas said the first job facing the community of 860 is training its city employees to properly issue the residential occupancy licenses that will be required of renters and landlords.
"We certainly are not going to be discriminate against anyone," he said. "If you're here lawfully, you have nothing to worry about."
Photos: 2018 midterm elections in Omaha
Voters hit the polls and candidates await outcomes on Nov 6, 2018 in Omaha.