Billionaire Republican donor Joe Ricketts has battled the policies of former President Barack Obama. He helped reinstate Nebraska's death penalty. And he helped get his son elected governor.
All while donating millions of dollars to the causes.
But now that his reputation has been tarnished by his recently leaked racist emails, will his money become too toxic for skittish politicians to take?
Don't be too sure, says political scientist Kevin Smith.
"The bottom line is, money is the mother's milk of politics," Smith said. "And if you have money to give away, usually there's someone to take it."
And Joe Ricketts, 77, certainly has political money to spend. He's one of the nation's top 11 donors to super PACs, putting him in the league of well-known donors such as casino magnate Sheldon Adelson and hedge fund founder George Soros.
The Washington Post reported in October that those top 11 donors have contributed $1 billion since the 2010 inception of super PACs, political groups that can spend unlimited amounts of money to influence elections. The total amounted to one-fifth of all PAC funds collected.
Ricketts' share during that eight years was $38.4 million.
Joe Ricketts, who founded Omaha's TD Ameritrade and is the father of Nebraska Gov. Pete Ricketts, now lives in Wyoming, but he's still a major political player in his native Nebraska. He and his wife, Marlene, are among the top Republican donors in the state, backing both causes and candidates generously.
The family also owns the Chicago Cubs, and Joe Ricketts recently founded The Cloisters on the Platte, a silent religious retreat in Sarpy County that's supported by donations.
Last week, Splinter News posted leaked emails that have led to Joe Ricketts apologizing and several institutions, as well as Gov. Ricketts, trying to distance themselves.
Nebraska Democrats are hoping to use the issue to force Republicans to eschew his political support and give back any donations he's made to them. So far, none have publicly said they intend to do so, and one said Ricketts had "tried to make it right."
"I deeply regret and apologize for some of the exchanges I had in my emails," Joe Ricketts said in a statement on his website. "Sometimes I received emails that I should have condemned. Other times I've said things that don't reflect my value system. I strongly believe that bigoted ideas are wrong."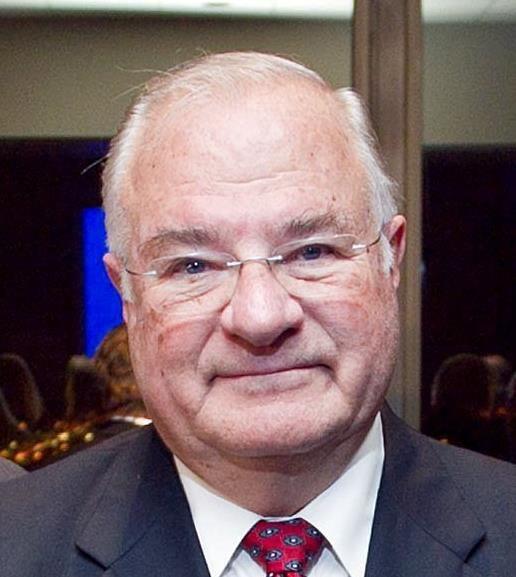 Precious McKesson, the constituency director at the state Democratic Party, said it appears to her that the elder Ricketts apologized only "because he got caught."
McKesson, who is African-American, said voters, and particularly black voters, will remember Ricketts' use of racist words. And she said she thinks that voters will pay attention to which candidates his PAC supports.
"It'll make people take notice and start to see who he's put his money toward," she said. "I think this is a time where we need to start being visible about that."
Racism has long been an issue highlighted and exploited in politics.
Smith, the chair of the political science department at the University of Nebraska-Lincoln, said it remains to be seen whether the fallout from Ricketts' emails will diminish his political power.
He said candidates might be reluctant to accept a donation from Ricketts for fear that their political opponents will try to tie them to his statements.
But he said most voters will likely not link an ad paid for by Ricketts' political action committee to the donor.
But those groups can spend unlimited amounts of money on an election because of a few Supreme Court cases almost a decade ago, including the well-known Citizens United decision.
Ricketts could also support candidates through groups that aren't required to disclose their donors at all, said Michael Beckel, research manager at the nonpartisan Issue One, a group devoted to reducing the influence of money in politics.
"Super PACs that disclose their funders are just one way for donors to play the influence game," he said. "Wealthy donors can basically accomplish the same things through dark money groups that they can through super PACs — without either the donor or the candidate dealing with the same blowback from the public."
Smith said he doesn't think any fallout would extend to the governor, particularly because of his quick response.
In the emails, Gov. Pete Ricketts pushes back on some of his father's assertions, suggesting that the elder Ricketts visit the fact-checking website Snopes.com before he forwards theories.
"The language and views expressed in those emails do not in any way reflect my views and are not appropriate," the governor said in a statement.
Joe Ricketts, as one of Nebraska's largest political donors, has supported many candidates. His PAC played a key role in now-Sen. Deb Fischer's surprise victory over two high-profile candidates in the 2012 Republican Senate primary with a $250,000 ad buy just before the primary. In fact, all of Nebraska's all-GOP delegation has benefited from Ricketts' political largesse through direct contributions and the support of his super PAC.
Lawmakers had little to say about the emails last week, with most pleading ignorance of the controversy.
"I haven't seen them," Fischer said of the emails.
Reps. Jeff Fortenberry and Adrian Smith also said they hadn't seen anything on the emails.
Sen. Ben Sasse didn't respond to a request for comment. Nor did Dan Welch, the chairman of the Nebraska Republican Party, which has received Ricketts donations as well.
Rep. Don Bacon said he had only read a news article about the controversy.
"I appreciate the fact that he apologized," Bacon said. "I really don't have anything more to add other than that. I think he apologized and tried to make it right."
Kara Eastman, a Democrat who ran against Bacon last year and hopes for a rematch in 2020, challenged Bacon to return the donations his campaign received from Ricketts — $2,700 in 2016 and another $2,700 in September.
Eastman said in a press release last week that she was "sickened beyond words" at the emails.
When asked about Eastman's challenge, Bacon said: "I think she's race-baiting and trying to use race as a political hammer, and I don't want to be a part of that. I appreciate the fact that Joe Ricketts apologized, said he was wrong, and I think we move on."
Eastman already has a primary opponent, attorney Ann Ashford.
Smith, the professor, said it's hard to know until the 2020 election season ramps up whether this incident will lessen Ricketts' influence.
"What is safe to say is that it's certainly not going to increase Joe Ricketts' political clout," he said.
Correction: An earlier version of this story misnamed the organization that Michael Beckel works for.