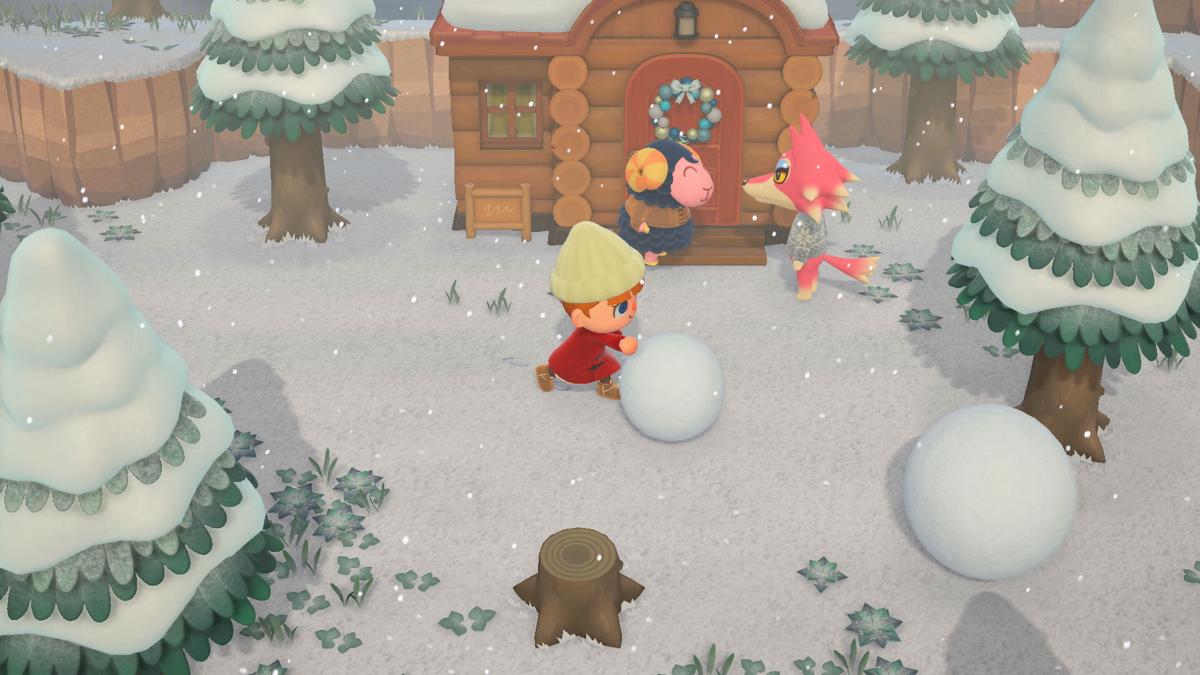 Our family loves video games.
We love crafts and reading books and playing with toys, too, but video games are a big part of the entertainment slate in our house. (At least after our kids have earned some screen time by doing their chores.)
And with fewer out-of-the-house activities going on due to the pandemic and the frigid winter weather, we've been enjoying a good amount of video game time.
We have two sons, a 4-year-old and a 7-year-old, so games we play together have to be family-friendly and simple enough for everyone to play. These are five newish games we've been playing a lot lately.
Mario & Sonic at the Olympic Games Tokyo 2020: The casts of the Super Mario Bros. and Sonic the Hedgehog franchises end up in Tokyo for the Olympics, and the result is a host of sports games. Our favorites include table tennis and skateboarding. We also love the pixelated, retro-style versions of games that feel straight out of the original Nintendo game Track & Field. They're all fairly easy to play, which makes for a lot of fun for our whole family.
Minecraft Dungeons: Our kids love the Minecraft aesthetic. (In fact, when they see old-school video games on our Super Nintendo Classic, they say, "It looks just like Minecraft!" Yeah, kinda the other way around, kiddo.) Anyway, while we do enjoy the original Minecraft in this house, it can get a bit complicated for the boys. But Minecraft Dungeons is an old-school, Zelda-style Dungeon crawler. You run around areas filled with monsters, freeing villagers and fighting hordes of bad guys. You can have up to four players, so Mom or Dad can play along. The best part: Even our 4-year-old can play it well (with a little coaching).
MarioKart 8: The classic racing game is perhaps at its most kid-friendly in this version. Though parents may have some fondness for older versions where getting turned around was all too easy and you couldn't make it through a track without constantly banging into the walls or falling off the course, I assure you it's simply nostalgia. Those games were hard — too hard for kids. So this one, where you stay on the tracks and the driving controls are much easier, is a big hit in our house.
Animal Crossing: New Horizons: In our house, we spend a lot of time on our island. And every member of the family has a house in the village. Of course, Mom and Dad (mostly Mom) spends the most time tending to the island and the villagers. But our kids love to run around the island, talk to the villagers, dig up fossils and go fishing. Sometimes we all team up and run around the island together.
Lego Marvel Super-Heroes 2: This one is older than the rest on the list, but our kids love it because the whole Marvel gang is here. The Avengers. The Guardians of the Galaxy. Spider-Man and the rest of the Spider-Verse. You can even create your own heroes, and there's a battle mode to pit your favorite heroes against each other. Though the Lego games seem like they'd be really easy for little kids, they're all about solving puzzles, which can be difficult depending on how much your kids like those kinds of games.