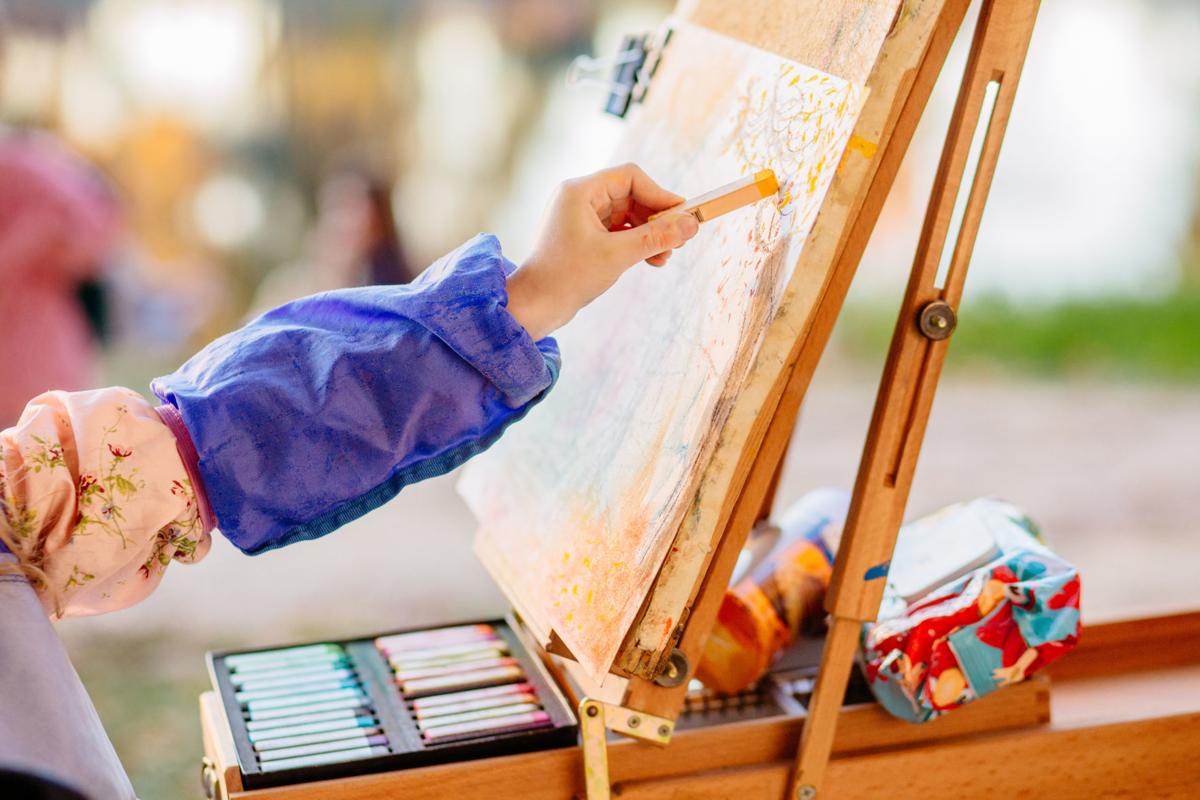 Snap outside the box at camps that encourage creative thinking and self-expression. Young artists can explore new activities like pottery and graffiti or revisit old favorites.
The Lux Center offers camps focused on painting, pottery, printmaking, theater and more. All camps are hosted by Lux Center teaching artists.
Where: Lux Center for the Arts, 2601 N. 48th St., Lincoln
THAT POTTERY PLACE SUMMER ART CAMP
Participants work with mosaic, clay, fused glass, canvas and pottery painting to create custom gifts and one-of-a-kind works of art. Tools are provided.
Where: That Pottery Place, 7828 Dodge St.
COLLEGE FOR TEENS: COLOR OUTSIDE THE LINES
This art camp is aimed at teens interested in drawing and painting. Participants will work with oil pastels, charcoal and other mediums. Camp ends with a gallery show of works created throughout the week.
Where: Metropolitan Community College at Do Space, 7205 Dodge St.
Kaneko introduces a ceramics summer camp where works by Jun Kaneko and other artists serve as inspiration. Attendees of this wide-ranging camp will learn hand-building methods of slab, coil and pinching clay; study pieces in the current gallery exhibition; tour Kaneko's studio; and explore the Old Market neighborhood. No prior experience is required.
Where: Kaneko, 1111 Jones St.
Who: Students entering grades six to nine
COLLEGE FOR TEENS: HISTORY OF GRAFFITI
This camp explores graffiti and street art as an art form. Participants will learn spray painting, stencil making and tagging techniques.
Where: Metropolitan Community College, Elkhorn Valley Campus, 829 N. 204th St.
Girls learn leadership, independence and other life skills at this camp centered on arts-based workshops and more.
Where: Eastern Nebraska 4-H Center, 21520 W. Highway 31, Gretna
Have you found your greatest treasure? Let us help your family discover what it is in this one-day family Vacation Bible School. Come and search for your treasure, with crafts, fun activities, lunch and more in a family festival atmosphere. Advance online registration appreciated.
When: June 27, 10 a.m. to 4 p.m.
Where: Pacific Hills Lutheran Church, 90th and Pacific Streets
Who: All ages; children must be accompanied by an adult.