The wide-open spaces and wind-swept contours of the Nebraska Sand Hills are an annual lure for this city girl.
Springtime in the region is especially beautiful in the first light of day as the sun's rays spill across the dewy prairie grasses and the Western Meadowlark begins its serenade.
But on this recent visit, a curious repetitive murmur fills the air in the predawn moonlight. It's the booming of the greater prairie chicken in a fascinating mating ritual that begins in early March and continues through April.
The viewing experience is from a repurposed school bus, parked as a blind, on native pasture southwest of North Platte.
"When I was a kid, we'd run cattle through here and see prairie chickens all the time," tour operator and guide Dusty Barner said.
In 2019, he decided to learn more about their habits.
His first mission was to find the lek or short-grass breeding ground the birds use year after year.
So one spring morning under a full moon, Barner and a foster youth saddled up their horses and headed north from the Barner family ranch, across the hills, toward where Barner remembered seeing the grouse in his youth. About a mile into the prairie, they stopped on the crest of a hill and listened.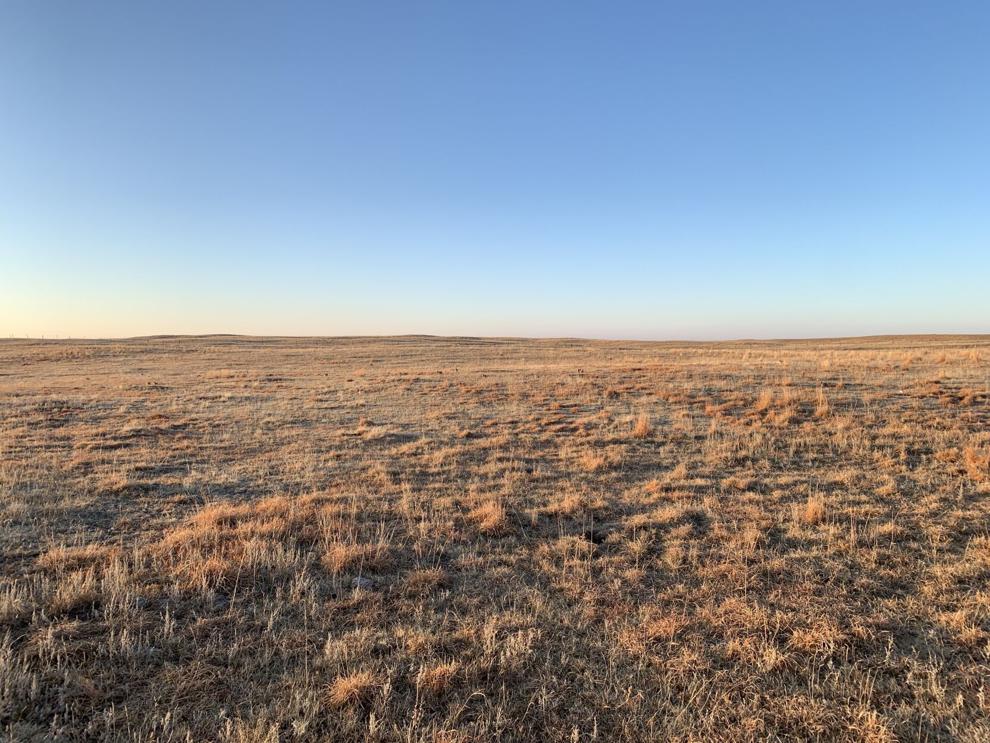 "I didn't really know what I was listening for, but I thought, 'I'm going to recognize it when I hear it,'" Barner said.
And he did. The twosome rode a good part of a section (640 acres), even encountering a herd of elk as they worked their way toward the booming. By now it was daylight and the sound was really close, so they hitched their horses to a fence post and crawled on their bellies up a hill for a peek over the horizon. Their reward: about 30 male prairie chickens, booming in a flat clearing.
"It was one of the greatest experiences of my life," Barner said. "It was absolutely magical."
That's when he was convinced that others would be enthralled too.
He leased the ground, mapped a route for one of his old school buses and started offering a few public viewing experiences in 2019. He was eager for a busy 2020 season, then the pandemic hit.
"I still did the tours, even if I just had one paying customer," he said.
The locals will tell you that Barner has done a lot to bring tourism to North Platte. He started out eight years ago offering horseback and river tanking adventures full time through his Dusty Trails LLC. In 2020, the outfitter dedicated two buses to sandhill crane and prairie chicken tours. This year, he added a narrated North Platte city tour — and bought a third bus for expansion in 2022.
"This is the largest known prairie chicken lek in Nebraska," Barner said. "There are other outfitters in the state, and I've heard some pretty good numbers — 12 to 20 birds in places. Last year, I don't think there was a day when I counted less than 28. It's been about the same this year."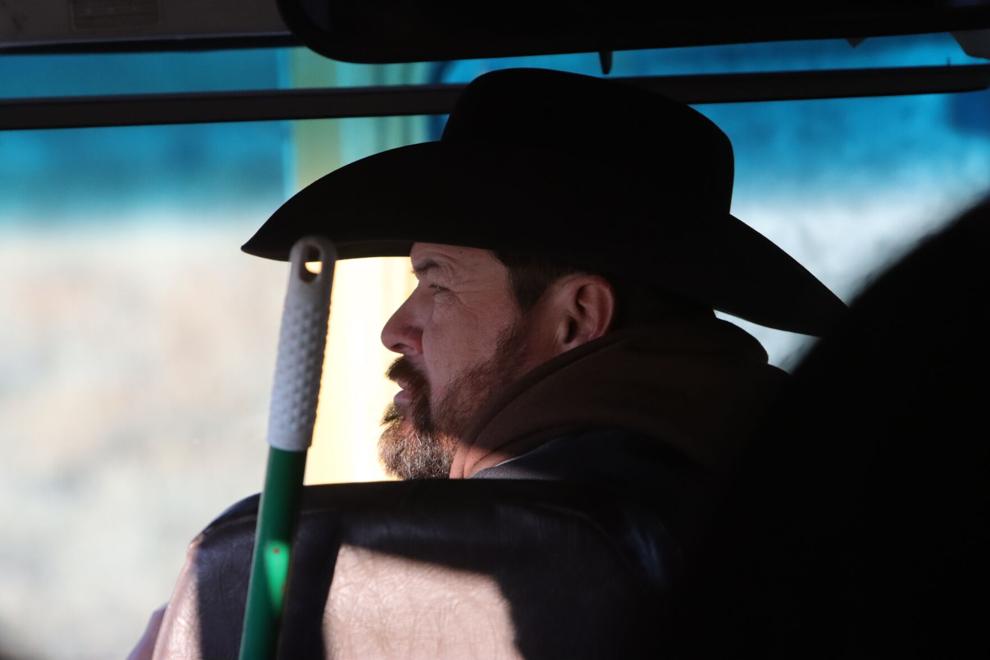 At one time, hundreds of thousands of prairie chickens roamed the range, Barner said. "Their numbers are dwindling because of the loss of habitat. They don't like people, roads, crop fields, power lines or cell towers."
My husband, Kurt, and I originally planned to join Barner last March on a moonlight horseback excursion to the lek. Spooked by COVID-19, we asked for a raincheck. When we couldn't make the one-and-only ride this year — on April 25 — we opted for the March 27 tour to the lek and added a next-day outing to watch the sandhill cranes lift off the Platte River at sunrise.
The meeting point for the four-hour prairie chicken tour was the parking lot of the North Platte visitor center. We boarded the bus at 5:30 a.m. along with about 15 others hailing from Missouri, Colorado, Wisconsin, Iowa and Nebraska. This type of tour was a first for all of us, including several serious birders.
The 35-mile trip to the lek was an experience in itself as Barner navigated the bus over all manner of roads, including a teeth-chattering ranch lane and a cow trail pitted with prairie dog holes. We came to a stop in the middle of an expansive pasture where another repurposed school bus was parked — as a screen for a portable toilet as well as a second viewing blind for social distancing of larger groups.
"The males will be strutting their stuff and you'll see one or two females walk through, like they're shopping," Barner told us as we quietly waited for the ground show.
It can get exciting as the males rush each other, face off, rapidly stamp their feet, shake their wings, point their head feathers, fan their tails and puff their orange neck sacks, creating that deep booming sound across the prairie. Sometimes the males even leap into the air in a display of dominance.
"They carry on like this every morning for two months," Barner said. "It's crazy."
The grouse weigh about 36 ounces and are about 24 inches tall. They can fly, as evidenced when a hawk came too close and the flock took wing for a short time then returned to the lek.
"They'll settle in with the sunrise, a little before 7. You can just about set your clock by it," Barner said. He was right.
The blind is about 50 yards from the main action on the lek. At times, the birds were closer to us but without a telephoto lens, it's difficult to get a brag-worthy shot. Binoculars are a must for good looks at the birds.
By mid-morning, the prairie chickens were off to feed on seeds and insects in the taller grasses.
On the return trip to North Platte, Barner swung by Sutherland Reservoir where a large flock of pelicans was hanging out on the water.
By now, I was curious about two serious birders in our midst. The friends had traveled by car from Minneapolis-St. Paul for the weekend.
"We're vaccinated and wanted to get away," Lisa Hakanson said. They were attracted to the remoteness of the Sandhills and the chance to witness the sandhill crane migration and the prairie chicken mating ritual.
She and Barbara White enjoy going to different parts of the country for various bird migrations and festivals. On this day, they were excited to spot northern harrier and merlin hawks; northern shoveler, mallard and northern pintail ducks; western meadowlarks, red-winged blackbirds and snow geese, among other birds.
"People can be derogatory toward the Nebraska landscape," Hakanson said. "But I think it's beautiful."
Photos: Prairie chickens booming in the Nebraska Sand Hills
A rare look at a spring ritual on the short-grass prairie.