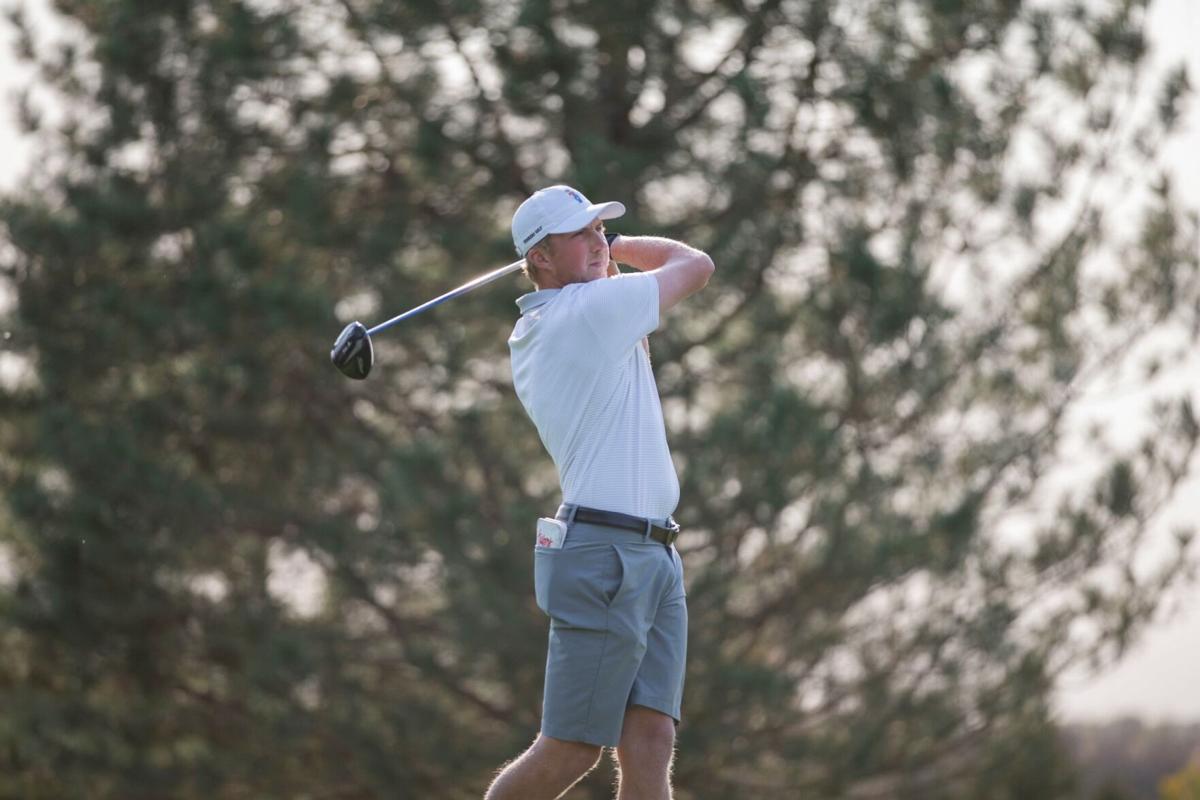 In February, then-Husker golfer Daniel Pearson and a mix of six current and former college athletes met with a shared goal: Fostering unity and giving a voice to college athletes.
On Thursday, as the NCAA's new name, image and likeness policy went into effect, the group's plan also came to fruition. United College Athlete Advocates released a letter to NCAA President Mark Emmert in which the group announced its purpose and called out the NCAA.
"Yesterday, the NCAA convened in secrecy to approve an NIL policy that was hastily drafted at the last possible moment," the letter read. "With this vote, the NCAA elected to abandon every conference, every university, and every college athlete for the sake of self-preservation."
The letter also asked that the NCAA pledge 1% of its yearly revenue to UCAA.
For Pearson, now in graduate school at Oklahoma, his passion for the cause came from his involvement at Nebraska, where he was president of the university's Student-Athlete Advisory Committee this past year. He said he recognized a difference at the conference and NCAA level when it came to equity initiatives.
"I think what frustrated me was we could do a lot of things at Nebraska because our admin let us do a lot of things," Pearson said. "And then once it got to the Big Ten and NCAA level, our voice became silent."
Last spring, when COVID-19 canceled several sports and postponed others, 60 athletes, including Pearson, wrote a letter to the NCAA requesting that athletes who didn't complete their seasons retain eligibility. He doesn't know if the letter played into the association's decision to grant that request, but it showed the possibility.
However, Pearson said, the traditional structure in place isn't sufficient. Student-athletes only have two votes on the Division I council.
"That is not enough representation where we can make any sort of impact on decisions that are directly affecting college athletes," he said. "College sports is for the college athlete, and I think in order for that to be 100% true, we need more power in the system of college athletics."
While the timing of going public — just as athletes could officially profit off their NIL — wasn't intentional, it worked out for UCAA.
"Being able to launch that same day sort of showed that, yes, we support college athletes getting economic rights, but there's so many other things that need to be addressed," he said. "And the NCAA tends to do a poor job with creating that unity and showing up for the college athlete."
One of UCAA's goals is to create a more unified community in college athletics. The group hosts its communications on discord, and there are channels available depending on what athletes are interested in. To join, athletes can go to the UCAA website.
The group is not a union, according to the website, but a "democratic structure for every sport in every conference" to ensure that all athletes have a voice.
"Though we co-founded this organization, it's not about us, and never will be," Pearson said. "We want as many college athletes to join so that they can express what pieces of the Discord they like and what they think they need in order to accomplish what they want to accomplish."
Some Huskers have gotten involved, Pearson said. But he says there's still a fear retaliation.
"One thing that a lot of athletes might worry that this is going against the grain, which I mean, it is slightly just because it's creating a change in college athletics," Pearson said. "But we definitely want to stress that we appreciate individual school administrators and coaches and all the work that they put in to make the student-athlete experience as great as possible."
Pearson said that UCAA's next goals are securing more funding and growing the number of members. He's hopeful for the growth of the organization, and wants to continue to prioritize the voices of college athletes.
"College athletes are the main focus for me," he said. "And that's why I want to work in collegiate athletics, because I want to make their experience as great as it can possibly be, because I had a great experience.