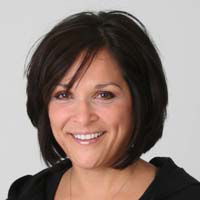 Cindy Gonzalez
Reporter - Money
Bio

Cindy covers housing, commercial real estate development and more for The World-Herald. Follow her on Twitter @cgonzalez_owh. Phone: 402-444-1224.
After observing federal COVID-19 guidelines and seeing vaccinations increase, Applied Underwriters says it is now comfortable with resuming construction of the 50-acre campus it started to build. 
Dan Marak of Kansas City-based MH Hospitality has built or bought about a dozen hotel projects in Omaha over the past decade. Two are having grand opening ceremonies in the next weeks.
Douglas County had the second-densest population among finalists, lending it a more urban feel that balances big-city amenities with the accessibility and lower costs of a smaller market.
A 1970s-era local warehouse has sold for nearly $25 million — a sign that the industrial arm of the real estate market is hot and investors have eyes on the Omaha area, a local commercial real estate broker says.
In the Flatiron District, a developer seeks city help for a $41 million five-story building billed as downtown Omaha's first newly constructed apartments catering to residents of mixed incomes.
A nearly $6 million request for public tax-increment financing would help with a complete modernization of the Blackstone Plaza.
Two west Omaha hotels are poised to be transformed into apartments and an assisted living facility — a conversion trend that seems to be catching on in the metro area.
A $13.5 million warehouse is to be built on a 12-acre site near 69th and F Streets, and the owner is seeking $1.16 million in public tax-increment financing.
Omaha National Insurance Co. will double its headquarters space by moving to 90th Street and West Dodge Road — a spot that will allow its workforce to grow by about one-third this year.
Five Points Bank broke ground last week on its new 11,000-square-foot Elkhorn area branch. The group's 14th branch in Nebraska and third in the Omaha metro area will rise at 1303 N. 205th St.
View all