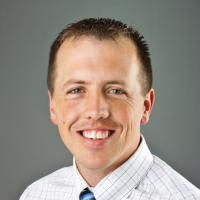 Dirk Chatelain
Reporter - Sports
Bio

Dirk writes stories and columns about Husker football in addition to covering general assignments and enterprise for The World-Herald. Follow him on Twitter @dirkchatelain. Phone: 402-444-1062.
Dirk Chatelain covers a lot in this column: Fred Hoiberg's Nebraska basketball problem; Grown men acting like children in college football; Thoughts on Scott Frost's hires; and a Johnny Rodgers update.
Nebraska may have had a historically hard-luck season, but other teams have checked several of the same boxes. What those programs did to turn things around may provide a guide for Scott Frost.
A word of advice to Scott Frost and Nebraska: Scrub the excuses immediately. Resist the urge to scapegoat and sugarcoat. The Huskers can't keep spinning these heartbreakers as honorable results.
Black Friday is so important to the Huskers and their fan base. The Iowa rivalry carries extra weight, writes Dirk Chatelain, but Nebraska just needs to beat somebody — anybody — of substance.
Bud Crawford has a stunning nine straight knockouts. But he transcends sports, too. He satisfies a visceral, immeasurable urge way down in the gut, the same place that unleashes goosebumps and shouts.
View all