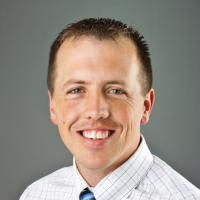 Dirk Chatelain
Reporter - Sports
Bio

Dirk writes stories and columns about Husker football in addition to covering general assignments and enterprise for The World-Herald. Follow him on Twitter @dirkchatelain. Phone: 402-444-1062.
So how do you rank one-score losses? Dirk Chatelain could do it several ways. But if our measurement is pain, then let's focus on two factors: what a victory would've meant and unbelievability.
The agony of following Nebraska football isn't just seeing the Huskers lose games in innovative ways. It's feeling like a fool for expecting change, writes Dirk Chatelain.
Adrian Martinez is a fascinating case study for narratives, Dirk Chatelain writes. But his career keeps taking unpredictable turns, so it's wise to enter every Saturday with an open mind.
Brian Forbes found a way to channel his stress and soothe his mental scar tissue. An obsession. A mission: He wanted to be one of the few people in the world to bench-press 1,000 pounds.
Forward progress. It can refer to the decisive Adrian Martinez fumble, writes Dirk Chatelain, or — believe it or not — it can refer to what the Husker football program showed Saturday.
A year after his death, more than 100 friends and family honored Gale Sayers on Friday at Salem Baptist Church, highlighting his remarkable athletic career and the lives he influenced.
View all