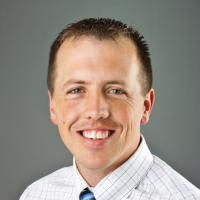 Dirk Chatelain
Reporter - Sports
Bio

Dirk writes stories and columns about Husker football in addition to covering general assignments and enterprise for The World-Herald. Follow him on Twitter @dirkchatelain. Phone: 402-444-1062.
Larry Frost, who passed away this week, was an eight-man football star growing up in Malcolm. Then Tom Osborne recruited him to play for Bob Devaney at Nebraska, where he'd become a Big Eight champ.
Nebraska's offensive attack produced big numbers in '69. But it really flourished in 1970 with the arrival of Johnny Rodgers. Impeccable timing, huh?
It's now six months since the pandemic's effects hit Omaha. And Omahans are sick. Some are anxious. Some are unemployed. Will the next six months be better than the last?
When the 1970 Huskers opened the season, they didn't know they'd be national champions that year. What they did know was that Johnny Rodgers was "everything" people said about him.
John Thompson's death Sunday resonated around the sports world in too many American corners to count, including North Omaha. "I just really admired what he meant to the game of basketball."
The Big Ten's mistake was leaving coaches and players out of the process. You might roll your eyes. But this isn't 1980, writes Dirk Chatelain.
If Nebraska wants to play North Dakota State, let them. This is not the time to demand lockstep. This is a time to preserve local economies, writes Dirk Chatelain.
We'll miss you, college football. More than you fathom.
The Big Ten's decision may ultimately be right, but Dirk Chatelain doesn't understand how the league's presidents could cancel sports while still allowing students to be on campus.
Tom Kropp loves nothing more than a basketball competition, even when it's against his college students. "Running Horse," a game Kropp long ag…
View all