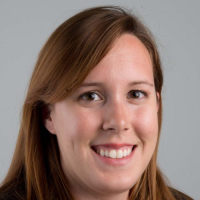 Erin Duffy
Reporter - Education
Bio

Erin is an enterprise reporter for the World-Herald. Previously, Erin covered education. Follow her on Twitter @eduff88. Phone: 402-444-1210.
Children's Hospital will be ready to deploy teams to schools, child care centers or other educational facilities as far as 200 miles outside Omaha that report elevated numbers of coronavirus cases.
Some miss going to the movies or sporting events. Some are tired of hearing about the coronavirus. Some are dealing with other major life changes — job losses, new babies, buying a house.
It's now six months since the pandemic's effects hit Omaha. And Omahans are sick. Some are anxious. Some are unemployed. Will the next six months be better than the last?
Many businesses, still worried about their long-term viability and the possibility of the virus spiking again in the fall and winter, are trying to revamp, adjust or just ride out the uncertainty.
Testing site will close, but OneWorld Community Health Centers and state and county officials hope to find another way to serve southeast Omaha.
When Tyson turned down testing at its plant in Madison, local leaders turned to public pressure and political influence to sway the company.
Cases have leveled off or dipped slightly in Nebraska and Douglas County, but regions including Kearney, North Platte and Sarpy County are now wrestling with sudden spikes.
Do I have to wear a mask in church? How about outdoors? Can I refuse a mask if I claim a disability? Read this Q&A about Omaha's mask mandate.
Omahans will now have to wear masks or face coverings inside schools, businesses, churches and other indoor public settings after the Omaha City Council voted 7-0 to implement the mask mandate.
In a Zoom meeting Thursday night, OPS Superintendent Cheryl Logan blasted what she perceived as the priorities and attitudes of other parents and community members during the coronavirus pandemic.
View all