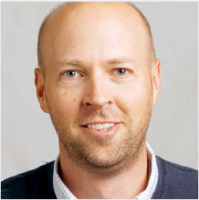 Jeffrey Robb
Bio

Jeff Robb dives into data for The World-Herald. Follow him on Twitter @jeffreyrobb. Phone: 402-444-1128.
With one week until Election Day, thousands attended President Trump's rally in Omaha.
Gov. Pete Ricketts continues to lean on personal responsibility. Others want stronger public health restrictions, and it's clear the changes announced Friday are in many ways a modest turn back. 
Gov. Pete Ricketts on Friday announced four steps that will go into effect this Wednesday.
But both State Sen. Tony Vargas and challenger Jorge Sotolongo say they aren't driven by party affiliation, but by a desire to serve the South Omaha community.
Metro new rapid bus transit line will bring a big-city public transit upgrade to Omaha. Fares will be free through mid-March.
The Omaha City Council is scheduled to vote Tuesday on extending the city's mask requirement to Nov. 24. 
After approving Omaha's mask mandate in August, the City Council is now debating its second extension.
The increase comes in metro Omaha and Lincoln hospitals, following the return of college students to campus, Labor Day gatherings and Nebraska's loosening of public health restrictions. 
Dr. Mark Rupp, chief of the infectious diseases division at UNMC, described cases as being in a "tenuous holding pattern" locally. But he expects infections to go up over the next two to four weeks. 
In a statement, UNL Chancellor Ronnie Green said he was "very disappointed in the behavior that has now required us to take these measures."
View all