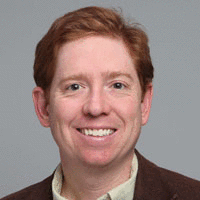 Joseph Morton
Reporter - Politics/Washington D.C.
Bio

Joseph Morton is The World-Herald Washington Bureau Chief. Morton joined The World-Herald in 1999 and has been reporting from Washington for the newspaper since 2006. Follow him on Twitter @MortonOWH. Email:joseph.morton@owh.com
Kara Eastman criticized Rep. Don Bacon for using companies owned by the same man for both official communications and campaign business. He says his office followed the rules.
Kate Bolz, who is challenging longtime incumbent Rep. Jeff Fortenberry, said she will continue to campaign virtually while quarantining at home.
The World-Herald fact checked a few Midlands-specific items from President Donald Trump's Omaha speech.
Secretary of Agriculture Sonny Perdue was in Iowa this week to support Republican candidates at all levels, calling next week's election "very pivotal."
Sen. Ben Sasse criticized Democrats for their focus on the role Amy Coney Barrett could play in striking down the Affordable Care Act, even suggesting that they have been lying to the country.
Sen. Ben Sasse urges his colleagues to confirm Amy Coney Barrett to the Supreme Court this week when the full Senate votes. President Donald Trump will be in Omaha on Tuesday. 
Brandon Straka, a gay man raised in Nebraska, was once "trying to flee conservatism." Now he is a conservative activist set to speak at Memorial Park at an event that is part of the WalkAway campaign.
Rep. Don Bacon is unveiling an ad Friday featuring former Democrat Rep. Brad Ashford. Kara Eastman, meanwhile, has run her own ad with Republican State Sen. John McCollister.
A new campaign ad from Sen. Joni Ernst features the mother of Sarah Root, who was killed in a 2016 crash, and focuses on illegal immigration and crime.
Sen. Ben Sasse last week criticized the idea of Democrats' expanding the Supreme Court if they take control of the White House and Senate, saying it would be "a partisan suicide bombing." 
View all