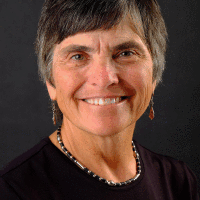 Nancy Gaarder
Bio

Nancy Gaarder helps cover public safety and weather events as an editor on The World-Herald's breaking news desk. Follow her on Twitter @gaarder. Email: nancy.gaarder@owh.com
Authorities have found a body that they believe is of a male previously reported missing in Saunders County.
Alan Terhaar Jr., 26, has been charged with first-degree murder and ordered held without bail in the stabbing death of his mother, Carmen Terhaar, 60. 
The inmate had been hospitalized for three weeks after being diagnosed with COVID-19, Corrections Director Scott Frakes said.
Columbus Fire Chief Dan Miller said two adults and two young people were pulled from the house and taken to a local hospital, where they were declared dead.
Pallid sturgeon are notably less healthy on the highly engineered lower Missouri River than the more naturally flowing upper river, research shows.
Reynold Reed was taken to Creighton University Medical Center-Bergan Mercy for treatment of a fractured leg bone and dislocated shoulder, according to police.
Scott Fitzpatrick, a spokesman for the Omaha Fire Department, said the fire, which was accidental, resulted from a stove being left on.
A Nebraska outfitter has been sentenced to federal prison for a scheme in which at least 97 game animals were illegally killed.
With La Niña conditions in the Pacific Ocean, it could be a roller-coaster winter in Nebraska and Iowa, with the weather alternating between cold and wet and warm and dry before a pattern sets in.
The National Weather Service has issued advisories about the risk of wildfires and destabilizing winds for high profile vehicles.
View all