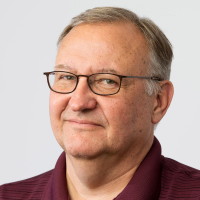 Paul Hammel
Reporter - Regional/state issues
Bio

Paul covers state government and affiliated issues. He specializes in tax and transportation issues, following the governor and the state prison system. Follow him on Twitter @PaulHammelOWH. Phone: 402-473-9584.
As part of the state budget, the Nebraska Legislature established a program offering grants of up to $400,000 for feature films that are made in the state and meet certain criteria.
Safi Rauf, who immigrated to Omaha from a refugee camp in Pakistan in 2010, delayed medical school so he could spearhead efforts to help imperiled Afghans and Americans escape from Afghanistan.
Then-U.S. Sens. Chuck Hagel, Joe Biden and John Kerry had a perilous experience during a 2008 trip to Afghanistan. The interpreter who helped them escape made it out of Afghanistan earlier this month.
Some farmers are marketing steaks and hamburger directly to consumers, the pasture-to-plate approach. Others are bypassing large packers by establishing their own, smaller-scale packing plants.
A state energy board on Friday backed off of its controversial proposal to seek veto power over agreements between utilities and private wind and solar projects.
A proposal by an obscure state board to obtain more authority over public power districts has created a firestorm of concern and confusion among those utilities and some environmental groups.
The Nebraska Supreme Court overruled Aubrey Trail's motion to serve as his own lawyer, saying he had failed to serve notice of his request on the Nebraska Attorney General's Office.
Phil Raimondo is being remembered as the leader of one of Nebraska's most prominent manufacturing firms, who was involved in efforts to train a new generation of workers in tech and manufacturing.
View all