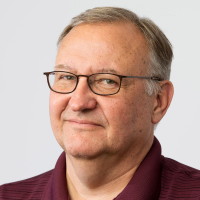 Paul Hammel
Reporter - Regional/state issues
Bio

Paul covers state government and affiliated issues. He specializes in tax and transportation issues, following the governor and the state prison system. Follow him on Twitter @PaulHammelOWH. Phone: 402-473-9584.
Ranchers like Wade Andrews, 56, worry that their way of life is slipping away amid low cattle prices and ever-rising expenses while the meatpacking firms are earning record profits.
Two environmental groups say they will fight plans for two high-pressure pipelines to capture carbon dioxide generated by Nebraska ethanol plants and transport it for permanent underground storage.
EZ Politix, in its lawsuit, said it was hired by the Herbster for Nebraska committee to perform "campaign-related services" from December 2020 until May 10, 2022, and was to be paid $12,500 a month.
His resignation was seen as the latest fallout from months of turmoil at the Environmental Trust over decisions made by its 14-member board of directors.
Convicted murderer Aubrey Trail is seeking to fire his attorneys and represent himself in the automatic appeal of his death sentence.
Mary Ridder of Callaway, who represents the western two-thirds of the state on the Nebraska Public Service Commission, served as chair of the PSC in 2018, 2019 and 2020.
A popular winery/brewery in southeast Nebraska is up for sale and a follow-up on the "lost girls" of the Sandhills.
A seven-page letter from the coalition of Republican attorneys general calls the president's mandate "illegal" and says it is likely to increase skepticism about the vaccines.
View all