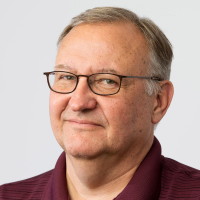 Paul Hammel
Reporter - Regional/state issues
Bio

Paul covers state government and affiliated issues. He specializes in tax and transportation issues, following the governor and the state prison system. Follow him on Twitter @PaulHammelOWH. Phone: 402-473-9584.
A rarely used Board of Adjustment will take testimony on whether to overturn the denial of a construction permit for the controversial Keystone XL pipeline across Holt County.
Helen Raikes of Ashland, a retired educator, is challenging GOP-backed incumbent State Sen. Bruce Bostelman for the District 23 legislative seat.
The proposed Law Enforcement Protection Act would enhance penalties for violent and destructive protests and show support for police. Opponents say it wouldn't protect peaceful protesters.
Eugene Pappan, who died Friday at 89, was one of the few members of the Omaha Tribe who could still fluently speak the tribal language, Umónhon
Officials from Waverly, Wahoo and Ashland said they've all been approached in recent months and asked whether they'd be interesting in hosting the project, which could cost $250 million to build.
A new bridge on U.S. Highway 281 that spans the Niobrara River south of Spencer has opened. The previous bridge was wiped out by flooding after the Spencer Dam collapsed.
Nebraska Corrections Director Scott Frakes told state lawmakers Thursday that progress continues to be made in expanding rehabilitation programs and preparing prison inmates to return to society.
First-time candidate Tim Davis is challenging incumbent Crystal Rhoades for the District 2 seat on the Public Service Commission.
A lawsuit alleges that the son of former Husker Athletic Director Shawn Eichorst sexually assaulted a 12-year-old boy. An attorney for the family says the accusation "has no legal or factual basis."
Kyle Schneweis, the director of the Nebraska Department of Transportation since 2015, is leaving next month for a job in Maryland.
View all