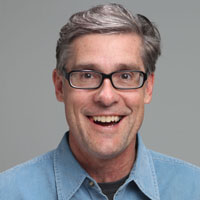 Rick Ruggles
Bio

Rick covers higher education for The World-Herald. Follow him on Twitter @RickRuggles. Phone: 402-444-1123.
Dr. Jeffrey Gold, chancellor of UNO, said the institution has had plenty to cheer about over the past year, including enrollment growth and the creation of a national counterterrorism center.
Omaha sports bars, including Good Life, welcomed the return of Husker football Saturday.
Hastings College has entered into an agreement with two public universities in Omaha to broaden students' variety of courses.
One person died early Saturday in a house fire in southeastern Nebraska.
One person died early Saturday in a house fire in southeastern Nebraska.
President Ted Carter's announcement that he intends to have a chancellor in place by mid-2021 goes a long way toward ending speculation that the NU Medical Center and UNO might merge. 
The students cited a fee for online courses as troublesome because some classes during the pandemic are offered only online and students have no choice other than to take their class that way.
The NU Foundation expressed disappointment in the negative return on its main endowment in fiscal year 2020. And the endowment earned less in the last five years than many other universities' funds.
The majority of colleges surveyed in Nebraska and Iowa had declines in enrollment this fall. But those declines weren't as severe as many had feared they would be.
UNL and UNO are offering random, voluntary testing to students.
View all