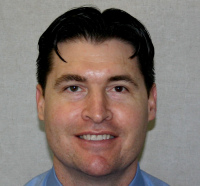 THAD LIVINGSTON
Bio

Thad is in charge of The World-Herald sports department a prolific operation that churns nearly 24/7.
"Showstoppers," the title of this year's All-Nebraska section, is fitting. The stars of this show go by one name for gosh sakes. Who doesn't know Chucky and Hunter? End of story, roll the credits.
The World-Herald's "Husker History: The 25 Most Important Games" let's you take a look back an Nebraska's most important games — and they aren't all football.
Reading about the 1970 Huskers helps dissect a Nebraska program once in the stage this current NU team is in, writes Thad Livingston.
To begin the 1970 season, NU was ranked No. 9 and hungry for national respect. Tying USC gave them that.
In the past few months, our Husker football writers have become well versed at writing about everything but the Huskers playing football. And kudos to them. But my, what a strange and tough time.
I never expected to get a lesson on basketball in Nebraska from a classical music expert from New York, but that's what happened.
Coming up with clever ideas to present All-Nebraska basketball, Super Six football, All-Nebraska football and All-Nebraska volleyball is a delicate process. The best are bold and bring a little attitude. 
Omaha North posted its second major upset of the young season Friday.
Are you ready to have fun again? For years, my generation had lots of fun during college football season. It was fun to watch Nebraska's bigger and more athletic teams win 90% of their games. And many games seemed over before they even started.
The College World Series is the Douglas County Fair.
View all