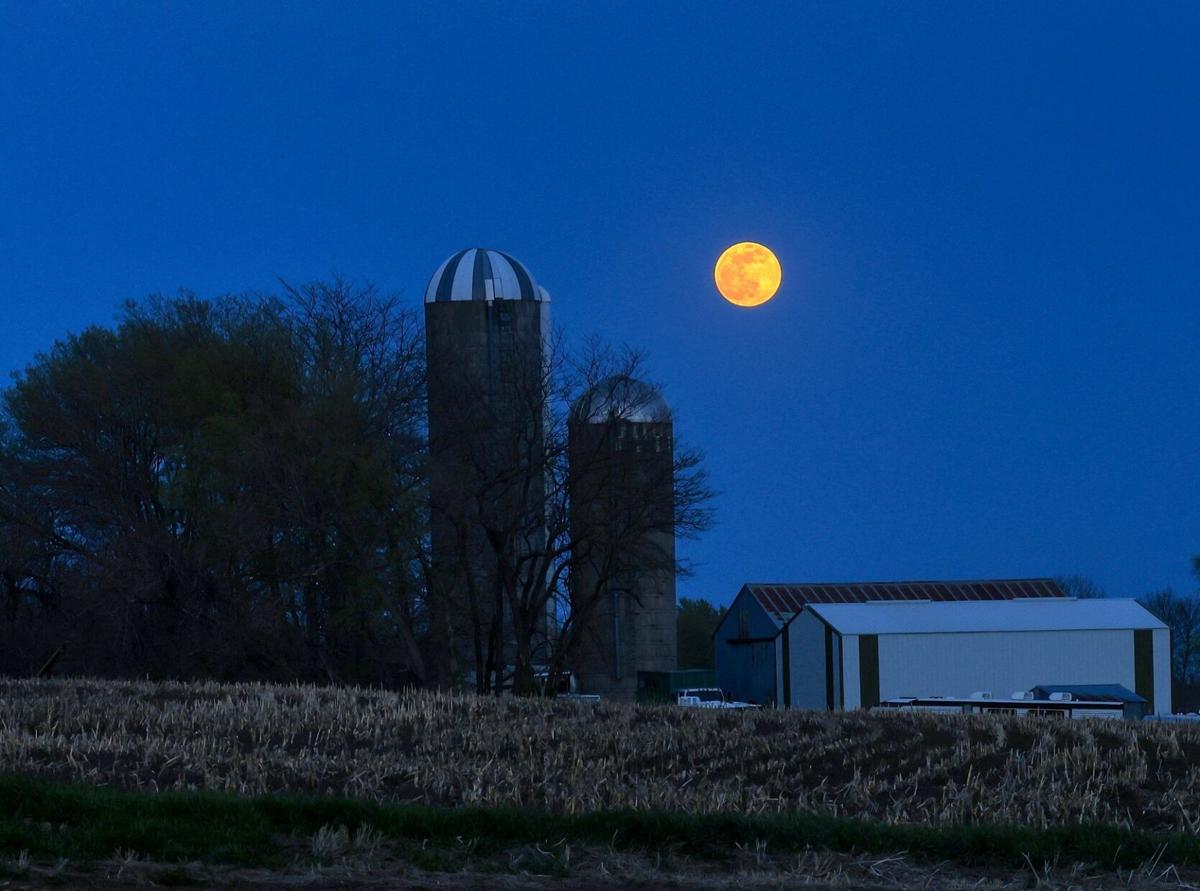 Omaha-area residents got a nice view of the April supermoon before clouds moved in Monday night.
This image was shot south of Omaha at a farm near 108th Street and Platteview Road.
During a supermoon, the full moon appears slightly larger than normal because the moon is at its closest point to Earth during its orbit. The April full moon is also called the pink moon because it coincides with the flowering of pink phlox, according to NASA.
Another supermoon will occur May 26, according to Space.com.