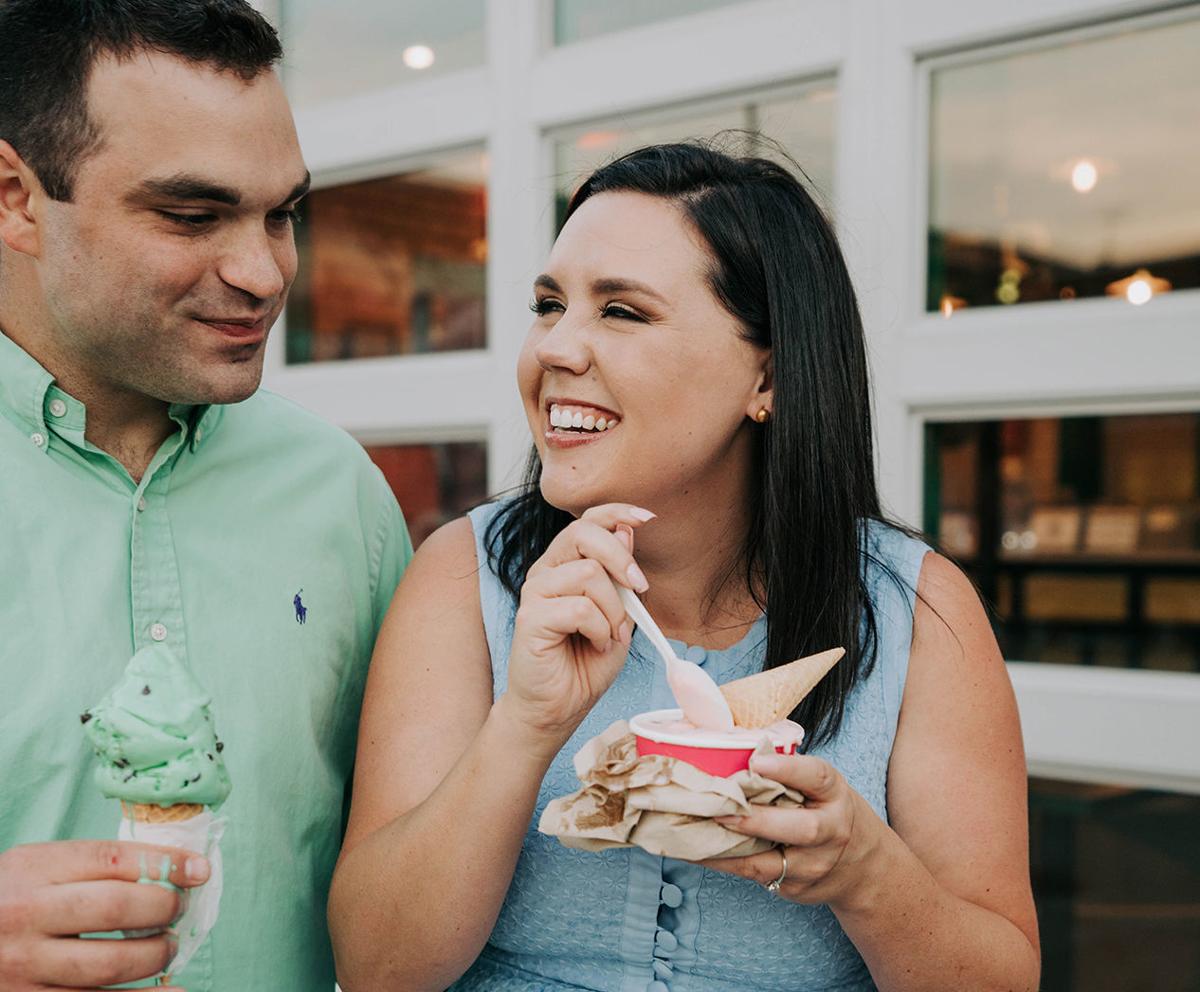 Our would-be wedding day of June 14, 2020, came and went.
It stung a little less than I had anticipated, but nonetheless it still stung. The weekend showed me the people who really will make Andrew's and my wedding day extra-special.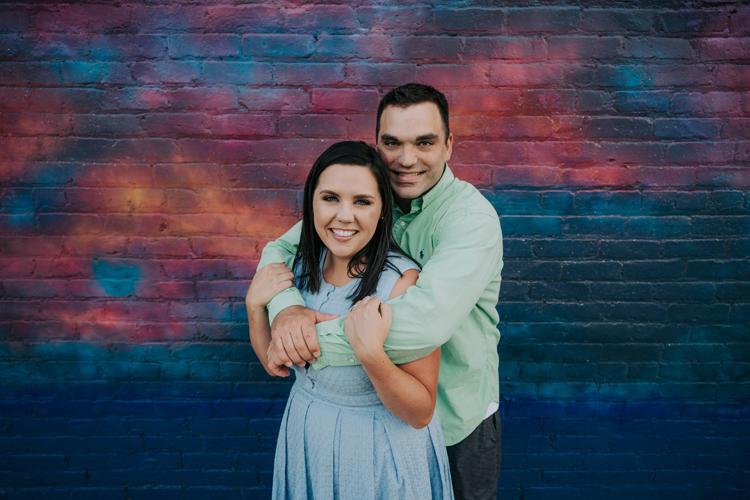 Our original wedding weekend was going to be jam-packed with activities around Omaha for our friends and family. Friday afternoon would've been a bus tour (with VIP Limo) to wineries Cellar 426 and Glacial Till in Ashland, and Soaring Wings in Springfield.
Saturday, we were going to have our rehearsal dinner at Lo Sole Mio. Then Sunday was going to be our big day, with our ceremony at 11 a.m. and a brunch reception immediately afterward.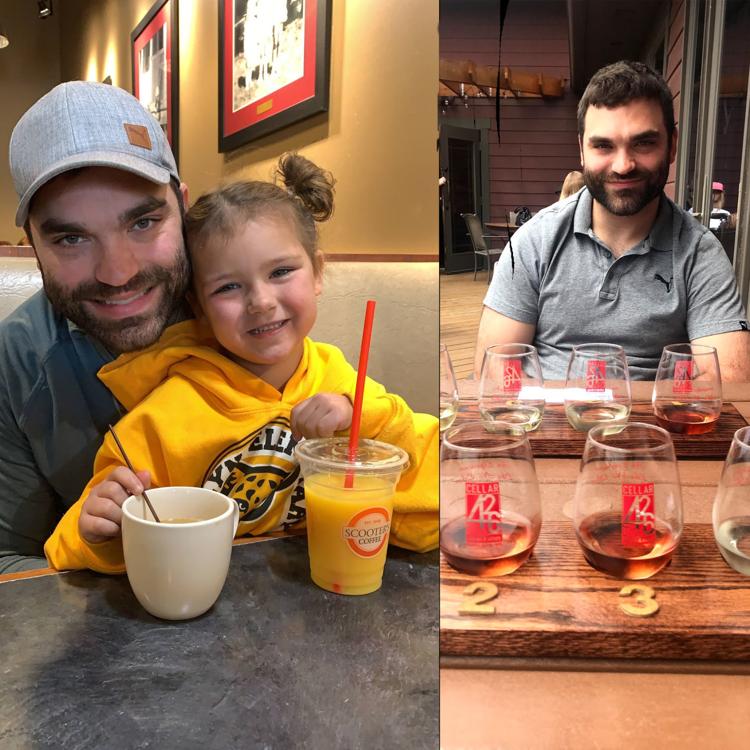 So what's a girl to do but to re-envision the weekend, filling it with activities similar to what would have happened if COVID wasn't rocking the world. Our updated plan was to still visit the wineries Friday, eat our favorites at Lo Sole Mio on Saturday, then end the weekend with brunch and an engagement photo session Sunday.
But it seems that when plans go awry, that's when the best things actually happen.
Friday, June 12, just about an hour before Andrew and I were supposed to leave for the wineries, my two best friends, Dezi and Andrea, busted through our front door to steal me away for the evening. Andrew had known all week about this. I was shocked in the best way.
That night held surprise after surprise. Dezi and Andrea wouldn't fill me in on what we were doing or where we were going. They marched me into Hy-Vee to pick out something to drink. (I went with Glacial Till's hard cider as a nod to the winery tour.) Then the three of us went back to Dezi's for some quality girl time.
We ordered pizza from Sgt. Peffer's. Then came a knock at the door — it was Megan, another bridesmaid. And then there was another knock, and my cousin/bridesmaid, Taylor, was there, too.
Honestly, I think my jaw hit the ground. Four of my best gal pals came for a Girls' Night In to start off in the BEST way what could have been a rough weekend. My heart is still so thankful and grateful for that evening.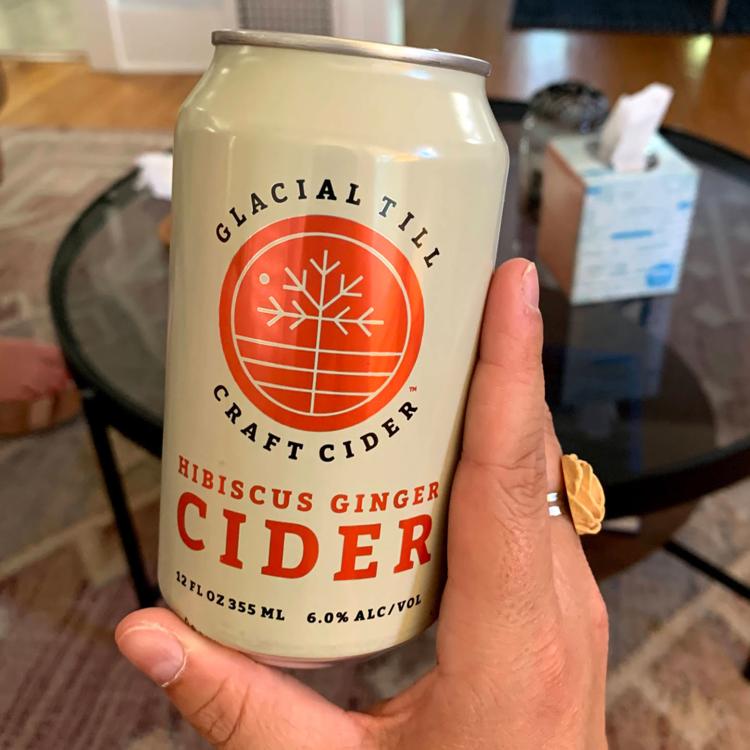 Saturday morning, another cousin surprised us with a curbside wine delivery. That evening, Andrew's mom kindly offered to watch our daughter, so we could enjoy a night with just the two of us.
Choosing what to eat at our favorite restaurant was simple, but where was a different question. Lo Sole Mio safely opened its doors at the beginning of June, so we took the opportunity to eat dinner inside the restaurant. It was the first restaurant we had visited in months; the experience was definitely interesting, full of masks and lots of hand sanitizer.
After dinner, we picked up some champagne and a turtle pie for dessert and headed home to enjoy it on our deck and talk the night away. We stayed up late and slept in even later. (That is a luxury we don't usually get with a 5½-year-old.) We slept in so late, we missed the mark on making a big Sunday brunch. It was a little surreal to realize, oh, we would have been married by this time.
Our would-be wedding day brought dozens of texts, a few gifts and so much love from friends and family.
I also tried to incorporate our vendors into the day. I was able to schedule a bridal makeup trial appointment with Blush Makeup Artistry, and photos with Ninety Six Oak in the evening.
Christine with Blush Makeup Artistry went above and beyond to make rescheduling her services for that day super easy. I haven't had my makeup done by someone in so long — it was nice to get dolled up for the day. Plus, I got to capture the look with photos that we will cherish forever.
Molly with Ninety Six Oak has been our go-to photographer for years! She's the sweetest and so dang talented — I mean, check out how perfect her shots came out.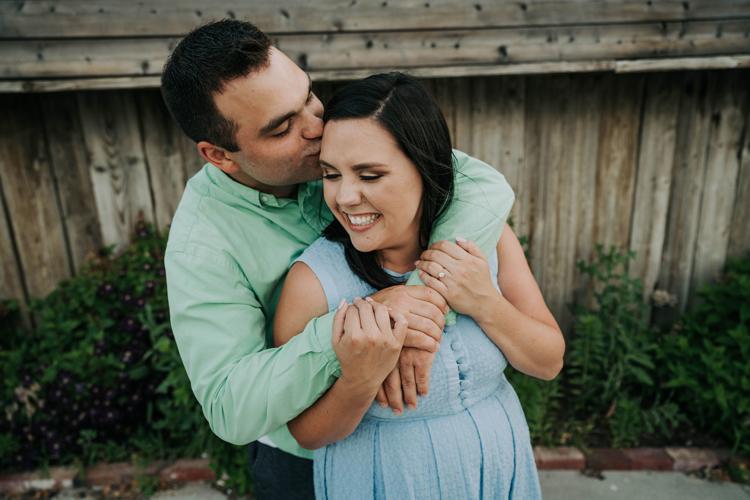 Originally, we were going to skip an engagement session, because the day before we became engaged we had a beach photo session on vacation in Maryland. Well, it worked out perfectly to take advantage of Ninety Six Oak's open slots due to our wedding postponement. We spent the golden hour of Sunday wrestling our dog to look at the camera, dancing around Benson, eating Ted & Wally's ice cream. I can't think of a better way to end the weekend.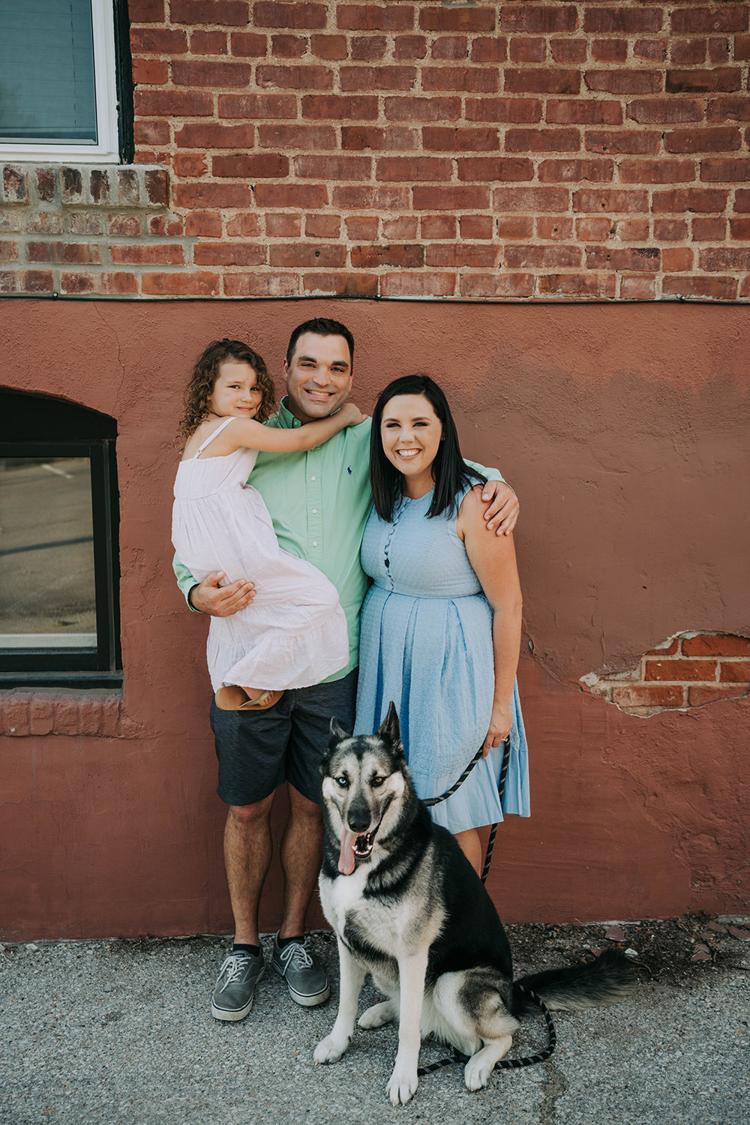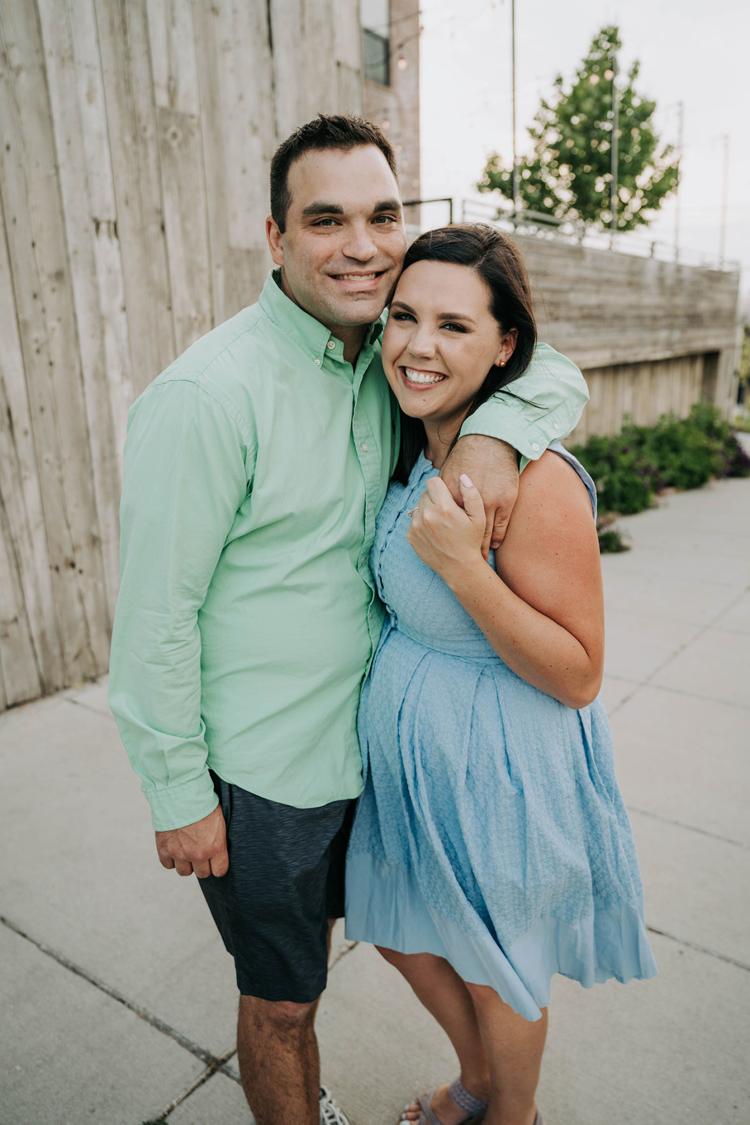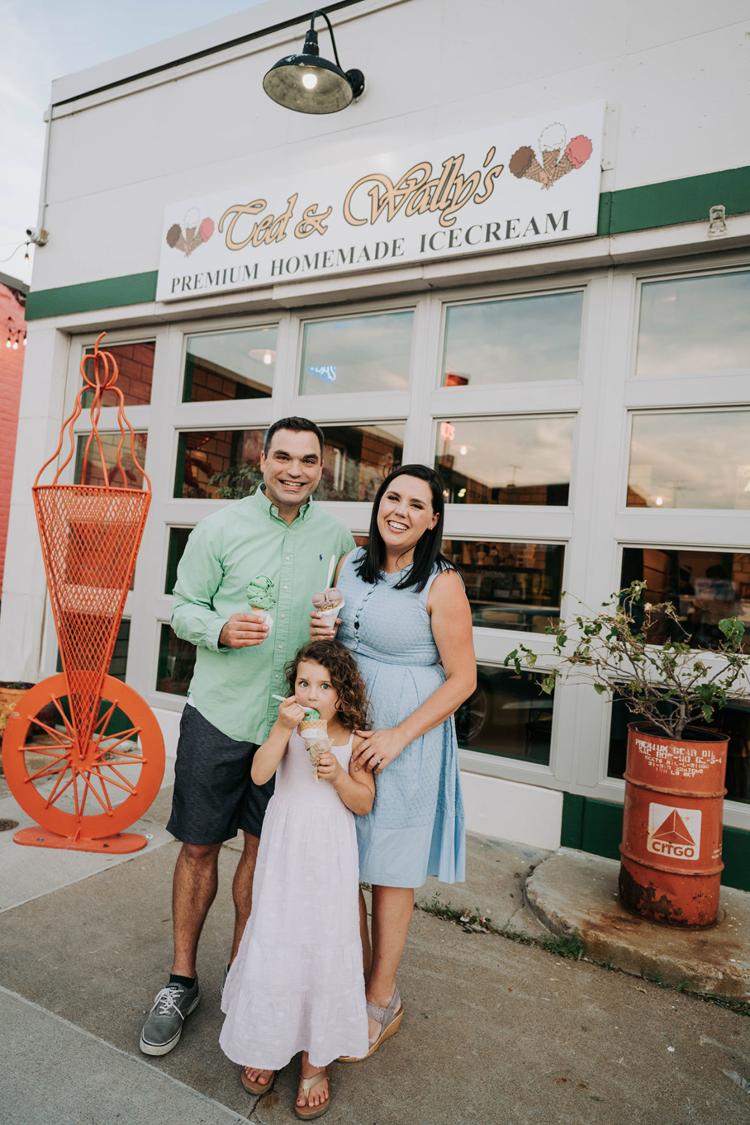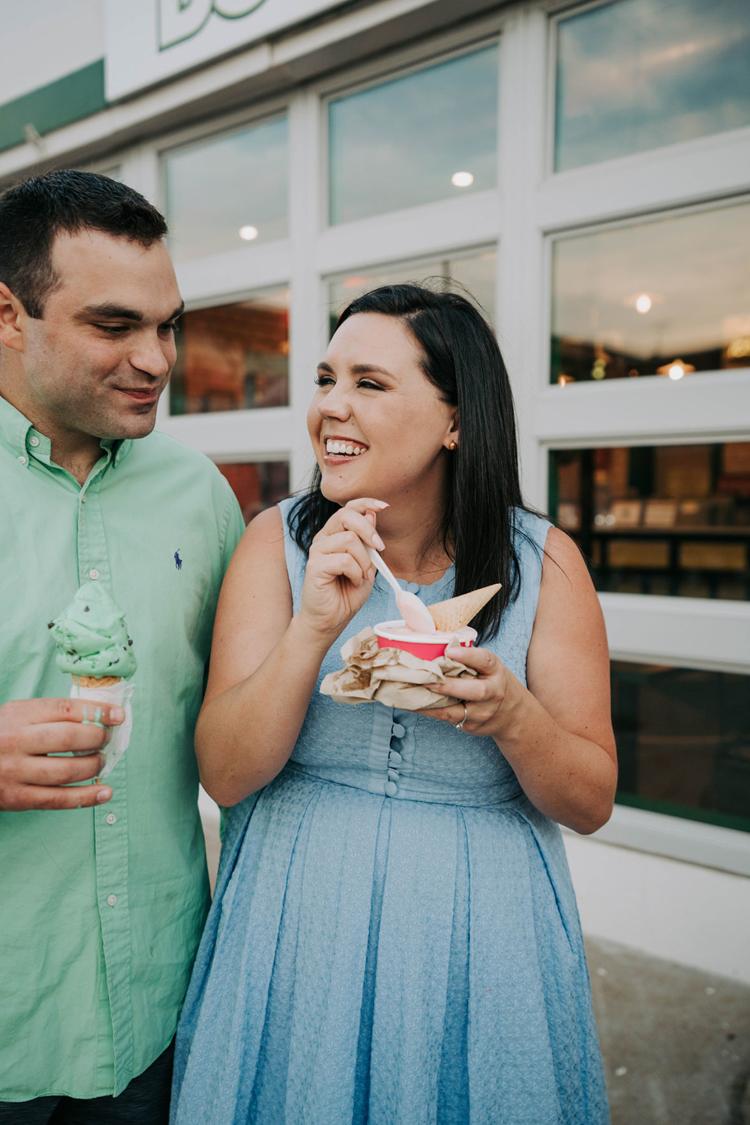 The weekend of our would-be wedding day can be summed up as indulgent, and I have no regrets on that. Sometimes it's not what you do, it's who you're with that really matters. We will eventually get our big day, but our people really knocked it out of the park for us.
---
Wedding vendors we've booked so far
Meraki Special Occasion Styles with Kirstin and Cortnie
Ninety Six Oak Photography and Videography (formerly Molly B. Photography)
Be the first to know
Get local news delivered to your inbox!