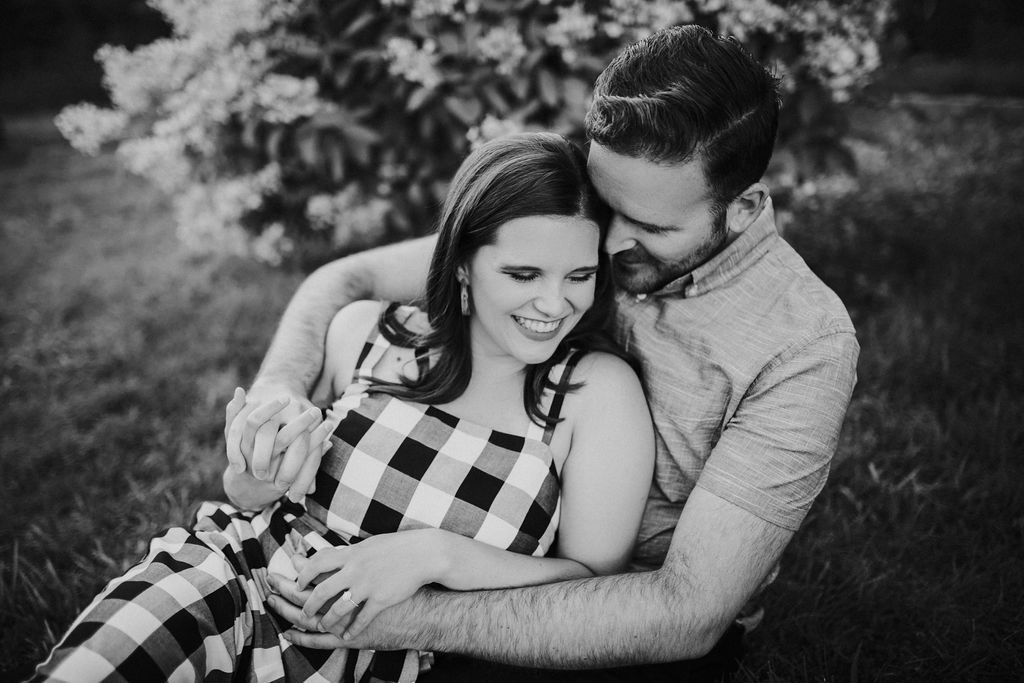 For most of our relationship, my fiancé and I have lived in different cities.
David was in Lincoln finishing up law school and I've been in my apartment in downtown Omaha.
Sure, we spent most weekends together and the occasional holiday break or family vacation. Still, I liked the idea of moving in together just a couple of  months before our wedding.
But the coronavirus pandemic sped up our plans as roomies. David moved into my one-bedroom apartment in mid-March. For a few weeks, he was attending virtual law school classes on one side of the dining room table while I churned out newspaper articles on the other.
It's been a learning curve for both of us, but so far, we're weathering it well. We quickly learned the importance of carving out alone time, whether he goes on a run or I head into the office a couple of days a week.
I've tried to relax about my obsessive habit of folding the hand towels into perfect rectangles. And it isn't a total emergency if all of the water droplets aren't wiped up around the faucet.
"You have a lot of rules and it's hard to keep them all straight," David told me recently.
I'm trying to relax some of my rules, but I'll always insist on using fresh towels daily. And I'm always going to question whether or not I turned the oven off, even if I haven't used it in a couple of days.
I had already learned some startling facts about David before we moved in together:
He's a cat guy. This is a fact he will deny, but it's true. So it came as no shock to me when I heard him refer to a Dalmatian as a "spot dog" or when I heard him butcher the pronunciation of "dachshund."
More shocking was when I learned that he thought Dollywood was an amusement park honoring the first cloned sheep. Instead of, you know, a park owned by famous country singer Dolly Parton. It sidelined me for about 12 hours.
In the last 10 weeks of living together, I've learned a lot more about my future husband:
I knew going in that he doesn't leave food behind. He can eat so much food that it leaves me with a stomach ache to watch him during dinner.
But I didn't know that he can't leave crumbs. The tiniest crumbs. Crumbs that ants would ignore.
Sometimes he hides silverware. It's weird, I know. Just stick with me.
We often had stalemates over napkins David would leave behind. "It's hardly dirty! I can use it for lunch," he would say after his breakfast.
One day I found one of his stashed napkins and as I grabbed it to throw it away, a fork bounced out. He used the same reasoning as he did for the "hardly dirty" napkins. 
He has since ditched this habit, or he has gotten way better at hiding his napkins and cutlery.
David knows next to nothing about Whitney Houston and, in fact, often confuses her with Tina Turner. I'm still reeling from this information that I learned three weeks ago, so I don't really have anything else to say about it.
But I've also learned that David has a saintly amount of patience, especially with me. He's great at removing dead bugs, reaching items on high shelves and investigating strange noises in the night. I've never had to ask him to do the dishes — he tackles that chore right away. A history major, he can answer any of my history-related questions without batting an eye.
If we can survive sheltering in place — in a one-bedroom apartment, for who knows how long — I think our marriage will be off to a solid start.