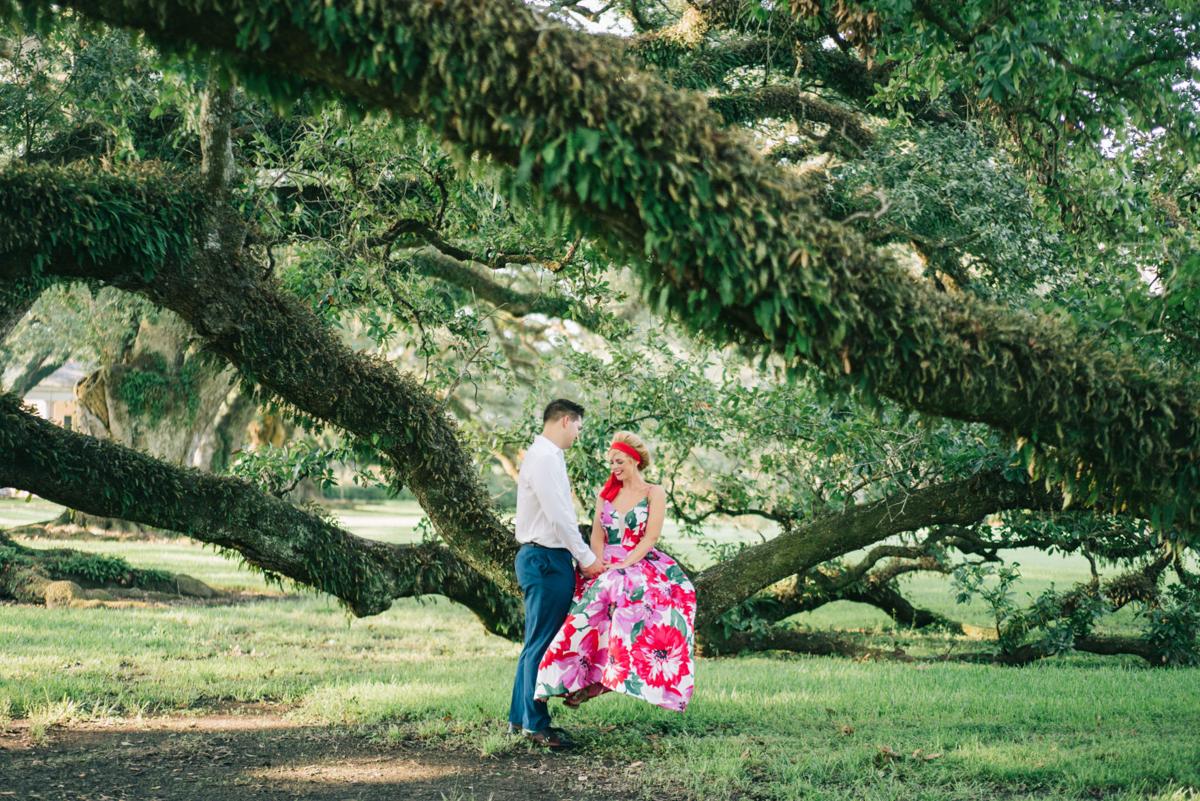 You're engaged. Cue the mass hysteria.
One of the first things that came to mind after my fiancé, Alex, popped the question was our engagement pictures. We had a private engagement and didn't have any professional photographers hiding in the bushes — just Alex's dad.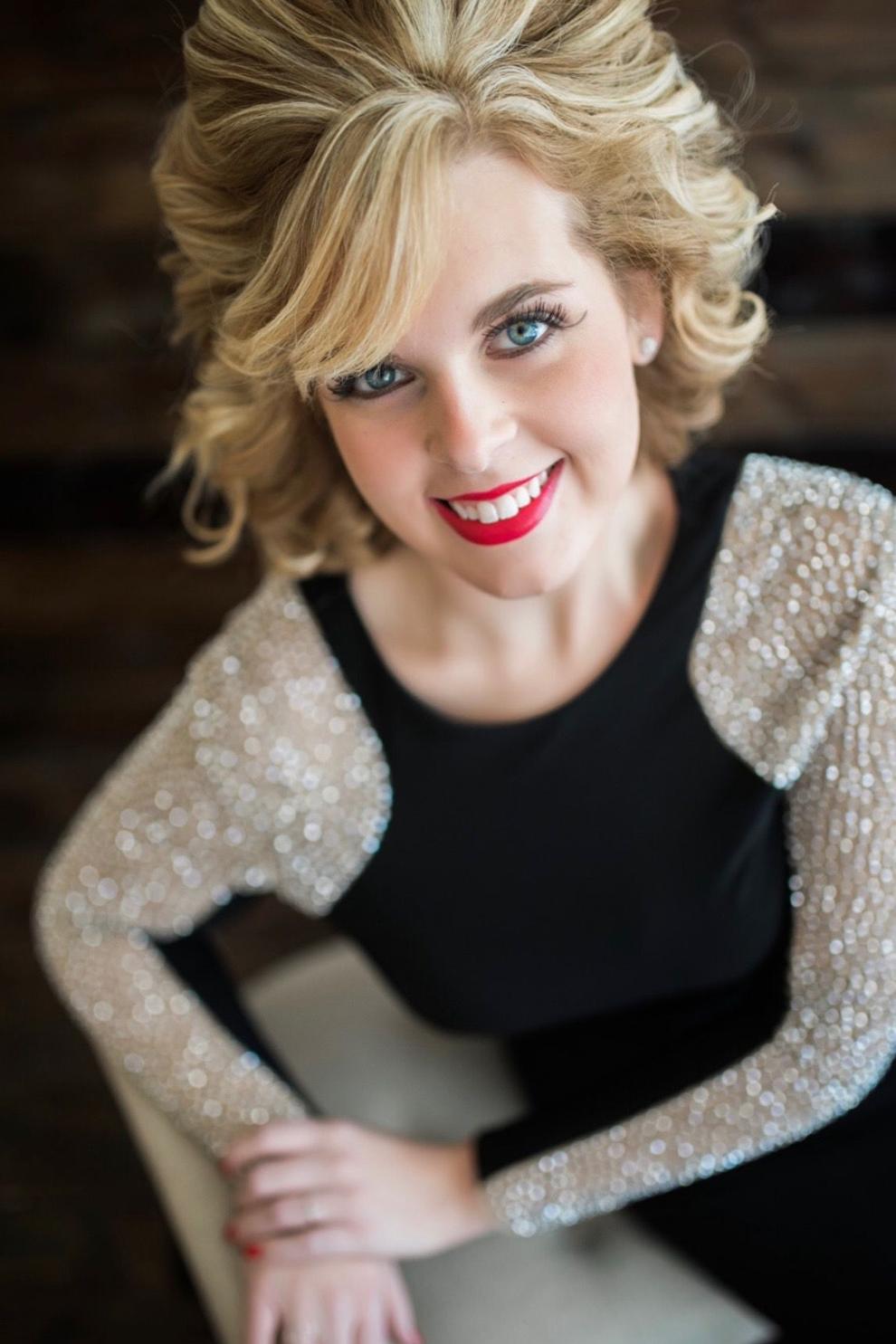 Alex proposed July 6 at his favorite place on earth, his parents' house on Sun Valley Lake in Iowa. He knew how much I love the water and that I had stressed over and over again how I didn't want a grand production. As a performer, I didn't want our engagement to be a show for anyone but us.
Alex told me he had thought proposing later in the month in New Orleans. We were headed there for his brother's white-coat ceremony as he entered medical school at Tulane University. Knowing that I was a Southern belle at heart, he thought it would be beautiful, if maybe too hot, but he didn't want to steal his brother's thunder. Rightfully so. Alex then mentioned the possibility of having our engagement pictures done in Louisiana, giving us the best of both worlds.
Say no more! I immediately started researching locations and photographers. Within three days, I had everything in place.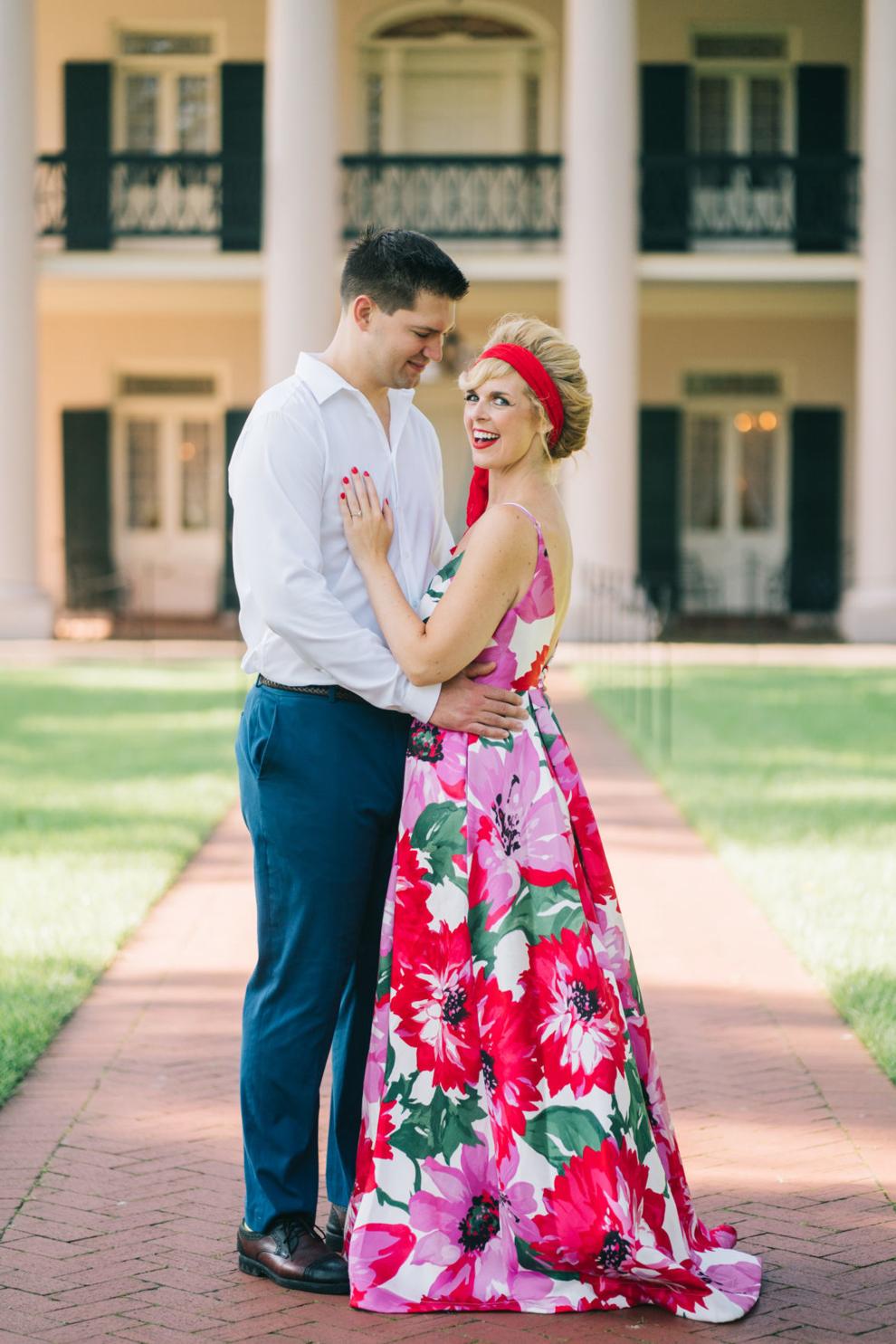 We had chosen Oak Alley, a historic plantation an hour from the French Quarter where we were staying. We rented a car, got up at the crack of dawn, drove through the swamp , grinned from ear to ear, found bugs where they didn't belong, sweated from every pore and had the time of our lives.
Our photographer, Sarah Mattix, not only captured the beautiful oaks, but also the essence of our style and relationship. Her use of light and color is second to none. She is a Southern treasure, and I am forever grateful.
Not everyone has the opportunity nor wants to do engagement pictures on this scale, and we were very blessed to be able to make this part of our story.
Engagement pictures should be a reflection of you as a couple. You don't have to spend an arm and a leg or travel to an exotic place to have beautiful pictures. Find clothes you love in your closet or treat yourself to something special. Pick a location that's meaningful to you. Not just what's trendy, but what resonates with your and your fiancé.
Most photographers, when booked for your wedding, offer a free engagement session or charge a nominal fee for that service. Keep that in mind and don't break the bank. You won't regret capturing this moment in your life. Even if it's your best friend shooting the pictures in a local park with an iPhone, don't miss out.
After all, a picture is worth a thousand words, and ours weave a tapestry of  "happily ever after."
Engagement: Lauren Brandt and Alex Olinger
Lauren Brandt and Alex Olinger of Omaha had their engagement photos taken at Oak Alley plantation in Vacherie, La.