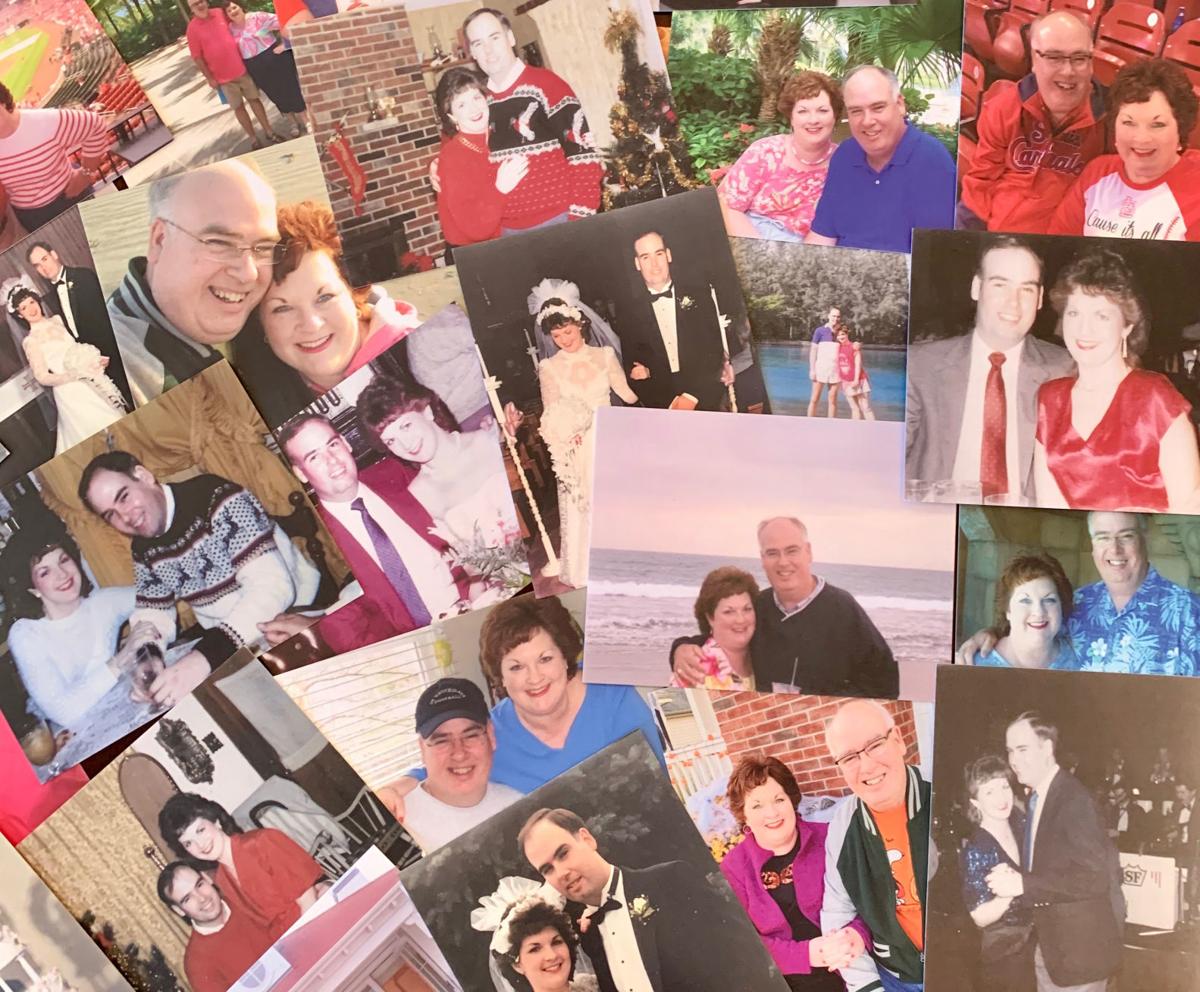 If I've learned anything these last few months, it is that love is not canceled. It's patient, kind and endures through the toughest of times. Love is all around.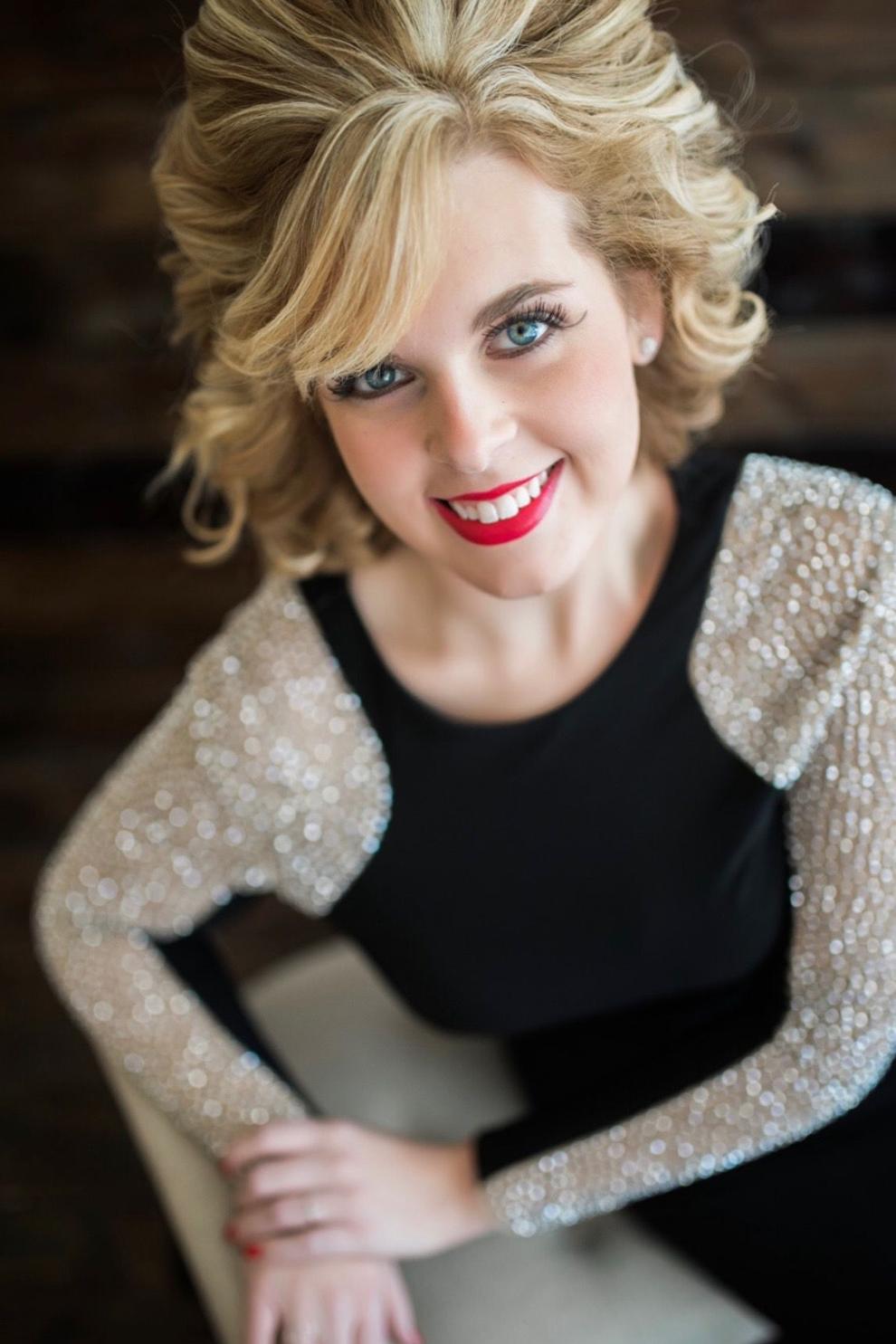 But what to do? No Pinterest photo, magazine article or niche wedding blog could give me inspiration. I knew that eloping was not in the cards for us, yet my mind wandered over and over again to the vision of my parents' Omaha backyard.
Cascading trees, tropical plants and a magic hour of sunlight in the evenings. Sunbeams break through the trees giving you a glimpse of the heavens. I had grown up in a forest fairy tale, barefoot and carefree. I imagined Alex and me dancing around the maples and oaks as my parents looked on.
That was the moment my focus shifted to my parents. They've been married 31 years, and are the "happily ever after" — a constant beacon of love, commitment and generosity throughout their marriage. Those two are always going out of their way to do something special for others, so it was high time for me to return the favor.
I couldn't get started on this plan fast enough. I decided that June 27 would be a vow renewal for my parents, and a blessing for Alex and I as we prepare for our upcoming marriage. To top it off, it would be a complete SURPRISE for my mom and dad.

"We Still Do and We Will Soon" was off and running.
Etsy and Amazon provided a wide variety of affordable options for glamorous details. I bought items for the dinner we would host inside as well as a variety of things to illuminate the backyard for drinks and dancing after dark.
I designed announcements and sent them to a close-knit bunch than can keep a secret. Included was a postcard (already stamped) with a picture of my parents from one of their many years of marriage. Friends had the opportunity to write a message or a memory on the card and send it back as mementos and part of the backyard décor.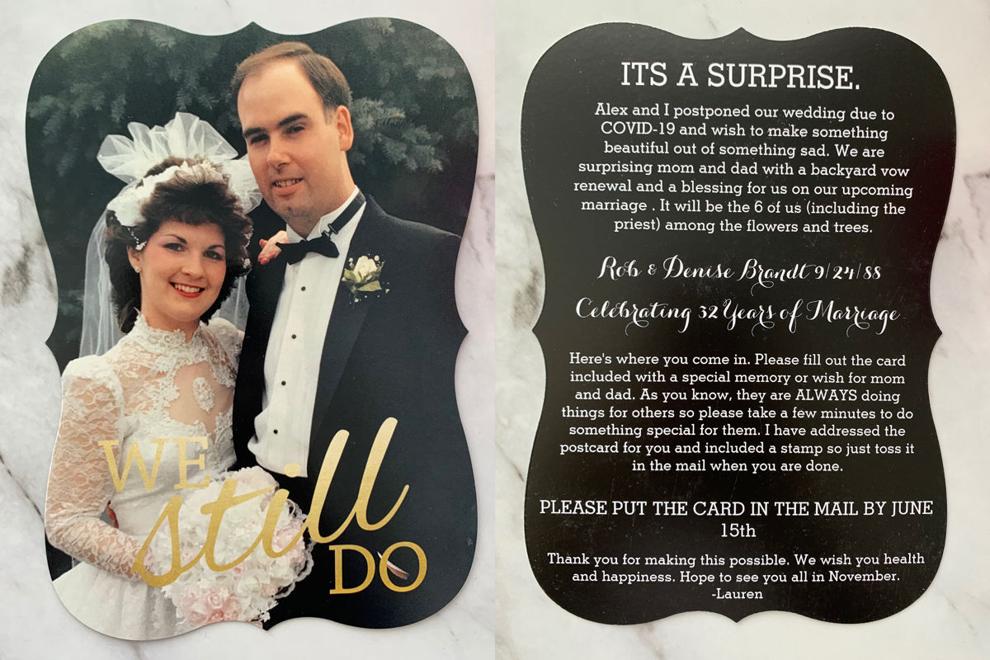 I also created a Shutterfly book with pictures from my parents' marriage with the phrase "Still The One," after the Orleans song. Alex and I will gift it to them the night before this backyard bonanza, so they can savor the day instead of mourning our wedding that was put on hold.
Although COVID-19 altered our original plan, June 27 has evolved into something incredible, thanks to the emotional support of my fiancé and the commitment of our outstanding vendors. They are going to make this new vision a reality.
There will no masks, no uncertainty and no fear. Just six people basking in the glow of twinkle lights strung from tree to tree, surrounded by tropical blooms, sweet treats and a fountain of bubbly.
We will hear of promises kept and promises renewed by the those whom I love most. May we be blessed with good health, love, laughter. Bring on the citronella!