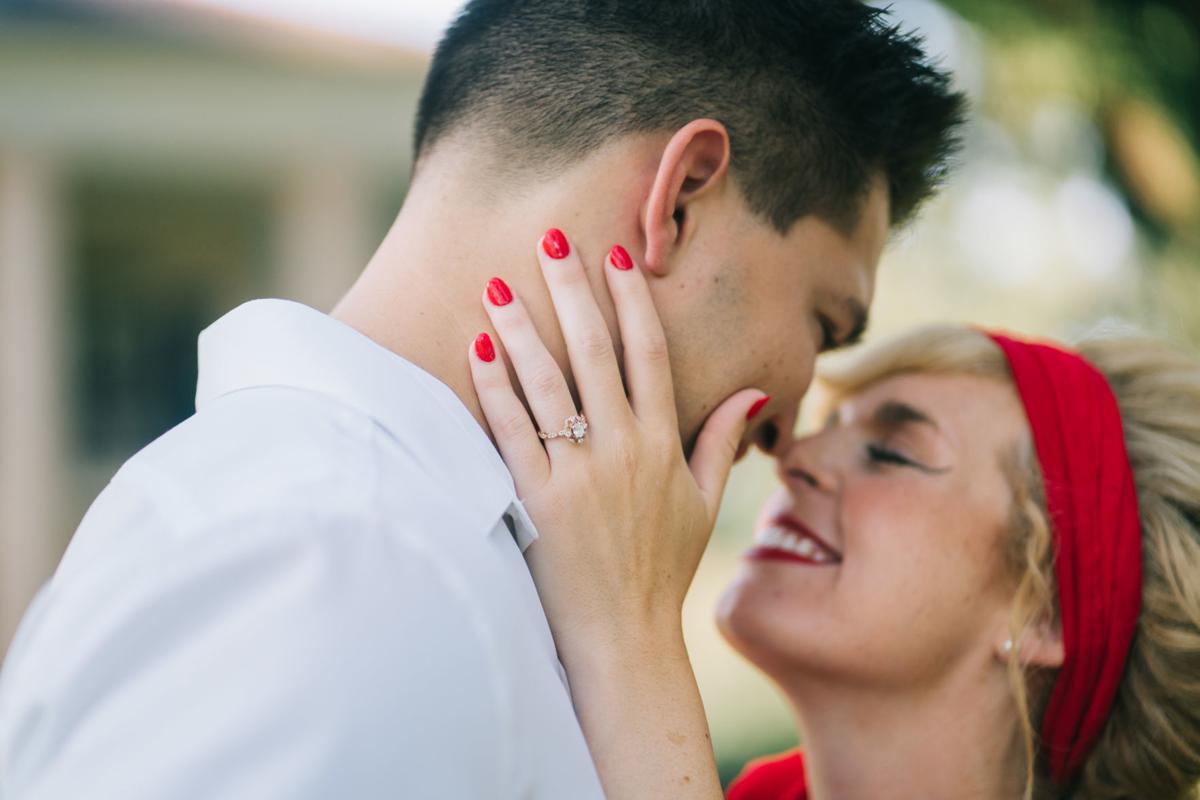 I like to think of myself as a calm, cool and collected individual.
I'm detail-oriented, but I can let the little things slide.
My fiancé Alex and I both have large circles of loved ones, mine being friends and his being family.
We were in sound agreement: Our wedding would be a smaller, more intimate, affair. We wanted those closest to us to attend and for us to be able to enjoy their company and not rush from guest to guest.
We also wanted an adults-only affair, which helped us trim our numbers drastically. With the Orpheum Theater as our venue, we wanted the evening to be a glamorous escape from everyday life. Also, having kiddos running around the various vases, artwork, antique furniture and original drapery was not encouraged.
Bright-eyed and bushy-tailed, we began our first attempt at assembling the guest list. It quickly became very clear that this would be easier said than done. The guest list is so much more than just your choices and your feelings, but those of your parents and family as well.
Choosing the first guests was easy: the people we're closest to. But upon diving deeper into our extended family and our parents' friends, we were up to 300 people, including plus ones.
Alex, a former college football player, started to approach it as a draft, with first-, second- and third-string guests. It may sound silly, but it really helped us pare down the list. We were benching people left and right.
I stressed over inviting co-workers, fellow Symphony performers and friends of friends, plus the chances that my extended family would attend. It felt like playing roulette.
The Orpheum's capacity came into play. The theater can house a large number of guests, but in various spaces and capacities. Using the main lobby for our reception dinner automatically limited our guest count.
On the 16th-round of our draft picks, we felt pretty satisfied with our lineup. So, we sent the latest list to our parents.
Alex's parents live in Tulsa, and he spent many nights on the phone with them ironing out the details of the list.
I, in turn, had many heart-to-heart conversations with my parents. They reminded me again and again that the list should be comprised of the people present in our lives day in-and-day out, those you call, text and see on a regular basis. This helped ease my stress.
After much deliberation, and in our best attempt not to hurt feelings, we arrived at a list that both of us are comfortable with.
The day we uploaded our guests' addresses to Minted to order our save-the-date cards, there was an unbelievable feeling of relief, knowing we'd both weathered the storm, and come out with almost all of our wishes granted.
My advice? Take your time and mull it over. Think about who you would miss if you didn't see them in the crowd. Unless you have a blank check and an enormous event space, not everyone can make the list.
This isn't just another party. It's a monumental event. You may cry into your pillow (as I did) and have deep discussions over the list (as we did). But at the end of the day, it's about your love, your commitment, your promise to each other, and the people you love most sharing in the celebration.
Need more clarity? Set the list aside, grab a bottle of champagne and some strawberries and get lost in an evening together, to help remind yourselves why you fell in love in the first place. 
Be the first to know
Get local news delivered to your inbox!