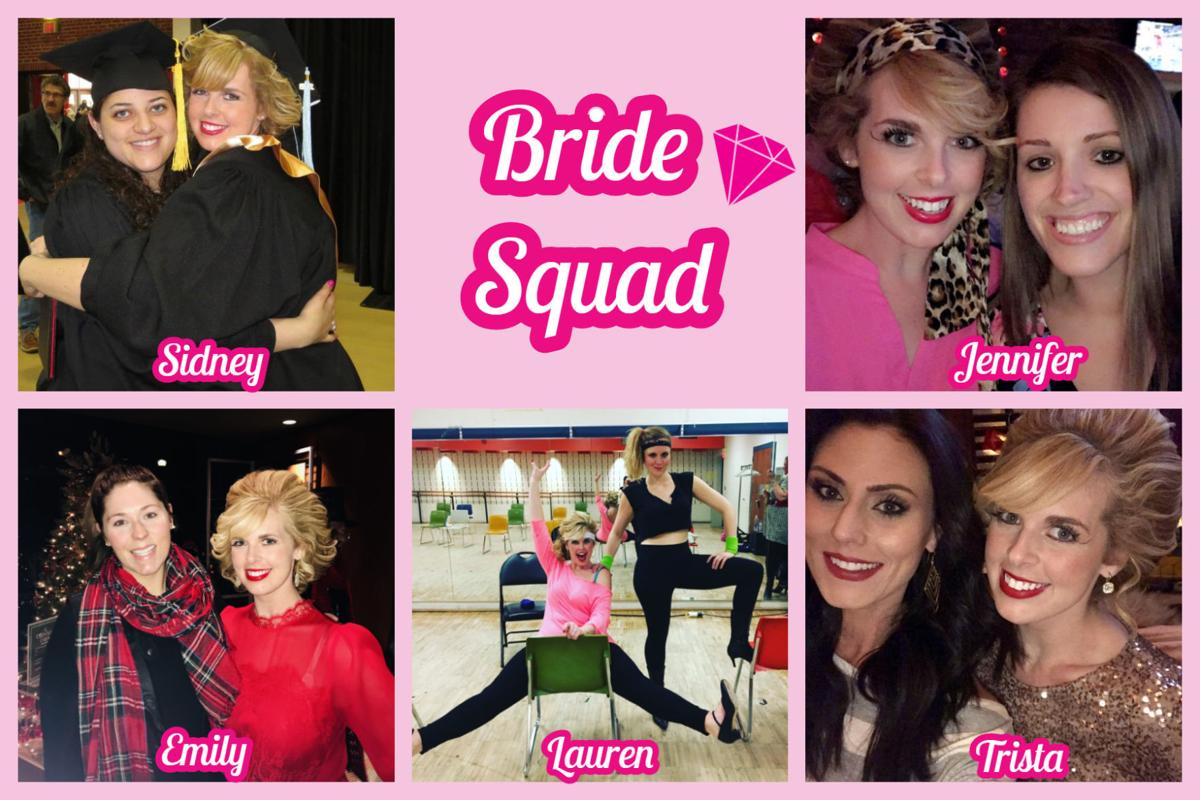 Choosing a bridal party can be a daunting task. Making all your friends and family feel cherished and included may prove to be impossible, especially if you run in a large circle or have a big family.
My fiancé, Alex, and I started our selection process with easy choices: We both have younger brothers that have been our partners in crime, so of course they'd be a huge part of our day.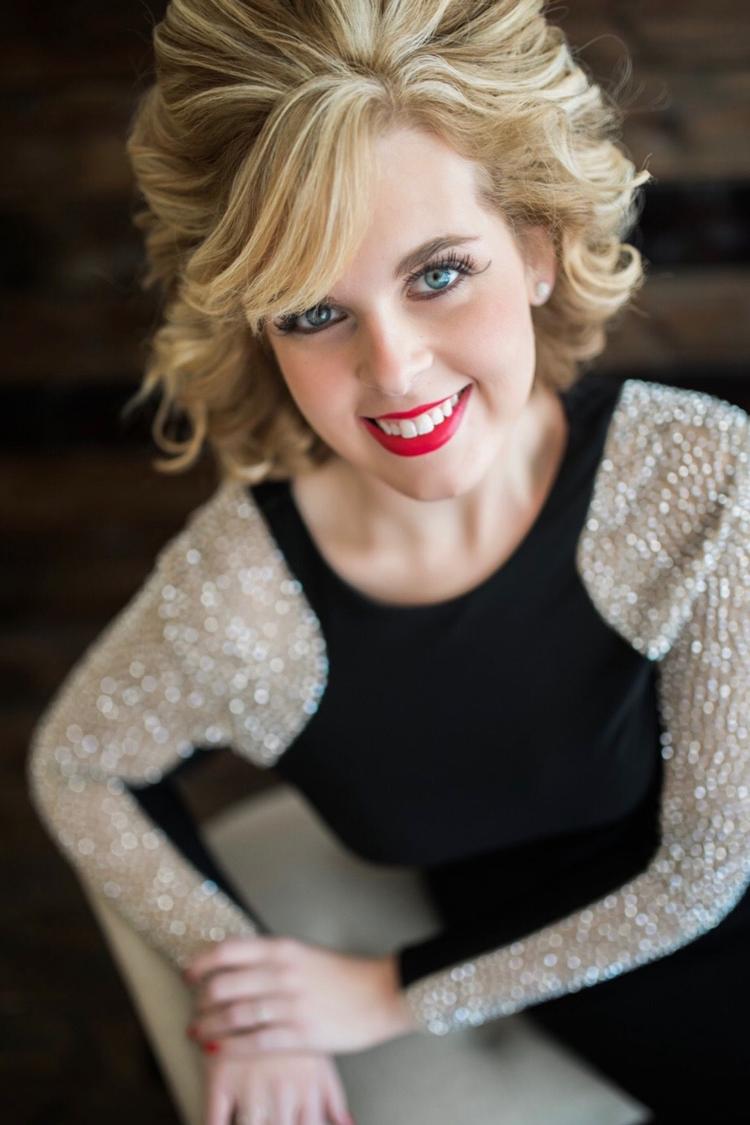 The challenges came in considering our large circle of friends from college and our careers. We agreed, however, to select a small wedding party. Alex and I discussed how our friendships have evolved. All of our friends have a special place in our lives, but as time has pushed forward, relationships change. Those friends will always have a place in our hearts, and we hope to have them share in our day, whether in a crucial role or just bearing witness.
When it came to selecting the best man and maid of honor, we didn't waver. Alex's brother Andrew would serve as best man, and my two soul sisters, Sidney and Jennifer, would share the massive responsibility of MOH. One will stand by me during the ceremony, and the other will sit next to me during the reception. I also selected my Broadway-babe-in-arms, Lauren, and my closest high school gal pal, Trista, to be my bridesmaids. My dear friend Emily rounds out my bride squad as my personal attendant, and Alex chose his pharmacy brothers AJ and Sam, as well as my brother Robert, as groomsmen.
So that being said, let me introduce you to the bride tribe.
Maids of honor
After 21 years, we still talk about the same things: doughnuts, dreams, Disney movies and destinations. The only difference now is that we can drive ourselves to the mall.
We've sneaked out of study hall (to play piano in the church #Real8thGradeRebels), starred as George W. Bush and Al Gore in our own SNL political sketch home movies, saw "Pirates of the Caribbean" four times in the theater, stood on the prime meridian, ate danishes at Downton Abbey, cuddled koalas in Australia and sang "Colors of the Wind" as the waves almost capsized our boat in Fiji.
I literally can't remember life without her. She likes "Game of Thrones" and her cat Luna, and she spends her days studying for her nursing doctorate while working the night shift as a nurse.
Jennifer is the Piscotty to my Grichuk (Google St. Louis Cardinals baseball). It's hard to believe we've been friends for just six years. We've been inseparable from the beginning.
Travel, baseball and boys brought us together. We've kissed kangaroos, danced with Harry Connick Jr., been attacked by a lake lobster, talked shop with Matt Carpenter and took the world's worst GoPro photo in the Great Barrier Reef (#FacesCoveredbyaGiantWaterDroplet).
Jennifer teaches little humans to read and write during the day, and spends her weekends reading, golfing and grabbing Chick-fil-A with her boyfriend, Jeff.
Bridesmaids
A and B — that's us. The singing, dancing and acting duo, eight years and counting! Music brought us together and bonds us in a way that most people might struggle to understand. I can't imagine my life without this beam of sunshine.
This girl single-handedly introduced me to sushi, and constantly encourages me to step outside the box and into a new adventure. We've giggled through countless rehearsals,"Walked the Night," danced in the dark (Ladies of the '80s), sang karaoke on car rides, taken the stage at the Holland, not to mention endless coffee dates. She's the bee's knees and the A to my B.
Lauren spends her days in the world of advertising and her free time performing, volunteering, playing the banjo and adventuring with her beau, Bob.
High school yearbook brought us together, and here we are 12 years later, still thriving on skinny Scooter's blenders and living in our favorite yoga pants.
We've road tripped, spent countless days by the pool, wandered the mall aimlessly, tried all the fad Starbucks drinks, taken 5,000 pictures a day on PhotoBooth during first-period yearbook class, had spontaneous fashion shows in the middle of Forever 21, and lifted weights and lunged our way through our early 20s. We basically have reserved seating at our local coffeehouse and are happiest with a shopping bag in each hand. Trista is a selfless, beautiful soul, a modern day Wonder Woman, in strength, spirit and beauty.
She spends her days as a #GirlBoss in sales, and her free time corralling her puppies Koba and Theo, as well as her beau, Zac.
Bridal attendant
She's beauty, and she's grace. She's gonna help me with my lace.
Emily and I first met in line during sorority rush as freshmen at the University of Nebraska-Lincoln, but became friends after we reunited in concert choir when both transferred to UNO for our junior year. In a way, it feels like we've known each other forever. She is the kind of person who truly makes the world a better place. We can go weeks without seeing each other and pick up right where we left off as if no time has passed at all.
Emily spends her day working with Ashley, a rock star with special needs, and her evenings with her true loves, Sally (a Boston terrier) and Derek (her dapper human fiancé).
Selecting a bridal party is an extremely personal decision, with no right or wrong answers. Choose what is fitting for you and your fiancé, whether that's 12 people standing beside you, or one meaningful individual who makes your life more beautiful.
Surround yourselves with those who lift you up. Your wedding is a day to celebrate all the different kinds of love. The love between you and your groom, the love between parents and children, grandparents and grandchildren, aunts, uncles, cousins, friends and so on. Treasure this time. Treasure your tribe. And keep in mind that no number should be off limits. (Maybe a max of 34 bridesmaids, though. If you don't know what I'm talking about, Google it! In the words of my maid of honor Sidney, "I don't even like 34 people!")
All that being said, if you think choosing the bridal party was difficult, just wait until you're shopping for the bridesmaids' dresses. Holy stress, Batman. I've lost years off my life mulling over this debacle. Stay tuned!
Be the first to know
Get local news delivered to your inbox!