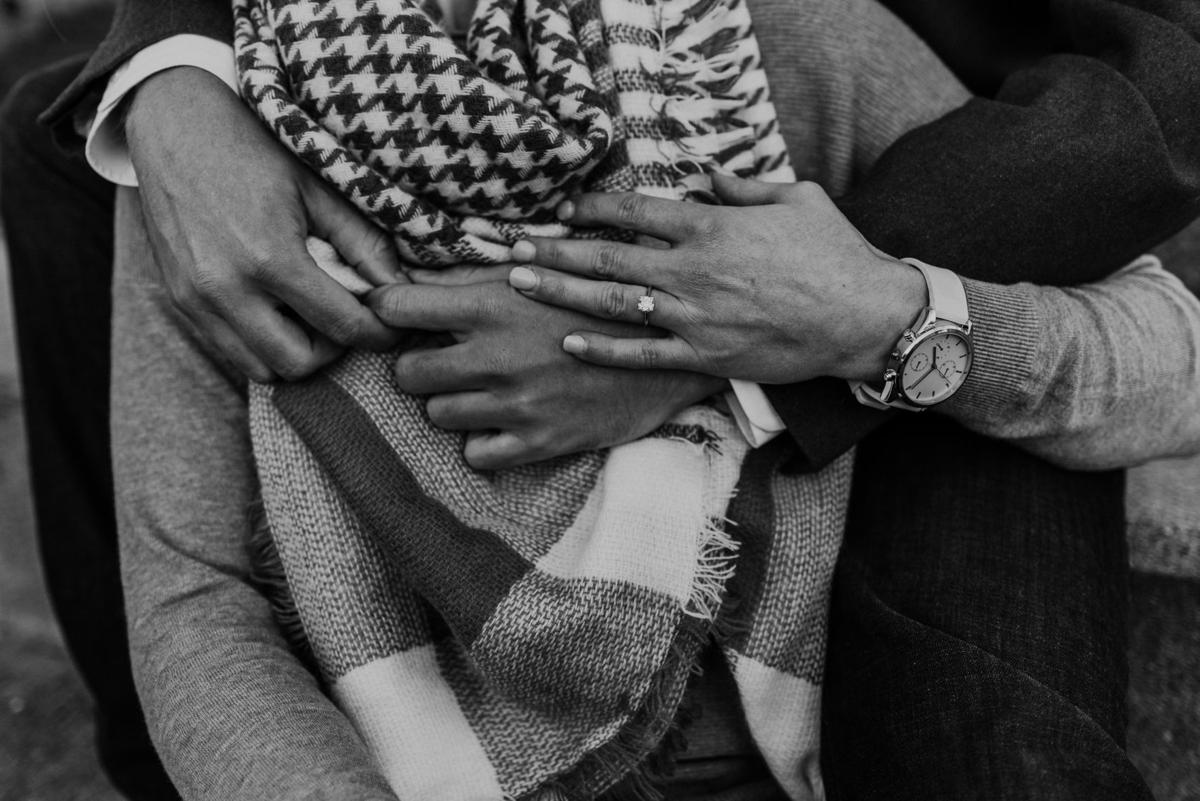 There are few things more exciting to a woman than the anticipation of the day their prince charming will swoop in to ask for their hand in marriage.
Don't try to deny it, ladies. We've all dreamt  every detail of how the romantic day would go – what we would be wearing, what he would be wearing, the unveiling of the ring, and capturing it all on camera to replay the moment over and over. 
But now that the magical day is behind us, it's time to plan. The panic sets in. Where do I start? Do I pick a date first? Do I need to book my venue first? What about a dress? There are SO many questions a newly engaged bride encounters, and I'm here to put in my two cents for how to handle the initial overwhelming feeling of planning a wedding.
My best piece of advice? Start with your non-negotiables or "dream vendors."
Is your Pinterest board covered in pins of a sunny Saturday wedding in June? Have you always dreamt of your wedding being held at a farmhouse-chic barn just north of town? Do you have your heart set on a custom beaded ball gown you saw on "Say Yes to the Dress?"
Plan you big day around your must-haves first. For example, I've been following the photography career of a former college volleyball teammate, Kaylie Sirek,  and I am constantly blown away by her work. She was my non-negotiable No. 1. I was definitely planning around her availability. 
Once I knew my photographer's openings, it was time to tackle our non-negotiable No. 2: a fall wedding.
A fall wedding in Nebraska? On a game-day Saturday? Not if you're a Husker fan!
We settled on a Friday in the fall, and went on the hunt for our non-negotiable No. 3: a venue that is the perfect blend of "small town" and "big city."
My fiancé Jeremy is from the small town of Ponca. I grew up in Lincoln and could never live more than 10 minutes from a Target. We wanted to blend both of our tastes into a venue that wasn't in the middle of downtown, but also had an upscale, romantic and chic feel. We found all of these things and more at Ackerhurst Dairy Barn in Bennington.
Before we knew it, wedding planning was in full swing. We nailed down our venue, our date (Oct. 11), and our photographer in just the first month.
Of course, that's just the beginning, but those were the things that were the most important to Jeremy and I. Now, every other decision is made knowing our biggest visions for our day are set.
If you're like most brides-to-be, you likely have some dream visions in mind for your wedding day. Put these into your big day first, and the rest will fall into place. Let the planning continue!
Be the first to know
Get local news delivered to your inbox!