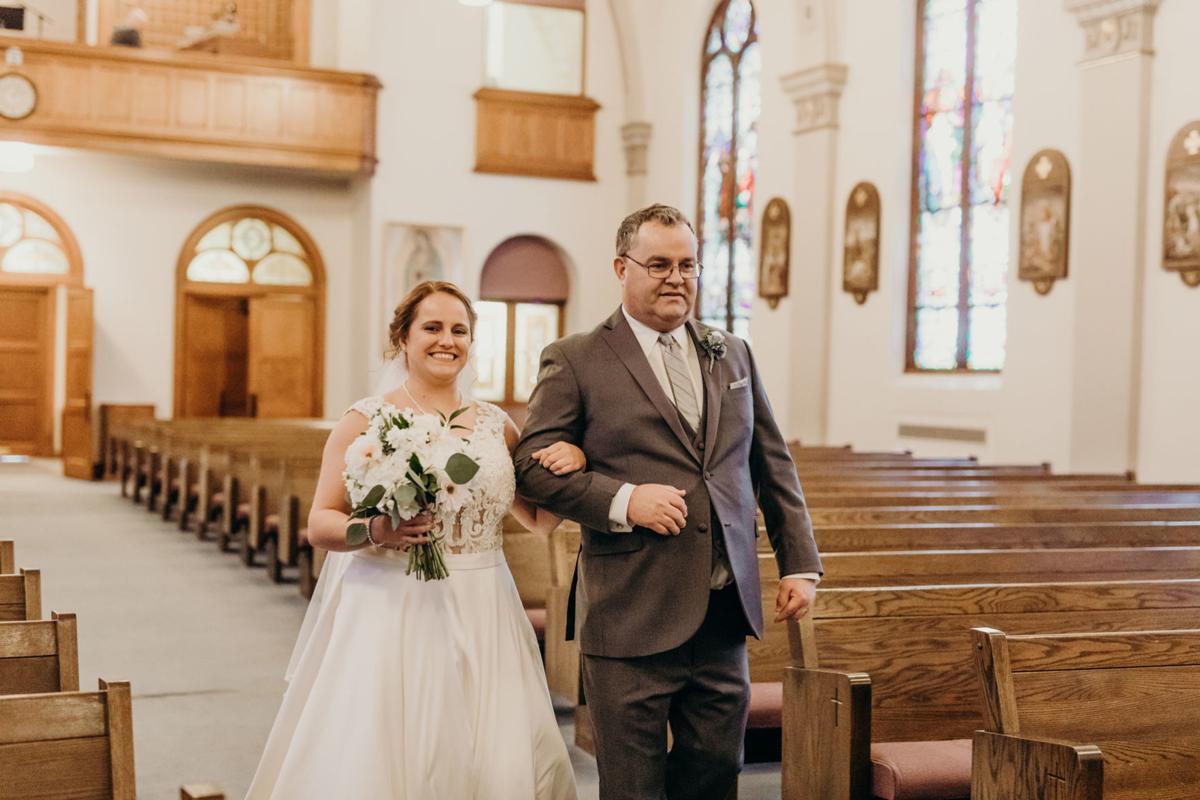 These four couples had to downsize their weddings due to coronavirus restrictions, but the specialness of each day was only amplified.
---
Quentin Lueninghoener + Liz Noser
Liz cried when she told Quentin it was time to cancel their wedding reception. But the Omaha couple's goal was to get married and find a way to enjoy themselves, even with significantly fewer people than they planned. And their reception vendors, The Pella at Blackstone and Abraham Catering, were supportive of the couple's wish to call it off, the bride says.
Quentin and Liz exchanged vows in their living room with only immediate family in attendance. The mother of the groom stepped in to make the cakes. Quentin's brother, Ryan, took photos. Liz did her own hair and makeup and wore her wedding dress. Friends watched on Zoom.
"I feel like (our home) is a safe place for us to do it," Liz says. "It's where we spend the most time together, so it's kind of special."
---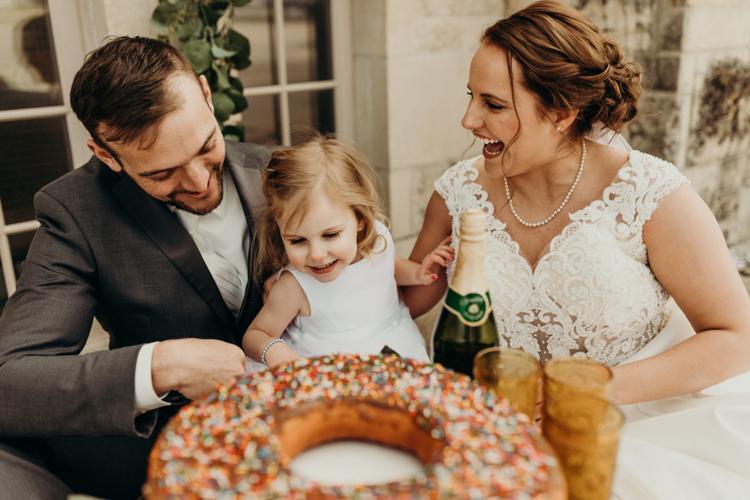 Allison + Brandon Reeves
The guest list numbered eight people. A giant doughnut was served at a reception for three. Friends who were supposed to be in the wedding didn't even know Allison and Brandon were married until after the fact. The Lincoln couple exchanged their vows in front of their parents and daughter Raelyn at St. Joseph Catholic Church in Beatrice, Nebraska.
The day ended with the bride, groom and daughter sharing a giant chocolate doughnut from Sunrise Bakery at a small reception set up by rental company The Bohemian Hatter. It was part of an effort by photographer and friend Laura Oswald of In Laura's Lens to make the couple's day special. "I think it might have been even more special," Allison says. "It was more intimate and passionate. Everything worked out."
---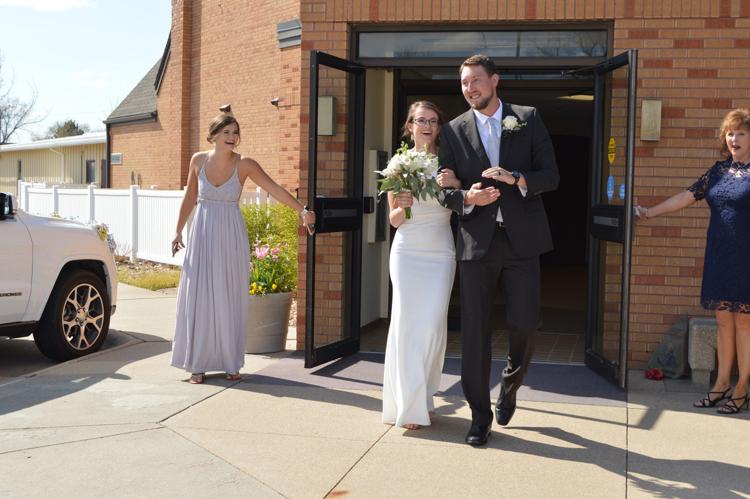 Molly Thramer + Hawken Albus
Molly was devastated when she had to downsize her wedding to Hawken, from 400 guests to nine. She had been planning the details for a year and a half while finishing pharmacy school at Creighton University. (Graduation got canceled, too.) But their families had a few surprises up their sleeves to make their day just as special.
After their ceremony at Christ the King Catholic Church in Cozad, Nebraska, the church parking lot was full of well-wishers who would've been at the wedding. "That was pretty darn cool to see all of that," the bride says. The couple saw more friends and well-wishers celebrating from their yards on a drive around town. Later, they enjoyed Italian food and cheesecake at home.
---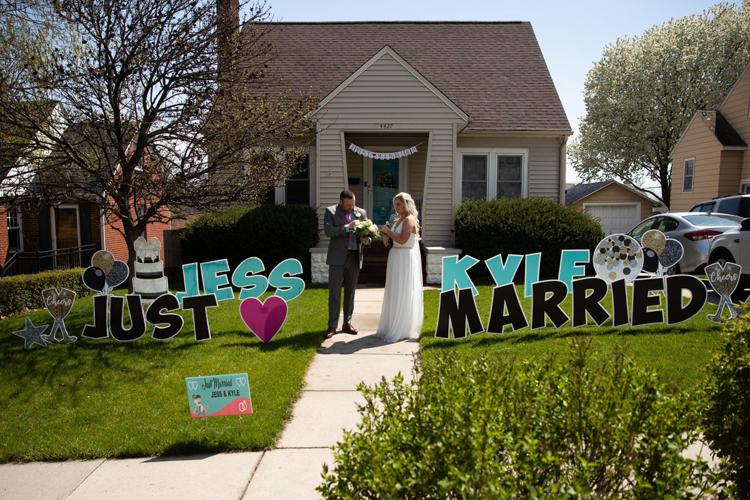 Jess O'Neill + Kyle McMindes
High school sweethearts Jess and Kyle moved forward with their original wedding date on a smaller scale. The big party can happen later, the Omaha couple agreed. "It was small, but we loved it," the bride says. "We had the people who meant the world to us there."
But surprise! Their parents arranged for would-be wedding guests to parade the couple outside Our Lady of Lourdes Catholic Church after the ceremony. Celebratory yard signs and champagne awaited them at home, where they enjoyed Runza sandwiches, cake and their first dance to cap the day.
Be the first to know
Get local news delivered to your inbox!