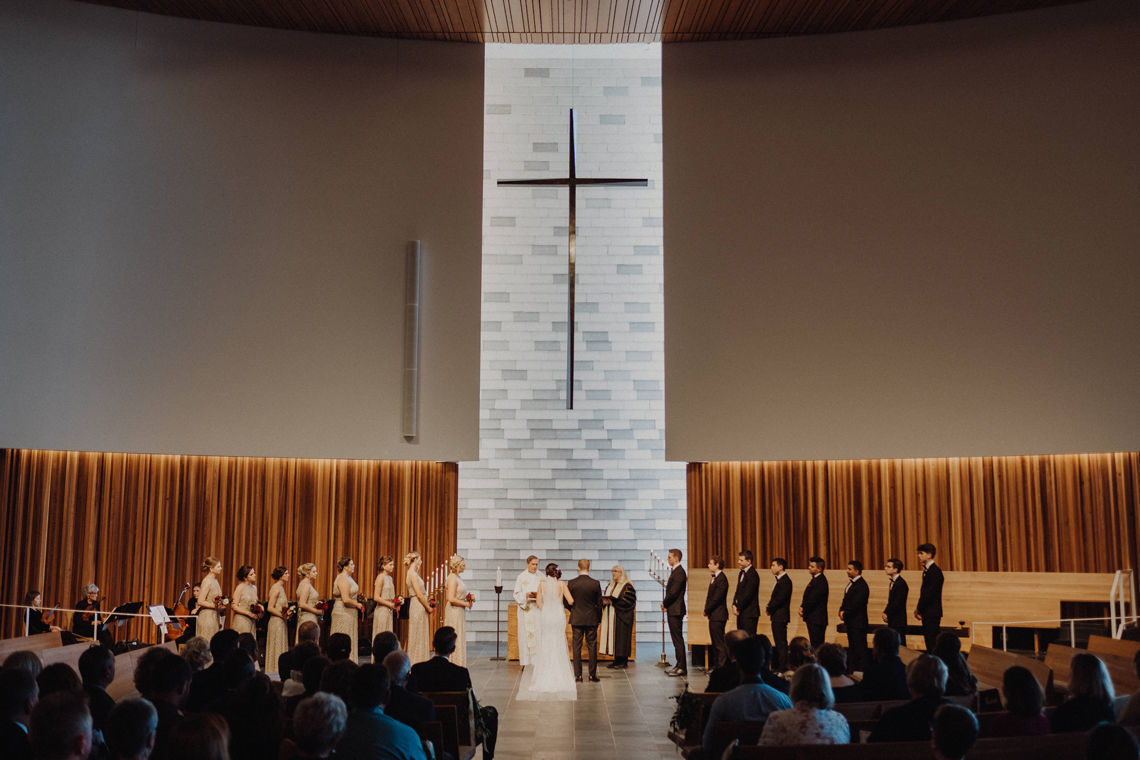 Jessica Langenfeld didn't want to come across as demanding or rude.
She just wanted guests to put away their phones during her wedding ceremony last fall at Countryside Community Church. Husband Justin agreed.
"We didn't want cellphones in our photography," she said. "The photos were really important to me, and we spent a lot of money on our photographers."
Although she was on the fence about an unplugged ceremony at first, Jessica and Justin realized they weren't in the minority. The bride attended a whopping nine weddings in one year, and almost all were "unplugged."
Langenfeld used calligraphy on an antique mirror, and placed her sign outside the church. She made a similar sign for her sister's wedding at the same church in July.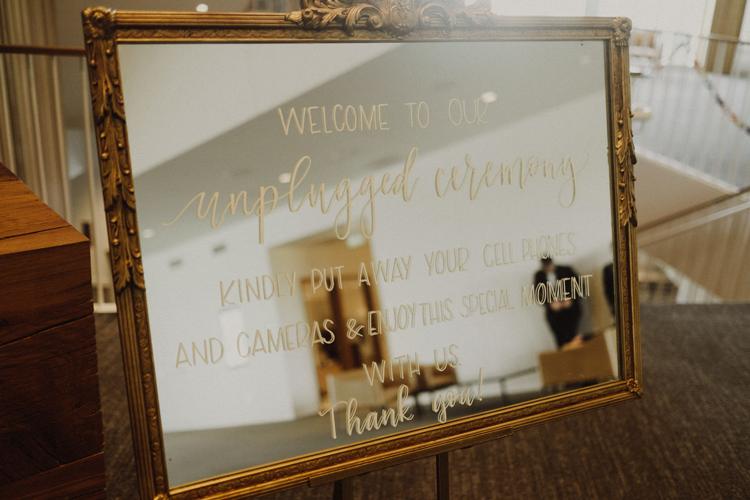 Some couples are also including a line about "no cellphone photography" in their programs.
Experts say it doesn't hurt to remind guests more than once. If you anticipate a few stubborn holdouts, ask the officiant to reinforce your request (since a figure of authority is more likely to be obeyed).
Having no phones at your wedding ensures two things: Your photographer will get clearer shots and no one will post pictures of the ceremony before you do. The sign might even remind people to silence their phones, too, to prevent any annoying rings or chirps in the middle of your I dos.
The reception afterward is still fair game.
Langenfeld, who is 27, said it's just a sign of the times in an age where everyone seems to be glued to their phones.
She didn't see a single phone in their pictures, so the sign worked. And her professional photos, which were taken by Brett Brooner, are beautiful.
"Probably the highlight of my wedding is the photography," she said. "It's a great way to remember it."
---
Real Wedding: Jessica Gibbons and Justin Langenfeld
Jessica Gibbons and Justin Langenfeld were married on Nov. 9, 2019 at Countryside Community Church, with a reception at the Durham Museum.