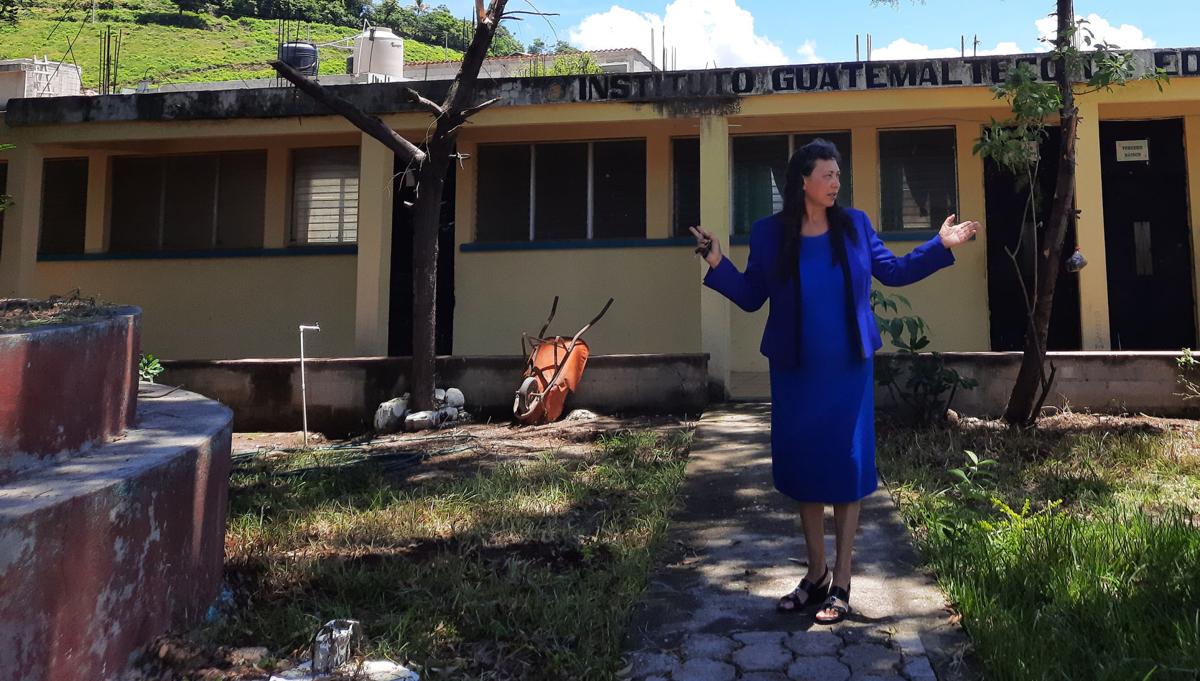 Cornerstone Christian School is set to begin the process of building a new school in Guatemala.
This is the second international campus for Cornerstone, the first was built in Malawi in 2019.
Teri Lynn Schrag, Cornerstone's superintendent, said Cornerstone was at first going to build a school in northern India but changed course on April 25.
"At 1:15 in the afternoon, God said Guatemala," Schrag said.
She said Cornerstone does still intend to build a school at some point in Northern India but Guatemala is now the focus.
Schrag said she consulted with a local pastor from the Fraternidad Cristiana Church in Bellevue, to see if he had any connections in Guatemala that Cornerstone could partner with.
The pastor just so happened to have the connections Cornerstone needed in the form of his sister and her husband, who are both Guatemalan.
"Her husband is a pastor in San Luis, and she has always wanted to start a school and she just finished her masters about two years ago in psychology," Schrag said.
Schrag flew into Guatemala on July 13 with a translator and met with a local pastor and then drove four hours to San Luis and by 9 p.m. that night Schrag was meeting with people in the community and the leadership of a local church to ask for a favor.
That favor was the church's support of Cornerstone's efforts to open a school.
After scouting a location for the eventual school and working through paperwork with the Guatemalan Ministry of Education, Schrag drove back to San Luis to meet with the mayor.
"I really was just asking the mayor for a favor, the same as with the church, we're just coming in, it's completely funded from donors in the U.S and we're going to hire all Guatemalan teachers," Schrag said.
Schrag said all the support staff will also be Guatemalan.
Schrag asked the mayor if the city had any buildings that Cornerstone could use while the new school is being constructed.
He referred Schrag to the planning committee which was meeting that same day.
On July 24., Schrag heard good news from Marina Lopez, the future director of the new Cornerstone school.
The city of San Luis would be giving Cornerstone the use of one its buildings, free of charge for two years.
"We'll be ready for the start of the school year in January," Schrag said.
The Cornerstone school will follow local Guatemalan curriculum and include 4,5,6 and 7-year-old students to start with.
"Up until January when the new school starts, we're going to do a kind of a tutoring program and because we're cornerstone Christian school it will have Bible lessons as part of that afterschool tutoring and then a full feeding program," Schrag said.
The full feeding program will include a breakfast snack and a full meal at lunch.
"We are going into regions where yes, there are government schools but for many of these children in Guatemala, they are not attending school and we're giving them a very high quality school," Schrag said.
Cornerstone's international schools are fully funded by donors and there are no cost for students to attend and uniforms will be provided.
Schrag said Cornerstone's goal is to build a full campus with upgraded technology and to integrate creative play.
"The pastor shared with us that most of those children have never had a place that's just designated for play, these are kids who've never had a playground and they never had slides and never had a swing," Schrag said.