With 12 longtime Gretna Public Schools staff members retiring this year, a combined 274 years of service has come to a close.
The Gretna Breeze recognizes the following educators and their years of service: Jo Burson, 23 years; Peggy Eggers, 28 years; Jeanne Fielder, 20 years; Stu Giller, 20 years; Leanne Grate, 21 years; Jane Gundvaldson, 23 years; Sharon Hanson, 15 years; Dan Hotovy, 30 years; Deb Siemers, 32 years; Rhonda Sparks, 31 years; Lori Wewel, 16 years; Matt Johnson, 15 years.
We spoke with a number of these individuals to reminisce about their time in Gretna.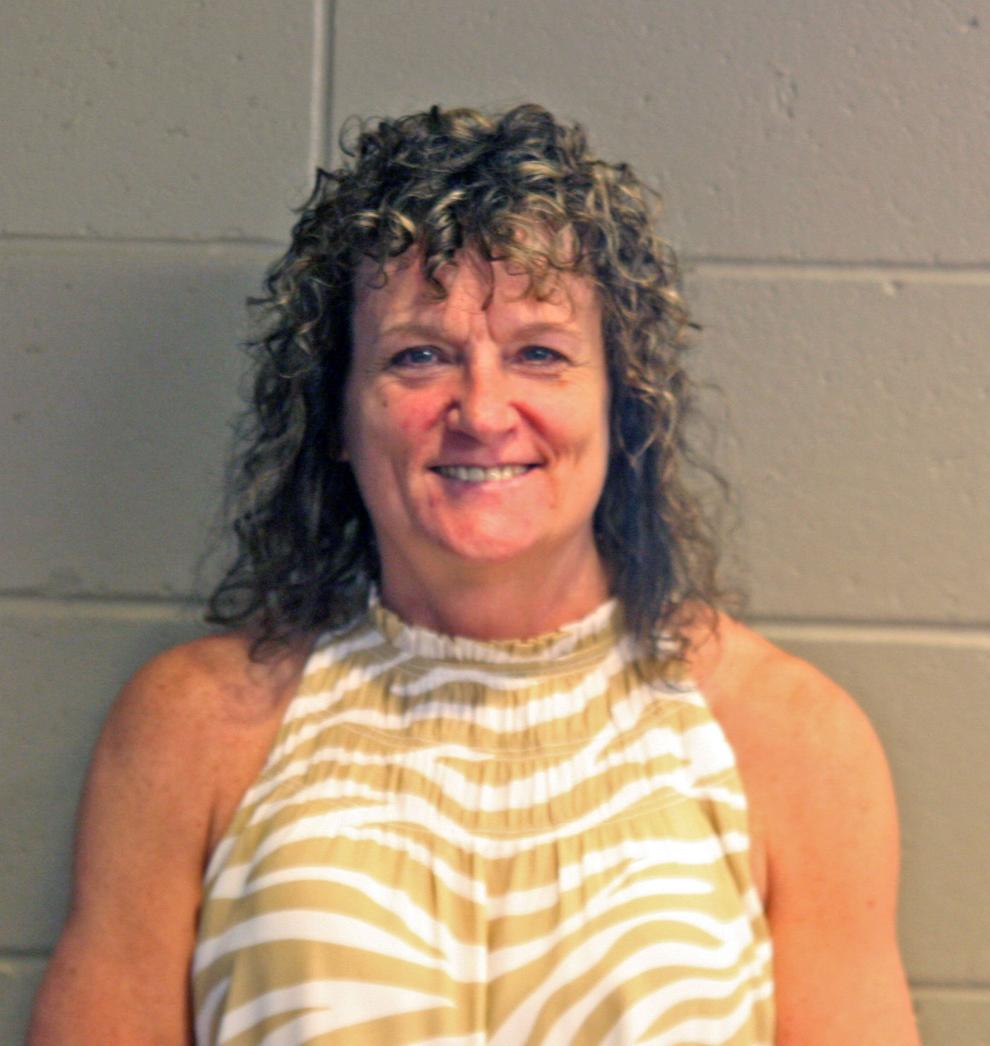 Deb Siemers, Director of Special Education
Deb Siemers began coaching junior high volleyball and ninth grade basketball in Gretna while she was still in college.
Upon earning a bachelor's degree from the University of Nebraska at Omaha, she moved to central Nebraska where she taught for two years.
In 1989, she was informed of an opening in Gretna's high school special education department. She taught both high school and middle school students for nine years while working on a master's in behavior disorders. Then, Siemers pursed an administrative degree.
"It all just kind of fell together," she said. "That was when we (GPS) were just expanding their administration and had asked if I'd ever thought about that. I started taking classes then and moved into the position."
For the first year, she spent half of her time working in administration and the other half teaching at the high school.
In 1998, she moved into the director role full-time.
Siemers' father — Gail Kopplin — was the superintendent in Gretna while she was in school.
"I think it was just natural for me to pick special education," she said. "I had this instinct to go into education because of my father and special education because of some individuals with disabilities I met in high school."
Siemers said she will miss the staff — most of whom she has hired — who have become her friends. Along with mentoring young teachers, she will also miss the students.
"We have such amazing students and families in Gretna, that'll be really tough to leave," she said. "Just the people: the teachers, the families, the children. Because everybody here has such a mission to do what's best for kids. That's been so incredible to be a part of."
Siemers plans to spend time with family in retirement. She also hopes to continue to work with individuals with special needs, though she's not sure what that will look like just yet.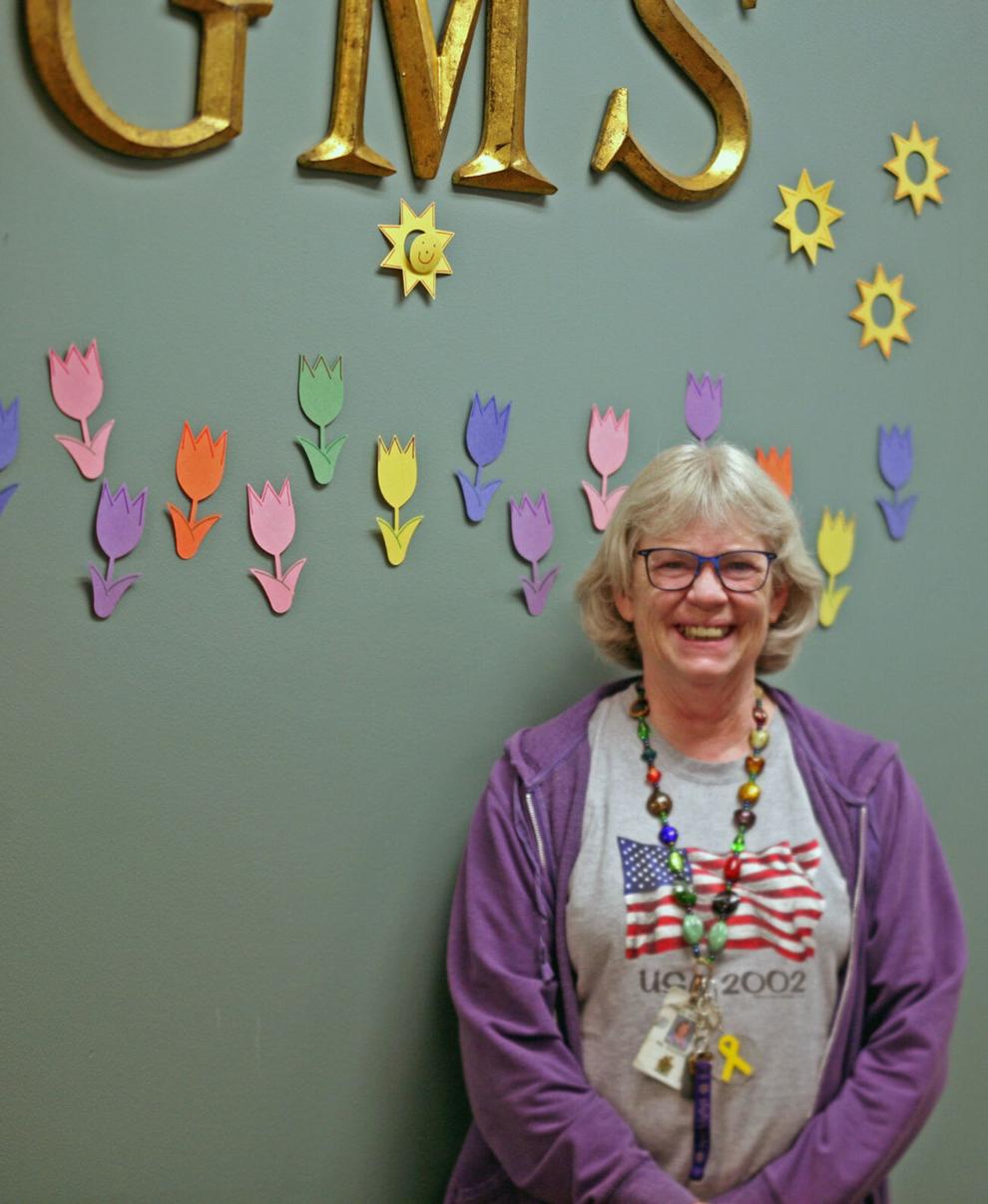 Peggy Eggers, Gretna Middle School
Peggy Eggers says she originally wanted to do adaptive physical education. She prepared for it with a bachelor's in special education and physical education from the University of Nebraska at Omaha. (She later earned a master's in reading from UNO.)
When she graduated, there weren't jobs in that specialty. She spent the first 1.5 years of her teaching career in Otoe, Nebraska before getting an elementary endorsement and coming to Gretna.
Her first four years were spent at Gretna Elementary School. The remaining 24 were spent with sixth graders at Gretna Middle School.
"I love these kids," she said. "Middle schoolers are very unique. I have so much fun with them.
"When kids who I've had have gone through high school graduation and grown up and come back to visit, that makes me feel like a million dollars."
Eggers pursued a career in education because school was hard for her.
"I struggled all the way through," she said. "Teachers constantly told me I wasn't smart enough. I just thought, I want to be a teacher that makes kids feel good about themselves instead of bad. I wanted to be the person that made the kids feel good about themselves.
Eggers said what she will miss most is the children making her laugh.
"They are so damn funny, whether they're trying to be or not," she said. "Truthfully, I think that's what kept me going for 24 years as a sixth-grade resource teacher: that the kids make me laugh."
Eggers plans a similar role for her retirement. She is getting an English lab puppy.
"We are going to train together to be a therapy team, to go to schools, daycares, libraries and nursing homes to hang out with people," she said.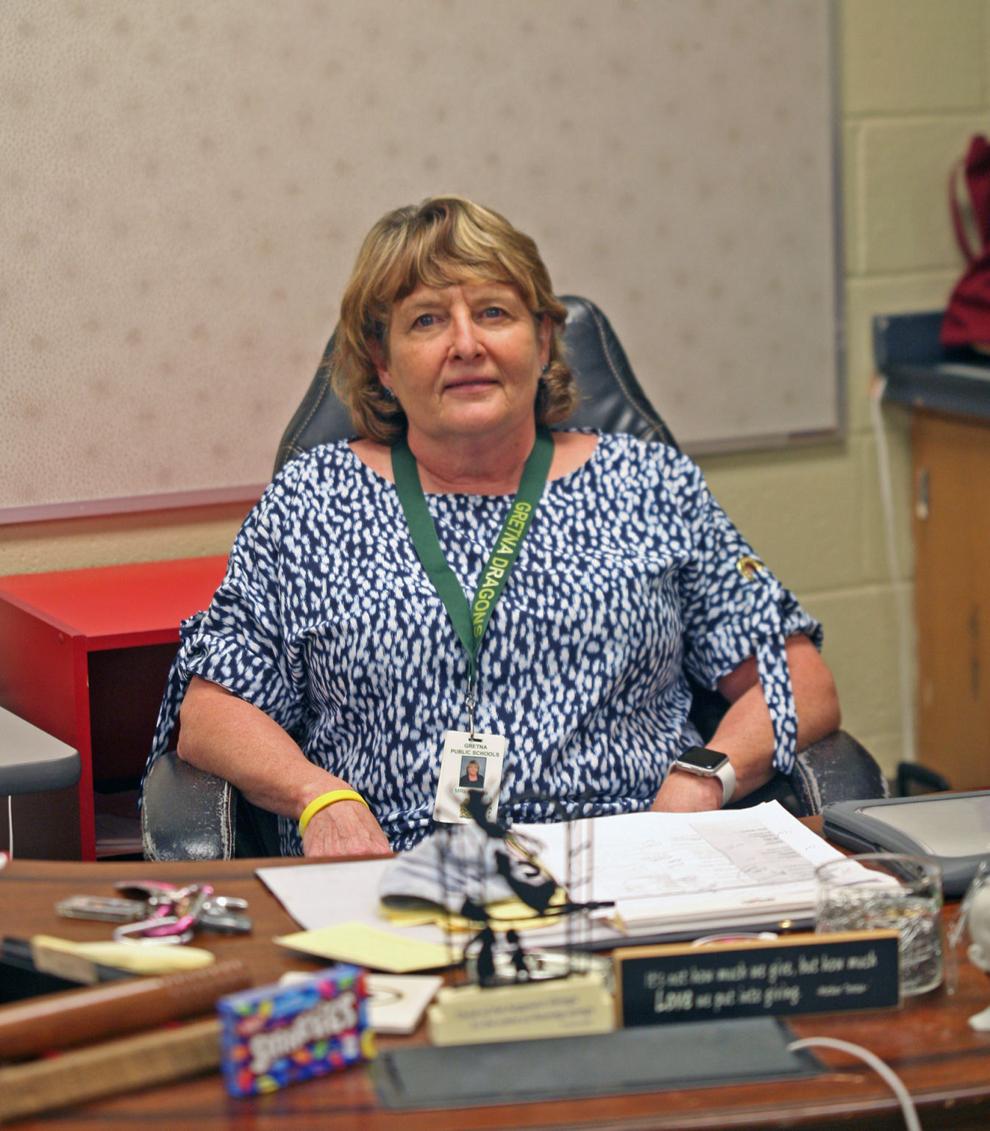 Rhonda Sparks, Gretna Middle School
Earning a bachelor's degree from the University of Nebraska at Omaha in 1982, Gretna is the only place Rhonda Sparks has ever taught.
She joined the district as a sixth-grade teacher in the Gretna Elementary School basement, later staying home with her boys for eight years.
"Then Gail (Kopplin) called me and said we have a part-time opening HAL position," Sparks said. "My youngest son was ready for kindergarten, which was a half-day, and the position was from 9 a.m. to 1 p.m. I thought, 'This is perfect.'"
From there, Sparks stayed dedicated to the High Ability Learner program.
"It gave me the opportunity to work with a variety of teachers and kind of help High Ability Learners find their passions," she said. She taught HAL at the current high school building before transitioning to Gretna Middle School.
"If I had a crazy idea to do something with the HAL kids, when I walked in and presented it, it wasn't an instant no," Sparks said.
Instead, administrators sought her reasoning behind it.
"If they thought the students were going to benefit, Gretna would find a way to fund it," she said, noting Quiz Bowl as an example. "Somehow, some way, they're going to find the funding to do that for the kids. I've loved the support."
Sparks said she always knew she wanted to be a teacher and started coaching early on, though she wasn't sure what grade level she'd end up in.
"I try to instill in my students, if you're not a voice for yourself, if you don't believe in yourself, no one else will and that they have to be a self-learner," she said. "My highlight is always seeing where those kids go, where their adventure leads them.
"Sometimes I have to step back, get out of their way and just provide them the tools so they can achieve their goals in life and where I see that they have, that's a 'wow.' Just knowing that you have a small piece in that… that's the 'wow.'"
Sparks said she will miss the students, staff and administration — her second family.
"Gretna has a reputation of putting students first," she said. "They have that acceptance of all students. That's why I've stayed here for 31 years… it's that family feel.
"But, I won't be that far away."
In retirement, Sparks says she will stay active but at a slower pace. She looks forward to traveling and spending more time with her parents and family.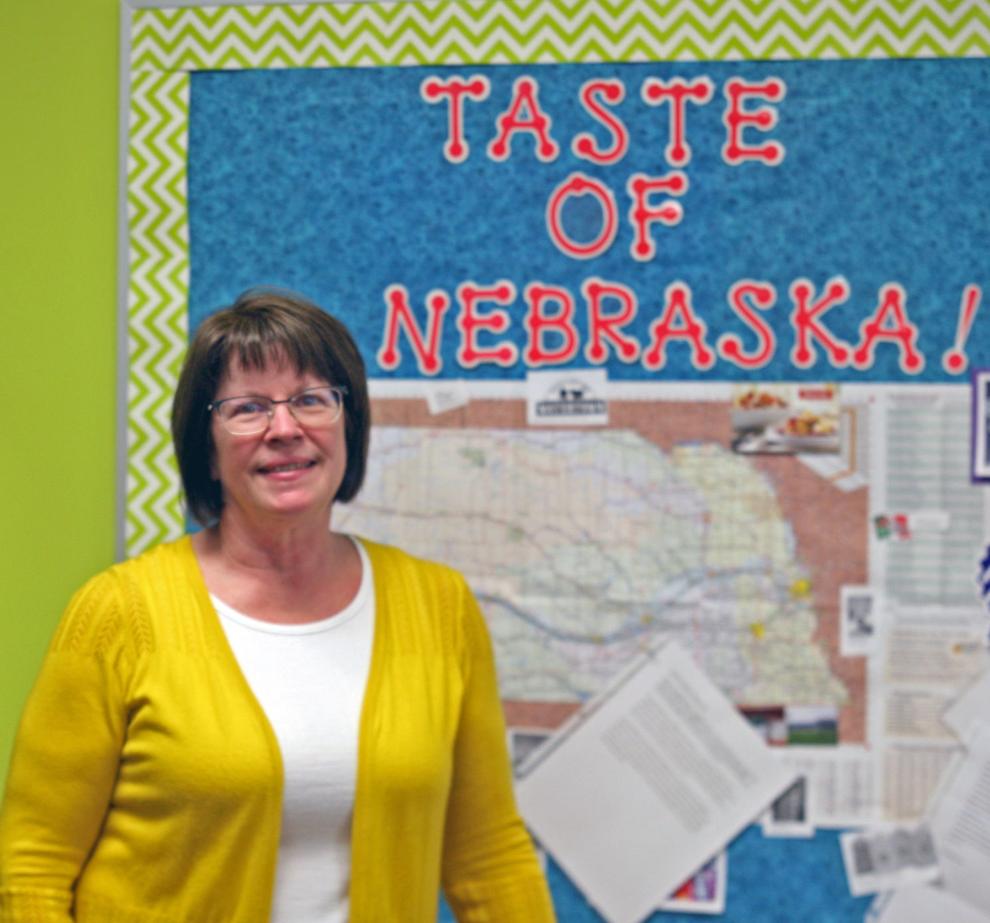 Jane Gundvaldson, Aspen Creek Elementary School
A nontraditional student, Jane Gundvaldson attended the College of Saint Mary on nights and weekends while raising a family. She earned a master's at age 40 and later, a second master's at 50.
"I only applied for one job," she said. "With my kids in school here, I didn't want to teach in another district."
With 23 years in Gretna, all three of Gundvaldson's daughters have graduated from the district. Her career began at Gretna Elementary. From there, she helped open Thomas Elementary before a change in scenery allowed her to help open Aspen Creek Elementary School in 2017.
"When my kids were young and I was just working a secretarial job, I wanted to be there for them," Gundvaldson said. "As they were learning, I wanted to be a teacher. Between having kids and having that yearning to teach, my aunt helped and College of Saint Mary was a vital part of making things work for me."
A fourth-grade teacher through and through, Gundvaldson said she will miss sharing Nebraska history with her students.
"Just welcoming the kids every day, getting our day going and teaching them to be responsible citizens as well as students," Gundvaldson said. "I'm going to miss the effect I have on them at the end of the year when I see that growth.
Gundvaldson fondly remembers when she was named Nebraska Agriculture in the Classroom 2017 Teachers of the Year. Exposing her students to farm life through field trips to Central City, where her Nebraska Ag Pen Pal lives, is another standout memory.
"I just love teaching," she said. "It was fun raising a family while teaching. I've loved every minute of it."
In retirement, Gundvaldson plans to garden, spend time with her grandchildren and travel to see friends.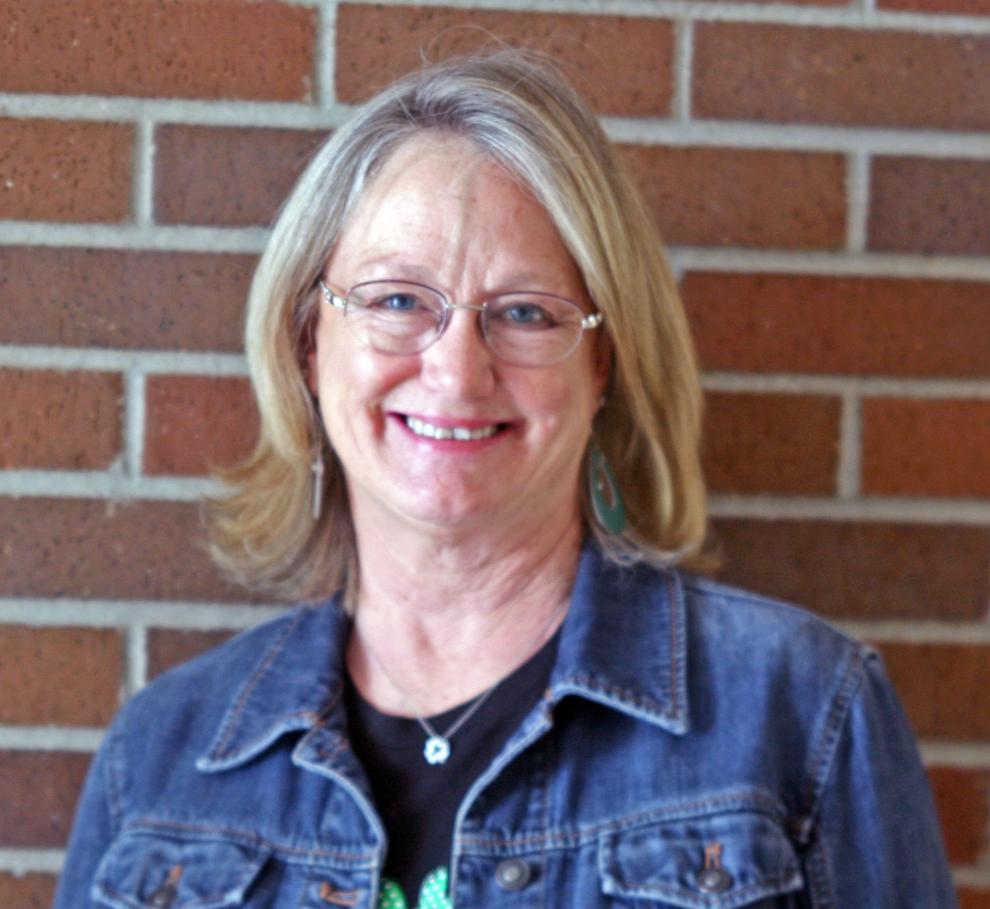 Jo Burson, Thomas Elementary School
While attending Wayne State College, life changed for Jo Burson, who soon got married and moved to North Platte with her husband.
When the couple later moved to Omaha, while raising three children, Burson helped out at Pooh's Corner preschool at Resurrection Evangelical Lutheran Church.
She earned a bachelor's from the University of Nebraska at Omaha, taking classes during the free time allowed while her children were in school. She quickly earned her master's the same way.
"My mom was a teacher and I had some really good teachers growing up," Burson said. "I just felt that was a calling I needed to pursue."
In her 23 years with GPS, Burson began teaching at Gretna Elementary, teaching first grade for seven years before moving to second grade and later Thomas Elementary, two years after the building opened.
"I'll miss seeing the kids every day," Burson said. "They're the reason we're here. Each one's unique and kind and they have great qualities."
"Gretna has always been a top school, academically and athletically," Burson said. "It's known across the state for its excellence. I think they do a pretty good job of building quality schools, personnel wise and building wise.
"I'll miss seeing the kids every day. They're the reason we're here. Each one's unique and kind and they have great qualities."
In retirement, Burson will travel to visit family and friends and particularly, her children and grandchildren. She looks forward to enjoy a lake house the family is currently constructing.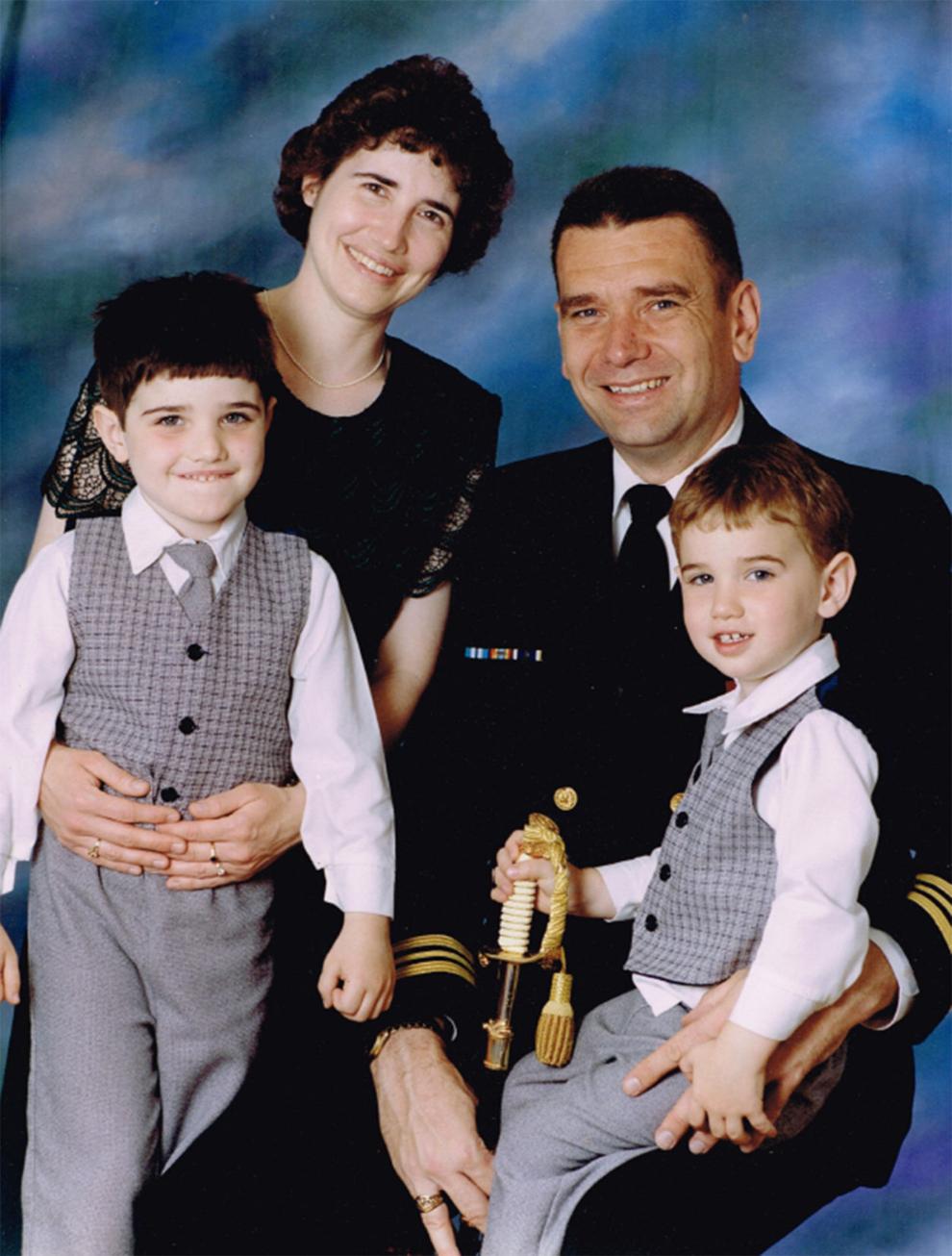 Matt Johnson, Gretna High School
After 24 years in the Navy, Matt Johnson knew teaching would be his next step.
"I enjoy helping others," he said. "I did okay in school, but not great, and I remember there's some people that really struggled. The satisfaction of helping them meant a lot more than me doing well."
Johnson earned his degree in his first year post-Navy. After being stationed at STRATCOM at Offutt Air Force Base, the family had begun to put down roots here. Applying to job postings with a 10-mile radius of his home, Johnson came to teach in Gretna in 2006.
"They were looking for someone certified in math and physics, and I thought, 'Well that's me and there's not many of us that way,'" he said.
The mobility of the career also appealed to Johnson, who wanted to let his wife decide where to live after the Navy had dictated that for more than 20 years.
For the last several years, Johnson has primarily taught dual-enrollment courses, comprised of seniors studying calculus and physics.
"One thing I've really enjoyed is the trust," Johnson said. "Gretna is a small community. From the school board, the superintendent and the principals down to me, it's one voice. The trust they put in me is always humbling. The district works hard to make sure the kids are here. It's like, 'Wow, they've done their part, now it's time to do mine.'"
He said he will most miss getting to deal with amazing people every day.
"The positive attitude these kids give me, the amazing things I see kids do, it helps me keep a positive attitude," Johnson said. "I look at where these young people are at. They're more mature, asking deeper questions with broader interests. If these are the people running the country in about 10 or 15 years, I feel good about that."
Recently celebrating 28 years of marriage to his wife, Trisha, Johnson is most excited to hand her a calendar and live on their own time.